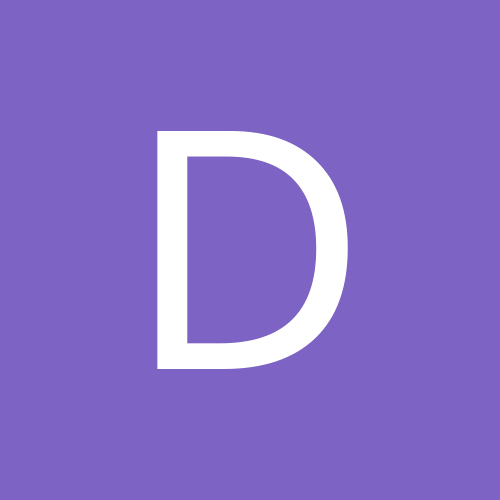 Content Count

70

Joined

Last visited
Community Reputation
7
Neutral
Recent Profile Visitors
The recent visitors block is disabled and is not being shown to other users.
I went to bed needing 31 points from Garappolo to win. I didn't think it would actually happen.

Do the Giants have to lay $50 million out for a QB and $20 mil for an inside LB next year though? Regardless I am not completely sure OBJ is healthy anyway.

The Ravens don't have much cap space and have to deal with what to do with free agency with Lamar Jackson and now Roquan Smith. OBJ is looking to get paid. It won't be in Baltimore.

Yeah somebody did. It will be interesting to see how long he waits the injury out. I got a good week out of Thomas streaming at least.

Cut him a few weeks ago and he hasn't played since.

The 2 biggest busts were my 1st 2 picks. Jonathan Taylor and Alvin Kamara. My season was over before it began. Kind of hard to come back from that.

I live 16 miles from M&T Bank Stadium in Baltimore. At kickoff it is an 80% chance of rain with winds of 12 mph 55 degree temps. Conditions should remain the same throughout the game with rain remaining steady.

My FU goes out to the Fantasy Football analysts having Alvin Kamara in the top 10 or 15 coming off an injury that is going to linger. Also keeping Brandin Cooks as a WE 13. Didn't fool me on either as I benched them both and I won because of it.

Don't feel bad. I got Alvin Kamara with the last pick of the 2nd round. I just KNEW I shouldn't take him since he's burned me before. He is supposed to be my RB2. Had Ekler last year. He was good but still frustrating.

Hearing he turned down 200 mil guaranteed. Wants the Watson contract as a starting point. Very risky on both sides. Ravens can tag him the next 2 seasons. I live in Baltimore and it is all anyone is talking about. Personally would tag and trade him after this season for a major haul

I think that is a fair assessment. My WR's are ok. (B Cooks, Dionte Johnson, Michael Thomas, Hunter Renfrow, Darnell Mooney, Mecole Hardman) However Andrews gets so many targets at a position I've struggled getting points from I just went with it. Easier to find WR's on the waiver wire.

I got Jonathan Taylor in rd 1 and Kamara at the end of round 2. What it did do was set me back a little at WR.

Most years I wait on TE's. Then I end up streaming them. Wanted more production out of the position. This year I had the first pick in a snake draft with 10 teams When pick 3.01 came around I snagged Mark Andrews. Picked up Zach Ertz in the 14th (I know he's hurt at the moment) for insurance.

I have a medical marijuana card.