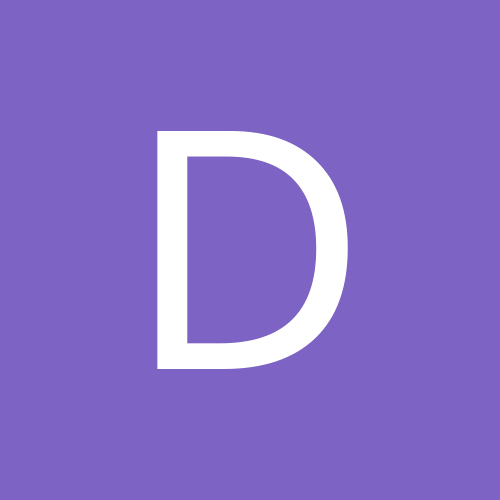 Content Count

56

Joined

Last visited
Everything posted by drdelaware
I have a medical marijuana card.

Hopkins was available in my league. Think it was the bye thing. Dropped Rashid Bateman for him. Neither would have been starting this week anyway regardless if I made the right move or not..

In my League I have the last playoff slot by percentage points. A few stupid losses where I had a few players not produce while lesser teams just had some guy go off crazy. I'm only 7-5 but am the highest scoring team in the league. Injuries haven't helped either but my squad can be boom or bust at times.

I don't have Cook but have carried Mattison all season. The Cook owner in my league is less than thrilled with me.

I live in the Baltimore area. Lamar is good to go from all reports. Also my FF starter. If anything changes I'll post about it. He was a full participant in practice this week.

I needed the exact same thing.

Not sure what he has left in the tank but just sharing. Questionable if he will ever be fantasy roster worthy but I know the team values his pass catching ability.

OJB is an overrated turd. Plus he's dealing with shoulder problems. Perfect for LA.

Plus the Ravens throw now much more than they used to.

Hello from Baltimore. Best guess. 50%. Freeman. 25% Bell and 25% Williams. They will play the hot hand though, Not sure I would start any of them.

FFToday has Mattison as the #8 RB this week if that means anything.

No way would I reverse it. Some of you are being too nice. Keep Damien AND rag him constantly! "You F'd up, You F'd up!"

Seeing that and was hoping for that. Just questioned what he would take. Justin Houston took less to sign with the Ravens (season ticket holder since 1998). Looking forward to seeing the terms. They need all of the backs right now and let it shake out.

Murray was cut for wanting too much money from the Saints. Ravens cap room is low. Probably why Freeman got signed to the practice squad.

Ty'son is the "defacto #1". I don't expect him to hold that either. I bet they sign Murray.

I live in Baltimore. It happened to Gus and Marcus Peters on back to back plays. Lose to be both torn ACL's and both most likely out for the season. Bell looked good in practice. Was going to most likely going to wind up on the roster regardless of this. Ty'son now #1, Bell #2, Cannon 3rd down back.

Playoff bust. All the writers on various sites can eat crow. "Key to your league championship" and all that.

Cam Akers and all the writers who were saying he will bring you a championship.

I had both Golloday and Prescott. Top 5 picks. Both gone but still alive. Ahead so far in my playoff game.

He threw the TD to Brown and some key throws to Andrews on the final drive. He frustrates me though with sidearm passes into the turf. What did your team play against him or something? Part of the problem is the Ravens don't have much to throw to. Before that TD, Brown had 3 or 4 bad drops. Mark Andrews really is their only reliable receiving weapon. Doesn't excuse Jackson's short comings but he is definitely a QB.

Thank you to Lamar Jackson, Dalvin Cook, A.J. Brown, J.K. Dobbins, Sefon Diggs, Mike Gesicki. And to the guys I had on my bench even. Cam Akers and Mike Davis. Minor FU to Aaron Jones

Already in the playoffS which start next week. (NFL.com). I take the division with a win though. I'm 7 points down with Lamar Jackson and J.K. Dobbins going tonight. My opponent has no one left playing.

Thank You to: Lamar Jackson Dalvin Cook Aaron Jones Mike Gesicki J.K. Dobbins

Someone in my league cut him when he was on the Covid list. I scooped him up and started him over Big Ben. LJ won it for me with the extra fantasy points he got. No complaints here.