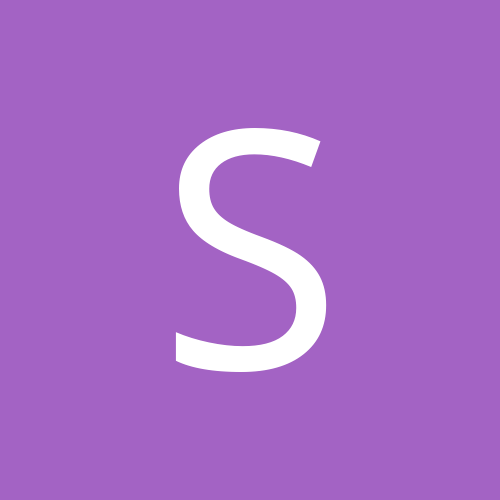 Content Count

2,534

Joined

Last visited

Days Won

3
Everything posted by Sean Mooney
So you want us to believe that the properties of social media and the Internet operate differently solely for you?

He doesn't know that. When told this by another poster his response was "Another person who doesn't know how it works" He was asked to explain it then and has been quiet ever since.

I see lots of sports stuff. I like myself too much to follow political accounts of any bearing. But of course- Fireballer has said this is not how social media works anyway. He will tell us how it actually works.....any minute now.

I do and I never get tranny content on it....imagine that. So you should be able to explain why that is.....so please do.

School choice will just lead to places trying to create super schools and test scores won't improve because the poor kids will still end up grouped together in the same schools and the wealthier kids will still end up together. Plus there will be issues when transportation and busing issues become logistical nightmares. I worked for a cyber charter school for 3 years. There was definitely far more indoctrination going on there as our CEO would regularly pass down lessons and pedagogy ideas that were religiously based and our curriculum and instruction director often held sessions on how to include more religious viewpoints and discussions in our lessons. So you could still teach stuff like Great Gatsby but you definitely need to talk about how sinful it was that Daisy was cheating on Tom with Gatsby. Furthermore, most charter schools are run by right wing businesspeople. It is just a way to funnel money to cronies. Additionally- the state I live in is trying to vote through school choice and voucher programs but they want to put the money on debit cards that families get and parents can spend it on whatever they want without even providing receipts or evidence it went to what it was supposed to. So your tax dollars could give a few thousand dollars to a family that they then splurge on a vacation or something. I'm all for reforming aspects of public education but school vouchers are not a panacea.

https://www.businessinsider.com/why-gas-prices-rising-energy-fracking-boom-ending-oil-shortage-2022-6

And it was explained to you how it works. You said it is not how it works. So explain how it works- you have yet to do that gutless wonder.

It's real simple- either you can answer the question or not. It's clear you cannot and are too stubborn to just admit it and move on.

I know you think that is "hillarious." Right? I'll take this as you still don't know how it works.

What he wrote in this case is accurate. You said "Another person who doesn't understand" and are now about 2 weeks passed it when asked to explain. Gutless coward or an idiot. Pick which one you are.

Still nothing from you on how social media works? I get it. If I knew the other person was right and I knew nothing, I would avoid the topic as well.

Well I certainly don't make as much as you at your job of giving handjobs to Korean businessmen but...I still have my dignity and self respect. So there is that. And you are still 10 pounds of monkey sh!t in a 5 pound bag. Okay- back to ignoring you, and your inanity, on here.

More idiotic mistakes you made. Still waiting for you to explain social media you gutless coward.

Better than you bringing nothing.

Do you ever get tired of making up stuff? Is that how you jizz?

I was using a fragment in the way I did it at worst. But I also knew what I was doing. Silly for you to even read it any other way. Also, "hilarious" has one "l"

Not in the way you are trying to connect them in your post. One person can't read, the other doesn't structure sentences the way you like. Basically- you have a problem with Yoda. That sounds like a you issue.

Joyless assclowns. The both of them.

Those two things are not really connected in this case. But good try.

I'm beginning to think JustinCharge is a second utilit99 account.

This is where he pulls the Fireballer move and runs away into hiding.

"We're" not. Like 2 of you are. The rest move the target as it sees fit.

Grooming literally means "the action by a pedophile of preparing a child for a meeting, especially via an internet chat room, with the intention of committing a sexual offense." So you have to believe the specific teacher is trying to make it so they can bang that kid later on in life.

Clownshow. And a liar to boot. Teaching tolerance would be more accurate. I also didn't say it was a normal project necessarily. And you constantly keep using the groomer/grooming term.