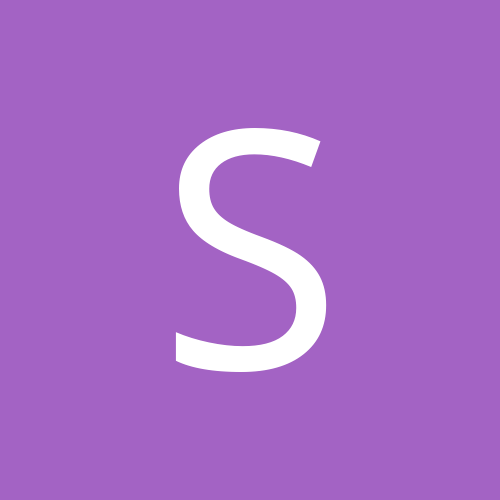 Content Count

6,670

Joined

Last visited

Days Won

7
Community Reputation
1,115
Excellent
Look who the poster was and then re-read the bolded part.

There is no plan. It is performance BS

Morons across politics. Makes it even sillier that people try to pick sides on all of this.

Sean Mooney replied to The Real timschochet's topic in The Geek Club

I take no joy in being correct here

JFC- you are still on about this? Good lord man- delete your account and go find some air. The Cheeto dust farts are warping your brain cells

Will they let you keep your Arby's uniform or do you have to turn it back in?

Main takeaways: - Got a lot of shares of the Chargers offense across my leagues so far. I usually bristle at that because I am a Chargers fan but I just think this is an offense that could score 450+ this year and will get into offensive shootouts all year long. - I'm in on DJ Moore this year. Feels like a revenge year for him trying to prove the Panthers wrong and prove his worth to the Bears. - I'm not in love with Javontae. I don't trust Payton to use him and I think Perine swipes carries there and vultures touchdowns. But Williams has the home run ability from outside the 20 so I'm counting on that a little. - I wanted more Aiyuk and Olave in leagues but I only got the former in one and the latter got swiped from me before the Drake London pick in draft 3.

Draft #3- Half PPR league with 12 teams and I had the 9th pick here again. This is another one that is a little all over the place in the draft room but we do this one live so you can get a better sense of what is happening. I decided that with the way the board fell I was going to use the Hero RB situation for the most part. 1- Nick Chubb 2- Amon Ra St. Brown 3- Keenan Allen 4- Justin Herbert 5- Drake London 6- Dallas Goedert 7- Jordan Allison 8- AJ Dillion 9- Antonio Gibson 10- Tank Bigsby 11- Juju Smith-Schuster 12- Chigoziem Okonkwo 13- Daniel Jones 14- Jacksonville 15- Greg Joseph I liked the way this turned out and I think the hero RB strategy played off well here as I basically got 2 guys in splits and Bigsby who I think will get work but maybe not right away. I was bummed in that the one guy I was sitting near and chatting with stole picks from me- most notably Gainwell when I was at the Dillion pick because I would've been able to go Gainwell/Dillion and I liked that a little more than Dillion/Gibson.

Draft #2- This was a Superflex league. I've never done one of them for money and it changes draft strategy quite a bit. I followed advice from people here and tried to frontload the QB position. I tried to wait as long as I could on RB. Had the 9th pick out of 10. Some people stayed with fantasy chalk picks and it changed the draft board quite a bit. 1- Jalen Hurts 2- Justin Herbert 3- Jaylen Waddle 4- Devonta Smith 5- Keenan Allen 6- DJ Moore 7- James Conner 8- Javontae Williams 9- Brandon Aiyuk 10- Khali Herbert 11- Dalton Schultz 12- Michael Thomas 13- Raheem Mostert 14- David Njoku 15- Jordan Love 16- Packers D I'm pretty loaded at receiver and I like the QB situation. I grabbed Love at the end because I think he will be good and I think he will be valuable to someone later in the year. I'm mostly happy with how this draft turned out but it just feels like RB will be a problem.

I decided to drop back a league this year with some family things happening this summer. Also, with those things I did not have nearly enough time to research but I wanted the distractions so I plowed ahead with leagues. I've done 3 drafts so far with 2 more to come. Over the next few posts I'll let you see where I'm at and then throw your arrows as you see fit. Draft #1- I walked in with the 10th pick out of 12 teams. Ended up having Bijan Robinson fall to me. I like Robinson this year but I can see Arthur Smith being a about his usage. Either way I went 1- Bijan Robinson 2- Stefon Diggs 3- DJ Moore 4- Justin Fields 5- Miles Sanders 6- Javontae Williams 7- Mike Williams 8- Christian Kirk 9- Michael Thomas 10- Dalton Schultz 11- Nico Collins 12- De'Von Achane 13- Romeo Doubs 14- Gerald Everett 15- Commanders D 16- Jordan Love This league always sucks because it is basically drafting against 8 wild cards who just go all over the place. There is never a consistent flow to the draft and at the back end or front end it is hard to control anything. But I think I've got an average team here coming out of the draft so I will need to do some work to replace a guy or two at the back of the rotations but there is some upside. I think I can steal a playoff spot here but the team feels really dependent on Robinson being special and the Bears offense jumping forward.

"Legendary rapper Chief Keef"

Stacking is a good thing to do in certain cases- especially if you know you have a definitive connection like a Mahomes/Kelce tandem. However, the reaching for players would prevent me from stacking in these instances

The hero worship of Trump is idiotic and has far outpaced the hero worship of Obama- which was equally idiotic.

I would assume the US and Russia could just agree to nuke JustinCharge's basement and we'd be all good

Of course every studio wants to make a bunch of money on a film. I said a few pages ago that in the end this film was going to just be a nothing in the end- not a failure and not a major success. Just something that existed.