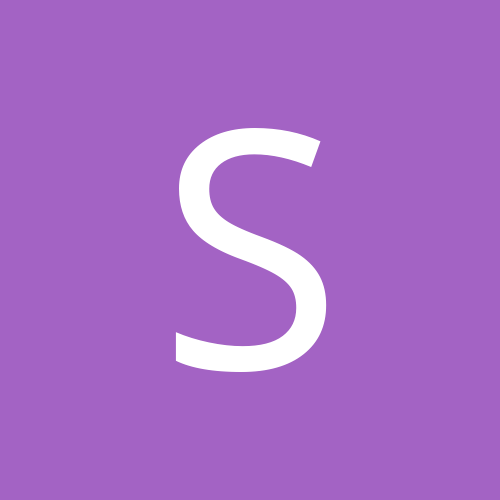 Content Count

96

Joined

Last visited
Community Reputation
6
Neutral
Recent Profile Visitors
The recent visitors block is disabled and is not being shown to other users.
Honestly I'd probably hold steady with what you have. Robinson does have a tough playoff run with the Ravens and Bears in there but McCaffrey is not healthy and you won't have him until week 14.

Obviously scoring systems are different. But in my league (which is probably close to most) Thielen is the #5 receiver points wise on the year. Your receivers probably should've been Theilen and then the next person- be it Fuller or whomever. Thielen should be in the lineup every week.

Besides- I picked up Alex Singleton at linebacker this week and the dude scored 26 points in our league. Getting 26 from a defensive player greatly sways things in your favor.

The consternation here was hilarious. ESPN was forward about it all week last week. They laid out the scenarios for all of it and followed it along exactly as they said. Unless you play in a league with waivers and not FAAB (and shame on you if you do that) everyone had equal chance to get Hill and they didn't. Don't hate the player...

I left Hunt in thinking he had a bit more of a ceiling. Didn't quite work out. But my team was fairly solid across the board yesterday.

In Yahoo scoring this week: Hunt- 8.6 points Ballage- 10.6 points So the difference is kind of negligible

I'm down 1. I have Mike Evans, Micah Kiser, Lavonte David, John Johnson III. My opponent has Chris Godwin, Fournette, and the Tampa D. Projections are in my favor but hopefully Evans can avoid Ramsey most of the night.

But it is a legitimate question. I can see starting McLaurin but if you start 2 wide receivers in the league I'd be curious who started over Thielen. Because perhaps the other person might have been the issue and not McLaurin

PPR...that swings it a little more to Hunt I'd suppose

This might be crazy but- Kareen Hunt or Kalen Ballage this week?

I'm assuming "Cook" is "Cooks" I'd ask for Wilson and Cooks. If you play 2 RBs a week you should be okay and at this point you are upgrading from Michael Thomas to Brandin Cooks and Wilson is an upgrade over what you have at QB

Half-point Yes. And we only start 2. I guess my concern is if Carson isn't healthy do Hunt and Edmonds give enough upset or is it better to play the matchup Ahmed has, or roll dice with Hines? Do I try to get by with Hunt and Edmonds this week and grab Gallman to play against the Bengals in week 12?

Need to win out basically for playoffs. My RBs are currently: Chris Carson, Kareem Hunt, Chase Edmonds, Phillip Lindsey. Do you add any of these guys: Salvon Ahmed, Nyheim Hines, Wayne Gallman, Damien Harris?

I would 100% not be looking to trade Kyler Murray. The guy is like the #1 scorer at QB this year and you will not get value back for him. Who are your other wide receivers and what is on the waiver wire? Also, what is your record on the year? A lot of those things factor in.

I just traded for Chark because I needed something receiver wise with so much uncertainty. Depending on what you are looking at fantasy wise check the schedule: Texans Packers Steelers Browns Vikings Titans Steelers aren't a great match up. Packers are middle of the road pass defense. Texans, Browns, Vikings, Titans are bottom 10 in yards allowed.