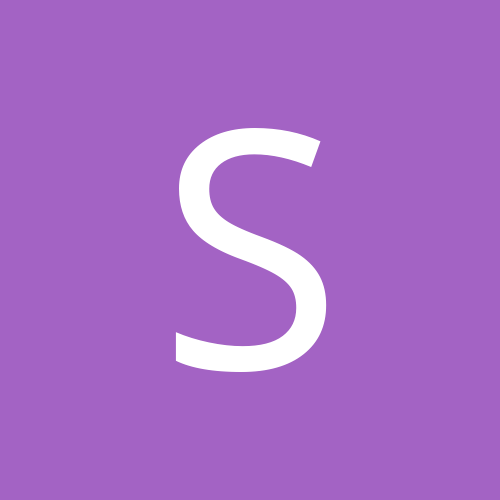 Content Count

262

Joined

Last visited
Community Reputation
11
Good
Recent Profile Visitors
The recent visitors block is disabled and is not being shown to other users.
Yeah...And mask mandates are the new Nuremberg Trials. Grow some perspective you dopey weirdos.

Political prisoners? That is rich

Yes that illustrious long list of funny conservatives who are just using hypocrisy instead of not understanding the irony of their words.

I would either drop Fields to grab him or just stay put. Golladay to Chark isn't necessarily a huge upgrade but Chark is a nice bench piece to have.

If tonight is any indication it should still be pretty good.

Once again- that statement I made is not saying what you think it is. 5 for 5 on incorrect assumptions. Talk about someone tossing them up so they can be swatted down. Again- please find where I said Kavanaugh deserved it.

Dude don't go full utilit99. It's a bad look for you and you are seemingly smarter than that. I like that you read through the first three sentences and then skipped to whatever furthered your point. Silly stuff man. Also, yeah right- I'm sure the people on the right would be thrilled. You and others here would be writing post after post about it and the entire system in Washington would be melting down. Also, so what? So you admit you would be upset. And from seeing some of your posts I don't believe you that you would not be okay with it. Please show me where I said Kavanaugh deserved it. I'll wait. What happened to him was he became a political pawn for both sides and got dredged for it. One side stupidly dredged his reputation over nothing and one side indirectly led to his integrity being called into question because of the political maneuvering that went into the spot even being open. That is just a fact man. Deal with it. And again- I don't give a rip what you think about where I stand. I know where I stand. I know what I vote on and I guarantee my voting is done with far more consideration and research than yours because I just have a feeling regardless of what you are saying you are a "Select All on the R" voter. Oh and you knew what I was going to say but didn't say it ahead of time. Wow man- where can we send your Internet trophy?

The waiting is the hardest part......

So many inaccurate assumptions. A lot of what was being said when I called them "FOX News talking points" were stupid things that are not accurate but people get scared of them because of how they are told to be scared of them. If people had said some of the specific things like in your article it would've had more credibility. And you just used the article to blow up what I was saying but it doesn't, because again- he isn't saying FOX News is clear. He is saying everything being FOX News associated is a problem. Again- my very first post in this thread I could've blown it off as FOX News. I've said numerous times in here there are stupid people on the left that I dislike. But hey- you got to be wrong about an assumption. There are plenty of people who cheered the 01/06 insurrection on. There are still people in Congress who try to excuse it and/or helped encourage it. And those people who did it are on the right. One can't try to castigate the entire left for ideas and then try to brush off the people on 1/6. There is a big difference between saying "Pump the brakes," and saying "They were good people." No they weren't, they were a$$holes. And I appreciate you felt the need again to slam what I do and the profession I am in. Is that really all you got? I thought we were having a decent back and forth here. But hey- you got to be wrong again in an assumption. Are there left wing circle jerks? Can you tell me where? Can you tell me where the right wing circle jerks are? I'm always up for a good circle jerk. Again- there is a clear right wing slant here. There are a few token threads by people on the left here and there but the general feel is conservative and the gang mentality so far appears to be more from the right. If that changes over time- so be it. I don't go into political forums other than here. No want to and I'm only here because it is adjacent to fantasy football which I care far more about than whatever the media on either side tells me to worry about. But hey- you got to be wrong again in an assumption. I was against burning cities and destroying businesses in the BLM riots and I was against the 1/6 riots. So hey- 4 for 4 on inaccurate assumptions- unless you are the "libtard" who only condemned the 1/6 riots and not the BLM riots.

When you say something that is accurate or coherent I will respond. You just spout lies and post emojis. You have less than Andy Dalton at QB

Just loads of nonsense here that is not even worth responding to.

TBF- I've heard plenty of people who are "anti-mask" frame their argument in this manner of "Whatever happened to my body, my choice"? So both sides are using the argument for different means.

I mean someone could easily argue this from the other way and invert the situations and feel they are right. Of course though people aren't making that argument- they are saying they should be able to dictate to another person what they do in one scenario- which is idiotic.

Lot of tin foil hat stuff there. It's also the kind of argument you can't respond to because it is positioned in such a way that there is no way to disprove it. And then it is called a "win"

You'd lose so much time off your curricular plan I doubt any teacher has taught it. Maybe one person who wanted to lose their job.