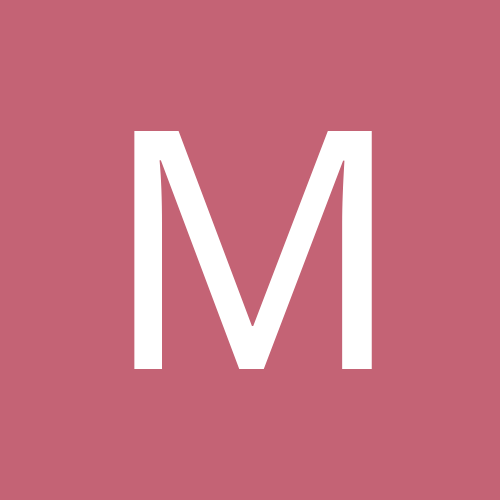 Content Count

2,482

Joined

Last visited

Days Won

6
Community Reputation
344
Excellent
Recent Profile Visitors
The recent visitors block is disabled and is not being shown to other users.
Yup - late.night informercials before they were a Thine !!!

Nothing as severe as stated here. I landed my best paying (and current) job on the anniversary of my fathers passing. One of our large group of friends got a rare respiratory disease and he was on his death bed and thankfully he passed on my wedding anniversary- otherwise it would of crushed a friend of ours whose bday was day before our anniversary. He was only mid 30's.

Way back when a buddy was hammered watching informercials and days later 2 full size slot machines showed up at his house. $5,000 each !!!!! He was able to return them - had to pay the shipping and a restocking fee. We still laugh about that.

Thanks. I thought it was afternoon- is this High Heat (I've seen clips on Twitter) or is that a separate specialty show ? I would think Dog would have a full on sports show not just baseball.

You know him all too well. That is a pass. White adult ketchup on a hot dog is unacceptable

I like Jody Mac. He is a good listen.

Yeah that's it. Going to play that in the way home.

I only watched season 1. Was it a good show ? Worth watching?

It's been a week and have listened to the same thing. Nothing.

I can be wrong but I feel like podcasts are not current (even if recorded a few hours ago) - no breaking news Either way I need to change my morning drive because silence is killing me but sports talk radio more so.

My problem is Boomer and Gio and Craig (Carton) and Roberts (Evan) talk 80% sports and mostly during updates. I do not know who out of NY knows Craig's story. Was never a fan of his but he has taken ownership of his problem and goes out of his way to help other with or without gambling problems- he has also admitted to being molested as a child and also there to speak to anyone who has been in similar situations. TL:dr Craig Carton is the biggest on air DBag with the biggest heart off the air.