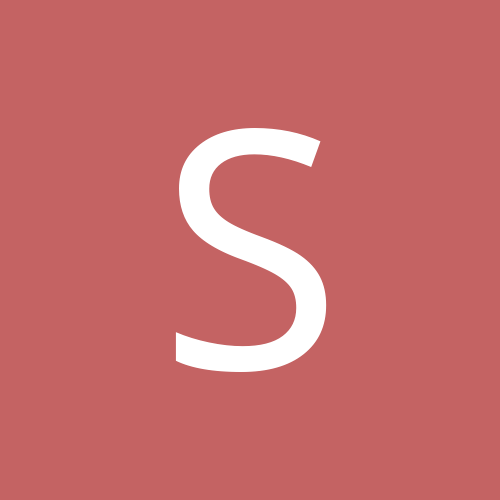 Content Count

133

Joined

Last visited
Community Reputation
6
Neutral
Recent Profile Visitors
The recent visitors block is disabled and is not being shown to other users.
I should have clarified. I don't supply or sell guns. I sell the gun manufactures necessary tools and equipment to make the guns. I see how they're made, I don't see or have anything to do with the end product.

Obama was the greatest gun salesmen of all time, and Biden may not be far behind. I work for a company that supplies gun manufactures, and they can't make them fast enough. They're running lights out 24/7.

I don't think this was the worst out come for the market. Gaining seats in the House, the blue wave never materializing in the Senate, that should help keep any massive tax overhaul from happening and improves the chances that the dems don't hold all three in the next four years. You also have Biden in the white house who'll be printing off stimulus money. There are worse things for short-term stocks than a gridlocked government and money being handed out.

I could really use the Chiefs game to be cancelled, so maybe a Jet can be fantasy relevant for the first time this year and test positive.

Be careful, Husky may tell you to meet him outside from 2000+ miles away.

I don't know much about him, but the fact he couldn't beat out Coan gives me hesitation to completely buy in. I'll need to see him against someone other than Illinois before I jump on the bandwagon.

Maybe this is just impulsive and due to the year I'm having, but one thing I'm probably going to start going against the grain on is the idea that you can just ignore the QB position before and at the draft because nearly any one or combo of the top 20 QBs will suffice. I've been streaming QBs, with Stafford and Goff being my rostered options, while occasionally picking up an available streamer who has a great matchup. Every week I'm chasing points, and sometimes it's an amount that is nearly impossible to overcome. If you don't have a QB that can go out and carry your team to a win a handful of times a year, and consistently be a top option, I think you're team is probably struggling. I'm not saying I'm going to start drafting QBs in the early rounds, but I've largely ignored QBs and just waited to see who fell to me, rather than targeting a couple guys and making sure I got at least one or two of them.

Is there a Carlos Hyde that doesn't play RB for the Seahawks?

Always depends on what you can get, and what your roster looks like, but workhorse RBs are rare and shouldn't be taken for granted.

This game is living up to everything it wasn't supposed to be

FU to my league that still has kickers. Koo dropped a solid 20 on me, which will likely decide our game.

I hope he's healthy enough to keep making commercials

This is the thread that never ends.

CEH probably has a week or two of his current status, after that it's welcome to the world of "who should I start? CEH or _____ (insert rams, bills, bucs, ravens RB)"

Dang, I was a half second too late.....