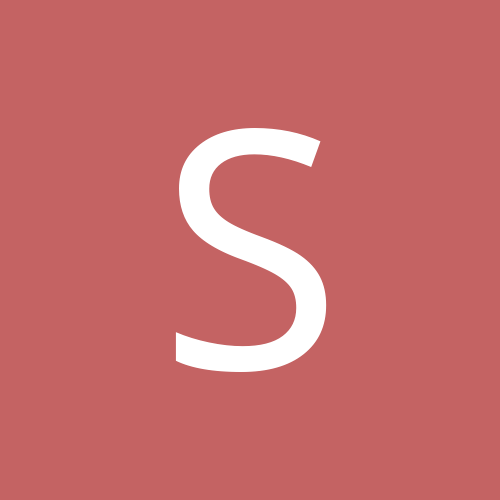 Content Count

430

Joined

Last visited
Community Reputation
44
Excellent
Recent Profile Visitors
The recent visitors block is disabled and is not being shown to other users.
I apologize for the sh!t input I gave.

Fu to me. I started geno over dak…

Goodwin is who I'd go with. He probably has the best floor and ceiling combo of the group you listed. No Lockett and Seattle should have to throw the ball to keep up. It's supposed to be cold there but the winds should be manageable. I don't want anything to do with the pass catchers in the Cleveland game.

Going against engram and etienne tonight and everything seems to be going to one of those two.

They traded for Ridley at the deadline, so that'll help a bit, but they over paid for Kirk this past year so any other help would likely have to be from the draft. I think Ridley, Jones and Kirk is an adequate wr core.

Serenity Now replied to The Football Guru's topic in FFToday Board

Prescott or Geno? pick 3 in standard Chubb, Barkley, Conner, Dobbins

1. Faab is the best waivers. 2. I agree with your other points made

Maybe it's annoying but as long as they aren't dropping great players to really screw everything up, I think it's fine. Every league will have players or aspects that isn't perfect.

My favorite form of play is a two win a week system. One for head to head one for being in the top half of scorers. It pretty much eliminates this from happening.

I appreciate the recap but thats overly simplistic of what happened. Ohio states offense had a chance to take control of the game in the first quarter and penalties and poor execution on critical downs prevented them from doing so. Then a missed tackle by a corner, busted coverage by safeties in man coverage forced Ohio state to change defensive game plans. Ohio states offense in the 3rd quarter had the best field position all game and a hold, a stupid personal foul and Days conservative play calling killed it. After that the game was played on michigans terms. Michigan played well, but Ohio state made it easy for them.

As an Ohio state fan, what a pathetic performance. The secondary was getting burned so bad that even when the passes were being under thrown it didn't matter. Ryan Day gets conservative in the 2nd half, and every time they start to get something going, they'd commit some stupid penalty to end it. Last year I think Michigan just had the better team (especially on the lines), this year I felt like Ohio State was their own worst enemy, while Michigan did a great job of capitalizing on the mistakes, while not committing mistakes of their own.

If they had a good backup or a true stud at wr I would agree, but Fields running opens up the passing game. Jets have a strong d and now the bears don't have a dynamic aspect to their offense.

Trying to hold onto the #1 and a first round bye. Dak, Barkley, Meyers, Schultz

My first place team I had Jackson but traded him and others for Dak and others. Barkley, Ekeler, chase and Kirk were my mainstays but made some moves recently so that list is now Barkley, Chubb, Hill and Hopkins.

McCoys air yard average is going to be about 4 yards.