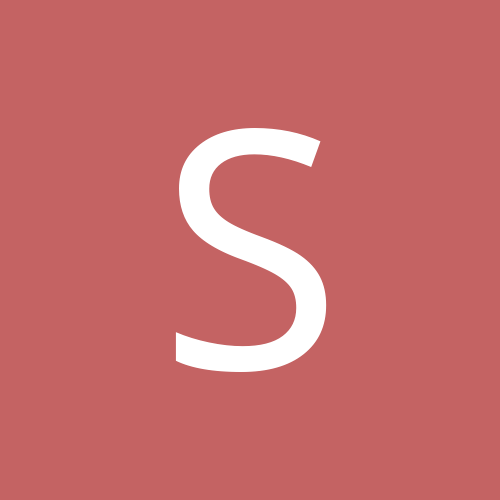 Content Count

65

Joined

Last visited
Community Reputation
3
Neutral
Recent Profile Visitors
The recent visitors block is disabled and is not being shown to other users.
There have to be 30-40 RBs and 40-50 WRs I'd rather start....the only way I see him being viable is if he falls into the end zone. Seeing how bad the offense is and that Adams got the goal line work after Bell was out, I don't like his chances.

Now if he doesn't improve on either TD's or receptions, and he posts the same exact line, you now have a player who will be listed on every fantasy site as a red flag player, and will be untradeable and won't be anything more than a weekly flex. If you believe in Ekeler, and think the coaching staff is going to change their game plan to involve him in the passing game and/or at the goaline, you have to be prepared to go down with the ship if that doesn't happen this week. I'm trying to avoid that risk as I don't see a ton of upside here.

What's the scoring system? ppr, .5 or non?

If you're in a league where a lot of teams are carrying two QB's and the streaming options are thin, keep both. Robinson isn't a must add, but I bet someone has a team that could use him.

For this week, I would take either Gallup or Campbell. I think Gallup is the easy answer, but Campbell playing the slot in PPR against a Vikings defense that look like a JV pass defense is intriguing.

I'm a believer of RB depth. Kamara and Conner aren't the epitome of health and finding a throw in WR is easier than RB. He's not a must grab, but depending on who is on his bench, I could see him being a worth while pick up. I just can't image a 12 team league where Robinson isn't worth a roster spot on someones team.

In a 12 man league all three should probably be owned unless benches are two or three people. Hines you throw in your flex and you stash Mattison until Cook goes down. Then you walk your way to the championship. Drop either defense, and I would guess your last bench WR, or if you are rostering 2 TE/QBs, one can probably be let go. Robinson can be added if you have a third waste of space player on your bench.

Ekeler would have had a TD, but they gave it to Kelley instead. Add that to the evidence pointing to Ekelers catching utilization being a result of Rivers, not an offensive philosophy created by the coaching staff, I believe that if someone is willing to give you draft day value, I would take it. Don't give him away, as his snap percentage was high, and he was the unquestioned lead back, but truly valuable RB work comes by catching the ball and carries inside the five, neither of those things seem to be part of the Chargers initial game plan, and the idea that coaches will do "the logical thing," is routinely a detriment and the undoing of many fantasy teams.

This has nothing to do with how he looked and everything to do with how he was used. I think if we had a preseason, we would have seen his adp drop. Use his schedule as a selling point, because he just played the Bengals and only had one catch and was pulled in favor Kelly for the goal line work. It's a ball control offense that won't score much. If he continues in this role, his ceiling is capped at low RB2 and more likely will be a flex play most weeks. If you wait another week, his value will decline tremendously.

Not catching passes, getting pulled inside the five. Time to abandon ship, and try to get rb2 value before he becomes nothing more than a flex.

The Eagles D did just fine considering their offense continually turned the ball over on their side of the field.

If the Rams are available, Donald and co should have their way with that O-line.

Must be nice making a living playing the Dolphins Bills and Jets six times a year. Tom has his work cut out for him for the first time in his career.

Bill got to play the Dolphins, Brady had to play the Saints.

Of all the takes I've read and listened to, you seem to be the only one that believes Jones looked bad and Fournette was completely superior to him.