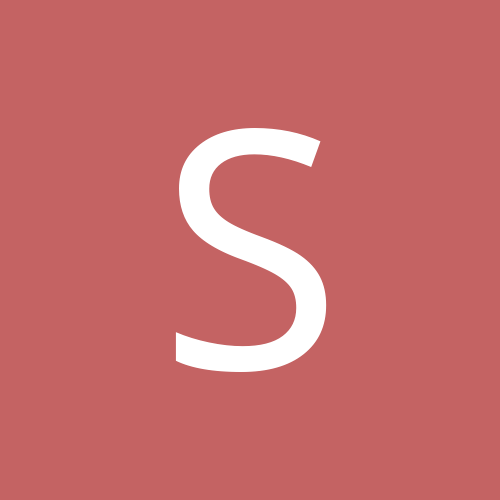 Content Count

188

Joined

Last visited
Community Reputation
11
Good
Recent Profile Visitors
The recent visitors block is disabled and is not being shown to other users.
Depending on the details of Bells contract, I think he gets dropped from the practice squad soon. Bell doesn't want to be on the practice squad and Williams, Freeman and Murray are showing far more than he has in the past couple of years.

Fu mediocrity. Just a ton of not great not awful on my teams this week.

I'm way too much of a noob to have that much strategy.

Patterson's looking alright.

Why do you think he's a top 5 WR? cause I don't see it this year. I had my doubts coming into the year, and week 1 seemed to confirm a lot of my fears. I'm fine with a player posting a bad week 1 if I believed in him coming into the year, but I didn't like him like so many others did. I passed on him in every draft except my keeper league where the value was decent enough that I was willing to risk being wrong. I just don't see Ridley as the high end WR 1 so many seem to think he is. Its not the same team as last year, where the offense seemed to be competent and would throw it all game. It's a bad offense, that really seems to want to run the ball. His team being awful and the volume will save him, but if I can get top 5 value for him, I'll take it.

I kept Ridley at a value. I'm currently seeing if anyone is willing to buy him as a top 5 WR he's being billed as. I'm not giving him away, but if someone believes he's a high end WR1 in this offense, ill take the trade. There are a couple WRs that will be part of awful offense but will have similar target shares. They are typically in the late 20s early 30s in rankings, Ridley isn't much different to me. He's over valued they're under valued. He'll be fine but he's probably peaking in value right now.

Here's the real question, does it matter? They're all about the same.

Yes. I have him and will drop him. High ankle sprains are brutal.

you questioned Cooks and his ability to be productive…no I have zero shares of him, but you seem to think bad teams can't produce solid fantasy players.

I thought Tebow was the te there? They have three wr that will be ahead of him on most routes, but rookie qbs tend to love that te safety blanket. I think he's a matchup play though.

Niners rbs you need about 10-12 a game for it pay off typically.

If he was a WR2, why would he have to best last season to be a good player? It's a bad team that will be in garbage time time early and often most weeks. He should be hyper targeted in this offense, and will likely do what he always does, which out perform his adp and be a viable option most weeks. 7 targets last week, in one of the few games they'll be leading. He could easily see double digit targets most weeks.

I like 49ers for being depth, but I don't really want to rely on them. It's the system that makes these rbs and they'll deploy whatever rb they feel like on any given Sunday. Sermon is probably the rb1 but that could change every Sunday. This week everyone wants Mitchell, next week it could be Sermon, then Wilson or maybe even Kerryon Johnson who they just signed to their practice squad. They turn guys in street clothes into productive backs every year.

I would trade him if someone is willing to buy him as the RB to own in SF, or in a 2 for 1 deal where I can use his current value to upgrade from a middling starter to a higher end starter. That being said, I think he has a shot being a decent depth RB that could have weekly flex value. I wouldn't sell him for a WR 3 since those grow on trees and I'd rather have the depth at rb.