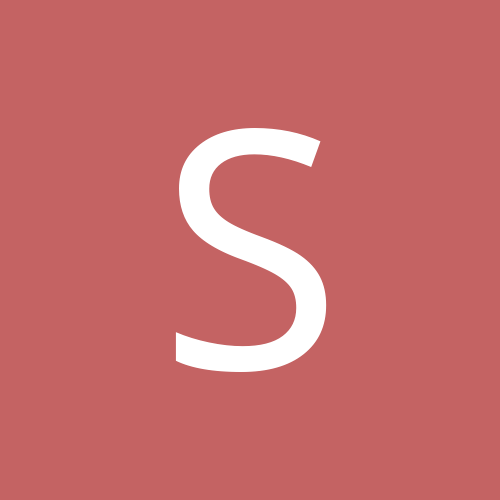 Content Count

377

Joined

Last visited
Everything posted by Serenity Now
Mariota, Smith and Ryan are worth a look this week, just don't watch how the points come.

I never said a case couldn't be made, I just don't see it happening. If you think Baker becomes more accurate and starts to hit receivers on a more regular basis then buy low.

Are the panthers going to start scheming to get him the ball or is Baker getting more accurate? Not sure I see anything that's going to change in his situation that'll turn this around.

How do you not give Barkley a touch on that last drive?

I don't think so. The calf didn't ripple like you normally see with the Achilles. He also grabbed his knee. I'm guessing meniscus.

Are you looking for 5 points and an outside shot at a td or potential week winner that may get you goose egg?

Chargers seem more confident in the backups, but that's the only thing that's changed. Ekeler is still getting plenty of touches, and overall looks fine and is still the top guy without question. Probably won't repeat last year, but most people expected that. Plenty of touches on a great offense. He'll be fine.

Ekelers going to be a bust if he doesn't start getting more snaps.

Mckinnon was on the field for about 50% of the snaps in the first half. I think CEH is going to get about half the rb touches and be what he's always been which is good not great. His efficiency or td rate will have to increase in order to be better than that.

I'd start with the teams who might be worried about their RBs after week 1 to see if they're willing to pay a bit above market. The roster with Mitchell is probably the first team I'm looking at to see if they're thin at rb.

Chase, Kirk, MVS, McKenzie, dropping Osborn for Samuel, traded Olave and Jeff Wilson for London. The Kirk, MVS duo out scored most of the conventional early and mid round pairings. WR2 and 3 are highly overrated during draft season. It's easier to build a competitive wr core during the season and late round wrs have a higher success rate than late round rbs.

Third most points this week so I doubt it was a terrible draft, just realized how inconsistent and replaceable the wide receiver 2 &3 position is.

Yeah, cause after the first 5 or so wrs are all jags. 20+% target share is great for wr3 territory.

I'm buying the 20% target share and that this offense will be somewhat competent but trailing most games. Trying to get him as my WR3 on my teams that I went rb heavy.

Nope, CMCs injury history is much more concerning than Barkleys. Barkley is back. He tore his acl, missed a season and came back last year after missing all of camp. He struggled with a bad ankle and other typical injuries that occur after missing an entire training camp. The writing was on the wall for this bounce back season.

The oline should cause some concern for anyone that has a Rams player. Stafford was running for his life last night, and was relying heavily on that established rapport he has with Kupp. If the rams oline can get it together Robinson should have better days ahead, but Akers looked like a rb that tore his achilles.

They're taken cause of their week one matchup. It's not a highly ranked defense for season long.

Georgia looked ready to defend their title, but it's a joke to call it a neutral site.

I don't know how the GM of the Cardinals has a job. Since becoming GM he has more DUIs than draft hits….and they extended him this year.

With the acl, you need a year to recover and then a year to get back in football shape. That's why you see acl recovers come back in a year but a lot of times end up with a hamstring or some other injury.

Do I want the guy coming back from an injury that takes typically 2 years to fully recover from or the guy coming back from the injury no rb has come back from? Dobbins I guess.

When they start giving out championship trophies and payouts for 5th place, I'll start going WR heavy early.

Some 49ers rb will be near the top of waivers after week 1.

NYJ seem like the early favorite as the team that you follow around as best possible to stream against.