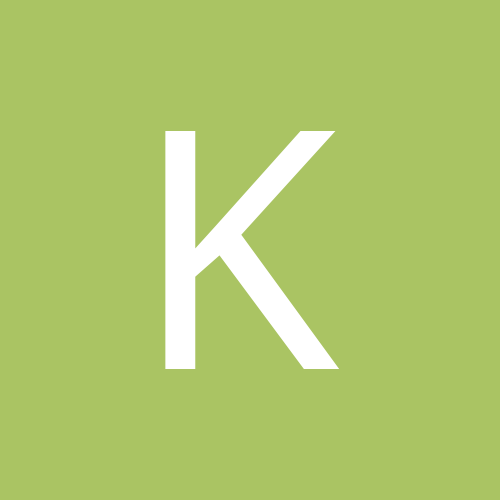 Content Count

19

Joined

Last visited
Everything posted by ktuoms
I will answer yours if you answer mine. I am in a 10 team PPR league and am drafting 9th. Our Tight End positions are extremely valuable because they get 2 pts per 10 yrds where as rb's and wr's get 1 point for every 10 yards. Should I even consider Graham in the first or second round? In addition, our league is very QB heavy so I will probably be able to draft Spiller at 9 and maybe even McCoy in the 2nd round. Do I dare take Graham instead. Hard to pass up but... Thanks in advance.

No brainer. Take AP. Especially in a non-ppr league.

In a keeper league I would probably go with the following: Lacy Fitz Bush MJD Murray

Pierre Thomas for Michael Bush. Non PPR league. Who would you rather have?

Schaub. You have to go with the better QB.

I would go with Foster and Gore. Matthews isn't 100 percent yet.

I wouldn't do that trade if I were you.

That is tough. I would lean towards Torain also just because of the matchup. But it is just a slight edge over LT2.

I don't think WR's are your problem. If you are thinking about trading him I would try and get a RB with a favorable schedule down the stretch.

Lynch and Blount for Forte and Bowe... or Michael Bush and Fred Jackson for Pierre Thomas and Ivory My receivers: Miles Austin DJax Calvin Johnson Hines Ward My Running backs: Turner, Rice, Lynch, Fred Jackson, Michael Bush, and Blount Will answer yours

I would have to go with GB here. Barnett won't make that much of a difference.

I agree with what you are both saying but we do start 3 Running backs so that was why I thought Forte or Thomas would be a better 3rd back than what I have now.

I would do it and because of your RB depth try and make a trade with another team for a better wide receiver if possible. It seems you have some guys on the bench that should get some interest.

I hate the choice and if I was backed into a corner I'd have to agree with the consensus in Dez.

Should I drop Cooley for Miller or just hang. Also, do you think that I should drop C. Williams for Blount? 10 team standard scoring league except tight ends get 2 points for every 10 yards making them more valuable.

C. Williams is my 5th or 6th back now. I have Turner, Rice, Marshawn Lynch, Fred Jackson, Michael Bush and C. Williams. Should I pull the trigger then?

I wouldn't allow either. Seem to be pretty one sided. It would be more fair for it to be Marion Barber for Ronnie Brown even without Andre Johnson in the mix. Marion Barber is a little less valuable than R. Brown but not enough to warrant Andre Johnson. Reports out of Seattle are that it will be a 60/40 split Lynch/Forsett. That being said you are talking about a #1 receiver maybe even #1 in the league vs. a RBBC on a bad Seattle team.

Should I Drop C. Williams for Blount? Also, do I keep Cooley or drop him for Z. Miller. Tight Ends in my league get 2 points for every 10 yards so they are highly valuable. Thanks in advance.