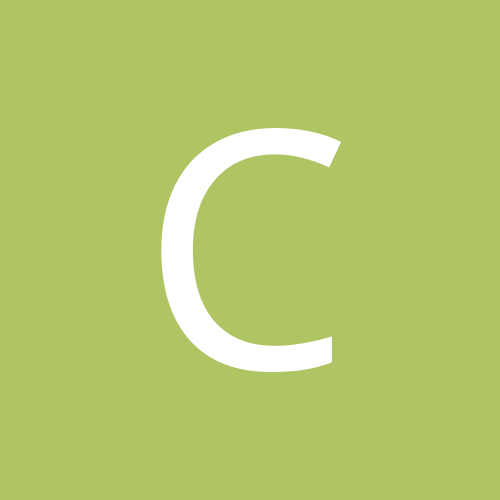 Content Count

651

Joined

Last visited
Community Reputation
2
Neutral
To me, pretty clear cut on my starting lineup in PPR this week. I have Watson, Purdy, Jackson QB, Mixon, Stevenson, N. Harris, Singletary, White, Mostert RB, Waddle, DJ Chark, Pickens, Dotson WR, Freiermuth TE, Butker K, SF DEF So going with Purdy, Mixon, Stevenson, N. Harris, Waddle, ?, Freiermuth, Butker, SF. So who best - DJ Chark is the one I'm thinking - Dotson's done well but has a tough matchup & Wentz in at QB now... Pickens would be the 3rd Steeler, but could play if makes sense. Heard a few saying Richie James is a good pickup to start as well, but thinking may be more run this week? Thoughts? Thanks and hoping holidays have/are great for yall!!

Thanks. My 1st option will be Huntley, though thinking he'll be picked ahead of me. NE play calling and QB play looked bad last week, but Jones @ARI likely safer than White @BUF. Our playoffs are weeks 16-18. Does it make sense for me to hold Watson with the thought he might shake the rust off? If so, suggestions on best two to drop (getting Watson off IR, pick up Huntley or Jones): QB: Jackson, Watson RB: Mixon, Stevenson, Harris, White, Singletary, Warren WR: Waddle, Palmer, Pickens, Sutton, Campbell TE: Freiermuth, Kmet K: Butker DEF: SF My lean is to keep Watson, drop Warren and Campbell (or maybe Kmet). Thanks again!!

PPR 1pt/20yds, 6pt/TD, -3pt/INT, -1pt/Sack I have Watson on IR still, but doubt he'll be ready this week (or next? or week after that, ..., ?). I have the 9th waiver pick, so please give me a 1st & 2nd choice from this wonderful set of candidates, lol! Huntley, White, Pickett, Mac Jones, Wilson, Purdy Our playoffs don't start until week 16 - should I keep Watson (means dropping two players if so)..thanks in advance

Similar boat here...Goff would be my choice.

Exactly... Thanks and good luck yourself!!

Lean to Jamaal Williams..

Foreman.. Possibly being on a snap count plus health concerns are negatives for Swift...

I currently am starting Jackson at QB and Likely at TE (assuming Andrews doesn't play). Just can't decide on Singletary or Duvernay... Duvernay means three starters on BAL which isn't the safest..especially if the Saints D plays like last week (yes, different style of QB, but...) Singletary has only scored one td and may have Hines stealing some play time already this week.. Thoughts? Always greatly appreciated!!

Actually, now that I'm re-reading...your thought was Duvernay over Doubs. I had a slot open after dropping Bateman..so I could still drop Doubs for Palmer? Even though Williams will be back and Allen might be getting closer to 100%, is it much different than Doubs situation (but better offensively than GB)? Cobb is coming back, Lazard & Watson are getting healthier, Watkins might get healthy, lol...

Haha..thanks - I was just editing my question as you answered! I knew I better not wait, so picked him up.. Is Palmer still a consideration over Doubs or Duvernay this week (see my edits above)..thanks!!

PPR, Waddle, Sutton (on bye), Doubs, Duvernay. I have Jackson at QB, picked up Likely as a TE fill-in (if Andrews doesn't start), but now need to start either Duvernay or Doubs this week. Josh Palmer is on waivers - makes sense dropping someone for him - given Williams is out, Allen less than 100%, and is a much better passing offense than the Pack or Ravens? Alternatively, did pick up Hilliard as a speculative add due to Henry's foot. I could drop him for Palmer, but don't want to be kicking myself if more comes to light later this week on Henry's health/status! Any thoughts would be greatly appreciated!!

Thanks for the thoughts on this..been holding off as long as I can as I'm trying to be careful not to jump too quickly, lol! With my team in 3rd place, but seeing others with much stronger players..I may take a few "gambles". Swap out Robinson for Gibson, need a TE for this week so drop Gordon for Likely (start if Andrews is out, replace him with Moreau, Conklin, Johnson, ... if not), and do a speculative add of Hilliard to replace Henderson (hearing Henry's foot is bothering him). In between, I might try adding Kyren Williams to my IR but don't know if he's just more hype on the Rams, lol!

Thanks weepaws! Yes, I never like having WR's on the same team and especially a non "pass happy" team! With BAL, Duvernay has consistently outdone Bateman, so I was considering dropping Bateman (plus he's been hurting and out). Agreed, not enough passing by the Bears for me to grab Mooney before. Now with Claypool in the mix... I figure someone will grab Moore ahead of me anyway (I'm 10th out of 12).. And Gibson has burned me in past years, but he is outscoring Robinson. Plus seems Gibson is more involved in the passing - Robinson is mostly rushing (and not much there)!

And my take is a close second to go would be Henderson and then Robinson.. Am curious if I should consider picking up Gibson in place of Robinson given it being PPR? Also, my take is Henderson is a close 2nd to Gordon in drop order. Am wondering if any of these really are worth much even as "cuffs" given their inabilities as starters.. Maybe take a chance at someone like Kyren Williams? Or build a little better depth at WR (currently Waddle, Sutton, Bateman, Doubs - try for Rondale Moore, Mooney, Claypool, Duvernay, Burks, ...)? Thoughts?

PPR NFL.com 12 team league. I've picked up a lot of depth at RB but now having issues on who best to drop for bye week fills! RB: Mixon, N Harris, Stevenson, Singletary, Henderson, M Gordon, and B Robinson Henderson's done nothing and Kyren Williams appears to be next in line. Gordon still is scoring some fp's but is always in the doghouse & Edmonds is now there too.. BRob isn't taking over, Gibson seems to be doing better than him (Gibson's on our waivers at the moment - tempted to swap them out, lol) Pick one or two if can (and priority of dropping would help)...definitely appreciate any thoughts on this!!