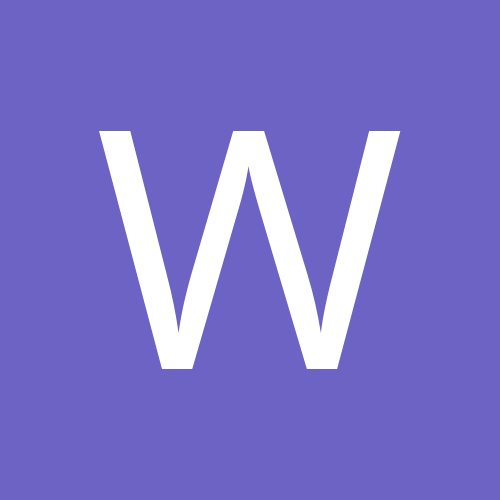 Content Count

20,179

Joined

Last visited

Days Won

16
Community Reputation
708
Excellent
Profile Information
Gender
Interests

For the Lord your God is God of gods, and Lord of lords, a great God, a mighty, and a special, which regard not persons, nor take reward.
God Bless
Amen.
Mahomes won't match last season, he will be half as good. They finsh third in their divison this next season. Thanks.

156 att last season with the Colts, and he avg 4.6 per att. Yeldon haven't even been close to that with that many atts. But I think he Gore was also brought in for his leadership, and they the Bills need that. Expecally mr McCoy.

They still won't make the playoffs this next season. Touchdown.

No I think F Gore is the best pick up. He might help McCoy get it together.

I don't think Yeldon will ever be a rb that can carry a team as it's main rusher He will help in the passing game, he's good in the passing game, but if McCoy is done they still will need a rb1

The way the last what seven months have gone, I think KC fans will lucky if they have enough players left on the team to even field a team. KC doesn't even make the playoffs this season, and I did say the same thing late last season.

I forget about Brienda also. Yeah it's going to be a tough one to call every week, anyone of them could be that hot hand.

He did play in 16 games, but he still had a hard time staying on the field. Again he isn't someone that seems able to handle nagging injuries. And he did avg 4.8 yards per rush, that's pretty good He needs to be tougher imo I don't see that changing because he's on a new team. I still see a RBBC with him and McKinnon Thanks

Biggest problem with Coleman isn't his ability, it's him staying on the field. He's a player that seems to have a hard time playing with little nagging injuries. If Mckinnon is ready to return I se a true RBBC, neither of them can stay healthy long enough to be a true rb2. They will each have their rb2 games, but not enough to trust in ff football. Atleast that's my opinion. Thanks.

I think they need to find a starter. M Davis as posted above has a hard time staying on the field. Which is why his playing time was so limited even when he was healthy with the Hawks.

I think the Bears will win 16 games this season.

If the commish isn't a owner I'm ok with that. If the commish is a owner there should always be a league vote without the commish being a part of the vote. Thanks

weepaws replied to seahawksfantasysports's topic in FFToday Board

Lol nothing beats the weekly trash talking. Its what makes ff great.

weepaws replied to seahawksfantasysports's topic in FFToday Board

You know when this league first started back in the late eighties, it was just a total points league, simply didn't know much else. I do enjoy that the leagues voted for both head to head and total points. I enjoy both, but I really do think head to head is just plain luck, and I do agree their is so much luck in ff, total points I think is a little less about luck then head to head. and it's shown in this league when owners have money that can still gain even after the 13 weeks of head to head is done and the playoffs begin, many of those other owners that don't make the playoffs and even those that lose in the playoffs still have money to chase and that keeps them more involved. Thanks I appreciate chatting with you. Hope it's understood I'm not trying to prove anyone wrong just my own opinion.