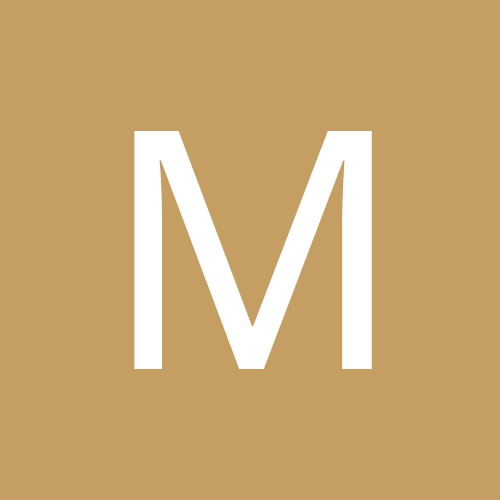 Content Count

170

Joined

Last visited
Community Reputation
6
Neutral
Recent Profile Visitors
The recent visitors block is disabled and is not being shown to other users.
I'd pass on Barkley for Henry, CMC, Cook, Kamara, Zeke, Adams & Hill. About 8 is where I'd start considering him if it doesn't look like the injury will cause him to miss more than a game or two.

Meant more in terms of yardage, but wouldn't surprise me if he got in the 120-125 catch range assuming he stays healthy,

Personally, I like Ridley's opportunities too much to pass on him beyond about pick 15 unless someone totally unexpected drops. I get that it's a new offense and Julio is gone, but Ryan can still sling it and there's nothing sexy at all about Atlanta's ground game. They're going to be playing catch up a lot. I could see a Mike Thomas/2019 season from CR.

Traded Calvin Johnson during the 2013 season. Was worried because he had 2-3 straight weeks of a nagging injury. Don't even remember who I got, but it wasn't anywhere near what I gave up. He blew up and never looked back the weekend after I traded him.

Yeah, he won't take it. He already has a solid 7 unless someone gets hurt in camp.

I value Aiyuk as much as you described. Ekeler & Ridley are the only guys on my roster I have higher. I've even got him above Lamar or Jacobs. He's not going anywhere unless I get a trade offer I can't refuse.

I like Williams a lot, but I'm leery of rookie RB's who don't have a clear path to #1 after drafting Akers early last year in a re-draft league. If it was a keeper league I'd be sitting pretty, but in re-draft I was basically out of the playoff race by the time he started producing. With this being a keeper, maybe the risk is worth it for Williams, but don't love him at #5 overall.

A couple of things specific to our league makes me think Pitts will be there at 5. One owner has both Josh A. & Kyler M. at QB, and can't see him keeping both. The guy drafting at #3 will need a QB. The guy drafting at #4 already has Kittle.

Assume you're looking for more than just the top 5 guys on everyone's board. QB-Burrow, assuming he's healthy. Plenty of weapons…think he could be a top 5 QB. RB-Zeke. He's my #3 overall after Henry & CMC, and have seen him going 6-7. That's a steal IMO. RB-J. Williams. Targeting him in the middle rounds, well after Harris & Etienne. Broncos really like him…think he'll pass Gordon pretty early. WR-Aiyuk. Had him last year, and he's pretty close to off limits for trades in my keeper league. A big fan. TE-Pitts. Not your typical rookie TE, Falcons have no reliable #2 WR, no difference maker at RB, and they'll have to throw to catch up a lot.

Weeks 1-3 probably Robinson. Week 4 and beyond, Etienne.

That's the direction I'm leaning, even though his ADP is well below Andrews. I've tried packaging Robinson with both Claypool and Andrews to get a higher-end RB, but no takers yet. J. Williams is only rookie RB I'd consider at #5 (assuming Harris & Etienne are gone), but that's a little bit of a reach when I know either Pitts or D. Smith will be there.

12 team PPR league where we keep 7. Locked in to keeping Ekeler, Ridley, Jacobs, Aiyuk, Beckham and probably Lamar J. For the last spot considering Andrews, Claypool, or James Robinson. Also have the #5 pick in the draft so assuming Harris, Chase & Etienne are gone, probably Pitts or D. Smith. Andrews has the highest ADP, and TE's are scarce, but really like Pitts. On the other hand Claypool's not a bad WR4/FLX option, but keeping Robinson means I'm probably done at RB unless I take a rookie flyer later in the draft.

I wouldn't select either at 1, but would probably take McCaffery at 3. Wouldn't take Barkley before 5 or 6.

So on the Atlanta side, a bump for Pitts?