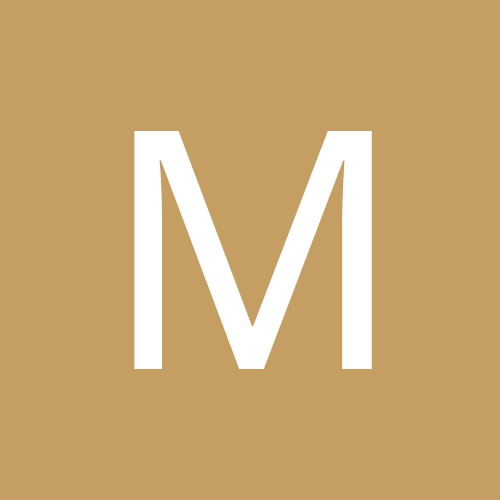 Content Count

428

Joined

Last visited
Community Reputation
36
Excellent
Recent Profile Visitors
The recent visitors block is disabled and is not being shown to other users.
I picked up McKinnon. Pacheco is a decent receiver out of the backfield. I've went with CEH as a primary RB before, and it hasn't been very productive.

Guy I'm playing in one of my $ leagues picked up H. Henry off the waiver wire about 2 hours before kickoff to cover McBride's bye. Didn't do any damage in the 2nd half, but of course HH has his best game of the season before halftime.

Curious how Achane will finish the season. He's such a big play threat he could get some 1st round attention if he closes strong.

As bad as his stat line looked, a couple of those INT's either bounced off of the receiver, or were at least catchable. Then on the long throw to Addison that went out of bounds, it wasn't a great throw, but Addison has to do a better job of knowing where he/his feet are. I wouldn't write him off yet, but last night was a little concerning for the home stretch.

Probably. I just hate the unpredictability of D/ST deciding games. A shootout and you can end up losing points.

2/4 of my $ leagues are already decided. In the other 2, need Fields & Kmet (combined) to outscore Mattison by more than 6. In the other league, need Mattison & Vikings D/ST to outscore Bears D/ST.

Think I'm going to roll the dice with Rice in one of my flex spots this week.

Feel like Foreman is only worth a gamble if you think he might get a touch or two inside the 5. But Fields is back too. Herbert is probably worth playing. Achane is a no brainer.

I feel confident Kincaid's role has now been established and won't change much. He looks the part. Going into 2024 I expect him to be right there with Hockenson, Andrews & LaPorta as the "next best" after Kelce.

I'm in a similar situation with Tua on bye, but Heineke is the best WW option, so I'm going with Murray and hope for some production. At least my opponent has a much rougher bye week than I do.

Also got a notification that Chase Young is going to the 49'ers for a 3rd. Washington really cleaning house.

It's kinda funny actually. Her husband is in the league and hardcore. Spends hours each week on his teams, is the first person to put in a waiver claim for the backup when a key starter gets hurt, at draft time can tell you just about everyone's ADP without looking. Only reason she played is because we needed a 14th for an even number…she barely watches…so now everyone gives him crap about needing to check with her first before he makes a move since she's 7-0 and leading the league in scoring by 200 points.

Obviously skill is needed to be consistently good in FFB, but in one of my free leagues (a casual friend league) a girl we know drafted Tyreek in the first, then Tua, Mostert & Achane in the middle/late rounds because she likes the Dolphin colors. It's not always skill

Find a Time Machine, go back in time about 8 weeks, and draft Tyreek Hill. I'm in 5 leagues…3 pay, 2 free. The #1 team in all 5 has Tyreek Hill on their roster. 3 of the 5 are undefeated.

Yeah, figured he'd only be available by trade in most leagues, but after last night probably not available cheap.