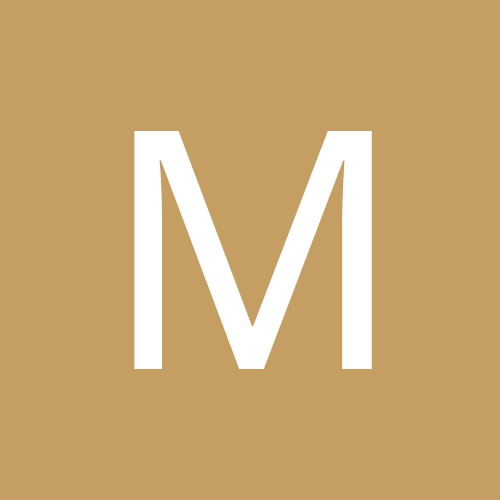 Content Count

112

Joined

Last visited
Community Reputation
6
Neutral
Recent Profile Visitors
The recent visitors block is disabled and is not being shown to other users.
Because of byes and injuries, was desperate enough to play Burkhead & Harry in 2 flex spots in one league. Yeah, that worked out well.

I hope this doesn't turn into a situation where the Chargers list him as "Q" or "D" from Tuesday morning until sometime Friday for the next few weeks. Just put him on IR. Hard enough to manage rosters around COVID.

Rolling with him in my 14 team league, but not because I really want to. Loaded up on WR's and drafted Akers as my RB2. Picked up Brown off waivers this week, but not convinced Sunday was a preview of the season. Feel safer playing Montgomery this week.

Bruh you almost gave me a heart attack. I thought he had done something to his Achilles.

He drove me crazy last year. Was on my do not draft list.

Between the 20's, I'd put Kamara up there with CMC & Barkley for PPR. I believe the drop off is how Payton uses him (or doesn't) in the red zone. Murray can be a TD vulture, and Payton also has a man-crush on Taysom Hill near the goal line. Has hurt Brees some the last couple of years as well.

Unless someone drops way below their ADP, Thomas is the only Saint on my draft list next year. Everyone else is too much of a crap shoot.

For most, this is league semifinals, so a big Monday night. Between my 2 money leagues, I need Kamara to have a big game. Doesn't need to be his best game ever, but big. Like 150 yards of total offense and 2 TD's. Also need Thomas to have a big game in PPR, but Brees to not have a big game throwing to other guys, because I'm down 8 going into the game, with Thomas, but playing Brees. Don't love my chances in either league, but it's possible in both. Oh, and got the news this morning that T.Y. likely plays tonight...couldn't risk it, so played Fitzgerald instead in that flex spot. That could cost me if it's close.

He's a high ceiling, low floor guy that I've played most weeks as my WR3. Thomas & Godwin are my 1 & 2, so I'm willing to roll the dice on his occasional big game.

Picked him up to fill Freeman's starting spot, and pretty happy with the outcome.

With him being on Monday night, I'll probably just sit him, and hope OJ Howard gets me a few points. In the league I have Kittle I don't "think" I'll need him because I'm playing a pretty bad team this week.

DK Metcalf's 4th quarter and OT. Had an easy win before he went off, now need an OK game from Saquon tomorrow night. Still probably win, but it was looking like a lock before Metcalf did his damage.

Not even halfway through the season, and I've already had these guys miss at least 1 game with injury. Not all have been on my roster the whole season...some got hurt after I traded for them. Big Ben, Cam, Saquon, Kerryon, Kamara, Cooks, Tyrell Williams...and yep, now Hilton. And Reed has filled one of my IR spots all year, and I'd be surprised if he comes back. When Kittle went down last night, I figured I'd lost him too. He & Jacobs are my only guys who haven't missed time. Somewhere I'm still 6-2, but gotta wonder who's next. I've never had a year like this one.

Yeah, scoring 20+ years ago was a lot more basic. No PPR, and we gave a 3 point bonus if the RB/WR/TE went over 100 yards. The QB over 300. Otherwise it was just points for TD's. On a bad week, your kicker could be your high scorer.

1997, Barry Sanders. #3 pick after Terrell Davis & Brett Favre.