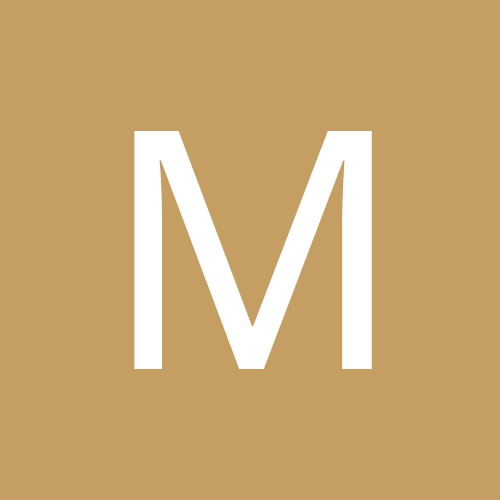 Content Count

313

Joined

Last visited
Community Reputation
16
Good
Recent Profile Visitors
The recent visitors block is disabled and is not being shown to other users.
In that league my other keepers are Kamara, Gibson, Jacobs, McLaurin, Hollywood Brown & Mooney. My team is good, but there are at least 2, maybe 3 teams that are better. That was part of my thought in swapping Renfrow for Davis…Renfrow wasn't going to push me even with those other teams, but Davis's upside is high enough that he could if he blows up.

We keep 7 from the previous year, and start 2 RB's, 2 WR's & 3 FLX. Davis will be my 3rd FLX starter, so essentially a 7th round pick in redraft. 12 team league.

This is ultimately why I did the deal. I don't see any way Renfrow repeats his 2021, but Davis likely will do better. I just feel like his ceiling is way higher.

In one of my keeper leagues, traded Renfrow for G. Davis. Full PPR, with bonus points for 40+ yard TD's. Most of the mocks I've seen have Renfrow going earlier, but figured it was worth a shot after how Davis finished last year. Better QB in Buffalo, #2 option versus #3, better RB in Las Vegas. I figured Renfrow was the safer/more consistent option, but he's not a league winner come playoff time. Davis does anything close to what he did against KC, and he could. Would you have done the deal?

makindollaz replied to The Football Guru's topic in FFToday Board

This offense could be elite with a good QB.

makindollaz replied to The Football Guru's topic in FFToday Board

Don't hate the pick as a Washington fan, but would have rather stayed at 11 and gotten Hamilton.

I never liked Brown as a #1 WR, but as a #2 opposite Hopkins, with his college QB, in a pass-friendly system…I like it. I wouldn't be upset with Brown as my WR2 if I got a good RB in the 1st.

who will they be? In a keeper league I'm in where we keep 10, Amari Rodgers is out on the wire. Worth a potential pick up? Not a huge fan of Lazard. Cobb is past his prime. With Adams & MVS gone, Aaron has to throw to someone.

Jags have now overspent on 3 receiving targets, and I'm not sure they've put Lawrence in a much better situation.

Seattle would seem to make the most sense with the picks they just added from Denver.

Interesting. Wilson still might be worth a keep if he leaves Dallas but ends up as the #2 in a good offense.

As a Skins/Commanders fan, I'm on the fence. 27 TD's & 7 INT's isn't trash. Feel like the Colts don't make this move if he hadn't choked the Jags game/playoff spot away.

For Washington we need a QB who is good enough to win the division and still be the QB 3 years from now. And at this point I don't care if they give up the whole 2022 draft to get him.

Had an empty roster spot in one of my keeper leagues, so picked up Cedric Wilson off waivers. Had a couple of productive games late in the season.

My best value pick was probably Randy Moss his rookie year. Seem to remember getting him in the 8th or 9th. The "experts" figured it would take a year or two coming from a 1-AA and he would be the #3 in MN at least a year after Cris Carter & Jake Reed. Didn't take long for Carter to end up #2 and Reed to become a FF afterthought.