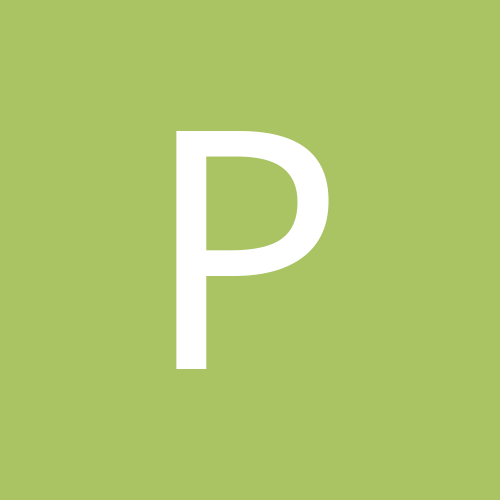 Content Count

477

Joined

Last visited
Everything posted by pipeman
I pondered this last year when it happened, and I know it's going to happen again this year... Even though 8 of 12 teams are out in our redraft league, ESPN allows for these teams to still put in for waiver claims. The site lists them as "playing" an opponent, but the results of these matchups mean nothing. Because the claim list is worst to first, this allows for any of these owners to block the remaining four playoff teams from the couple of waiver gems that typically surface this time of year. I 100% guarantee that, come tomorrow morning, at least one of these teams will have made a roster move. When it happened last year, the owner who did it told me that he was purposely screwing with the playoff teams. He said he was "playing 'til the final whistle", and was unapologetic for his actions. I contacted ESPN prior to setting the league rules for this year, and was told that there is no way to "freeze" the non-playoff teams out of managing their teams past week 15. Personally, I see no reason why ESPN even allows for this to happen. Opinions?

ESPN's trade deadline was Wednesday at noon. Our league is set up to allow for trades to be voted on by the owners, with a 48 hour voting window. All trades are processed after the window if the league hasn't voted it down by over 1/2 majority. I sent out a notice on Tuesday that the deadline was approaching, and that afterwards, no trades or VOTES, per ESPN, are allowed. A trade was accepted at 10AM Wednesday. Team A, who is technically out of playoff contention but has major RB problems, sends their #4 WR Marquise Brown to Team B for his #3 RB D'Onta Foreman. Team B is in the playoff hunt, and is hurting at WR. On the surface, the trade helps both teams. No evidence of collusion, even though Team A isn't in the mix anymore. The two hours pass between the notification of the trade and the deadline. Three votes are cast, all to allow the trade. ESPN shuts down all trade operations, and the trade is set to be processed at 10am Friday. Now, one owner has approached me, and has suggested that they are not cool with the trade, and that I should use my LM power to allow for the trade voting window to be extended, given the timing of the trade. I said no, but am now wondering if this qualifies an an exception to the rules. Wondering if any of you would treat this differently?

Appreciate everyone's input. As I stated from the beginning, my intent with the post was to see if anyone would have treated this differently. I upheld the trade. I think the biggest issue is that the website shuts down its own process at the deadline. Had the trade been much more lopsided, and closer to the deadline, the moral dilemma would have been greater.

I've come to see that league vote probably isn't the way to go. We do allow for a trade to get "pushed" through before the 48 hour window. If the owner can get 7 of the 12 to vote yes, I will process the trade. But it rarely happens, because if guys see that a competitor is getting help, they just won't vote at all. I was in a keeper league for about 15 years where all trades were approved by the LM unless he could prove collusion. You could keep two player per year, with a three year keeper max. The problem was we also allowed for the trading of future draft picks. Although it wasn't technically collusion, you'd have trades of LT2, Moss, and a 15th rounder for the other guys 1st, 2nd. and 3rd the following year. Both owners greatly benefited, but it became a league of three or four super teams every year.

The Lions' beat guys are gushing over how he looks. https://theathletic.com/3956985/2022/12/02/jameson-williams-lions-alabama-wide-receiver/

Smart move to change the venue. Buffalo doesn't need to be dealing with an additional 50,000 people downtown. I plan on being down there to party with the Bills/Browns fans on Sunday.

Gus v Panthers Pacheco @ Chargers Mitchell @ Cards Who's your PPR start?

Yes, I've been lucky to have hit on a couple speculative waiver claims. Gus was my first choice as well, pending the late week reports. If I can avoid any more injuries, this is the last week of my bye issues. On a different note, I'd be curious as to what offers you guys might dangle for a more reliable WR2, based on my current roster. PPR QB/2RB/2WR/TE/Flex QB- Hurts, Carr RB- Henry, Chubb, Mitchell, Pacheco, Edwards, Mattison, Hilliard WR- Hill, Sutton, Davis TE- Everett, Dulcich

Wish I could have rounds 4 and 5 as do-overs. Courtland Sutton and Eli Mitchell were major whiffs.

I've been offered Russell Wilson and Pollard for Derek Carr and Pacheco. I know, on the surface, that it seems like a no-brainer, especially since Carr is my backup starter with Hurts on bye. The reason I hesitate- Wilson may not even play, which would mean I'd have to drop Mattison to pick up a crap QB for this week. Since there's no chance of getting Mattison back once he clears waivers, the trade would possibly end up being Wilson/Pollard for Carr/Pacheco/Mattison. Any thoughts? PPR redraft Hurts/Carr, Henry/Chubb/Mitchell/Hilliard/Mattison/Pacheco, Hill/Sutton/G. Davis/Renfrow/Gallup, Everett/Dulcich

Ouch. Hate counting on him.

I'm up 13 with Sutton and Everett going against Russ. Hoping all TD's go Cortland's way...

Mine is Gabe Davis. Thought I pulled one over on the rest of the stiffs in my PPR money league when I drafted him at 6.7. I know the weather, ankle injury, and game plan has limited the production, but week 5 has the supposedly healthy receiver up against Pittsburgh's B-team secondary. Buffalo only having two other healthy receivers screams a must-start, so I'm giving him one last chance in my flex this week, over the likes of Gallup, Renfrow, McKissic and McKenzie.

He seems like a legit lottery ticket when he gets his chance. He's on our waivers, but I need to drop a guy to pull it off. Who would you drop? 12 team PPR QB/2RB/2WR/TE/Flex Starters- Hurts/Henry/Chubb/Hill/Sutton/Everett/Gabe Bench- Carr/McKissic/Hilliard/Mattison/Gallup/Renfrow/McKenzie (Mitchell IR)

I don't think the Lions need to worry about others teams' interest in Aaron Glenn anymore...

Both will have above projected games, but I'd play Reynolds.

Reynolds. The Lions offense will suffer with so many injuries, but Goff still has one of the best O-lines, and allow Reynolds and Cephus to both have big games.

Robinson and Williams. Falcons would be wise to limit Patterson's carries today.

Guy I'm playing still has Kamara in his lineup. Hope he's sleeping in today...

Thanks to Chubb and Ty Hill, I need my combo of Henry, Hurts, Moss (for Gabe), and Minny K to not let Tannehill and JJ to outscore them by 96 points.

Jeremy Fowler is reporting from sources that Davis is out. Moss makes more sense to me than deciding between McKenzie or Crowder. He had a good rapport with Allen last week, and the workload could increase tonight.

I picked up Moss on the WW in case of emergency. He should see an uptick in receptions if Gabe doesn't go.