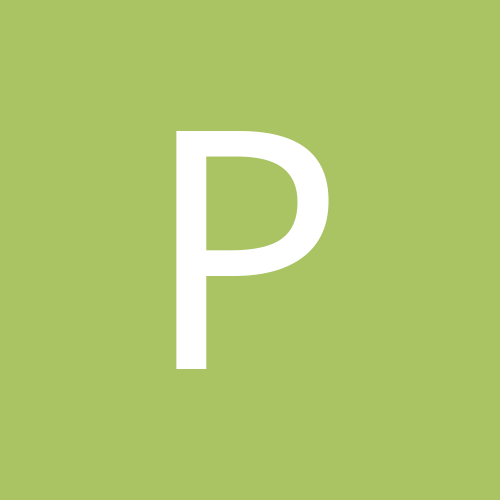 Content Count

436

Joined

Last visited
Everything posted by pipeman
12 team PPR, $300 + $5 per transaction I'm up 32 with Lutz vs. Brees and Kamara tonight. Watson EE, Singletary, Mostert, Montgomery, Pollard, Mattison Julio, Diggs, Tate, Kirk Andrews, Hollister, and my MVP from yesterday- Higbee

I think you're correct regarding Murray. Kirk is top 10 in average amount of targets, but in the Cards' games I have seen this year, it's not a question of his receivers getting seperation. He just flat out tanks alot of the passes that most of the elite veterans don't miss.

I'm with you, brother. Started Kirk on a whim (roll of dice) last week, and he helped with the victory. Now I'm left with deciding to bench one of my terrible match-ups (Diggs and Singletary) to what is probably a safe 6/80/0 line with Kirk. Already benched Andrews in favor of what I believed to be a higher ceiling with Higbee...

Add me to the list of the Higbee for Andrews Club. Hated to do it, but my spidey senses were telling me that his workload will be limited. Cowboys LB issues, and the new-found emphisis for LAR to involve Higbee has got me feeling pretty good about the decision. We'll see...

Looks like Dallas may be without two of their starting LB's, and Everett was a non-participant today. Higbee is bordering on must-start. I'm seriously considering him over Andrews this week.

Singletary, Mostert, Diggs

Thank you for the 2, Lady Luck...

Every year, you find a way to crush my spirits. You lead me to believe I'll be rewarded for tying up my biggest rivals cuff, then feed me a taste by showing Cook crying for his mother in front of a national TV audience. You send my confidence soaring, than crush me by miraculously healing his near-death injury overnight. Now I am, once again, left with the agony of deciding which one of my other candidates to fill the roll of flex underachiever. I've put up with your crap all year, and I'm done. I'm leaving my fantasy league fate in the hands of who's really in charge... Ms. Lady Luck. My flex option in todays 1st round playoff game will decided at 12:55PM with the roll of the dice, with the order based on alphabetical order. 1- Hollister 2- Kirk 3- Mattison 4- Penny 5- Tate 6- Re-roll (Montgomery already played) F*** you, Jobu. I'll do it myself!

OK guys, I've got pretty crappy match-ups across the board, and I'm up against a guy starting Fornette, Bell and Henry against me. Projected to lose by 25. I need help... Full PPR. Starting Watson, EE, Julio, Diggs and Andrews. Need a RB2 and Flex from the following- Singletary- difficult match-up v. Ravens. Good for a few PPR points, but not seeing any goalline carries Montgomery- home v. Cowboys. His ceiling is a bit capped by Cohen Mattison- obvious start if Cook sits @ Detroit, but do you risk playing him if it's a split? Kirk- home v. Pittsburg. The looks will be there, but that's what I thought last week... Tate- questionable @ Philly on MNF. Don't think I could risk it. Penny- @ Rams- He's getting a bigger share, but better than the other 3 RB's? Hollister- @ Rams. Listed only because I've got a gut that he has a big game, but can't bench Andrews

I'm starting him over Penny.

If I owned both Vike RB's, and my intent was to start Cook as long as he gets the green light Sunday, then I would definately start Mattison in my flex. That position is going to score big points. Believe me as a Lions homer.

OJ Howard. Just kidding. Although I've never seen anyone added/dropped more in one year in my 20 years of FF. Five different owners this year!

Agreed. Didn't think any of the "um"/pause was anything out of the ordinary. His brother was definately a better interview... and QB.

No way you picked Fuller and Watson in the first two rounds...

The guy was crying like a schoolgirl when he got nailed. I'm no DC, but I get the sneaking suspicion that Detroits' D is going to focus on that shoulder. No way he gets over half the carries/targets in this game. Rudolph, Diggs, and Co. are going to get out to an early lead, and the Vikes D is going to punish the Lions XFL QB.

Curious as to what defense you think I could have to make up the deficit? I benched SF for the Texans...

Can you imagine how the Minny faithful will react if Dalvin further injures himself against the lowly Lions? My guess is that they'll say he's good to go come game time, but only use him if needed. The drop-off to Mattison isn't that dramatic.

I'd sit Cook. Even if he plays, he'll be on a pitch count. I don't see Minny needing much help vs my hapless Lions.

Looking like Eli at the helm. Dumping to Barkley all game.

I initially thought Tannehill, but I think I like Mayfield piling on the neighbors to the south.

Brissett has limited options, and Trubinsky is Trubinsky. Cousins and Winston fo sho.

I was contemplating the exact same thing last night. I'm still a little apprehensive about drop him, mostly due to his target volume. It's comfortable to have a bye week/ flex option on your bench that averages around 8 targets/game. But now that it's playoff time, he may be my expendable piece. I've been dangerously rolling with only one QB (Watson) most of the year, and I'm looking to drop either Kirk or Tate for a reliable QB2 (Fitzpatrick).