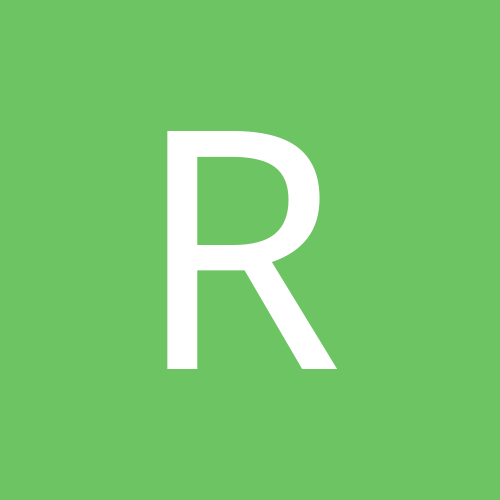 Content Count

6,412

Joined

Last visited

Days Won

3
Everything posted by Ray_T
I think Newton would retire before he'd play as a backup.

I guess it's also fair to say a balanced offense is tougher to defend overall than any one dimensional offense.

well, typically any offense that runs the ball more and does it successfully is running what I'd call a ball control offense. Instead of having a drive made up of 6 passes for 60 yards, you might have 6 runs for 30 yards, and another 3-4 passes for 30 yards. The difference is that in the ball control offense you will take significant time off the clock, thereby helping your defense to perform better later in games. (due to less time on the field)

What you would probably see in Tampa with Brady at the helm: Less yards More finished drives resulting in more TD's Less Int's More of the team making smart plays to win instead of dumb plays to lose.

I think Newton was questionable without the lisfranc. the lisfranc makes it less likely that he can play the way he has in the past. the bottom line is this: He has the same problem most running QB's have once they get to this age. he has taken too many hits, and now is injury prone. Most running QB's have this problem once they get near the age of 30. They have shorter careers due to the number of extra hits they take as a player. at his best, hes as good as anyone out there, but I have serious questions about his ability to remain healthy. The Lisfranc may also affect his throwing motion as well. If I were a GM I wouldnt consider him unless your options were poor and you had a full medical that says hes fine. in that case, I'd trade for him and the 1 year left on his contract and draft someone to sit for a year and learn from him.

well, if people give Diggs a discount because hes moving to a weaker team, you might be able to get him cheaper than you should. I guess its too early to predict how the market will react to this. but Diggs is one player who (in my opinion) now has a lower floor and higher ceiling than he had in Minny.

I think his chances of winning a superbowl there are not that bad. Tampa finished 7-9 with a QB who threw 30 interceptions. 5 of their 9 losses were by 7 points or less. I think with Brady at the helm, they win 4 of those 5 close games and finish 11-5. Just sayin......

these are his potential issues. Lisfranc is actually a pretty bad injury for a football player

problem is... nearly every top WR is a bit of a Diva to some extent.

There is no doubt in my mind, if DJ does not produce, this trade will get the GM fired. My belief is that they will give DJ every opportunity to prove he was worth the steep price they paid for him

I dont think it will be a problem because Diggs will be the top Dog in that offense. In Minny, he was the #2 or #3 option for much of the year, and felt he should be the #1. In his new home, there will be no question of where he stands. That being said, we dont know for sure if his stats will be better (or not) its a bit of a crapshoot. Josh Allen threw 3000 yards with a completion percentage of just under 59%. 2:1 Td/Int ratio. the stats seem fairly pedestrian, but he also ran for 500 yards. if you look at the talent at WR in Buffalo, its not that deep. (john Brown and Cole Beasley are the top two WR's) I'd hope that adding a weapon such as Diggs will aid his development as a player. I have to think Diggs is an upgrade on the current #1 John Brown. John Brown got 1000 yards receiving with Josh Allen tossing him the ball! John Freakin Brown! 1000 yards! to that end, its not hard to project Diggs to get 1200 yards receiving one more time. The big question for me (as is always the case with Diggs) is can he stay healthy the full year? it seems as though he misses games every single year and has a few unproductive games while playing injured, and that's the biggest concern with Diggs. Hes a very good talent. pretty close to elite when healthy.

for me its not a matter of 'better shot to win' I just dont think San Fran is shopping. of the realistic landing spots, I think Tampa gives him the best chance to continue to play at a high level. it is a team on the rise, and the addition of Brady immediately makes Them a contender. (even if its only for a year or two)

I think the Bucs would be a place he might be able to make work. Very good O line two very good WR's and a solid TE who has upside also, good coaching there. This is likely the best realistic option for him. Not saying San Fran isnt a good option, but when the team has a young, good but not great player at QB who seems to be still improving. I think if San Fran signs him, Garopollo will need to be traded away. I dont think he'd want to sit around being Brady's understudy. Hes been there and done that.

really his only terrible year was a year where he was injured for much of it. for the most part, he has been a slightly above average QB his whole career. sure hes likely getting overpaid a bit, but nearly all QB's who start are getting overpaid these days.

true. but in this case, the franchise tag option is better than throwing out a ton of cash on a 5 year deal with 2-3 of those years guaranteed. This way, the fans stay happy, and they have hedged their bets for an extra 3-4 million dollars. if he (or the team) sucks next year, I suspect they will dump him like yesterdays garbage at year end.

that and the possibility Hopkins wanted out. if he did want out, that would have added a sense of urgency to the deal

I was pretty sure DJ was being shopped. it was clear they didnt want him come the second half of the year. the only explanation I can think of is that the Houston GM/coach loved him and if there was another offer on the table, maybe they stepped up with their absolute best offer. Keep in mind 2 years (even 1 year) ago this wouldnt have seemed to be a terrible deal.

problem is... at 5M someone would likely outbid them because I dont think he signs for 5 M without going to free agency. 5-7 M is what hes likely worth, but there are always teams who will overpay to get a piece they need. in this case I still think the franchise makes sense. IF they dont sign him to a long term deal he will be gone by end of this season.

for some reason I thought it was week 8. Guess I didnt pay enough attention

I guess the question is.... could they have gotten more for Hopkins? maybe its a case where hopkins wanted out, so they needed to act quickly. hard to say

David Johnson is a waste on a team that isnt competitive and has a poor O line. I was pretty sure he'd move somewhere. but I was a bit surprised about this. Hopkins fits the AZ offense far better. and it is a good year to draft WR I hear, so the replacement will come quick enough.

valid point. I drafted him in my 2 QB league with the thought that he would have Mariotas job by week 6. I was wrong in the sense that it happened a bit later than I had predicted, but I was right in the sense that he was most definitely the better QB.

That would actually be the best reason to tag him. you get one more year while he is in his prime. They will probably run the hell out of him and then discard at end of season.

well, the last couple drafts have had a lot of franchise defenders and not so many top notch offensive players. The pendulum is finally swinging the other way. it is a very good year to have rookie draft picks in any leagues that allow it. there are a lot of second tier prospects who are looking good too.