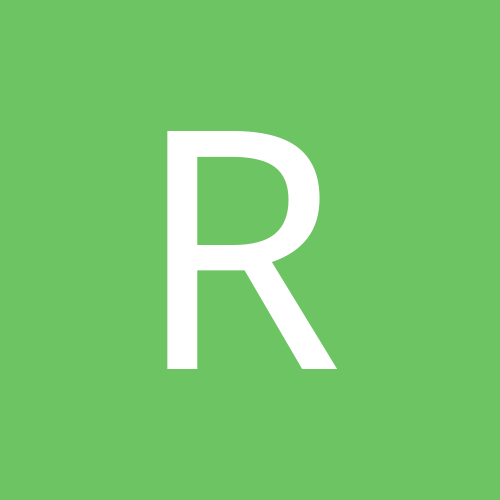 Content Count

5,849

Joined

Last visited

Days Won

3
Community Reputation
228
Excellent
Profile Information
Gender
Location
Interests

Suggestions 13.
Thou shalt be amused rather than angered by the words and deeds of idiots; for i am thy noodly lord and I have created idiots solely for entertainment purposes, mine first and thine likewise. -The Pastafarian Bible-Church of the Flying Spaghetti Monster.
its hard to say. Maybe its a case where teams could never contain him on the short routes, so why push him to do more when you dont have to?

I'd agree. The player needs some development still, but I'd say he landed in the right place. Seattle loves to trade down and pick players with potential who they feel they can develop. I wouldnt be surprised if they have him running a decent route tree by midseason and have special plays developed just for him and his skillset ready for opening week.

The problem with Brady is definitely his age. in my experience its better to cut bait on a player like that one year early rather than one year too late. I'd shop him around. That being said, you didnt say how many players you guys keep in your league. That will play a role in the price people pay for Brady. If only keeping one or two, you may have a hard time moving him, even to a Brady lover/pats fan. If keeping 3 its hit or miss. if keeping 4 or more, you should find a market for him its just a question of what people are willing to pay. That being said, it also depends on what your keepers actually are. In some cases you are better off hanging onto Brady until the season starts. if he puts up a big game or two early, people will forget about his age and trade for his value Today. The first 2 games are Pittsburgh and Miami. While Pittsburgh is traditionally a tougher opponent, they are missing Antonio Brown so will have a big hole to fill. They might be a decent matchup. Miami(week2) has been a train wreck of late. If you keep him, I'd plan to shop him after the Miami game. only downside of this strategy is you will NEED to pickup another QB in the draft. Possibly earlier than you wanted to initially. and its not a guarantee the strategy will work.

I dont think there are too many cities that like football more than they do in Dallas. He could take less in Dallas and still make more than other locations because of the endorsement revenue. I hope hes not stupid enough to hold out and force a trade. But hes done some pretty dumb things so far, maybe this will just be added to the list.

I'm not worried about juju. if you look back at the pittsburgh receivers, the vast majority of the WR's playing during the years Rothlisberger was the starter had their best statistical years while playing in pittsburgh. Santonio Holmes Plaxico burress Mike wallace Martavious bryant. all 4 had better stats overall while in Pittsburgh than they did on other teams. some had a good season here or there, but most performed far better with Rothlisberger at the helm. To me this is a statement on how good a QB he is. This also would suggest what I think is going to happen to Antonio Browns stats now that he has left the Steelers. the only WR to buck the trend was Emanuel Sanders who performed better playing with Manning in Denver than he did in Pittsburgh. I do think Juju will do well, and I also think another WR will emerge and perform well as the #2. I'm calling it now.

yeah, only a couple really worth taking a flyer on in the draft. the rest are likely free agent pickups if they show early in the season.

a lot of people (myself included) are of the mind you dont just give a job to someone, you make them earn it. Martin is at least good enough to do that. After all, if he cannot beat him out for the starting job, I'd question if hes truly a starter to begin with.

so its looking like a he said, she said thing?

yep time to get on the Jacobs train. All aboard!

Yeah, not a fantasy friendlly landing site

for the record, the reason they dumped hunt was not because of what happened. Apparently it was because they questioned him about it and he lied to the team. the reality is, it was probably because of both.

This has ALWAYS been the case in New England. Belichek loves doing RB by committee with each person having a special job that they do. For this reason I've never wanted to draft a Pats RB as a starter. They are fine as backups, but as starters, there is more risk than normal because of the teams tendency to split up the workload.

I think the Seahawks did well selecting this guy when they did. I truly did not think he would be on the board this late in the draft, but there he was. Given the Baldwin situation, I think it is prudent to get some more talent into the pipeline. Good pick.

honestly, I dont mind auto review on turnovers and scoring plays. those are the plays most likely to make a difference. its the other stuff I feel is unnecessary.

and it's not like it was a huge reach. most reports had him as a pick later in round 1 or early in round 2. As this also fills a team need I dont see a problem with the pick. I also question whether he would have been available for their next selection, so the bottom line is: if you want him, you have to step up and take what you need.