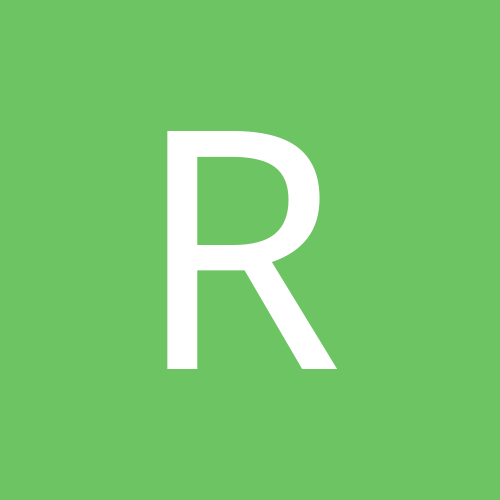 Content Count

5,821

Joined

Last visited

Days Won

3
Community Reputation
227
Excellent
he will have the best lawyers money can buy. He will probably get the evidence tossed and if the hearing isnt tossed as well, I'd be very surprised. Usually if you are willing to spend enough money you can make any legal problem go away even if it is on a technicality. the downside is his name will be dragged through the mud a bit, but he'll do what he can to stop that from happening as well.

sometimes personnel decisions are based on things other than football. This team will be in a new city with a new stadium and they need some star power to fill the seats. I suspect this has less to do with the football itself and more to do with filling those seats. certainly Brown (even with his deva attitude) will likely make the team better. no doubt about that it usually takes a player like that a couple of years to wear out his welcome, so I figure the next 2 years will likely be uneventful on the Brown front now that he is on a new team. Either way, they have traded away a lot of star power. they need to bring some in to show their fans they are not just doing a fire sale and a rebuild. This transaction will (at least temporarily) create the impression that they may be able to win now. (emphasis on the word may) The reality is that all those draft picks may take some time to become impact players. I think there will be at least one rough year ahead before things turn around

I agree, Atlanta could be a nice place for him. Especially with the departure of Tevin Coleman.

do the rules allow for the commish to be executed football style? If so, that is your best option here.

based on how the scouting reports read, I'd be inclined to say Metcalf is likely a low end first rounder or high end second rounder. (most likely the latter) but I have found that players with a high ceiling like him tend to be drafted sooner than they should be. so based on that rationale, he will probably go in the middle of round 1.

I think it depends on your rules. Keeper league? or redraft? in a keeper league where you keep at least 2 or 3, there is usually incentive enough not to trade away your top players for next to nothing because you screw over your team in future years. at that point If a player trades away a player for a top draft pick, it is not tanking. it is simply trading away present value to get future value (which is acceptable) These types of league dont need the level of policing as a redraft league would. in a redraft, the incentives to a team are different. you dont get anything for winning at end of year. so unless you have cash payouts for wins in the last 3-4 weeks, its tough to keep some teams motovated when they are sitting in the cellar.

Thanks Sderk. nice read. It more or less reinforces the Deva label attached to AB.

The more I see of AB in social media the less I like the guy.

that's assuming the Texans are smart enough to realize a player like him would help the team.

I dont know, I think if a team is wanting to move up and they dont want to grab Kyler Murray. This is a good place to trade up to. Kyler is not at the top of a few boards because of his height deficiency. I dont want to speculate, but I'd guess 1/3 to 1/2 of the teams have a different QB at the top of their board. Assuming you dont want to trade up to #1, this is the place you land.

New England would likely be where his value would be the greatest. However, I think the odds of him playing there are not great.

I agree. it is hard. All I'm saying is that I feel the role he plays on his new team (wherever that may be) will likely be the same role hes played the last year or two. This will limit his value in all formats. he will likely still be draftable in all PPR formats but I'd be surprised if hes anything other than a bye week filler in standard formats.

you are right. he was underused relative to the talent he has. but there is a very good reason for this. He has had concussion problems of the more serious variety. For this reason I suspect he will always be underutilized and wont ever play much more than the role he currently plays. Hes able to do more. I agree, but given the nature of the concussion issues, it seems prudent to keep him in the role he currently plays (as a pass catching back who generally does not run between the tackles) I suspect his role wherever he lands will be no different than the role he plays now. There is a good chance if they try to expand his role, he will find himself with another concussion. I dont wanna be negative, I like the guy. But his medical situation makes it tough to increase his usage beyond what it is now. one more concussion could well end his career.

I'd agree. I dont know that it will happen, but I agree.