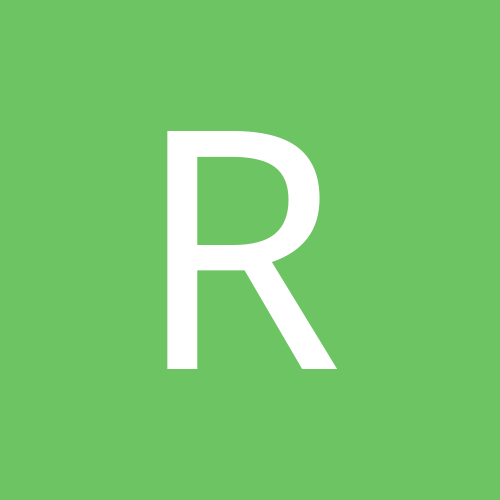 Content Count

7,171

Joined

Last visited

Days Won

3
Community Reputation
294
Excellent
Profile Information
Gender
Location
Interests

Suggestions 13.
Thou shalt be amused rather than angered by the words and deeds of idiots; for i am thy noodly lord and I have created idiots solely for entertainment purposes, mine first and thine likewise. -The Pastafarian Bible-Church of the Flying Spaghetti Monster.
this might be why Murray is so valuable. does he run the ball as often as he does if the line breaks down? think about it. its the rush yards that make this guy so valuable as a fantasy QB. Take them away hes still good, but not top 5 good. and yes, his running ability covers up a lot of flaws in that line. Some teams at times choose to contain him in the pocket rather than try to sack him. So despite the bad line play the numbers could be a whole lot worse.

funny, I was thinking the exact same thing. I'd be surprised if it wasnt related.

yes, the defense was bad too. I also think not being able to effectively run the ball with the lead at the end of the game hurt them too. Sequon has shown flashes, but hes still not himself yet. this was to be expected to be sure. Sequon clearly needs another game or two before he will be himself again.

well, the TD drop and the bad penalty on the other TD really sunk the Gmen. two TD's turned to FG's and then the bad penalty that gave the WFT kicker a mulligan on the missed FG and the chance to make a shorter kick. just a terrible day all around for the team as a whole.

wow I posted to see if I could get Axe Elf all riled up and I riled up a few of you. sorry. I did start him and it wasnt a great call, but the guy i wanted to start was questionable for Sunday and I didnt wanna get stuck, so Golladay got the go. not a great game, but I'm sure better days are coming. Sequon is starting to look better. Jones actually made some nice plays. if New York can stop getting in their own way and taking bad penalties and not drop catchable balls, this offense might have a chance to be good.

yeah at this point it is looking like Golladay wasnt a great choice

this is the right answer. from what I saw late last year from this kid I'm actually surprised the team brought in a QB to take over as the starter. He looked legit. that being said.... it is Washington

that would be another reason to continue to sit him on my bench.

has anyone heard news? at Questionable, I'm tempted to sit him and play one of the WR's i have playing tonight. obviously if I wait and he gets ruled out, I have one less option on Sunday compared to Today

Speaking of which.... what is the deal with Mack. he got no love in the last game at all. is he still hurt? or is the team planning to trade him? right now hes looking like he will have more value if someone trades for him.

I think its the Cigar. its all about image.

I dont disagree. I have him in a keeper league of mine. so dumping him isnt really an option. but I planned for this possibility. I drafted my third RB ahead of where some teams were drafting their second just so I wouldnt get caught if the recovery takes longer than expected. I figured Barkley would likely be subpar in the first half of the season, and would put up respectable numbers in the second half. if Barkley put up numbers sooner than that..... I'd consider it a bonus. Thats how I approached the situation. Barkley hasnt left my bench yet this year and probably wont until he shows signs of life.

agree. but often times that is the difference between a starter and a backup. A starter is consistently good and plays well nearly all the time. a backup is sometimes good, sometimes not. as he gets more experience I think there is a chance the kid will eventually be a starter (here or elsewhere) we shall see. I just dont see him taking a lot of work away from Ekeler. but I could see him playing situationally and being good for some spot starts if the matchup is right. what I dont know is if hes there yet.

I was a bit surprised to see Tyrod there. the yards he gains with his feet usually more than offset the lower passing yards. I figure he will be on someones bench by week 4 or 5. ditto for Wilson. honestly in all my leagues hes been a speculative add that sits on peoples bench in normal format. then again, this is a 10 team superflex as compared to a 12 teamer. (I missed that when I replied) in a 10 teamer there are usually a couple on the wire. if this were a 12 team league there would likely be nothing

agreed. Rountree only matters if Ekeler gets hurt.