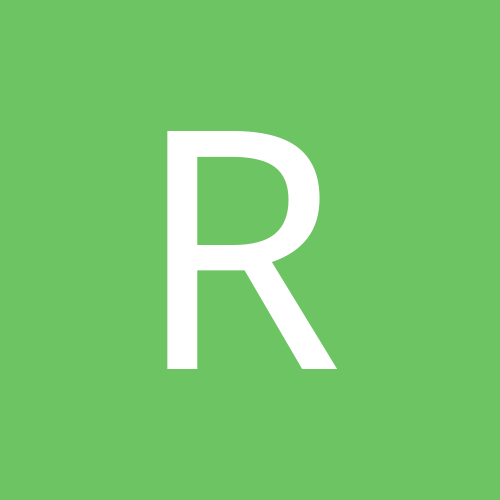 Content Count

6,083

Joined

Last visited

Days Won

3
Community Reputation
244
Excellent
Profile Information
Gender
Location
Interests

Suggestions 13.
Thou shalt be amused rather than angered by the words and deeds of idiots; for i am thy noodly lord and I have created idiots solely for entertainment purposes, mine first and thine likewise. -The Pastafarian Bible-Church of the Flying Spaghetti Monster.
maybe so. but a lot of top RB's flame out before the age of 30. all I am saying is at 31, skill and distinguished career aside, he is no longer a slam dunk at this age.

scouting report coming out of college said he struggled with it a bit due to lower than expected upper body strength. but once he beats the press, the press corner cant catch him. either way, in college, that could be a coaching/training issue. he didnt come out and blow the doors off year 1, so I'd like to think the Jax coaches worked on this with him before taking off the training wheels(so to speak). and yes, I'd think he has the tools to get the job done. I picked him up in my big money league and I think he may be a starter from here on out. (that league starts 3)

his routes could be a little more crisp, but he gets away with it because DB's have to respect that 4.34 speed(mentioned above) I think he will do fine in this league. Hard to say if he's going to be an elite player, but he looks like he will be (at the very least) a solid starting WR for some years. The upside is there. but I havnt seen enough of him vs press coverage to say for sure that he will be a stud.

This. possibly WR2 status for selected matchups. Keep in mind, this kid was a second round pick, so he was reasonably highly regarded coming out of college. I have found that second round picks (for WR at least) have a pretty good chance of becoming a decent player.

honestly I cannot say for sure it will be him. Everyone thinks hes the guy, but a lot can happen in a year. one thing I'm reasonably certain about: I am reasonably sure they pick a QB in the first round of the upcoming draft. and yes, old timer, you are correct. its easy to project like I did, but if a franchise defender falls to you and you have the opportunity to take him with your second first round pick, you dont pass on him. Even if the plan is to fill out the offense first. everything is fluid in a draft, and while you plan to take players in a certain order, sometimes best player available is the way to go. My first ever fantasy football keeper league draft I surprised everyone. I already had Marshall Faulk and Priest Holmes. Then everyone thought I"d take a WR, but there was a kid named Tomlinson who was still on the board. I took him and it led me to a lot of years where I dominated that league. Best player available is always a given, but if it is close, you likely go with your plan.

you can bet money that they will. They have 2 years worth of draft picks. 3 picks in the upcoming first round (I think) I guess with two other first round picks, they can select O line players, but I think there is a limit to how many rookies you can plug & play in any given year. Maybe the plan is to sign a FA and draft one or two highly regarded O line free agent veterans. That would be how I'd do it. draft Tua with the #1 overall pick. the other two draft picks in the first round would go for 1) LT 2) WR Then I'd likely grab a Center or a guard in round 2 hopefully you can plug & play but if not, they can start next year. Then I'd try to sign another free agent player to play guard or RT. year 2 I'd draft defensive players. The reason I'd do it in this order: Defensive players often come in and make an immediate impact. Offensive players sometimes take a year or two until they can make an impact. so it makes more sense to fill the offensive side in year 1 and the defensive players in year 2.

maybe so. But I dont blame the line for all the sacks. There were times when he held the ball for way too long. I dont blame the line for those sacks. .

yeah, this is terrible. and the franchise has been so badly mismanaged... if I was Tua, I'd strongly consider playing my senior year to avoid that mess.

agreed. the Eagles backfield is a 3 headed monster. any one of them can put up decent stats in any week, but you wont likely be able to count on any of them week in and week out. These might be what you would call 'matchup plays' when the matchup is right, you use them.

further to this: Tanehills stats as a starter. (forgive the formatting) his rookie year he threw for 3300 yards. not atypical for a rookie. 2013: 3913 yards. Pretty close to 4000 on that one as a second year pro. Not bad. maybe a few too many picks but thats not atypical for a young QB 2014: 4045 yards, 27 TD and 12 INT. solid. moderately better than 2013. 2015: 4208 yards, 24 TD and 12 INT. also solid. 2016 2995 yards in 13 games. in a season with some injury time missed. 2017 DNP due to injury 2018: 1979 yards in another injury riddled year. for me the issue is more along the lines of can he stay healthy. when healthy for the full year, his performance has been solid. like I said earlier. I dont know the details of his current health. it looks like in 2016 and 2017 were ACL related. This could very well have affected his throwing motion and explain the poor year. 2018 he had a capsule injury to the right sholder (throwing arm) I seem to think he tried to play through this, but I could be wrong (my memory isnt perfect these days) but I think the injury explains that year's subpar performance. so for me, the greater issue is whether he is capable of staying healthy. Not whether he can get it done. if he came in and threw for 4100 yards, 25 TD and 12 INT, most teams would say that this is an adequate outcome. and I think this is something he is capable of doing if he can remain healthy. My argument is that THIS is far better than what you get with Mariota. so be angry at Tanehill if you want, but hes not as bad as advertised. He's no Dan Marino, but hes also no Mariota. The reality: he is somewhere in between the two. 2018 Miami Dolphins 11 274 176 64.2 24.9 1,979 7.2 179.9 17 6.2 9 3.3 75T 19 5 35 279 92.7 2016 Miami Dolphins 13 389 261 67.1 29.9 2,995 7.7 230.4 19 4.9 12 3.1 74T 37 11 29 216 93.5 2015 Miami Dolphins 16 586 363 61.9 36.6 4,208 7.2 263.0 24 4.1 12 2.0 54T 57 13 45 420 88.7 2014 Miami Dolphins 16 590 392 66.4 36.9 4,045 6.9 252.8 27 4.6 12 2.0 50 41 4 46 337 92.8 2013 Miami Dolphins 16 588 355 60.4 36.8 3,913 6.7 244.6 24 4.1 17 2.9 67 46 10 58 399 81.7 2012 Miami Dolphins 16 484 282 58.3 30.2 3,294 6.8 205.9 12 2.5 13 2.7 80T 40 3 35 234 76.1

all I am saying is.... a good player on a bad Defense is someone opposing offenses can avoid. They need another playmaker before they will make a significant impact in my opinion. I dont care how good a corner Ramsay is. put him on the Dolphins, Giants, or Chiefs, and I dont think the impact will be substantial enough to make a huge statistical difference. I acknowledge, the chiefs will be playing with the lead most times, so he may have more of an impact there, but you get my point. a bad D is a bad D. and a team not getting pressure on the QB usually means the QB has more time to throw. Its tough sledding in those situations. especially for corners.

6 years. and 3 of those years were not bad. 4200 yards, 4045 yards and 3913 yards. solid, but not specacular. and 74 million is chump change compared to what QB's are now making.

I think we can now say Chark has broken out. 3 solid games to me counts as a breakout.

dont get me wrong, I think he helps any defense. I just dont think the bottom line changes a ton.

or, teams could just throw to the other side of the field where he isnt.