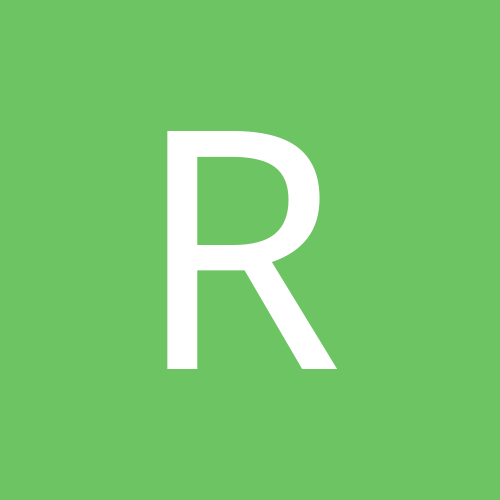 Content Count

5,830

Joined

Last visited

Days Won

3
Community Reputation
227
Excellent
I do agree. a signing like that really handcuffs the team in terms of where they spend their money. I have a feeling they end up regretting that deal.

I cannot disagree with this.

not sure what to make of this.... Seahawks were competitive and made the playoffs with him, yet cut bait upon free agency. They got a good return, especially considering the off field issues. what else can a guy say.

Cap space is an issue for a lot of teams. for the most part your high end talent gets paid at (or in some exceptional cases above) market. top talent on rookie contracts get considerably less than market in most cases. This is why draft picks are so important in the salary cap era. a more expensive first rounder costs more money, but the cost (relative to the extra talent) is nominal in the grand scheme of things. and if he takes the job of a player who makes more money, that player will be traded or released. That's the way the patriots operate. Trust me when I say, in this case, the money does not matter much

I find it hard to believe Gore is still playing. he turns 36 next month. Based on this alone, I'd be surprised if the guy plays any kind of a significant role. hes had a great career, and I respect him, but I think he needs to hang em up. There is no shame in admitting you cannot play like you did when you were in your 20's. None of us who are older than 30 can.

I think they will try to trade up if their player is available. Most years I do think they try to trade down, but their ability to do either is really dependant on another teams desire to trade with them. that does not always happen. when you are at the top, teams dont want to go out of their way to give you a chance to make your team better.

Quite possible. I agree hes likely more suited to a 1A type RB position. I'm actually a bit surprised the Falcons didnt bring him in to take Tevin Colemans spot. Either way, hes a guy who is capable of starting and that makes him a valuable player. right now, hes the best insurance policy the Bills could have signed.

TJ Yeldon. I think he will get more playing time with an aging McCoy on the Bills roster. I think he will have a chance to take the starting Gig In Buffalo either this year or next. I feel hes an underrated player who has more to give than has thus far been asked of him in his career.

I think if an opportunity to trade up to get a replacement for Gronk comes to them, they will take it. otherwise, they likely move down or stay where they are

he will have the best lawyers money can buy. He will probably get the evidence tossed and if the hearing isnt tossed as well, I'd be very surprised. Usually if you are willing to spend enough money you can make any legal problem go away even if it is on a technicality. the downside is his name will be dragged through the mud a bit, but he'll do what he can to stop that from happening as well.

sometimes personnel decisions are based on things other than football. This team will be in a new city with a new stadium and they need some star power to fill the seats. I suspect this has less to do with the football itself and more to do with filling those seats. certainly Brown (even with his deva attitude) will likely make the team better. no doubt about that it usually takes a player like that a couple of years to wear out his welcome, so I figure the next 2 years will likely be uneventful on the Brown front now that he is on a new team. Either way, they have traded away a lot of star power. they need to bring some in to show their fans they are not just doing a fire sale and a rebuild. This transaction will (at least temporarily) create the impression that they may be able to win now. (emphasis on the word may) The reality is that all those draft picks may take some time to become impact players. I think there will be at least one rough year ahead before things turn around

I agree, Atlanta could be a nice place for him. Especially with the departure of Tevin Coleman.

do the rules allow for the commish to be executed football style? If so, that is your best option here.

based on how the scouting reports read, I'd be inclined to say Metcalf is likely a low end first rounder or high end second rounder. (most likely the latter) but I have found that players with a high ceiling like him tend to be drafted sooner than they should be. so based on that rationale, he will probably go in the middle of round 1.

I think it depends on your rules. Keeper league? or redraft? in a keeper league where you keep at least 2 or 3, there is usually incentive enough not to trade away your top players for next to nothing because you screw over your team in future years. at that point If a player trades away a player for a top draft pick, it is not tanking. it is simply trading away present value to get future value (which is acceptable) These types of league dont need the level of policing as a redraft league would. in a redraft, the incentives to a team are different. you dont get anything for winning at end of year. so unless you have cash payouts for wins in the last 3-4 weeks, its tough to keep some teams motovated when they are sitting in the cellar.