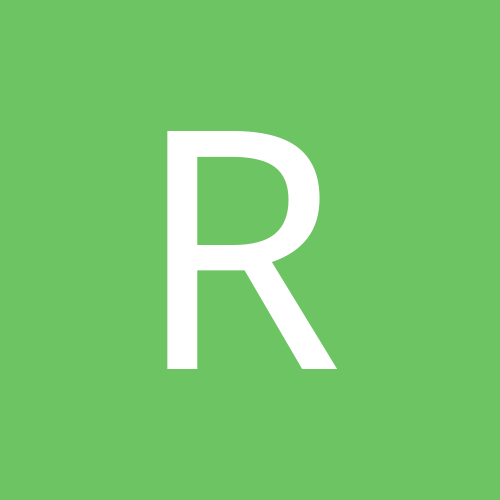 Content Count

6,752

Joined

Last visited

Days Won

3
Community Reputation
274
Excellent
Profile Information
Gender
Location
Interests

Suggestions 13.
Thou shalt be amused rather than angered by the words and deeds of idiots; for i am thy noodly lord and I have created idiots solely for entertainment purposes, mine first and thine likewise. -The Pastafarian Bible-Church of the Flying Spaghetti Monster.
yeah, but why restructure. he could get a buyout (whatever that turns out to be) and then play wherever he wants. Financially it would need to make sense. right now Bridgewater still has 10M guaranteed from what I can tell. that is the cap savings if they trade him prior to June 1. if they wait until after june 1, that number gets split up between the next 2 years. I do not know how reliable this site is that I got the info from but it seems like the numbers are reasonable. so if bridgewater gets a buyout I assume they pay him 10 Mil. and he signs anywhere else as a free agent to be a backup for around 6 mil or possibly up to 8 mil. Thats almost the same as what he is making now. so I dont see why he would agree to restructure? unless hes going to a team where he thinks he MAY start. At that point the possibility to start may outweigh the potential income as a motovator for his decision making. if thats the case, maybe he takes one or 2 mil less to have a chance to compete to be a starter somewhere. that being said, why not compete for the job here before moving on? unless the team tells him hes already lost the starting gig, that would likely be his priority at this time.

at his salary, I find it hard to believe there would be a lot of buyers. I really am baffled at the amount of teams that seem to like this guy. he was never that good. This last season was the best of his career and it was mediocre at best. for some reason the networks in my area covered a lot of vikings games when Bridgewater was the starter and while there were a few good flashes, for the most part he was not a very good QB. Now making close to 20 mil (I think hes actually making 18 or 19 mil). I dont think hes much more than a good, solid backup QB. So unless I have a QB go down to injury I'm not buying that contract. You just cant afford to pay that much for this guy unless hes starting. Hes now old enough that he does not qualify as a young player with upside anymore. The odds of him turning into a Fitzmagic beyond the age of 30 and having a career year are starting to get thin.

you misunderstand what I was trying to say. Wentz performed reasonably well in a bad situation and has moved to a good situation. Darnold on the other hand performed poorly in a terrible situation. He probably does better but his situation is more cloudy as it is hard to say how much a part of the problem he was. when the whole team is bad, you dont really know the cause. you can point fingers. and there are usually multiple reasons for bad performance in cases like this. so its not a given that he improves substantially in the new home. It is possible. He was a really well regarded prospect. What we dont know is whether he was ruined by the Jets or whether he was never that good to begin with. We also dont know if Carolina can turn it around for him. you are right. he also is in a better situation than he was before. (is it possible to get worse?) what we dont know is if he has the chops to make it count. personally I think he has a better chance at performing there than most people are giving him. but he is still a rather unknown commodity at the NFL level. I think it could turn into a huge steal if this works out. I dont blame the team for giving it a try. Like I said, if he stinks the joint out, they are drafting top 5 next year. if hes good, maybe they make the playoffs.

They have been aggressive in free agency, but that is not the Belichek way. He likes to buy on the cheap. This isnt buying on the cheap. but anything is possible.

of course Wentz is a different situation to a degree. the bottom line is the same. if they cant perform in their new home, they may be finished. I'm not so concerned about Wentz. hes performed reasonably well in a less than ideal situation and regressed a bit since. hes going to a more talented team with better WR and a better line (in my opinion). Darnold is a situation where I think the team gives him his shot. if he cant cut it, they have a high pick to draft a new QB next year. If he performs, they got a good QB at a price thats so cheap it might as well be free. (think Tanehill situation) but you never know..... maybe Darnold sits on the bench as a backup next year. While I dont see this happening, it is not completely unrealistic either.

Never say never. Some years the draft goes completely upside down from what we all think will happen. I have no doubt if the right QB falls to them they will take him and worry about the fallout later. In a covid year where we get to see less of all the prospects than normal, I think some teams will totally go off the board for some players and there will be a few surprises at the draft table.

unless the plan is to tank so they get a top pick. haha maybe that was last years plan but Bridgewater was just good enough to keep em from getting a top 5 pick.

yeah, if a team within the division wants that pick they will pay way more than market for it. If I was Atlanta I wouldnt make that deal at all. if the guy turns into a stud they have to play him every year twice. Not the kind of blowback you want. I think if that deal is on the back burner, I would guess Atlanta would ask for 3 first round picks but may settle for two firsts and a second. I dont know that any GMs would want to give the pats the opportunity to re load. not without getting a kings ransom in return.

I think hes a better fantasy QB than he is an NFL QB. His running ability gives him a reasonably high floor most weeks. But as an NFL QB, the jury is still out. one way or another, I suspect this time next year we will have a better idea of what kind of player he truly is.

I think it is a tough call. I have to believe there will be an open QB competition. but I think if Bridgewater loses, I cant see the team paying that much for a backup. at that point he either gets a buyout or he negotiates a lower salary with a lower cap hit to help the team out. As for who wins the competition.... I was never a fan of Bridgewater. he was underwhelming in Minny. then he went to New orleans and had a good game or two as a fill in for an injured Brees. this last season, mediocre as it was was a career best for this guy. 3700 yards passing, 15 TD and 11 int. I'm not saying Darnolds stats are much better, but he also played on a REALLY crappy team. if you believe they did a poor job of developing his skill and couldnt get the best out of him, perhaps you feel it is worth giving him a shot. biggest concern for Darnold is the amt of time he missed. granted a couple of the missed games were due to Mono. not really an injury per se, but it may have been enough to derail his season. some people spend months getting over that illness. he only missed a couple of weeks. I dont know what the odds are that he wasnt 100% when he went back in to play, but I'd guess the odds are high. at the end of the day if it is an open competition for the starting job(as it should be) I suspect the coaches will know who is better by the end of the exhibition season. With Darnold being the younger player, he would have more upside (in theory) I think if both players play equally well, they give the job to Darnold. This is just my opinion. I think he has a better chance of turning into the player he was drafted to become than Bridgewater at this point in time.(mostly due to his youth)

for the prices people are paying to move up, they are dumb not to explore the option. especially if not taking a qb

I dont know about that. I think its more a case of they care about money. for the record, when the CFL switched from a 16 game regular season to 18 games, they said there would be an increase in injuries and I honestly have not noticed a difference. (not a significant one anyways) Most of your serious injuries seem to happen early in the year. Not sure why that is, but that seems to be the case. (no I dont have stats to back it up) that being said, I dont mind having the extra game. I have found that 4 preseason games was too much anyhow. I think we will look back on this change in a couple of years and be fine with it.

Nothing can fill the hole left by regret over not taking (and losing out on) a kicker.

no doubt this falls into the know your league category. but if ppl are drafting that early you may be just as well suited to waiting to the end. once the top couple of options go, there is no point in jumping in at the end of a run on kickers.

or just drink more beer....