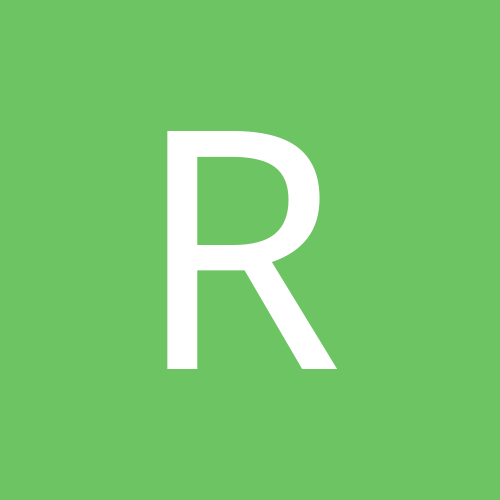 Content Count

10,797

Joined

Last visited

Days Won

3
Community Reputation
579
Excellent
Profile Information
Gender
Location
Interests

Suggestions 13.
Thou shalt be amused rather than angered by the words and deeds of idiots; for i am thy noodly lord and I have created idiots solely for entertainment purposes, mine first and thine likewise. -The Pastafarian Bible-Church of the Flying Spaghetti Monster.
well, the dallas D is very good. elite may be pushing it. teams with good offenses seem to be able to move the ball against them. subpar offenses turn a lot of balls over against them its weird. its like if the team is below .500 everyone on the Cowboys perform like an all star but if the team is better than .500 its dicey.

you are probably right, but an Achilles injury is more of an issue for RB's than it is for QB's. At Rodgers age I'm not sure he was a huge threat to run anyways. but it may affect the throwing motion some.

Well if Rodgers plays, that will completely change the way defenses will play. they wont stack the line because Rodgers would make them pay if they did. so Breece would see a big improvement and may get a few garbage time carries late in the game to make him a higher volume runner. no question about it. but that is indeed a very big IF. it may or may not come to pass

https://www.si.com/nfl/2023/11/29/joe-flacco-first-team-browns-quarterback-uncertainty-report flacco getting first team reps

and remember guys, hes still recovering from ACL surgery. so hes not playing anywhere close to 100%

It was only a matter of time til teams start to key on the run. its not like the passing game scares anyone.....

well, Dobbs game may have looked quite a bit different if he had a healthy Jefferson to throw to. I dont care what anybody says..... You cannot replace a guy like him. I'm sure Jefferson's presence may have forced the defense to make some compromises to keep a lid on his production.

thanks for the info. I got a RB on a bye this week.

easier said than done. if thats the hand he usually uses to hold the ball it could affect ball security. They are not gonna put him out there if it means fumbles. I suspect thats why they are debating this issue now.

yes you should be concerned. but in Dobbs Defense, the Chicago D was fantastic on many levels. They controlled the LOS and Dobbs had very little time to do anything...while hes been good since coming to Minny, he hasnt had to face a D like this. The Bears D looked like a Championship calibre Defense in this game. whether they can keep this up remains to be seen but they were very impressive. I guess what I am saying is not many teams will have the ability to do what the bears did here so I'd view this as a one off. I have heard rumours circulating Dobbs may be shown the bench. I'm not sure thats the right call but if that happens you wont have a choice in the matter.

ok I guess you have your answer. given the situation, you need a QB. for what he is, Dobbs is pretty good but hes a boom or bust player and I think you want more certainty rolling into the playoffs

honestly the Chicago D is looked like a Championship Calibre Defense. we will see if they can keep this up. but a 3-3 halftime score generally means the offense isnt doing much.

I need Hockenson to have less than 14 yards receiving. Honestly its halftime and I thought I'd already have lost by now, but so far Hock has been shut out. I'd still peg my chances of winning at less than 10%

so Dobbs is your starting QB? Lawrence is an upgrade on Dobbs for sure. and honestly London wont be productive with the current QB. if this is a redraft league I'd take that deal. but if looking at Trevor Lawrence, we should also look at who is available on waivers. sometimes there are QB's on the wire who shouldnt be and Lawrence hasnt been THAT good this year.... and if you can get someone comparable on waivers, why pay when you can get comparable for free.

Flacco hasnt been bad when hes played. he started 3 games early last year averaging 300 yards and just under 2 TD per game. he played week 18. not sure if that was a relief appearance or if he started. that was a bit of a dud if it was a full game but if he came on in relief I'm not sure what to make of it. but if he puts up good starts in 3 out of 4 games thats far better than what the Browns have right now. I acknowledge the bar is low but given the sheer number of injuries to starters this year, hes not a terrible option in a 2 QB league if he indeed actually becomes the starter.