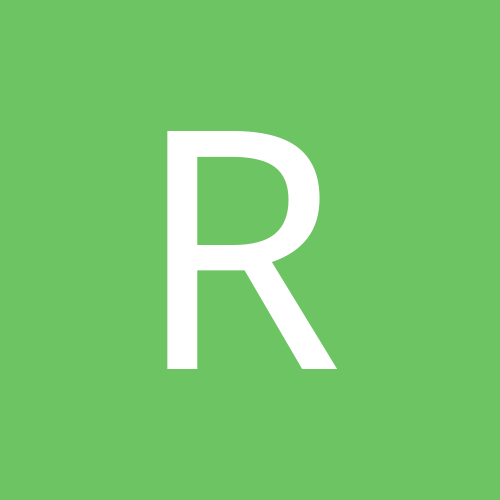 Content Count

6,562

Joined

Last visited

Days Won

3
Community Reputation
268
Excellent
Profile Information
Gender
Location
Interests

Suggestions 13.
Thou shalt be amused rather than angered by the words and deeds of idiots; for i am thy noodly lord and I have created idiots solely for entertainment purposes, mine first and thine likewise. -The Pastafarian Bible-Church of the Flying Spaghetti Monster.
I guess i'll weigh in on this. drafting your handcuff can be a good. strategy if the situation is right. but only if you feel your hancuff would put up decent numbers while your player is out injured. i'd say generally you are better off drafting another starting calibre RB on another team most times. Even if they are starting on a weaker team. but in deeper leagues or teams with 12+ teams.....RB's can be hard to come by once the first 20 or 25 are off the board. That is when you may wish to look into RB's. who have a chance to break out or RB's who backup players who you own. But there are some teams whose. backup RB situation is poor . other teams have subpar lines and the starter is good enough to overcome and perform with the subpar line, but the backup is not good enough to be productive in this situation. These are situations to avoid. all you are doing is. creating a dead roster spot when this is the situation. whiile i generally dont like committees, but a committee is a scenario where you can get a player capable of putting up numbers if another member of said committee gets hurt or underperforms. San Fran is a prime example. whoever has gotten the start has been okay. not spectacular but okay. if you have lost a starter having a player who is ok that you can. plug into your lineup may be your best case scenario. especially if a second starter is out on a bye. anyhow, good luck

he will be more than that. Dez had 2 really good assets for a WR. spead, and height/leaping ability. his best play was where Romo would throw a ball down the sideline (or to the corner of the end zone)and Dez would. high point the ball. i dont. think hes good enough to get major yardage, but hes likely still a good redzone threat so long as he can still jump and catch. not sure hes good for much more than that at his age, but it is a skillset that not every WR has

I have Mckinnon for SF as my third RB. I also have mixon. i am worried if he does not play. do i grab Gio Bernard, or jamycal Hasty? thoughts?

these are the points I will speak to: Clyde was drafted in the first. Bell was the best RB in the nfl bar none prior to going to New York. proven production usually wins over potential and unless CEH actually produces like last week, he will gradually lose ground in this battle unless Bell also sucks. not a scenario i see happening. The jets kept Bell off the field because Bell is a jerk in the dressing room and fights with the coaches. granted, losing probably was the catalist for this. A losing organization tends to bring out malcontents. you also need to remember this was the jets. a losing team. Stats for RB's tend to suck on losing teams because the game script goes south in the second half. and i'm not sure the pass game was ever good enough to get him the touches he needed to be productive there. and if you are comparing Gore to Bell you need your head examined dude. nothing personal, but this is not a fair comparison on any level.

well, like. I said. if you dont have one of the top 5 or 6 TE, hes not a terrible risk. the guy you are dropping may not be any better. especially if you. have one of the lower end starting TE's. at that point theres not much risk in grabbing him, and a reasonable amount of upside if he is, indeed back to being himself.

in a 2 QB league Tua should be owned unless this is a league with less than 10 teams. go get him. dont wait. -edit- Garoppolo and Carr are available too? thats odd for a 2 QB league. i wouldnt expect them to be waiver wire fodder in that format. Carr might be ok(safer), but Tua. iikely presents the higher upside. depends what you are looking for.

maybe they feel they have nothing to lose. when they did the fire sale last year (or was it the year before) players were asking to be traded. I dont think this wiill do much to help the teams morale. the way you said this really nailed it on the head. you shouldnt lose your job when you are playing well. i feel bad for Fitz, but this is the dolphins. hopefully Fitz gets traded. I, for one, wouldnt want to play for this organization.

well, 2 for 1 deals are also hard to put together as well. not impossible. good luck

agreed. but you also have to have a buyer. hes the kind of guy who may only have one or two players in your league who want him. and if they are loaded at RB already you are likely out of luck trying to sell high. I, for one, wouldnt overpay for a guy like this unless I had serious need of a RB. to that end If I was gonna overpay, I'd probably try to find a different option than this guy.

I dont disagree. CEH has more motovation than ever before. but as I mentioned earlier..... he needs to play like he did this week CONSISTENTLY if he wants to keep Bell off the field. failure to do this opens the door to a very good player who can eat away at his touches over time. In that sense Weepaws is right. the minute Bell gets a foothold, every bad game on the part of CEH likely increases Bells workload and decreases his. So it is possible your best selling price is what you get for the guy today. only exception is if the guy can put up 100+ yards and at least 1 TD each week. I dont know how long he can keep this up. I am kinda hoping he does , but off field issues aside, it is difficult to keep a guy like Bell off the field.

You might be right. I have a top 3 TE in both of my leagues so I'd only consider picking him up to cover a bye or an injury at this point. (and I would suggest hes good at least for that purpose) if you have a lower ranking (6-12) TE Gronk may be a good weekly streaming option with the right matchup. but it really depends on the matchups of all your options.

haha true. But I do think Brady will utilize the tool. but due to the way the offense is designed I dont know that Gronk will ever be a top 5 TE anymore

I get it. but at the same time is 2 or 3 fewer games going to really upset the Career of Tua? in the grand scheme of things I dont think it does. This is a young team. I believe there is a need to set a precedent that you earn your job. it isnt given to you. but then again.... this is the Dolphins. they also turfed Tannehill who nearly led the titans to a superbowl. I suppose my expectations were too high here.

is it me, or do the Eagles seem to have injury problems every year? makes me wonder if there is an issue with the way they run practices or the trainer or something else. It just feels like they have players injured every single year. and more than is typical.

he could be a sell high. obviously it depends on your league. I still view him as a player whose value could be high or low depending on who you talk to. But if I owned him and someone gave me a really good offer on him I'd have to strongly consider taking it.