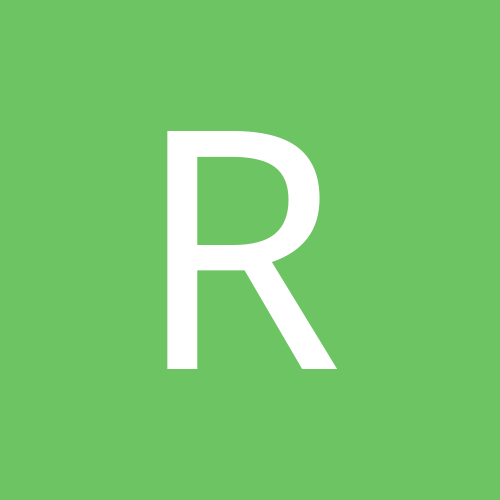 Content Count

6,831

Joined

Last visited

Days Won

3
Community Reputation
280
Excellent
Profile Information
Gender
Location
Interests

Suggestions 13.
Thou shalt be amused rather than angered by the words and deeds of idiots; for i am thy noodly lord and I have created idiots solely for entertainment purposes, mine first and thine likewise. -The Pastafarian Bible-Church of the Flying Spaghetti Monster.
Mack is potentially a better value. You might be able to get him in the second last round of some drafts. If this turns into a timeshare, he could be one of the better late round bargains in the draft. Especially if Taylor gets hurt.

Look cherry pick or no cherry pick, all you can do is provide the stats and how you came about your conclusion. if someone does not like the way you arrived at your conclusions, they can re do it their way and people can draw their own conclusions. but if you are gonna accuse someone of cherry picking stats, you should be willing to re calc using the appropriate technique. I think thats fair. This isnt only directed at weepaws, this is directed at everyone. If someone is going to go to the trouble to do a statistical analysis, if you are gonna rip em apart, you should provide something better. what I dont like is seeing someone do an analysis, someone comes in and says you did it wrong but then does not show us the correct way to do it. Thats not actually helping.

There are not many players I will actually place on a do not draft list. I just adjust my projections to account for risks and potential loss of production. while Taylor wasnt high on my list, if he could be got for the price of a Low end RB2 or high end RB3 for example, would you draft him? if the answer is yes, then hes not a do not draft player. Not picking on you. your analysis isnt wrong (in my opinion) I just wouldnt call him a do not draft. its worth noting that if you and I feel this way, others may start to come around. so I always tell people to rate them where you think they belong on your list even if it is way below his ADP. if he falls far beyond where you think he will go (and this does occasionally happen) you know at what point in the draft you should start thinking about him. I agree, 98% of the time this means you are realistically not drafting the guy. but that 2% of the time it comes to pass, you wanna know where you wanna get him if he actually falls to a spot where he's worth picking. This really just means prepare, prepare prepare, and research, research, research. it never ends really. research and preparation can get you a long way.

this is a valid point for all projections. no longer a 16 game season. gotta account for that one extra game. so a 110 catch WR is now almost a 120 catch WR. food for your thoughts.

from what I can tell, the vast majority say to take the vaccine. If you wanna pick out the 2 or 3 out of 1000 who says otherwise go ahead. Darwin's laws apply. haha

That goes without saying.

The weight only matters when both players have an equal shot at the ball. The bigger, physical player usually out muscles the smaller player if they arrive at the same time. The smaller player has the advantage if hes faster and can get to the ball first. but if its close he still takes a hit from the other guy. after the catch, the bigger guy is also harder to take down, but at the NFL level of play most defensive players have their tackling technique down and if your technique is perfect, size rarely matters.

I especially love it when people come out and claim they know more than doctors and scientists who have studied this for years. I think its amazing we even have a vaccine so soon after the disease came out. I, for one, would rather have the vaccine and then regain some sense of the freedom that disappeared when covid came. he makes millions of dollars to play. if getting a needle that millions of others are also getting is a requirement to make that money he should probably just get the shot. if he retires I dont think the guy has enough star power that any of us will miss him anyways. it is his right to retire if he wants. I'm not gonna stop him

once again it depends on the format. in a 12 team superflex league (and likely some deeper/larger leagues), this option may be the cheaper way to cover yourself for injury because all the starters will be owned. Standard or PPR 10-12 team league where you start one QB you would likely be correct.

I know where you are coming from. but I dont think that is likely with Zeke. I think its clear his off field behaviour leaves a lot to be desired. This is no exception. I dont own him, but if I did I'd find myself worried about whether Zekes gonna do something to get suspended or something of the like. on the Field hes about as brilliant as anyone out there. Even with a poor line and subpar QB play he was able to run at pretty close to a 1000 yard pace. When you consider the trainwreck that the offense was in Dallas last year, thats actually pretty impressive even if it is less than you are accustomed to seeing from Zeke.

Dude is a TD machine. probably the best redzone TD guy in the league. They add a weapon to the offense who puts up all kinds of yards, but no TD. Someone needs to get those TD. hes the most likely candidate.

well, if the new additions mean that garbage time starts early, you could be way wrong on the yardage. but I am currently predicting a small decline in yards and an increase in TD's. in the end I still think it may be his best fantasy season of his career. But we can agree to disagree. I dont have him in any of my keeper leagues, but I sure wish I did.

honestly, with the sheer # of TD's Henry puts up, I think if someone argued hes the #1 RB I'd say there is a legit argument to make there. They now have a new WR who puts up all kinds of yards, but not a lot of TD's. I'd suggest Henry should be the primary beneficiary of this addition. If he wasnt the #1 RB last year, you could make a good argument he will have a better year and I think it would be hard to disagree with that.

I'd have to agree with Elfo on this one. 1 QB leagues are the norm. 2 QB leagues are not that common from what I've seen.

up til now hes been mostly a streaming option or bye week filler. I think the extra infusion of talent makes it more likely someone will consider starting him in a 1 QB format this year. in 2 QB or superflex leagues hes a very solid second QB. for the Record, I am in a 2QB league and I find it to be a more challenging and interesting format. you really have to know the QB's at the lower tiers. as mentioned earlier. in 1 QB format there are your top 3-4 QB's and then there are the next 12 QB's where probably they are close in terms of what they produce over the course of a fantasy year. Not that challenging in a 1 QB format. either way, its not for everyone, but I do like the 2 QB format.