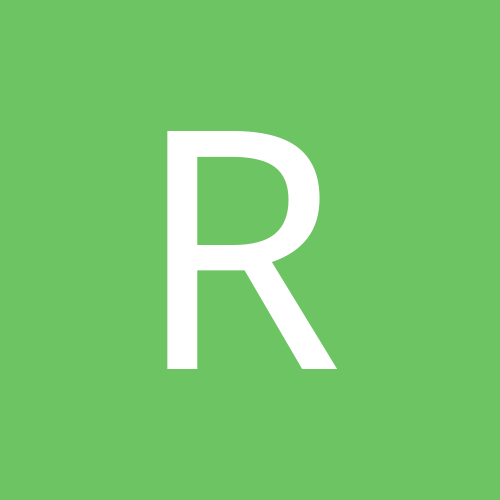 Content Count

6,298

Joined

Last visited

Days Won

3
Everything posted by Ray_T
In this situation, I'd suggest most times its a case of not good enough. I have found that usually its more like an 23 year old got a boatload of money and partied their way out of the NFL or ate their way out of the NFL or some combination of the two. In some cases, they just couldnt handle the stresses of being an NFL player. but most of the first rounders who crap out either have off field issues of some sort. It is rarely a lack of talent

That is a lot of drugs. These guys make a boatload of money. Why do they think they need to do something like this? This is just stupid on so many levels. Even if they wanna have a party. can they not pay someone to transport their weed for them so this sort of thing does not end their careers in the event they get pulled over on a routine traffic stop? I am certain he could have paid someone to transport that needlessly large bag of weed to any location he wanted. why risk it himself?

actually, the CFL is a substantially better product than the XFL so far. but then given what I said about salaries, I would expect this. it is also a situation where the lack of a substantial preseason may be hurting the onfield product. I found that the AFL was the same. first couple weeks were pretty poor quality football. the Gameplay did improve as the season wore on, but by that time the fans stopped going to the games.

I think most of those had their shot already. Not many will make their way back to the NFL. it is also worth noting that the quality of play is largely determined by the amount of money the players are paid. Currently the Canadian Football League pays better than the XFL. The XFL may have an advantage in that the players have better exposure to NFL scouts who may live in some of these cities and may find it convenient to watch the games, but I'd argue that most XFL players are unlikely to get an NFL tryout once they become free Agents. in any given year there are about 15 CFL players who successfully obtain NFL tryouts and half of those actually get a contract. I'd suggest in the XFL that number would be the same or smaller.

if he does, hes probably a bankruptcy waiting to happen.

he is. people are just angry that he's not putting up the same numbers he did a few years ago. the reality is... I dont know that anyone can expect someone to put up those numbers consistently over a career. There are always ups and downs. and being a good QB is different than being a good fantasy QB. At the end of the day, the Pats had a successful season. but they've been so good for so long, people see this and wanna Pick at something. Most teams would love to have the kind of season that Brady and the Pats had. If this is a down Year, why not hang on to see if you can get another good year? While I agree, hes on the downside, my biggest worry is that at his age, he could have a really nasty injury to finish his career. I Personally dont wanna see it end that way. Nor do I wanna see the wheels fall off halfway through the year. I'd like to see him go out on his own terms.

its likely part of the TV deal. They probably banned from criticizing certain things about the on field product or the league management. Also, There is not much else in terms of sport that they can sell you at this time of year. Baseball and Football get by far the best ratings in the US. Basketball does ok but its not the same as baseball or Nfl football. Hockey is good, but lots of americans dont follow it. an additional football league (if it succeeds) would be good for ESPN. So I am sure they have an interest in trying to make this work too.

well, he threw for over 4000 yards with a group of wr many consider to be subpar. he didnt do THAT badly. someone earlier said: Carson Wentz was putting up numbers last year with guys they found on the street. and fair enough. so was Phil rivers for a time. these are guys you look at and you think Perhaps if they had some talent to work with, or a halfway decent O line, these guys could have been great. for Wentz there is still time to turn this around. Rivers..... I guess it depends where he lands.....

I think this is a byproduct of playing behind a terrible line in San Diego/LA and having subpar WR's. Lots of checkdowns to the RB and the TE. also that offense was made for throws to the TE and RB. Lots more plays they are the first read than in other offenses. I dont know that we will see this so much in Tampa (if he plays there) it is a more WR-centric offense than what the chargers employ.

correction.... not unless he misses a game winning fg or ep.

thats a little different. people dont think of a kicker as the leader of the team. QB's are often viewed as the leader and people will (rightly or wrongly) blame or praise the QB for the teams results. nobody ever thinks the kicker is responsible

I forgot about that. and Peyton is likely to be a first ballot HOF player.

yeah, but things happen for reasons other than what is right and good. I could see the NFL inducting both Peyton and Eli the same year (if that is allowed) It would create a media frenzy (which they would love) I also dont see any reason why Eli, a 2 time superbowl winner wouldnt get in. This game is about winning more than it is about stats. While Stats play a large role in determining who is in the HOF, superbowl rings also play a large roll. If Eli had no superbowls to his credit I am not sure that he gets into the HOF. but with Two rings, I dont know how you choose not to. You can make the same argument for Troy Aikman who wasnt one of the best statistical QB's of his generation but he gets in because he is a winner of 3 superbowls. I would argue that is the most important stat of all. it is the main reason most players continue to play after having injured themselves too many times. It is the peak of the mountain (so to speak) I suppose it is one thing to not vote in a QB who had a single superbowl, and whose stats were mediocre. You could even argue he got lucky one year or that he was not the reason for the championship. but once you have more than one superbowl win, I think you need to be strongly considered regardless of stats because of one reason..... you are a winner.

https://www.pff.com/news/nfl-offensive-line-rankings-following-2019-regular-season for the record this is where I got the O line rankings via PFF

I agree, this looks like a situation where Rivers and TB will put both parties in better situations than they were in last year. Rivers will have better WR than he had in SD and if you believe PFF, they have a better line than the chargers did. (rank 7 vs rank 29) I could see Rivers having himself a really nice season with this group.

Chargers need a QB, but if you are brady, do you go to a team that has an O line that is subpar? Dude will be 43 before this season begins. he cant take too many hits. If I were in his position this would be a large factor in deciding whether to sign somewhere else.

Yes, former pats DC and assistant coach. but benching a guy like Matt Stafford when hes still in his prime (32 years old) likely isnt a move any smart GM will allow to happen. even if its for a 43 year old Tom Brady. I could see denver doing it though. and they have a young TE who is coming into his own.

I suppose it is always an option to draft a TE. top two TE prospects appear to be: Cole Kmet TE, Notre Dame and Brycen Hopkins, TE, Purdue Both have potential, but I suspect neither is a franchise TE. I think Kmet has the better upside because they seem to use him in a more versatile role. Hes started on either side next to the tackles, they play him out of the slot, andin a reduced split or out wide. hes a good route runner, but not a particularly strong blocker. YOu are also missing Hockensen from Detroit and Noah Fant in Denver. Hockenson put up 367 yards in his rookie year while the team was running with some questionable QB play due to STaffords injury. For a rookie year, this is pretty solid. I'd expect a nice breakout for him next year. Fant put up some solid numbers this year with questionable QB play in Denver. I dont see the Lions replacing Stafford, but I could easily see Denver putting up the cash to lure Brady over there. Maybe they keep Fant and use a second round pick to grab Kmet and try to run the 2 TE scheme that New England ran with Hernandez and Gronk. Either way, I'd say that Denver is an option

with no pass catching tight ends on the roster? I'm not so sure about that. If I was going to pickup a guy like Brady, I'd want to acquire a top notch pass catching TE (or two). I think it is clear that Brady performs better with a TE centric offense. You can do some interesting things with that style of offense to put pressure on a defense and I think it would be a waste of Brady's talents to put him in a situation where he didnt have a good TE to throw the ball to.

hunt missed 8 games. There is no way it would be split in half unless hunt took all the carries in the last 8 games. its also a situation where having missed a bunch of time, do you put him into the lineup with a sizeable workload? likely not. You practice him and try to get him into game shape first. by the time that happened the Browns playoff chances were mostly gone. At that point it no longer mattered. everyone knew the coach was getting fired and the team had (for the most part) quit playing. I guess that leads to other concerns such as character, but I dont know that Hunt was there long enough to have an effect. He certainly wasnt the ringleader.

That's my point. the combined carries would likely be split in half. it does not work if one back gets all the carries because then they need to pay him.

from a cap management perspective it is perfect. both backs do well, but neither does well enough (due to not enough carries) to demand a big payday. That's the ideal place to be.

no kidding. I didnt know a QB who drinks light beer was a problem.

This is a legit option. maybe even the better option I just dont know if public pressure may force them to do what every team does and draft a QB. They could easily use that top 5 pick to draft a difference maker on defense, or use all three first round picks to stack the rest of the offense. They could easily grab a WR, and two OT in round 1 and a guard or centre in round 2, sign a good solid vet to anchor and mentor the youngsters and the line wont be a concern for a long time. (hopefully) the other second round pick could be used on a RB if a decent one falls into round 2. then grab a QB in next year's draft. Although I do think Dalton behind a decent O line might be good enough. he put up great numbers until that line went to crap. Tannehill was in the same situation in Miami when he left. bad O line. moved to Tenessee(where the line is good) and bingo! suddenly hes a good QB again. what a surprise! it is most definitely possible this could be the case. So by doing it this way, next years draft could totally focus on the defensive side of the ball. and if Dalton doesnt pan out, they draft a QB next year.

good news is, they have a million draft picks current picks this year 1st: #5, #18, #26 2nd: #39,#56 3rd: #70 If. they nail all of these picks, they could have up to 6 young players that could be starters within a year or two. if rebuilding this team, how would YOU do it?