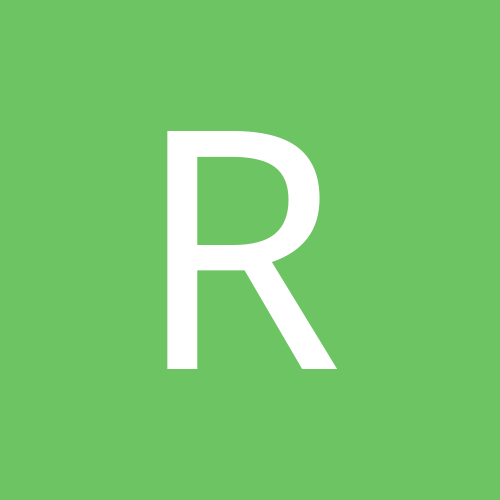 Content Count

6,412

Joined

Last visited

Days Won

3
Everything posted by Ray_T
yeah, but things happen for reasons other than what is right and good. I could see the NFL inducting both Peyton and Eli the same year (if that is allowed) It would create a media frenzy (which they would love) I also dont see any reason why Eli, a 2 time superbowl winner wouldnt get in. This game is about winning more than it is about stats. While Stats play a large role in determining who is in the HOF, superbowl rings also play a large roll. If Eli had no superbowls to his credit I am not sure that he gets into the HOF. but with Two rings, I dont know how you choose not to. You can make the same argument for Troy Aikman who wasnt one of the best statistical QB's of his generation but he gets in because he is a winner of 3 superbowls. I would argue that is the most important stat of all. it is the main reason most players continue to play after having injured themselves too many times. It is the peak of the mountain (so to speak) I suppose it is one thing to not vote in a QB who had a single superbowl, and whose stats were mediocre. You could even argue he got lucky one year or that he was not the reason for the championship. but once you have more than one superbowl win, I think you need to be strongly considered regardless of stats because of one reason..... you are a winner.

https://www.pff.com/news/nfl-offensive-line-rankings-following-2019-regular-season for the record this is where I got the O line rankings via PFF

I agree, this looks like a situation where Rivers and TB will put both parties in better situations than they were in last year. Rivers will have better WR than he had in SD and if you believe PFF, they have a better line than the chargers did. (rank 7 vs rank 29) I could see Rivers having himself a really nice season with this group.

Chargers need a QB, but if you are brady, do you go to a team that has an O line that is subpar? Dude will be 43 before this season begins. he cant take too many hits. If I were in his position this would be a large factor in deciding whether to sign somewhere else.

Yes, former pats DC and assistant coach. but benching a guy like Matt Stafford when hes still in his prime (32 years old) likely isnt a move any smart GM will allow to happen. even if its for a 43 year old Tom Brady. I could see denver doing it though. and they have a young TE who is coming into his own.

I suppose it is always an option to draft a TE. top two TE prospects appear to be: Cole Kmet TE, Notre Dame and Brycen Hopkins, TE, Purdue Both have potential, but I suspect neither is a franchise TE. I think Kmet has the better upside because they seem to use him in a more versatile role. Hes started on either side next to the tackles, they play him out of the slot, andin a reduced split or out wide. hes a good route runner, but not a particularly strong blocker. YOu are also missing Hockensen from Detroit and Noah Fant in Denver. Hockenson put up 367 yards in his rookie year while the team was running with some questionable QB play due to STaffords injury. For a rookie year, this is pretty solid. I'd expect a nice breakout for him next year. Fant put up some solid numbers this year with questionable QB play in Denver. I dont see the Lions replacing Stafford, but I could easily see Denver putting up the cash to lure Brady over there. Maybe they keep Fant and use a second round pick to grab Kmet and try to run the 2 TE scheme that New England ran with Hernandez and Gronk. Either way, I'd say that Denver is an option

with no pass catching tight ends on the roster? I'm not so sure about that. If I was going to pickup a guy like Brady, I'd want to acquire a top notch pass catching TE (or two). I think it is clear that Brady performs better with a TE centric offense. You can do some interesting things with that style of offense to put pressure on a defense and I think it would be a waste of Brady's talents to put him in a situation where he didnt have a good TE to throw the ball to.

hunt missed 8 games. There is no way it would be split in half unless hunt took all the carries in the last 8 games. its also a situation where having missed a bunch of time, do you put him into the lineup with a sizeable workload? likely not. You practice him and try to get him into game shape first. by the time that happened the Browns playoff chances were mostly gone. At that point it no longer mattered. everyone knew the coach was getting fired and the team had (for the most part) quit playing. I guess that leads to other concerns such as character, but I dont know that Hunt was there long enough to have an effect. He certainly wasnt the ringleader.

That's my point. the combined carries would likely be split in half. it does not work if one back gets all the carries because then they need to pay him.

from a cap management perspective it is perfect. both backs do well, but neither does well enough (due to not enough carries) to demand a big payday. That's the ideal place to be.

no kidding. I didnt know a QB who drinks light beer was a problem.

good news is, they have a million draft picks current picks this year 1st: #5, #18, #26 2nd: #39,#56 3rd: #70 If. they nail all of these picks, they could have up to 6 young players that could be starters within a year or two. if rebuilding this team, how would YOU do it?

This is a legit option. maybe even the better option I just dont know if public pressure may force them to do what every team does and draft a QB. They could easily use that top 5 pick to draft a difference maker on defense, or use all three first round picks to stack the rest of the offense. They could easily grab a WR, and two OT in round 1 and a guard or centre in round 2, sign a good solid vet to anchor and mentor the youngsters and the line wont be a concern for a long time. (hopefully) the other second round pick could be used on a RB if a decent one falls into round 2. then grab a QB in next year's draft. Although I do think Dalton behind a decent O line might be good enough. he put up great numbers until that line went to crap. Tannehill was in the same situation in Miami when he left. bad O line. moved to Tenessee(where the line is good) and bingo! suddenly hes a good QB again. what a surprise! it is most definitely possible this could be the case. So by doing it this way, next years draft could totally focus on the defensive side of the ball. and if Dalton doesnt pan out, they draft a QB next year.

anyhow, how I would rebuild is like this: 1) In round 1 I'd likely grab a QB and two impact Tackles for the O line. another alternative is to grab one tackle and a WR if a good one drops to them. 2) In round 2 I'd grab a top prospect at Guard or Centre. Most of the top propsects at this position can be had in round 2 with the other 2nd round pick and the third, I'd grab the best available player who looks like they could potentially be a starter down the road. (any position) I am not opposed to using them all on the O line or D line some of these positions you can fill with second and third round guys who can start by year end. As you are going to have a lot of new talent on the O line, I'd sign an experienced vet of high character to play on that line and show these kids what its like to be a pro. It will probably take a full year to get that line up to speed, but with the talent and leadership (assuming the FA signing is successful) This team can get it done. The reason I am going all offense in year 1 is because I have found top defensive players usually make an impact immediately(especially pass rushers). In this type of rebuild, they likely need a high draft pick next year, so grabbing O line guys and a WR who will take at least a half season and maybe a full season to learn the pro game and come around. A QB (assuming they select one with their top pick) can afford to sit for most of the rookie year. no point ruining your prospect by putting him in until that line proves it can give him time to throw. In year 2 I'd grab the best 2 pass rushers on the board. I'd consider grabbing a RB but at this point the Defense likely needs more attention. Perhaps a DT and a DE. A good line can cover up flaws in other areas on the team, and this would be no exception. 2nd round pick could be another WR. by this point your rookie QB is likely playing, so you need to give him some weapons. with the other Second round pick I'd likely get another defender.

Yes, I was going to mention this as well, but didnt have the time to do the research on next year's draft.

isnt Brady a free agent? if he leaves, there should be no cap hit at all. what am I missing here?

sometimes you predict a breakout, and that breakout does not happen until the end of the fantasy season. Sadly, this breakout could likely mean you will have to overpay to get him next year. a sad state of affairs to be sure. Because in Fantasy you dont want to overpay for anyone.

I looked for great WR's he had to throw to.... couldnt find any. I saw a few average to adequate WR's that he made look good, but as a QB, I'll say most of his career, he did not have a lot of help. crappy WR's crappy line. Thats the story for most of his career.

I agree. but I dont know that I agree with your choice of example. Namath was a champion twice. once for the AFL and once he was a superbowl winner after the merger. Terry Bradshaw was a 4 time superbowl winner. I dont think you can not include him. while I think the hall of fame is watered down, the standard is different for QB's. with QB's they are considered the leader of the offense (if not the whole team) so when a QB wins a chamionship, he automatically becomes a candidate for the Hall. It does not mean he will get in, but he becomes a candidate. If he does not win a championship, he had better be dominant at his position becauase he needs to do more to make up for the fact he hasnt been a superbowl winner. That being said, there are superbowl winning QB's not in the Hall (hi Trent Dilfer) but he played on a team where the star of that team was the defense and all he had to do was manage the game on offense. I suspect if that team had won multiple superbowls, he may have been inducted into the hall of fame anyways, but in this one off, he was not widely considered to be the reason for their championship season. Id argue even Eli Manning(like it or not).... a good but not great QB having won two superbowls, will likely be considered as a possible inductee. My point is... this superbowl consideration typically only happens with QB's. it rarely happens for players playing any other position. And honestly, I think there is something to it. if you can lead your team to more than one superbowl win, you are probably a great QB. a lot of average to good QB's get exposed in the playoffs, so if you as a QB can get it done not once but two or three times. I'm willing to forgive a lot with respect to stats because leadership means more than stats when the chips are down. The goal of every team in the NFL is to win a championship. not to win every statistical category. The hall of fame is there to honor great players, but also winners. it is also worth noting that sometimes an offensive scheme is put together as part of an overall game plan. lots of these superbowl winning teams with great defenses also rely more on running the football and are more balanced. they depend on the QB to lead the offense, but also to manage the game so their defense/run game can be all it was meant to be. giving up on personal stats to win a superbowl? Thats leadership. Why do you think so many teams dont like the Diva WR who cries when he doesnt get the ball enough? They set a bad example for the TEAM.

probably a fair comment. (sad to say)

http://www.nfl.com/news/story/0ap3000001098234/article/nfl-to-test-out-two-potential-rule-changes-in-pro-bowl Personally a 4th and 15 for the kicking team at their own 25 isnt quite the way I'd set it up. it needs to be setup so that a successful completion would almost put the team in scoring position. while I'd wager, the odds of completing are about the same as the onside kick, I think if it was at the 30 or 35 yard line you would see more exciting endings because a first down puts you near midfield. either way I dont mind the idea. or even having this as an alternative (where you can do this or the onside kick currently allowed by the rules)

This.... you cannot compare players from different generations. Joe Namath and Terry Bradshaw played in an era where all teams ran the ball. They ran the ball so much that QB's who consistently got over 230 yards passing in a game were considered superstars. Today the offenses and defenses are more sophisticated and teams dont run the ball like they once did. The game has changed so much I would argue that you cannot compare the players of past generations to players of today's generation. it is not a fair comparison.

I dont think it matters what they call it. Perhaps marketing will come up with a name for the play that will appeal to the people. What matters is that they get the ball and have one play to get 15 yards. I think its a reasonable alternative

Rivers was always an above average QB statistically. I dont know that I'd throw him in the hall of fame. if he had played on some better teams that didnt have perpetual O line problems, his stats would have been better for sure. If he had better WR's his stats would have been better for sure. but its not very often that they consider these things when they vote for the hall of fame. He played on some really bad teams and put up good numbers. I dont see him getting in unless he wins a superbowl or two.