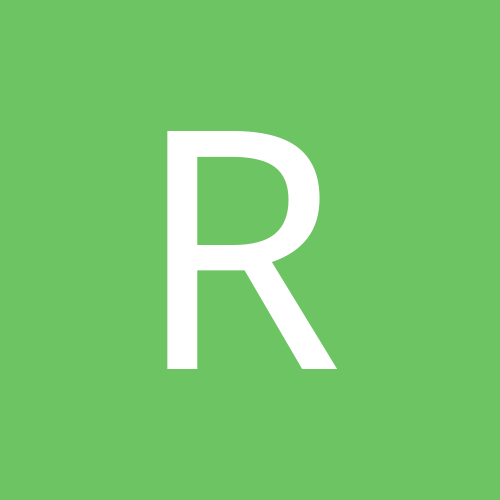 Content Count

6,364

Joined

Last visited

Days Won

3
Everything posted by Ray_T
Depends on the league. My old 12 team league its a different story because there are not enough QB's and backups to go around, so there is a premium attached to QB's. In that format he would have likely been a second round pick (maybe third) Most normal redraft leagues where you draft only one QB, I wouldnt draft him until very late in the draft. The only one that should have gone early this year (based on previous year's production)would have been Mahomes simply because he appeared to give such a huge advantage at the position. As it turns out he came back down to earth this year too. While some would argue that he had a couple games where he was subpar due to injuries to his receivers, I'd agree, but even so, he just didnt produce at the same rate as he did last season.

Yeah, I noticed this as well. I Like him. I even picked him in one of my leagues this year. I just wouldnt go out of my way to pick him in round 1 of a draft (unless its a league where you start 2 QB) Even then, hes likely a 2nd or 3rd round pick in some formats (depending on rules of course)

ok I looked at the fftoday rankings, and he ranked as #6. I acknowledge, this may be a ranking for full season while your ranking may only be for up to week 13. Either way I look and I see a very minimal difference between the #6 ranked QB and the #11 ranked QB so its even possible a different scoring system accounted for the difference I am seeing. Either way, he is a mid range starting fantasy QB. on a good year hes a top QB on a bad year hes a bottom end fantasy QB. When you consider he missed time due to injury, his performance was pretty solid (in my opinion) I wouldnt have drafted him as top 3, but hes a solid choice when healthy.

fair enough. I would argue that teams should be playing well enough that their fate does not rest with a bad call, a bad bounce or (in this case) bad scheduling. I still think the odds of a good game would have been better if this had occurred, but I'm not king of the world so I guess I"m forced to go with the flow. either way, its all said and done. nothing we can do about it now.

That is a fair comment. the NFL should use flexible scheduling to have all the relevant games in week 17 go at the same time. Nobody is gonna tune in to watch houston start a backup QB in a meaningless game. But if all games start at the same time, houston does not have the luxury of knowing the outcome of the KC game, so they no longer start their backup. Makes for more good football. I think that's something we can all get behind.

at QB: Mahomes at WR: Golladay, DJ Moore, Diggs, Tyrell Williams, Breshad Perriman and John Ross (start 3) at RB: Sequon Barkley, Dalvin Cook, Carlos Hyde, and Adrian Peterson (start 2) TE: Kelce K: Zane Gonzalez Def: Seattle

yep. and that OT they drafted last year will be able to play the coming year. Perhaps they draft another player.... perhaps a guard or a Center to shore up the line. Then sign someone. That would make all the difference to that offense.

I think if Green is healthy, they will try to bring him back. Together with Ross and Tate, it could potentially be a very good group of WR.

yes, and the team decided to trade one of their starting O linemen on an average line to get Odell. bad move. Not because Odell is bad, but if you look at the measurables, Baker Mayfield is a short QB by NFL standards and he's still very young. He needs a line more than a lot of other QB's do. I feel this will be a big issue with this offense going forward. If it were up to me, I'd draft O linemen early in the 2020 draft. They could use another difference maker on Defense too, but that Line needs some help or it will continue to affect the ability of this offense to perform.

Tannehill is up there too. real solid player. people are starting to realize hes not crappy now but from a fantasy perspective you could have had him for cheap or free and he would have produced well for you. I dont think he will ever be a stud(top 5) QB because the offense is designed to run the football more than most, and that will take away from his production at times, but I'd argue he should be rostered in all formats.

that really depends on the league, how deep it is, and what the rules are. but yeah, most times its a good idea to stream players in these positions

well, I figured Cook was a guaranteed sit. Even if healthy, an extra week with no big hits improves his chances of performing come playoff time.

I think Lynch is an astute pickup. typically the problem with older players(especially RB's) is they cant take the pounding week in and week out. Lynch is relatively fresh. If he can get up to speed with the offense, and the blocking assignments quickly hes a nice add. and If the offense is relatively similar to the one he played in when he was last in Seattle, the adjustment period may be quick. If this was start of year I'd predict 3-5 good games and then a dropoff in production as the wear and tear of the year takes a cut out of him. in this case, the remainder of the season is so short, I dont know if it will come into play. honestly, Seattle is the only place this can possibly work. no guarantee it does, but I like the odds better than the odds for any other scrub no the wire at this time of year.

This time of the year you NEED to be prepared to run the ball. if the weather turns out to be terrible, the run game may be the only reliable way to get it done. its just prudent planning.

Tannehill is a very underrated player. I drafted him as a third string QB in my league that starts 2 QB with the thought he would likely be starting by week 4 or 5, but it took longer to get to the point where Mariota would be benched than I anticipated (likely to a very good week 1) Eiither way, I do think hes shown he deserves to start in this league. Depending how deep your league is, he may even be a guy you can consider keeping.

resuts: AJ Brown v Houston: 8 catches 114 yards 1 TD Conley vs Oak: 4 catches 49 yards 2 TD Westbrook v oak: 2 catches 14 yards Hurns vs NYG: 1 catch 9 yards Amendola v TB: 8 catches 102 yards Perriman v Det: 5 catches 113 yards 3 TD Watson v det: 2 catches 17 yds Pascal vs NO: 4 catches 44 yards hits on AJ brown, Conley, Amendola, and Perriman. Pascal is neutral at 44 yards. Misses are westbrook, Hurns, and watson. If you were picking from the waiver wire, you certainly could have done worse than a mix of these guys. Nice work

I suspect the pats were doing their own testing to make sure he stays clean. so the first test he failed wasnt on the leagues radar. on another note, I have to think the issue isnt just with weed. Weed is easy enough to quit. I think it most likely his problem is with alchohol or some other drug. cant prove it, but I strongly suspect this to be the case.

this is bad news. when the weather is cold everyones hands are not as good. WR's RB's and QB's

Do I take a chance with a potentially injured Mahomes? or start a Baker Mayfield against the Weakest Pass D in the NFL? I have an idea of what I wanna do, but I thought I'd get a second opinion.

I dont know if this is a factor you consider: Garoppolo is playing in Atlanta where it is projected to be sunny but a bit cool. Tannehill is projected to play in rain. I do generally prefer QB's playing under good field conditions. That being said, Tannehill has played in Miami, so likely he has played and practiced in rain many times before. I'd bet on Garoppolo to put up better fantasy numbers,. but I dont think Tanehill will put up bad numbers. I think the weather plays to his advantage in terms of getting a win. but not for stats.

look this is a fair comment by Mr. Elway. it is not atypical for a team who has been snubbed by a player to refuse to give that player a shot at some point in the future. If any team is to be held blameless I'd suggest Denver and San Fran (who Kap snubbed to become a free agent) are two teams who have every right to not wanna give him a second chance.

when the chips are down, you dont go with a guy who fumbles. although Carson had I think 2 bad games early in the year, and has no history of fumbling prior to this. But if the alternative is looking almost as good, but no fumbles, thats an awfully tempting alternative.

well, there are varying levels of severity this could be. I guess the practice reports will be our only real guide I hope hes ok. I need him for the fantasy playoffs

yeah, no offers. But lots of times before making an offer, a team may inquire (informally) what salary range is expected. if, as a team you are prepared to pay 3-5 million for a backup QB and hes asking 15 million, you dont negotiate, you just simply dont make an offer. that's what I do when I hire people out of university. if the Entry level posituion is 40-50 grand for someone fresh out of university, the guy asking for 80 grand is not in line with reality in applying for this job. If their expectations are not in line with reality, and they agree to work for 50k, they will likely feel that they are 'underpaid' and become a malcontent. (I've seen it happen). at that point, a dissatisfied employee is rarely a productive and happy one. I'd suggest the same principle applies here. so if Kap tells teams he expects more than 10 M, nobody is gonna make him an offer. I like the guy, but if hes my backup I'm just not paying him that much. and if he then agrees to 3 Mil, will he be a malcontent on the roster? do you need to take the chance? I guess that's another way to look at the problem. but we dont have the information behind the scenes. we dont know what was said behind closed doors, and neither side is talking. So in truth, we dont 100% know whether Kap was treated fairly or not. As it looks like he received some kind of settlement, I suspect the NFL isnt completely blameless but that is just based on the optics of the situation. I'm just offering a different way to look at things. I have just as good a chance to be right as anybody else out there speculating on the situation.

I disagree. there are a lot of coaches who like pocket passers and the system is setup to accomodate a pocket passer. While the league appears to be moving towards having mobile QB's, not all systems are designed for them. I'm not saying he couldnt get it done as a pocket passer, but if you are not going to use his feet as an asset in your offense, then why sign the guy. I'm sure the press about him and the flag play a role. I dont think the NFL wanted the sideshow, but I also think if they colluded to keep him out of the league, that was the wrong thing to do. that being said, we are now getting to the point where Kaep has been out of football and its legitimate to ask if he can still get it done. I do hope he gets one more shot, but I'm skeptical that it will ever happen. it is even possible that if he was given a fair shot, he may not make the cut just because of his time away from football (too rusty). Dude is now on the wrong side of the age of 30 (now 32 years old) so each year he sits, his chances of making it decline by a significant margin. I figure if he does not play in the next 12-18 months, he will never play. Like it or not, that's probably the truth of it.