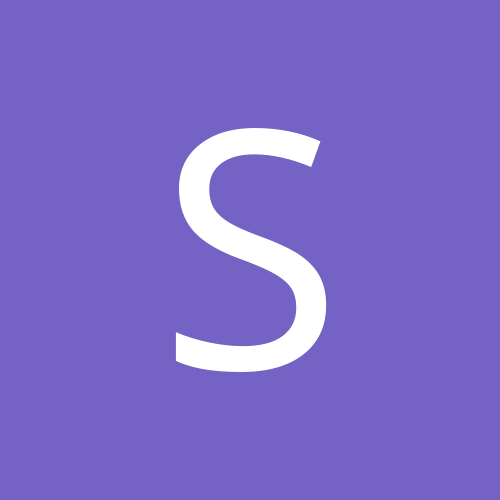 Content Count

976

Joined

Last visited

Days Won

1
Community Reputation
67
Excellent
Recent Profile Visitors
The recent visitors block is disabled and is not being shown to other users.
Anyone benching Cooper tonight even if active?

How the heck does Gibson allow himself to be pushed out of bounds at 2.25?

It looks like Gallup really did take on the Cooper role - occupy coverage to free up targets for other players and be invisible for most games.

Well, check mark for the people we've never heard of.

Too bad you didn't need Jones and Golladay to get "practically nothing".

Is there any hope for Golladay now? I mean when healthy the guy produced with the Lions even when Stafford was out. This whole season it seems like the Giants have had no clue how to get him involved. It makes no sense to spend the free agent money and give him only 2 or 3 targets per game. Also, I understand the issues with the O-line, but is it any worse than the Steelers? Even they have been able to make some adjustments to get the ball in the hands of their playmakers with a well-past-his-prime Big Ben.

It doesn't seem like too much to ask for Jones to finally hook up with Golladay for their first TD of the season - I am not holding my breath.

Now the tough part - figuring out which half of those won't come close to top 12 production and who ought to be there instead.

Yes - 100 yard bonuses killing me this year: 99 from Booker last week and 99 from D. Johnson this week.....

All true. Then again, Randy Moss was pretty much washed up when he landed in New England and put up one of the greatest seasons ever. So, maybe not a slam dunk, but a rebirth is not totally out of the question.

I somehow knew this thread was going to essentially be about the cancel-out theory. It works great unless your opponent's QB runs in two TDs and throws TD passes to every other pass catcher on his team while the WR you benched goes off for 3 TDs and 200+. Start the player you think will score the most points. Period.

How about go back to the beginning of the season?

You can have whatever opinion you want about the "media", but the reality is that media reports is how news gets out. Why does deception make a difference? One example is legalized gambling - Rodgers' deception about vaccination status can influence betting on the Packers and creates the potential for insider information.

Yes, he can respond however he wants, but his responses can be scrutinized however we (or the media) wants. I for one have less respect for someone who tries to weasel around with his answers rather than just answering honestly. I respect Lynch's responses as an honest reflection of his feelings - and he was willing to take any scrutiny for his position..