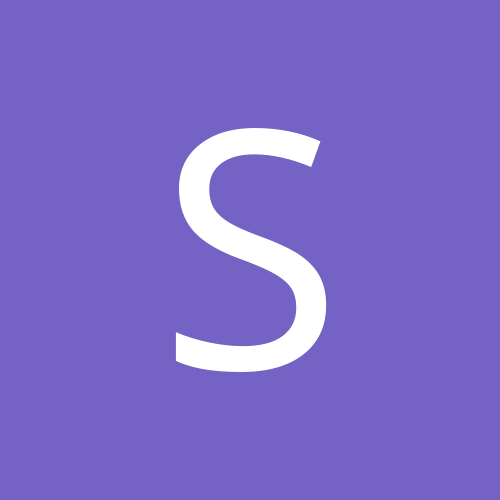 Content Count

831

Joined

Last visited

Days Won

1
Community Reputation
54
Excellent
Recent Profile Visitors
The recent visitors block is disabled and is not being shown to other users.
A good question. Since the Ben went down, the Steelers seem to be trying to exploit specific match-ups more than ever. If Conner is back, Samuels will only have limited value unless they scheme the wildcat against a specific opponent (and good luck predicting when that will happen). However, Conner has proven to be less than durable, so I would hold. I think it's likely that Samuels will start again this season and he can put up some good numbers (especially PPR) in that role. Even with Snell/Edmonds getting the bulk of the between-the-tackles carries the last couple of weeks, it was usually Samuels who was on the field in the red-zone.

If true, that's a stupid tactic that may allow them to have the best record for a non-playoff team. Teams don't pay their best players to sit when healthy. Teams activate the players who give them the best chance to win. Something else is going on here.....

Would be a thing of beauty, but ain't happening. (Come on reverse jinx - oops, did I just reverse my reverse jinx?)

Mason Rudolph? He hasn't put up big fantasy numbers, but also has not put up a total dud performance, yet. Maybe a home date against the Rams is a blow-up spot. The Rams often seem to end up playing in shoot-outs.

FU to Tomlin for not challenging the Samuals TD.

FU to Robby Anderson. You do realize that there is a game against the lousy fins and you got nothing so far?

Hard to say - maybe he has scored his 5 TDs for the season and it's back to normal. Gotta think Nuk's TD total for the second half will increase.....

He will be in the HOF - that's it. A good coach that stumbled into Brady. People forget that he was on the hot seat and well on his way to being fired from his second head coaching gig when Bledsoe got hurt and he was forced to start Brady at QB.

DB stat for int probably better come contract time......

Does anyone think there there may have been some kind of league memo instructing teams playing the Dolphins to take it easy for the first quarter or two? Otherwise, the first halves last week and this week make no sense.

Conner 10 for 58 - maybe keep giving him the ball until the Miami D show they can hold him to less than 5 ypc? I don't understand....

It's sometimes really tough to be patient when you have under-performing studs. Even the best can go through bad stretches. It's usually best to not make a desperate move. In other words, now that what's done is done, don't try to go and flip RW for Minchew.......

Samuals has also been practicing in full and has no injury designation making Snell even more of a risk - gotta hope for mop-up work with the 3rd string RB......

The 1% of waiver articles about "Guys who will have a good game this week" are mostly wrong.

Back in the day, injured players would more often than not suck it up and play (well). This decoy,/playing one series trend is disturbing.