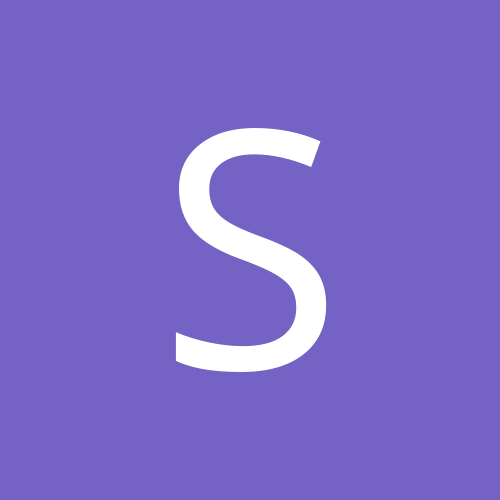 Content Count

1,034

Joined

Last visited

Days Won

1
Community Reputation
71
Excellent
Recent Profile Visitors
The recent visitors block is disabled and is not being shown to other users.
Sutton and Lamb are nearly the same - just replace the "S" with an "M".

Yes, Monday night was much kinder to me in Week 2 than Week 1.

Maybe - but it really just seems like the Denver coaching staff is in over their heads. There are many examples of great coordinators who turn out to be ineffective head coaches.

I feel your pain. Honestly, I gave up on the Vikings about 20 years ago - playoff game against the Giants during the Randy Moss era (I'm sure you remember the game). They fell behind by 14 early in the first quarter and showed absolutely no fight after that (literally seemed like they just gave up - I could be wrong, but I want to say that it ended 44-0). It just occurred to me that if the team cared so little, why should I invest any feelings in the team. It was actually a very liberating moment to no longer bleed the purple. Good luck to you.

Need Cousins to play like crap (Jameis/Brady/Russ level) - could happen if the Vikings rely heavily on Cook or the Eagles D play lights out.

FU to McLaurin again (probably more appropriately directed at Wentz and the coaching staff - should't be that difficult to the ball into the hands of your best playmaker). Also, FU to G. Davis - who sprains their ankle in a Saturday practice?

Is this the Week one overreaction thread? I don't think that the Broncos played their starters in pre-season. With a new coaching staff and new QB, that was probably a mistake. They were having trouble just getting in and out of the huddle with a play call. That's the kind of stuff that is supposed to get worked out in pre-season. They ought to get that cleaned up in the next week or two, which should help overall performance.

See, he just needed a little "motivation"

Agree - need an FU thread for Palmer. Get on the right spot you worthless POS!!!

Probably a no-brainer, but I'm going with Palmer over Akers in a flex spot.

Well, maybe 27 or 28 other teams - Jets, Falcons, Jaguars, and perhaps Lions or Giants fans would probably be happy with 5 wins.

Many don't even wait until halftime. I assume they have snuck their phones into the bench area.

Actually, I always thought the main purpose of the thread was to motivate your player to prove your rant wrong.

Didn't see one of these started yet. I'd be in better shape if I didn't have to face the new beast that is Jamaal Williams. Still doable but no lock: I need Russ to throw for 300+ and 3 TDs with two of those going to Sutton.

FU McLaurin - If I wanted an Allenn Robinson performance, I would have drafted Allen Robinson.