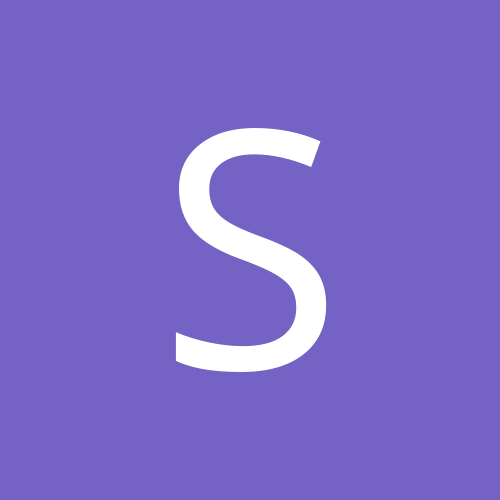 Content Count

1,003

Joined

Last visited

Days Won

1
Community Reputation
68
Excellent
Recent Profile Visitors
The recent visitors block is disabled and is not being shown to other users.
Mostly a function of all the cities in the AFC north being pretty close together. Pittsburgh to Cincinnati is probably the longest divisional travel distance and way shorter than say Seattle to San Francisco which is probably the shortest division travel distance for the Seahawks.

Hmmmm. Picking up Akers in the 4th round would be pretty good value.

When it all shakes out, I'd expect Golladay to be the Giants alpha. That's what he is being paid to be and we know he has the talent as was exhibited on some pretty awful Lions teams (and even when Stafford was out for a few games). Maybe he did quit on his team in his last season in Detroit or maybe he was just never right health-wise - given the situation, I'm willing to give him the benefit of the doubt. Last season the Giants were a mess and that coaching staff never really seemed to figure out how to use him. Golladay never really struck me as a diva and all reports I've seen indicate that he is all in with the new coaching staff.

It's always about the money and when they say it's not about the money, that's when you really know it's about the money. It used to be players would gripe and want out because they were not getting enough touches or playing time. Deebo probably wants elite wide receiver money (already way more than the salary scale for RBs) with reduced workload. The 49ers should play hardball and re-classify him as an RB and franchise him next year.

A lot more Dillon and Jones on the field at the same time?

Nothing there impresses me. I guess Hill and Waddle could make a potent duo, but will Tua be able to deliver the ball? Mostert is getting a bit long in the tooth and outside of a few flashes in SF, never really produced much. When given the opportunity, Edmonds pretty much always under-achieved. Wilson, Parker and Gesicki are JAGs.

He's at least got to be as good as Tommy Maddox, no? What was that, 5k and 50 TDs?

Not sure this will be good for Lamb as defenses will get to focus more attention on him.

I just wonder how many millions were spent on consulting fees to finally come up with this lame name.

Saw this quote from Aaron Rodgers today: "There's a lot of people tuning in rooting against us for one reason and one reason only, and it's obviously my vaccination status," Maybe he should consider that lot people root against him because he is kind of an unlikable doushebag.

Sure - Lions-Steelers back in week 10. The fewest points given up by a team in the game was 16. The Lions gave up 16 points but didn't win. The Steelers also gave up 16 points and didn't win either.

In some games it's the team that gives up the fewest points that wins

Hopefully, it's someone who can figure out how to use Golladay.

To each their own, but in general I prefer more flex positions, especially if there are a larger number of teams (12, 14 , 16). Why require every team to field a TE when there are only a handful that are really viable every-week starters? Why require teams to start two running backs when we know they get injured forcing teams to hoard any potential decent ones? Even the NFL has gone the flex route with players like Deebo and Cordarrelle essentially playing RB. The positional distinction invites further shenanigans when player positions don't really match their function (and pretty much all of the decent TEs are really performing the function of a receiver). So if someone can accumulate 4 or 5 RBs they want to start - more power to them. Just don't make the rest of the league scrounge for the remaining RBs - let them counter with 4 or 5 top flight receivers.

It's difficult to get a good read on St. Brown. He certainly looked the part, but there is the possibility that he was just in the right place at the right time on a team lacking playmakers and a team that most opponents didn't take very seriously down the stretch. He wouldn't be the first player to flash for a half-season only to disappear after the opponents get some tape on him. He would be a pretty big risk to take in the first two rounds, especially if there is no upgrade at QB.