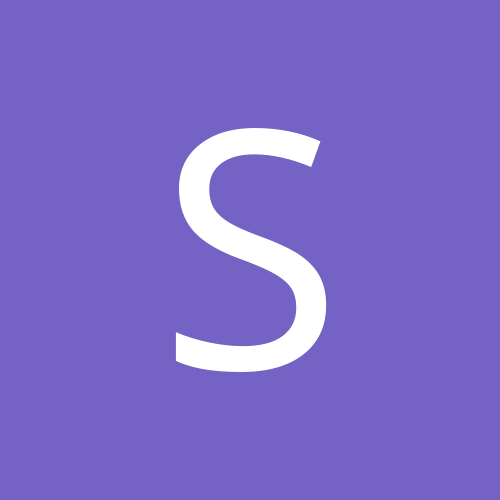 Content Count

862

Joined

Last visited

Days Won

1
Community Reputation
56
Excellent
Recent Profile Visitors
The recent visitors block is disabled and is not being shown to other users.
IR was always a pain to enforce. I was glad when my league finally dumped it altogether. It forces some tough decisions now and creates some player movement possibilities.

Ha! Maybe your Chiefs would rather be going to Baltimore than seeing the Titans come to town........

Don't like the 4th and 1 at the 18 go for it call early in the 3rd quarter. I can see going for it if you are inside the 5 or at the edge of FG range. Otherwise, take the 3 points. Being down 14-9 is not a bad spot to be in at that point - the next possession gives you a chance to take the lead instead of needing a TD and 2-point conversion just to tie.

I always wonder - is it "single entry" only for the poor schmucks who follow the "rules"? I avoid the nonsense those sites altogether.

The Chiefs are going to have to go to Baltimore to get to the Super Bowl. The rest I can see happening.

The Dolphins didn't need this guy?

You shouldn't complain. At least they gave you something. Cooper basically took the whole game off.

Are you a top NFL talent scout? Or does that just show how stupid most teams are, too?

Mental note to self: remember to drop Tannahill.......

You do realize that practice squad guys are not protected and could be signed by any team willing to put him on their 53 man roster? In other words, every team in the league has determined that they are better off with their current 3rd and 4th string RB than this guy......

It would help me if someone (anyone) besides Robinson would score for the Bears....

Yeah, and thanks for showing up tonight, Amari. We already need an FU thread.......

I actually like how you call it knowledge - I would call it paying attention, but I still don't think there is much skill involved. Over the long run researching match-ups and understanding strengths and weaknesses provides information/knowledge that probably performs better than picking random dudes, but at the end of the day you are really just making an educated guess, going on a hunch, using tried and true techniques (never bench your studs, never start a player coming back from a multi-week injury....), but there are no guarantees that using that knowledge (or "skill") will provide any benefit on any given week or even over a longer period of time. A few examples: Will Fuller and TY Hilton were both returning from multi-week injuries in week 12 - playing against each other. The Texans D hasn't been particularly strong against the pass and ranks worse that the Colts D and TY has a history of tearing it up against the Texans. Your skill/knowledge tells you to bench both players, maybe start TY (who ended up being used mostly as a decoy going 3-18 while Fuller went 7-140). Benching both worked out great if you had a DJ Moore (6-126-2) or Tyler Boyd (5-101-1) to plug in - not so great if your alternatives were Jamison Crowder (2-18) or Emmanuel Sanders (1-15). Does it take skill to bench Amari Cooper (0-0) against the Pats in week 12 for someone like AJ Brown (4-135-1)? I don't know if anyone had the nerve to do that, but based on that result (and using similar skills and knowledge) they might be inclined to bench Golladay (4-158-1) with a 3rd string QB on a short week against Bears D (widely considered to be one of the better defenses in the league) in week 13 for an AJ Brown (3-45) or Odell Beckham (3-29) - oops.....