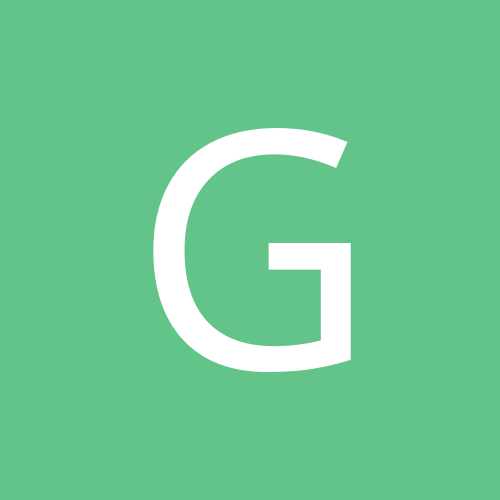 Content Count

869

Joined

Last visited
Everything posted by gpann101
Regardless who starts at RB, I'm concerned of opposing teams stacking the box to stop the run. Cooks won't be able to stop that by himself. There is no viable weapon to rely on in Houston outside of rb3 or wr3 considerations.

Not sure why the change but I'm reading posts from 1-2 years ago stating it's current ones?

Van Jefferson 5 / 150 / 3 tds

Expect ADP to chase Sanders yards total and claim the 3rd spot in rushing tds. He wouldn't come back to sit on the bench.

Is it me? Does it seem like the Bears want and are hoping to move Forte? Seems like all evaluations for other players are in. However Bears make statements.." he could play week 9" lol. If that doesn't scream that the are trying to move him!

Not saying Priest Holmes 2.0 but Jets were not best fit coming from a well rounded team like Steelers. Head case aside,he's in a great motivation position to establish himself respectfully one again

Mixon is a hold/ buy low canadiate. He didn't find his groove until halfway through last season. New team around him now and he will be a part of league champs this year as he was last year.

Consensus QB1 vs. Every down pass cathing back?

14 team 3 keeper league... 1) Zeke 2) Mixon 3) Mahomes or Sanders?... also have Godwin

Miles makes me nervous.. injury last pre season,took a hot towards end of last season where Scott flourished, and now current situation. I question the durability for a 3 down pass catching back BUT upside is HUGE!. AS FOR Mahomes, if he's back in 2018 form with help from CEH...that's hard not to consider as well!

Most passing yards...Mahomes Rushing title ..Joe Mixon WR1...*Godwin *10 yards shy of Jerry Rice's best season Hurst finishes top 3 TE ROY ..CEH connecting with Mahomes through the air 20 times sealed the deal Superbowl winner...ATLANTA

RoJo NFL comparison= Jamal Charles..."*"

Yeah, i read Miles was mistaken for Corey Clement....stay tuned!

Have a hunch NO D will blanket AJ leaving space for Corey Davis to become an unsung hero 4/120/1td

If you have been relying on Miles to win games...your roster possibly has other concerning issues.

Curtis Martin 1995 . Anyone have to check newspaper to formulate qb passer rating to determine points? Manually can commish to submit lineup? We are all spoiled today with the internet for sure!

Barkley goes to season ending IR week 3

Mixon and it's not even close.

gpann101 replied to Saturday Night Beaver's topic in FFToday Board

Pay Zeke! Anyone think Gurley would get the contract he did if it was a year later?!!! Rbs take alot of beating..don't blame these guys for getting what they are worth!

1) Elliot- why? Talent...talent around him...improves every year 2) McCafferty- dude is a duel threat beast ..on a pretty good team around him 3) Barkley - I hate putting him here. Manning loses his #1 guy...about to lose his job and opposing teams will scheme against the run. Oh yeah.. Giants play DAL,PHI,& REDSKINS twice...not bad defenses that have experienced Shaquon already 4) Kamara- kid is a BEAST! Started out HOT then faded out 5) Mixon- will only go up from here!

Most leagues go weeks 1-16 that includes championships. Certain cases leagues go to week 17. Point being for the majority leaguers to NOT include week 17 player stats when considering drafting next year. Just saying..Merry Christmas all!!!