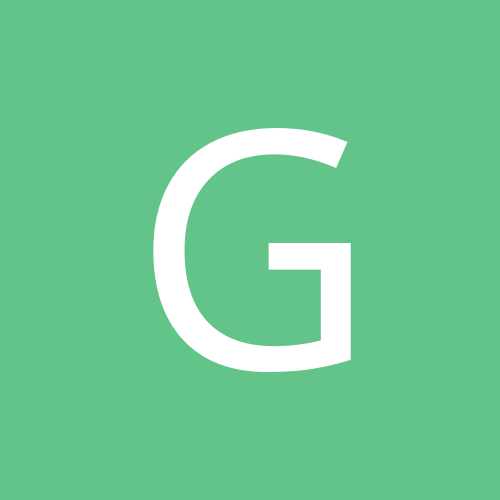 Content Count

857

Joined

Last visited
Everything posted by gpann101
Have a hunch NO D will blanket AJ leaving space for Corey Davis to become an unsung hero 4/120/1td

If you have been relying on Miles to win games...your roster possibly has other concerning issues.

Curtis Martin 1995 . Anyone have to check newspaper to formulate qb passer rating to determine points? Manually can commish to submit lineup? We are all spoiled today with the internet for sure!

Barkley goes to season ending IR week 3

Mixon and it's not even close.

Not sure why the change but I'm reading posts from 1-2 years ago stating it's current ones?

gpann101 replied to Saturday Night Beaver's topic in FFToday Board

Pay Zeke! Anyone think Gurley would get the contract he did if it was a year later?!!! Rbs take alot of beating..don't blame these guys for getting what they are worth!

1) Elliot- why? Talent...talent around him...improves every year 2) McCafferty- dude is a duel threat beast ..on a pretty good team around him 3) Barkley - I hate putting him here. Manning loses his #1 guy...about to lose his job and opposing teams will scheme against the run. Oh yeah.. Giants play DAL,PHI,& REDSKINS twice...not bad defenses that have experienced Shaquon already 4) Kamara- kid is a BEAST! Started out HOT then faded out 5) Mixon- will only go up from here!

Most leagues go weeks 1-16 that includes championships. Certain cases leagues go to week 17. Point being for the majority leaguers to NOT include week 17 player stats when considering drafting next year. Just saying..Merry Christmas all!!!

Conspiracy theory...these beat writers must be going against Gurley in their championship rounds. If Gurley sits...Kelly is up. Heck start CJ as a flex...both backs will get 100 yards on 'ZONA!

Any player should be ranked based on level of consistency. Mahomes should be considered a top 5 skilled position player in drafts next year due to what he's done week in and week out. Elliot started slow yet got red hot with the Cooper trade...Barkley is every bit of a top 3 player. Gurley as well. Kamara early this year made me feel like he should have been the #1 overall pick but then became inconsistent. Based purely on consistency with a multitude of weeks.. 1)Elliot( if Cooper was there from the git go and a viable te that could be addressed next year...Elliot will be the most consistent back 2)Mahomes find one match-up this championship week that a team does not have mahomes.( I have him in both my leagues for championships) 3)Barkley...rookie..crap oline..and eli...WOW! 4)Gurley been outstanding but I have a feeling he won't be run into the ground like he has next year 5)Mcafferty this kid can do it all! Will continue to get better on a young super talented team. There's my top " consistent" 5..heck,#6 would be Juju

My keepers... Mahomes Elliot Mixon may be set for a few years

You can not deny Robert Fosters consistency. I think he will have a 100/2td day against pats. My thoughts..Bills have nothing to lose and everything to gain opening up that playbook for next year

Rams want first round bye with homefield advantage. Had they won last week,I believe Gurleys usage would be minimal. Not to say if they jump out with a 3-4 td lead by halftime,they would pull him. Bottom line,the closer the game is,Gurley will be in it all. They get a substantial lead..Gurley is out! My 2¢

Going to think outside the box here. Washington is very much in the hunt right now and defeating a division rival makes this an important game at home. Also ADP is about 150 yards away from a 1000 yard season in which he can do against Giants. I have a few options and everytime I've benched PETERSON, I could have won. I may roll with him as a flex. Also ,the match-up only gets better with obj gone. This could be a battle of the elite rook RB vs the elite vet...just saying

Hard to say..been brutalizing my league with Mahomes and Gurley

In a MINN vs NE shootout..Josh Gordon blows up for 12/200/3TD's ( bold enough?)

Going back and forth starting Moore or Josh G. My concerns with Moore...mcafferty runs...and runs some more on TB giving no reason to pass. My concerns with Gordon...Gronk back,MINN D. I still think pats are playing possum with Gordon until playoffs but that does no one favors now

Just secured Malcolm Brown just I case Rams decide to rest Gurley during fantasy playoffs

Trade Mahome's if...you are in a redraft league and your return fills a few voids on your roster Keeper League...there's only 1-2 players I would do an even trade with Mahomes. The way I see it..with Mahomes,your also getting Hunt,Hill,Watkins,& Kelce to pad his stats.Kid is looking pretty solid and starting to shape up to have a stellar career. Get him rostered now as he will likely be a top 3-5 pick for years to come!

Called strategy. I started 0-5 a few years ago. Being in keeper league/Ohio State fan, I really liked Zeke and wanted him. The only way I could have employed his services was to use OBJ as trade bait. I ended up offering alot more to seal the deal with the top dog in our league. Trade happened and he had to exchange player for player. Ajayi was one player I received. At the time he wasn't doing crap and was in coaches doghouse.With zero expectations to win, I found myself 1-5...5-5...8-5! With the help of my already drafted Jordan Howard and Zeke,and Ajayi...my 0-5 team made it to the playoffs! Guess who I met at the championships? Yup...the former Zeke owner. I won the championship that year based on the premise of this thread. I knew Zeke was special and needed to rebuild my ff team since losing Beast mode for many years. Never expected to win but I'm also living proof that any 0-5 team can come back and bite you in the ass!

BB and Patriots are the undisputed kings of the NFL when it comes to reviving former stud players. Great move!!!