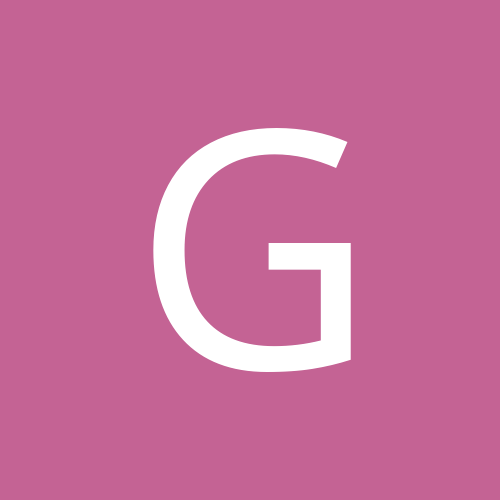 Content Count

15,283

Joined

Last visited

Days Won

4
Community Reputation
271
Excellent
Recent Profile Visitors
The recent visitors block is disabled and is not being shown to other users.
I wonder if I don't get it, work will let me work from home until retirement. I would skip it for sure for that.

In his ruling, Mr Justice Warby explained that Orbis was commissioned by Fusion GPS, an American strategic intelligence firm, ultimately on behalf of someone at the top of the US Democratic Party. Mr Justice Warby said that both Mr Gubarev and Mr Steele agreed that the publication of the dossier was "one of the most irresponsible and reckless actions in the history of modern journalism". Mr Gubarev's lawyers relied on text messages sent between Mr Steele and Sir Andrew in December 2016 in which Mr Steele said Senator McCain "appears to have bottled it", describing it as "quite depressing". Sir Andrew replied: "Yes, but not surprising. I thought the stratagem unlikely to succeed. "The immortal words of a former secretary general of the former League of Communists of Yugoslavia have always comforted me: 'In the end the Russians always f*** it up.'" In his ruling, Mr Justice Warby said: "I do not find this persuasive as a basis for an inference that the defendants intended, or authorised, media publication of the allegations complained of." The judge added that he accepted Mr Steele's evidence that he "hoped information would be passed to the CIA, the National Security Agency, and to colleagues of Senator McCain on the National Security Committee". The "strategem", Mr Justice Warby said, was "to ensure that senior Republicans knew of its existence", but not for the dossier to be published in the media.

Steele already admitted in court he made it up ( https://www.eveningexpress.co.uk/news/uk/former-mi6-spy-not-responsible-for-publication-of-steele-dossier-court-rules/ ). And it's in the declassified documents that Christopher Steele admitted he made up the Russian hoax to focus attention on Trump and off of Hillary Clinton's emails. I can't find the link for this but I just read it yesterday in the declassified documents.

I think it's up to scout inputs and the GM.

Thanks for posting this, really interesting. On the lighter side of this, I just found this picture: https://twitter.com/trashytrashrat/status/1254811420824268800/photo/1

I just got a call within the hour from Bronx New York from this number with this recording: https://nomorobo.com/lookup/347-748-1286 I hung up after they asked if I voted Biden or Trump. Who knows what they're after or who they will give the answers to. Not getting my name associated with their survey or any survey. And I'm a huge supporter of Trump.

Think about this, how would anyone know what all these people are thinking? They are writers on the internet pushing their propaganda, own agenda to try and persuade and convince people that Trump's base is shattered. Show me a statistical sampling without sampling error of the population of "evangelical Trump supporters" and how they feel now since the Capitol incident on Jan 6th.

There's no erosion of Trump's base or Christians supporting him. You linked an article by a hack "writer".

Well Obama is Satan, saw him in a movie. https://www.hollywoodreporter.com/news/bible-producers-cut-satan-scenes-680781 Oh look at that they removed Obama Satan from the movie. Got to keep that on the down low.

Have you tried Pepsi zero? I really like it.

The term "sugary drinks" does not include milk. Yes, milk has natural sugar but it's a different kind of sugar and doesn't spike your blood sugar like drinking a Coke or Mt. Dew. My drinks: Vit D. whole milk Diet Dr. Pepper Coke Zero Mt Dew Zero Pepsi Zero

You sound unhinged. TDS is real. He condemned the violence last week the same day it happened.

Trump needs to stay Republican and continue to change the party for the better and weed out the imposters like Romney, Sasse, etc.

Thanks, I didn't really believe what I wrote. That was an ex-girlfriend's rant and I wanted to see responses to it.