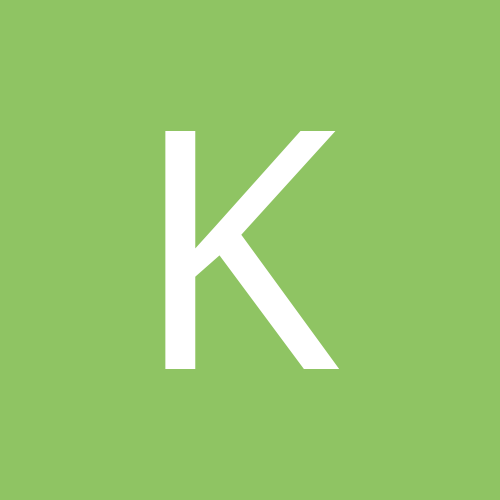 Content Count

363

Joined

Last visited
Community Reputation
2
Neutral
Recent Profile Visitors
The recent visitors block is disabled and is not being shown to other users.
Going to try and post consistently here.... Initial leans: Lions -7 Buccs +2.5 Den +6

I bet they keep him out through the bye week which would give him 6 weeks recovery. If they lose the next 3 games then I wouldn't be surprised to see him vs the Chargers in 4 games.

packers, vikes, titans, chargers are next 4 Chiefs games....they can get 2 maybe 3 wins out of those with the expectation Mahomes comes back in 3-4 weeks.... MRI is scheduled to be done in about 50 minutes from now so we'll find out soon....

.5ppr flex Keeper league Offer is Julio OR Amari plus Hollywood Brown for DJ and Darwin....I know it looks pretty obvious on paper but I am leaning Amari/Hollywood for DJ/Darwin. Amari won't have keeper value but Hollywood will. I have DJ as keeper next year then he's done. I don't know what Darwin does in practice all week to earn him no PT but its enough for me to consider trading his keeper value away My RBs and WRs Kamara DJ Chubb Connor Darwin Thompson Godwin Samuel J.Brown DRob (AJ Green) I haven't been playing Connor and just getting by with the WRs to pair with Godwin. Who knows what AJ Green is gonna be when he gets back....This trade would make my lineup look like this.... Kamara Chubb Amari Godwin Connor/J.Brown/Samuel @ the Flex Thanks all for the input...

Zona +3 1u $ Zona +145 1u $ Panthers -3.5 1u $ Vikes -5 1u $ Buccs +3 1u L Broncos +6.5 1u $ Best of luck all $ $

Ok I'll play this game... 2qb superflex... league winner 2/3 past years and took 2nd that other year.... most points scored against by over 100 and outscored by 191 points to start the year... I fully expect to still make the playoffs Watson Jameis Chubby Damien W D.Montgomery Breida Tyreke Godwin Ridley Demarcus and Mecole Waller 0-4 but only 2 games back.... will make the $ Good luck all....

I know the comparison vs Lockett was already addressed but there is no "2nd fiddle" here as both Evans and Godwin are only separated by 1 target....

Mccoy is said to be on limited snap count

Yes he's never been an accurate passer by nfl standards but he has never looked as bad as he has through these 2 games....missing wide open guys all night, should've had 400 yards and 2 TDs.... going on the bench for now but I also don't have high hopes for rest of way. Only hope is that he's still way too rusty from the injuries and he "gets right" within a few games.

Just curious, what are some of the philosophies on FAB money spending after week 1 ? Personally I have no issue spending 20 - 30% on one guy if its a guy I trust is gonna be a big part of my team...or two, leaving roughly 50% of total budget for the remaining weeks. Example: 6pt TD keeper league and DAK is on ww. My QBs are Jameis and Cam. I liked enough what I saw out of Kellen Moore's offense that I'm targeting DAK with 35% of total funds. McLaurin I don't necessarily need WR help but for better depth I'm targeting him at 15%. other philosophies???

You watch him play or just look at the box score the next day?