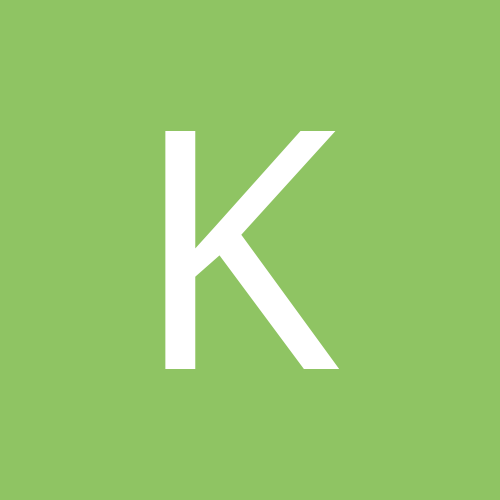 Content Count

644

Joined

Last visited
Community Reputation
8
Neutral
Recent Profile Visitors
The recent visitors block is disabled and is not being shown to other users.
Dean Spanos is one of the biggest dead beat owners in the league.....Staley gave him the game ball after they clinched the playoff birth. Winning is secondary only to the bottom line...

Looks like he really doesn't want to extend that foot downwards.....flex up towards the knee no problem but flex down he's babying it for sure. Same as when he steps down off the podium.

It has no bearing on what "I like" or "don't like"....I apologize if I sound "frustrated" as that is not the case and not how I mean to come off.... My point in posing those questions to you is that WE DON'T KNOW..... YOU are making huge assumptions based on your perceived knowledge of how front offices think and operate. Your comment "this is so common sense to anyone with even a moderate level of football knowledge" says all right there.... So IF the Bears do not do what you say, which is take a QB #1 overall then trade Fields, Ryan Poles is a dummy and his level of football knowledge is LESS than moderate???

This same thing should apply to the Bengals then.... Cincy was biggest public dog of the weekend. Won convincingly and now the road favorite. Tread carefully....

Time to grab Cincy at plus money is long gone..... Chiefs now 2.5 point dogs....... Mahomes & KC 6-1-1 ATS as Dogs.... first loss came earlier this season vs. Bills.

Iggles gonna end this Niners run on Sunday....

No, I think we are all arguing different points..... at least I am anyway. With regards to your most recent point....If the Bears believe one of those QBs is BETTER than Fields then yes, draft away and then figure out what to do with Fields whether that is at that moment of the draft or 3 months later. No one anywhere said anything about overpaying for Fields. NFL teams overpay for players every year, year in and out, nothing new.

Yes, slightly higher in that format..... I am not a big fan of Pacheco compared to most FF fans (and kc fans). He is a serviceable nfl back in a top 3 nfl offense. He does not catch passes so better in 1/2 pt and non-ppr. My issue with him is his "eye test" is much better than the reality of his metrics / efficiency. I just think he is overrated. His movements pop off the screen but is he really forcing missed tackles or breaking tackles at any significant rate above league average? No. Is he great value for a 7th rd pick? Yes. People saying Clyde will be traded....Ok, for what? Veach have a history of trading underperforming former high round picks in their last year of rookie deal? Nope. What are they going to get for CEH that would make him worth trading? Not much so why do it when you can just leave him on the roster for one more year with limited cap consequences. Maybe McKinnon is resigned. KC had Darrell Williams previously in the McKinnon role and before him it was Damien. KC will have another McKinnon even if its not Jerrick next year. Lots can change from here on out but as of now, I'm not comfortable taking Pacheco in any league where I can start 3 RBs unless he is my 4th RB I'm drafting (14 team then yeah I'd be fine with him as RB3) I'm sure most would argue that but thats just me. I will sleep perfectly fine even if he is a top 10 RB next year.

Ok....thanks for clearing that up, I understand now.

Yes....I agreed and still agree on the first two statements in BOLD. But, how can you make blanket statements on an organization like the other comments in BOLD when the BEARS organization has never shown the will to do things like you suggest? These are your opinions based on public perception and what other organizations have done. They have nothing to do with the Bears. How long has the Bears GM been in power? Did he draft Fields? Who owns the Bears? What has she (or the family) ever done to give you any indication that they are the Jerrah Jones / Daniel Snyder type? "Almost guaranteed" huh....OK.

That is my point..... you've been claiming this repeatedly ANY and EVERY chance you get..... I get it, you're butt hurt Mahomes had an "elite" season. Dude is gonna win MVP. Anyway, IF the Chiefs make the Super Bowl, are you saying they "might" win it so you aren't going to bet??? Just trying to understand your 100% previous stance that Mahomes & KC won't win another Super Bowl. So you say you stated this prognostication in 2020, had the chance in 2021 to back it up with your pocket book and did so. BUT now if you have another chance to put your $ where your mouth is you are getting cold feet?? Interesting....

Who said the Bears think he sucks? How do we know how they value him within the organization? Poles did not draft him so there are no ties there. How do we know what Poles thinks of Young? CJ? Levis? Another QB later in this draft? They are many pieces away from being a legitimate playoff team, I'm sure this new front office knows that, they are in no hurry.... If I was Poles I'm trading the pick for a HAUL of futures and rolling with Fields and some vet back up for the year, positioning myself to get Mr. Caleb Williams in next years draft...but that is just my humble opinion of what I would do.

Bill loves him some Nuk.... Pats are my pick

I was responding to Ray Ray's comment, I highlighted it and agreed with him.....his reason of "they won't get a gang of picks for Fields" is why Fields won't be traded and the #1 pick will be traded...."a gang of picks".