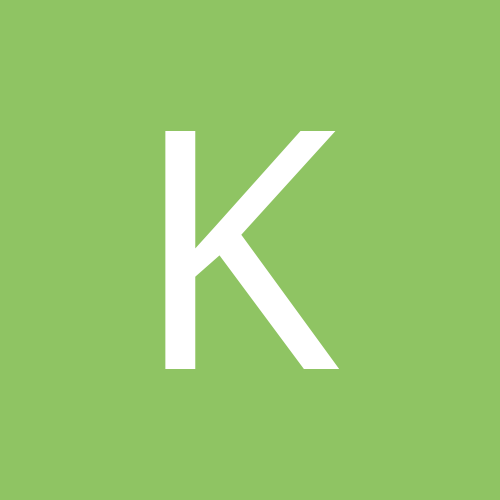 Content Count

667

Joined

Last visited
Everything posted by kcBlitzkrieg
Chiefs have hit home runs the last two drafts; first with oline (Creed & Smith) then last year with defensive focus (Karloftkis, McDuffie, Watson). Word is this year it will be defensive line. Toney is going to be their WR1 next year, per the team. I'd love to see them take a TE, this is the deepest TE draft in a decade plus. Kincaid is my boy if that's the case. With 10 picks I think all of these areas can be properly addressed (DL, OL, RB, TE). Justyn Ross is also on practice squad for them, low probability of regaining that pre-injury form but ya never know.

McDaniels took Tebow..... Don't count out Seattle, regardless of the Geno resigning....

Damar = straight cash homey

so who they taking then this year? A. Jaxon? B. TCU kid? C. another TE D. some mid round guy who won't produce more than D.Rob just did

Hey they take care of the families though....pretty high on importance I'm guessing

Schotty's son getting the Dallas gig is a vomit move.... word is McCarthy will call the plays but still, look at who Brian Schottenheimer's offenses have been and where they have finished in offensive rankings. Puke. Todd Monken taking the Raven's OC job is interesting.... Cardinals are going to have another top 10 overall pick in the 2024 draft....

He interviewed for the Texans OC job the other day, haven't heard anything since....

IF, and I know its a huge IF, Toney could stay relatively healthy he would be the WR1 in KC. Andy showed a lot of faith in game planning him into the offense when he was healthy. He has the juice to be a big contributor in that offense. Lot's of young guys have started out labeled injury prone and proven the opposite as they became veteran WR. Wouldn't surprise me if they resigned Mecole either, both sides giving each other a break on a team friendly deal. One thing to look out for is KC drafting a TE like Musgrave or Kincaid (my favorite). KC ran 12 & 13 personnel nearly 40% (combined) of the time this season.....Kelce isn't getting younger....Noah is solid TE2 but doesn't have the ceiling of a guy like Dalton.

Mahomes will never win another Super Bowl = Clown emoji

It's actually the last 9.... Hope Mahomes makes history come Sunday!

The last 7 MVP winning QBs have all lost the Super Bowl.... Last one to win was Warner in '99.

Yep.... Roger works for 32 owners. Those are his bosses. That is all he cares about and giving off the perception that the NFL cares reflects well on his bosses so that they, individually, can not give a f*ck.

https://profootballtalk.nbcsports.com/2023/02/01/bears-want-running-to-be-part-of-who-justin-fields-is-not-all-of-it/

LMFAO..... I'll give it to you WP, you can be funny...."my bets are worth 4 points". Why don't you bet the Eagles -7.5 alt line +240 or so....there is your + money opportunity right there. I need to remind myself this is a fantasy football forum and not a gambling forum. Expectations are too high, I'll dumb it down for myself moving forward...thx

Doesn't change the fact that you called the Bengals ML an "easy win". Mahomes will "never win another Super Bowl" and now "Eagles will win by double digits". Yes, we know, you have been very clear in stating "you don't bet"..... which is a good thing because you'd be dead broke based on your prognostications on games....

I said the same thing....right before the replay showed it should've been a no catch.

No offense dude but you need to lay off your "hot" Mahomes takes....you are getting embarrassed with repeatedly trying to evaluate and predict against his greatness....

Carr to Carolina would be a very solid move for them in the short term. Kellen as Charger OC is automatic upgrade for Bobby Herbert....they need to sign another WR or draft a speed guy for him. Sounding more likely Mr. Rodgers is gonna be playing in the Big Apple next season. Auto upgrade for all skill guys on that team.

Dean Spanos is one of the biggest dead beat owners in the league.....Staley gave him the game ball after they clinched the playoff birth. Winning is secondary only to the bottom line...