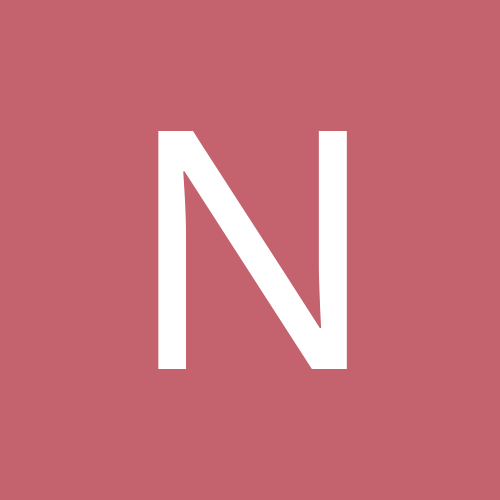 Content Count

114

Joined

Last visited
Community Reputation
1
Neutral
About NickSac
Rank

FF Geek


Birthday

09/04/1982
FU Charcandrick West, Matt Forte, Cameron Artis-Payne, Amari Cooper and, yes, even Antonio Brown. Fock all of you! Not 1 touchdown from the whole damn group. Fock you John Fox, Fock you Ron Rivera. And a big FOCK YOU to Luke Kuechly for looking like a child while Julio snatches a hail mary over your head.

I've been streaming TEs all year, a lot of the times picking wrong, but somehow I've made it to the finals. So, for the people that don't have someone in the Gronk/Olsen/Walker/Reed tier, how are you feeling about your middle of the road TEs? On my roster, Julius Thomas, Richard Rodgers, Eric Ebron, Zach Miller Julius Thomas - @NO - Saints are a top 5 match-up, giving up 81 ypg to TEs, giving up 10 TDs on the season, but only 1 in the past 4 games. Seems maybe they've shored up that leak a little bit since Ryan got the boot? Zach Miller - @TB - Bucs have been pretty good the past 5 weeks against TEs, only giving up 67 ypg and 0 TDs. Alshon is always banged up so you never know if he plays or sits or plays but leaves after a short period, so unpredictable. If he's out or atleast very gimpy, gotta think Miller gets a lot of targets. Richard Rodgers - @ARI - Surpisingly, ARI has given up 87 ypg to TEs over the past 5 games, allowing 4 TDs as well. The TE points scored have been trending up the past couple months. They are the number 1 match-up play. That 30 point miracle a few weeks ago for Rodgers has him as a Top 10 TE on the year (in my league at least), but he's totaled a whopping 7 points combined the past 2 weeks. He just disappears from the game plan sometimes. Eric Ebron - vs SF - Speaking of disappearing from the game plan, Ebron is my most frustrating TE this season. In a year where Calvin hasn't been the Calvin of old, you'd think this 6'4 250lb dude would be in a position to capitalize, but no, his past 4 games points scored, 3, 7, 3, 9. Why they don't use this guy, I don't know. Niners only allowing 42 ypg to TEs last 5 weeks, only twice all year has a TE scored 10+ on them (Rodgers wk 4 and Barnidge wk 14) This is a glorified Who Do I Start topic, but hey, its the Finals, and there is at least some discussion to be had, I gotta think there are a lot of people out there that don't have a Top Tier option and are looking for every point this weekend. Any opinions are welcome. Thanks for reading.

I have a similar decision of Carr tonight or wait on Brees news. Gotta go with Carr. Another thread with discussion on this same situation, most of the replies there are advocating Carr as well http://www.fftodayforums.com/forum/index.php?showtopic=452046

I have the same decision, Brees or Carr. Been targeting this Brees @ Home against Jax for the past month, so of course he gets hurt. Last 5 weeks, JAX allowing 261 ypg, 1.6 TD/g, 32 rushing ypg to QBs, not that Brees runs a lot or anything, but, every point counts. Last 5 weeks, SD allowing 231 ypg, 0.8 TD/g, 22 rushing ypg to QB. Right now I've got Carr in my lineup, wondering if the Saints will bother putting him out there when their season is over and they could use the opportunity to see what they have in Grayson. So, to expand on that topic, Saints fans, do you think it will be Grayson over Flynn? I haven't seen any reports stating if there is a lean one way or another. If it is Grayson, anyone crazy enough to start the rookie in his first game in the SuperBowl, just for that juicier match-up?

Pretty much agree with the other posters, fine trade to make an upgrade but maybe you're giving up just little too much. You don't need CJ, Jones or Kelce to carry their position, but I would have held onto Rams D. Guess it depends on what your D situation is after the deal. Thanks for answering mine.

I'd also do it, having Gronk is so huge where he can offset a little lower production from your WR corp, with the upgrade at RB, seems like a good move. Thanks for answering mine.

12 team, redraft, 0.5 PPR My lineup, starters bold : QB - Drew Brees, Derek Carr, Alex Smith RB - Matt Forte Flex (RB/WR) - Charcandrick West WR - Antonio Brown WR - Amari Cooper Flex (RB/WR/TE) - Jonathan Stewart, Stefon Diggs TE - Julius Thomas, Eric Ebron, Richard Rodgers I'm considering a trade sending Carr and Cooper for Latavius Murray and Gary Barnidge. Lost Forte this weekend obviously, our trade deadline is Wednesday, so we probably won't have a definitive timetable for Forte by then, so I have to plan as if he's done for at least most of the rest of the season. I could slot Diggs right into Cooper's spot, replace Forte with Murray, upgrade my TE big time, but then I depend on Brees to be my guy rest of the way. He's @TB, vs DET, vs JAX in the playoffs, two home games, that's nice, 2 Top 5 matchups and a top 15 matchup. Don't want to get too excited about the 7 TD game when he's been a 1-2 TD per game guy outside of this past week. Carr is @DEN, vs GB, vs SD, not a great matchup in the bunch, but he's been a 2-3 TD per week guy pretty consistently. RBs doing much better against all 3 of those teams than QBs though, so it might be better to have Murray than the Carr/Cooper combo. We've got 2 loaded teams just crushing people up in the league, gotta swing for the fences against them. Looking for some opinions, thanks for reading and responding.

Just sayin, any time spent in a defensive meeting talking about Todd Gurley, is time spent not talking about the guys that will actually be out there. Probably makes almost no difference, but there's zero benefit Fisher saying "Todd's not ready" versus maybe some tiny little benefit saying "He might be out there for us."

None will be more than a Flex option until Week 8 or so when Gurley takes over the lead. Even then it will most likely be a 50/40/10 split between Gurley/Mason/Benny. Mason is the lead back if he's ready to go this week, but you will still see Benny in there a lot. Pretty much the only thing the skins have going for them is a decent front 7. Bam Bam Cunningham's head down legs churning style is probably the better way to attack their defense. Could easily see Mason bottled up for a lot of 1, 2 yard gains, maybe he breaks the 70 yarder to save you, but... first game back, don't think its likely. Gurley being reported as a possible go is just to make WAS D Cord scheme for him. No way Fisher puts Gurley out there on that field, too many people tear up their legs on that grass.

Need Cutler to outscore Graham by 9.1. Pretty nervous.

This. Thats my reasoning for playing him this week, I need a miracle, and its either Gordon, Kelce or Decker in my last flex spot to provide that miracle. Gotta hope JFF can scramble a little, extend some plays, and hit at least 1 long bomb to Gordon.

In the semi finals with nothing coming out of my RB spot pretty much every week. We start 1-RB, 2-WR, 2-Flex, so we are only forced to start 1 RB each with, with the option of up to 3. I haven't started more than one in months because I have NOTHING at RB. Drafted - Ball, Gerhart, Sankey, Freeman From the WW - Donald Brown, Matt Asiata, Storm Johnson, Brandon Oliver, Darren McFadden. This week, the freaking Playoff Semi Finals, Im lining up Reggie Bush. I need Reggie f******* Bush to get me into the money game. Made it this far with a monster WR/TE group, but this no RB thing will probably end me this week. Anyone get this far with nothing from one of the 3 major spots RB, QB, WR?

Im playing against.. (keeper league) QB - Brady RB - Lynch WR - Calvin WR - Hilton Flex - AJ Flex - Cobb TE - Gronk 49ers/Broncos Projected to lose by 14.

A big time poker player once said "Any given hand can be 90% skill with 10% luck, or 90% luck with 10% skill." I think thats a perfect comparison to fantasy football. You can make an as educated guess as anyone but thats all it comes down to, a guess. 99% of us aren't as smart as we think we are unfortunately. If we were, we'd have jobs working for these teams as scouts or game planners or quality control, etc. But, we're not, we play fantasy football.

For my league it came down to balance. We went to 0.5 PPR a few years ago to bring the WRs up to a level where they can compete with the RBs. RBs simply get (or atleast used to get) more volume than the WR and TEs so we had to bring everyone else up to compete. Before the switch our league was all about who drafted the right couple RBs and the rest pretty much didnt matter. Now, you need a team with quality in each roster spot. We've always been a 6 Point Passing TD league, which some of our members are trying to change to 4 points, again, to bring balance. Part of the problem is this New NFL where the passing game is more emphasized whereas just 5 or so years ago the RBs dominated fantasy football.