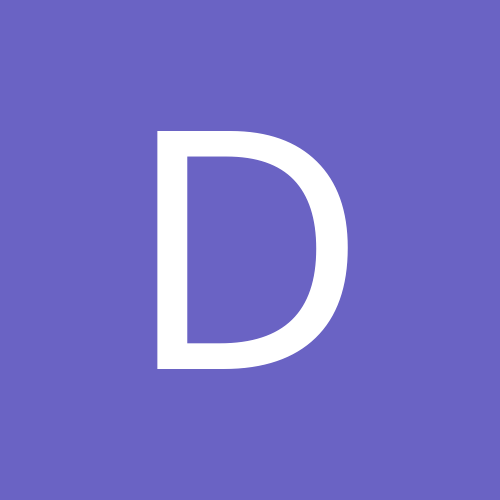 Content Count

1,296

Joined

Last visited
Original Post - Why isn't Lewis Fired in Cincy ... Agreed. Cincy is notoriously cheap. I think they want to win just enough to keep the rubes flowing through the gates to make it profitable. The last listing I found has Cincy about the middle of the pack in average ticket price which falls into their model of offering an average product.

I doubt he will be in serious consideration for the NFL MVP, but he was definitely a stud for Fantasy Leagues, peaking during the playoff run with great performances. I rode him all year in an NFL Fantasy redraft league and he was a significant factor in the championship game. So I do feel the love for Rivers, but the reality of the situation is that he will be overlooked.

Dan Sez replied to Dan Sez's topic in Dungeon

Wow, Thanks boss for remembering me. Not that I was much to remember... Anyway - just testing the echo chamber and it seems all is well.

I wonder if my post count was retained... Let's see if it registers me as a noob. that would be funny.

goes to: Monster God Balls Blitzen Bombers Red October Mountain Madness and the rest of us for staying awake and aware. Red October continues an amazing 7 game winning streak to claim the wild card birth. Everyone else outside the Borg have either a win or loss streak of 1 or 2. Finishing out the order of finish for free agency the rest of the season: Monster God Balls Blitzen Bombers Red October Chaos Theory Dark Side of the Moon Mountain Madness Forty Acres Fightn' Whities Freeze Low Level Owls Goldilocks Zone Borg0403 Free Agency ranking ignored Division records. For the waiver wire and Drafting - this is the Rank Order Finish: Monster God Balls Blitzen Bombers Red October Mountain Madness ---- top 4 slots are the playoff qualifiers ---- Chaos Theory Dark Side of the Moon Forty Acres Freeze Fightn' Whities Low Level Owls Goldilocks Zone Borg0403

snake bitten by the blitzen... again? One of these daze, Red Baron! I'm gonna getcha... . .. . ... . . .. . . . ... . (going down in flames..)

Thanks, we might nominate someone to set lineups each week. Since this is short notice, I'll do the deed tonight. Response sent.

If there is no major objection, I'll input his lineup this weekend. We need to discuss future ownership - I would be better to get the new person in place before the waiver wire period. I am open to nominations, please send them via email at this stage. Thanks Dan

Dan Sez replied to Scatterjack's topic in Dungeon

tenative results - holiday shopping must be taking its toll. Monster God Balls 3 pts no message Blitzen's Bombers 0 pts no message Dark Side 9 pts Bid 2 on Mike McMahon, QB, PHI (AWARDED) Bid 2 on Heath Evans, RB, NE (AWARDED) Bid 1 on Justin Peelle, TE, SD (AWARDED) 4 pts left Chaos Theory 2 pts no message Mountain Madness 2 pts 1 pt Heath Evans RB NE (LOST BID TO DARK SIDE) 1 pt NYG D/ST (AWARDED) 1 pt left Red October 1 pt Bid 1 - Taylor Jacobs WR WAS (AWARDED) IF NOT THEN Bid 1 - Heath Evans RB NEForty Acres (SKIPPED) Fightin Whities 1 pt no message Freeze 6 pts no message Low Level Owls 15 pts no message Goldilock's Zone 5 pts no message Borg 2 pts Bid 2 on RB M.Hicks SFO (AWARDED) IF NOT / THEN Bid 1 on WR Taylor Jacobs WAS (SKIPPED) 0 pts left

yes they have been doing a good job keeping the site up but there are some ominous clouds on the horizon - the NFLPA is getting serious about charging sites for using player stats and the past weekend or two I saw one message saying RTSports was having problems with their stats service. Is it connected? Are they restructuring servers and this is just a glitch? Who knows but I want to do as much stats downloading after this season is over to keep league records if things change in the off season.

When the preferred division alignment wasn't inputed correctly and we requested the correction, it seems to not have been done on the Projected Playoff Level. borg will probably take the South Division and is not listed in the Projected Playoff headings.

Dan Sez replied to Scatterjack's topic in Dungeon

as long as he is under contract with an NFL team at the time of bid, he is a legal player to bid on. We will have to check KC site and message RTSports. Was he a Practice Player just promoted to the active roster?

At first it was amusing, Then it became annoying, Now I long for the day When all the peeps can say T - Who?