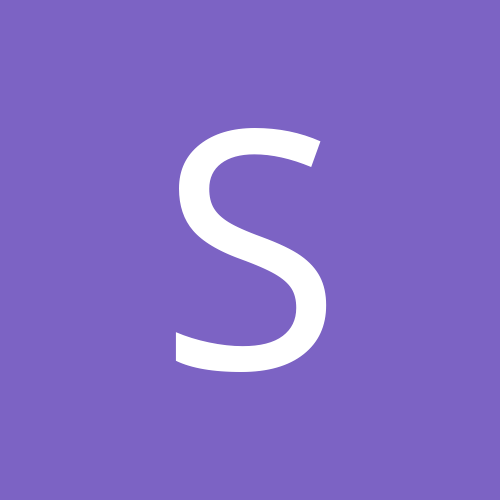 Content Count

266

Joined

Last visited
Community Reputation
0
Neutral
Recent Profile Visitors
The recent visitors block is disabled and is not being shown to other users.
Yeah definitely go get dillon if you can when you have jones. If jones gets hurt, Dillion could be huge.

Williams as it looks like CEH is going to be out longer than Barkley.

I honestly don't think anyone of the Free Agents is a sure thing and better than tannehill. Have to think he turns it around with AJ brown back and hopefully Julio coming back soon. I would probably stick it out with what you got now.

I'm a lucky 3-2, while scoring the lowest amount of points in my league. Its a dynasty league and now is the time to start thinking about selling for the future. These are the players who may have some trade value. Its a $100 budget auction league and price goes up by how many fantasy pts scored the year before (example 200 fantasy pts is $2 increase) Barkley ($25) Lamar Jackson ($11) Kittle ($8) 2 of the 3 are injured but will come back this year so could help a contending team Would you offer Barkley for Javonte Williams ($9) and Etienne ($3)? I could potentially see the other owner doing it as Javonte is not needed on his team as he starts Chubb, Swift and has Antonio Gibson and MIchael Carter as backups). I'm a Giants fan so obviously think Barkley next year will be huge but his price tag will limit the rest of my team QB- Lamar Jackson RB - A Jones, Barkley, Jamaal Williams, Darrel Williams, Gio Benard WR - Allen Robinson, Boyd, Pittman, Waddle, Crowder TE - Kittle Thoughts?

So def starters are Robinson and Boyd. Interesting that each of the other receivers basically got a vote to start. A lot of potential for one of them to breakout. Figuring out who and when is the challenge. LOL

In a full point PPR, which 3 WR would you start? Allen Robinson (no brainer) Tyler Boyd Jaylen Waddle Michael PIttman Gabriel Davis Bryan Edwards I'm leaning Robinson, Boyd and Waddle but I think Pittman is in for a big year. ------- Full Team (Dynasty PPR): QB - L Jackson RB - Barkley, A Jones, J Williams, David Johnson, Tony Jones, Devantae Booker WR - ARob, Boyd, Waddle, PIttman, Davis Edwards TE - Kittle D - Patriots K - Succop

In a dynasty auction PPR ($100 budget), would you trade Kittle ($7) and Slayton ($3) for Kelce ($17) and AJ Brown ($7). I'm in the hunt for the playoffs this year while the other team is not. So they are looking to trade their higher price players for younger, cheaper investments for next year. So trading Kelce at $14 for Kittle at $7 (out for year) would be smart on their part. Next year, Kelce might not be keepable at that price. I also have beckham who is out for year so looking to upgrade my receivers so thought about offering Slayton in exchange for AJ brown as part of the deal. Needs to be a cost to get kittle at a cheap price for next year. Would you make the move this year? I could also offer Juju for AJ instead of slayton. My current team QB - Jackson RB - A Jones, Jacobs, Conner, Snell WR - A Robinson, Juju, Beckham, Corey Davis, Beasley, C Samuel TE - Kittle, Gisecki K - Succop D - Bills

yeah i'd say mahomes. He is typically matchup proof.

In a dynasty auction league where you can keep all your players if they fit under a $100 salary cap before the year, would you make this trade: David Johnson ($11) for Davante Adams ($9) Start 2 RB and 3 WR Current RBs: David Johnson ($11), Aaron Jones ($6), Josh Jacobs ($18), James Conner ($4) Current WRs: OBJ ($15), JuJu Smith Shuster ($10), Allen Robinson ($9), Sterling Sheperd ($5) I have the depth at RB to trade Johnson and Adams is probably an upgrade over all my receivers, when healthy. Money wise, it would make more sense to trade Jacobs ($18) but he might be the better player as DJ can't stay healthy. Thoughts around DJ for Adams, or Jacobs for Adams? Or hold steady? This is like year 9 of the dynasty league so i have gotten these players pretty cheap before they turned out to be "studs". Most aren't playing like them this year or can't stay healthy.

The only reason he would do this is because the rest his team is pretty poor. He probably needs to start thinking about rebuilding his team and trading high price guys for low price keepers is how you do it.

Yeah thats who i was leaning towards. The dynasty aspect is what makes it more difficult. Aaron Jones price would probably go up to $8-9 next year, while Jacobs would go to $21-22; making jones more keepable. But you play to win this year, and Julio makes my team that much better

Yes, getting a starting RB over a TE is usually a good deal. I think you did well.

In a dynasty league ($100 budget), who would you rather trade for Julio Jones ($30): Aaron Jones ($6) Josh Jacobs ($18) We start 2 RB and 3 WR. My rbs are David Johnson, James Conner, Aaron Jones, Josh Jacobs and WRs are Juju, Beckham, Josh Gordon and Sterling Shepard. The julio owner is willing to give him up for a cheaper, younger RB/WR that he will be able to keep next year. I'm in position to make a run at the title this year so who would you rather trade?

In a dynasty auction ppr with $100 cap, my team going into the draft is as follows: QB- Lamar Jackson RB - David Johnson, James Conner, Aaron Jones, donta Foreman WR - Beckham Jr, Smith-Shuster, Sterling Shepard TE - George Kittle, Hunter Henry Should my target be a top end WR or QB (Rodgers, Ryan will be available and A Brown and AJ Green are best available)?