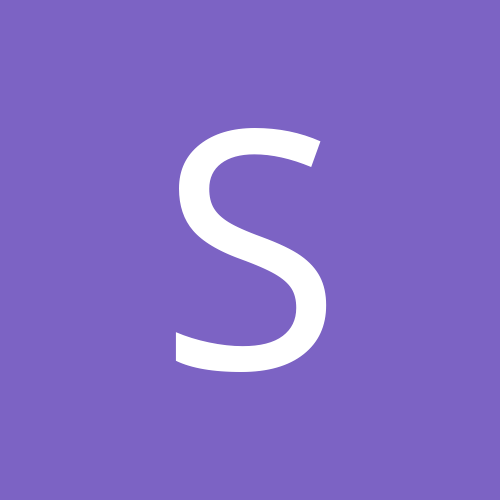 Content Count

297

Joined

Last visited
Community Reputation
0
Neutral
Recent Profile Visitors
The recent visitors block is disabled and is not being shown to other users.
Yes, and i'm typically the person thats always a year ahead! I kind of feel it could happen again with Davis.

I'm in an auction keeper league where I can keep him for $4 out of my $100 budget. I'm on the fence whether I should keep him. Decision needs to be done by Midnight. My other keepers are QB - Watson $3 RB - McCaffrey $33 RB - Dobbins - $5 WR - AJ Brown - $14 WR - Waddle - $12 WR - G Davis - $4 $70/$100 budget spent prior to auction. Start 1 QB, 2 RB, 3WR, 1 TE, 1K 1, DEF. so would have $30 to fill to 10 spots including K and Def. In the scheme of things, $4 isnt much but could limit draft options. What are your thoughts?

What's your thoughts on Gabe Davis fantasy outlook this year? Things going for him: Contract year (looking to get paid) Hurt ankle early last year and was never 100% Hearing he has looked dominant in camp On high powered offense Would you want him as a WR3/WR4? In a league where you start 3 WR

Great feedback. Did a quick review of the league before keepers are locked. And predicting the best WRs that would be available are Dhop, T McClaurin, and Keenan Allen as the top 3. No big rookie WRs in this class that someone should big high on. So if Cmac and Barkley are available, those would be the only high priced guys worth going after. Seems like more and more thatI should keep McCaffrey as there won't be many studs available. And teams with budget will need to spend there money somewhere.

Great Questions. Probably the bet RBs that could be available are Saquon, he'd have to be kept at $29, Bijan Robinson (top rbs typically go in mid to upper 20's), Najee Harris (probably won't be kept at $31). Decent number of teams will need a RB going into the draft. I think all the top receivers will be kept so wouldn't really be able to upgrade receiver with letting McCaffrey go and trying to get a stud WR. I think McCaffrey would probably go $25-30 depending on how many teams need a #1 RB which will be quite a few.

In a Dynasty auction ppr league, would you keep McCaffrey for $33 out of the $100 budget? Right now I'm looking at keeping: QB - Watson $2 RB- McCaffrey $33 RB Dobbins $5 WR AJ Brown $14 WR Waddle $12 Total of $66/$100. Start 1QB, 2 RB, 3WR, 1 TE, 1K, 1DEF and 7 bench spots

Both RBs on IR. Who would you prefer having going into the 2023 season?

Both RBs on IR. Who would you prefer having going into the 2023 season?

who would you start this week: J Waddle vs NE or G Davis tonight vs rams?

Unfortunately I think jacobs will go for more than my cap space so I need to find middle of the pack rbs

Our keeper deadline was last night. Barkley was kept for $26. Making Elliott, Hall, Josh Jacobs, Gibson best rbs available. There are teams that still need 2 running backs so can see prices being high. Will try to secure another rb or two in auction.

well i actually got mccaffery ($30 for Juju ($10). Wasn't considering keeping Juju with my Wide Receiver depth. So now i will basically need a starting QB, TE and 3 bench spots for $20, which is doable

Agree, McCaffrey is a win now type of player, but will not be keepable after this year.

In a Dynasty Auction PPR ($100 cap), my team going into draft is as follows. QB - Watson ($1) RB - JK Dobbins ($4), AJ Dillon ($3) WR - AJ Brown ($11), Waddle ($10), Jeudy ($9), Pittman ($6), G Davis ($2), J Palmer ($2) This would leave me $52 to draft with, which is fairly strong compared to rest of league. The best available RB in the auction will probably be Barkley, CEH and Josh Jacobs plus rookies, so nothing great. Been offered Mccaffrey ($30) for Jeudy ($9). Would you take that deal with how expensive mccaffrey is and injury prone? Or keep Jeudy and try to pick up RBs with the cap i have left? Top RBs in our league usually go for $25-32

What's your thoughts on Travis Etienne this year? Going into auction draft dynasty league, I'm very weak at RB, with just AJ Dillon and JK Dobbins. While I have some solid depth at WR. AJ Brown, Jeudy, Waddle, Pittman, G Davis, Josh Palmer, Start 2 RB and 3WR. What do you think a fair offer for Etienne would be? He's the 3rd RB on another team and I want to see if i can snag him. I also will have some decent money going into the auction to pick up a top rb so not exactly desperate.