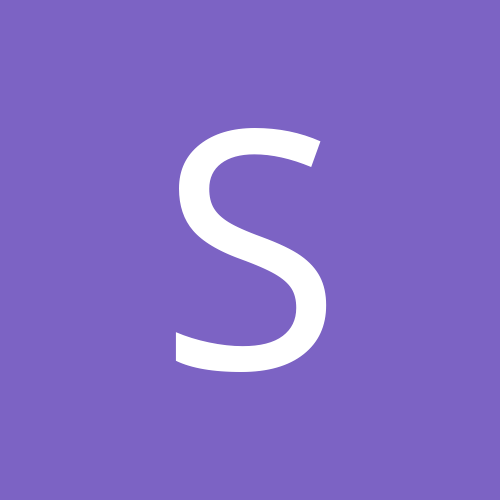 Content Count

291

Joined

Last visited
Community Reputation
0
Neutral
Recent Profile Visitors
The recent visitors block is disabled and is not being shown to other users.
Both RBs on IR. Who would you prefer having going into the 2023 season?

Both RBs on IR. Who would you prefer having going into the 2023 season?

who would you start this week: J Waddle vs NE or G Davis tonight vs rams?

Unfortunately I think jacobs will go for more than my cap space so I need to find middle of the pack rbs

Our keeper deadline was last night. Barkley was kept for $26. Making Elliott, Hall, Josh Jacobs, Gibson best rbs available. There are teams that still need 2 running backs so can see prices being high. Will try to secure another rb or two in auction.

well i actually got mccaffery ($30 for Juju ($10). Wasn't considering keeping Juju with my Wide Receiver depth. So now i will basically need a starting QB, TE and 3 bench spots for $20, which is doable

Agree, McCaffrey is a win now type of player, but will not be keepable after this year.

In a Dynasty Auction PPR ($100 cap), my team going into draft is as follows. QB - Watson ($1) RB - JK Dobbins ($4), AJ Dillon ($3) WR - AJ Brown ($11), Waddle ($10), Jeudy ($9), Pittman ($6), G Davis ($2), J Palmer ($2) This would leave me $52 to draft with, which is fairly strong compared to rest of league. The best available RB in the auction will probably be Barkley, CEH and Josh Jacobs plus rookies, so nothing great. Been offered Mccaffrey ($30) for Jeudy ($9). Would you take that deal with how expensive mccaffrey is and injury prone? Or keep Jeudy and try to pick up RBs with the cap i have left? Top RBs in our league usually go for $25-32

What's your thoughts on Travis Etienne this year? Going into auction draft dynasty league, I'm very weak at RB, with just AJ Dillon and JK Dobbins. While I have some solid depth at WR. AJ Brown, Jeudy, Waddle, Pittman, G Davis, Josh Palmer, Start 2 RB and 3WR. What do you think a fair offer for Etienne would be? He's the 3rd RB on another team and I want to see if i can snag him. I also will have some decent money going into the auction to pick up a top rb so not exactly desperate.

I agree with your assessment. However, I think my team team is still a year a way from competing with the dominant teams of the league unless a few things go my way. By that team, i think Jones value is much lower, (will be 28 years old and probably leaving GB based on his contract) so I think i maximized my return on A Jones. I would need Pittman, Jeudy, or Waddle to turn into studs next year. definitely possible but asking alot. Right now I project going into the draft with $66 dollars to spend with needs of RB1, TE and QB plus backups. High end RB available in draft usually go $25-$32. Top WRs, if available go for high teens to mid 20's usually. High End TE's usually 8-15. Kelce was kept at 17 this year and he's the ceiling. No one really wants to spend a ton on a QB in the league so deals can be had. So will have decent amount of salary to build out the rest of my team. Keepers QB - Watson (1) RB - Dobbins (4), Dillion (3) WR - AJ Brown (11), Pittman (6), Jeudy (9), Waddle (10) Definitely made some risky trades but wasn't winning with my core so changed my whole team up.

Just made a trade deadline deal in dynasty auction ppr league, where I'm rebuilding for future. gave up aaron Jones ($11) for AJ Brown ($9). Start 2rbs and 3wr. $100 cap now have dobbins ($4), Dillon ($1) AJ brown (9), Pittman (4), jeudy (8), waddle (8) Think I got most value possible for a declining dynasty asset. Thoughts?

yeah this league, our trade deadline is always around the NFL trade deadline. Makes you have to choose rebuild early or wait and see but then its too late to trade. My team is middle of the pack but lowest scoring so decided rebuild time.

trade deadline is this week Contending teams this year already have Waller, Andrews, Goedert, Fant/Schultz, Higbee. Higbee team was only team interested. So decided to do it. Ultimate rationale was: Protect Jones in case of major injury Watson is a pure lottery ticket Save $7 going into the draft next year, which can be used to replace TE or upgrade another position Next year, my team going into the draft right now looks like: QB - Watson RB, Jones, Dobbins, Dillon WR - PIttman, Waddle, Jeudy Potential Keepers Allen Robinson - depends on where he ends up Bryan Edwards - does he show enough with suggs gone.

I accepted the trade. My ultimate rationale was Protected against a major injury to A Jones Watson is a lottery ticket Go in next year's draft with $7 more dollars (top TEs in our league typically go for around $10) so can get a top TE next year Kittle has been injured the last 2 seasons and keeps killing my team Team going into next years draft so far QB - Watson ($1) RB - A Jones ($13), Dobbins ($4), Dillon ($1) WR - Pittman ($4), Waddle ($8), Jeudy ($8) Potential Keepers Allen Robinson ($14) - depending on where he signs B Edwards ($2) - Will he show enough with Suggs gone

I own Jones as well. So obviously looking to protect him. But i do see some standalone value for a RB typically getting 10+ touches a week. Then factor in if Rodgers is gone next year, will packers be more inclined to run it more? Have an offer on the table of Kittle ($8) for Dillon ($1) and D Watson ($1). Auction league $100 budget. I'm intrigued as Kittle is a very frustrating player to own and dillon and watson do offer some upside but risks as well. Been shopping Kittle and this is the best offer.