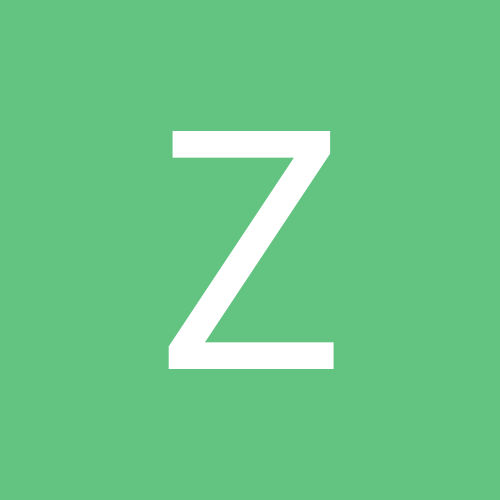 Content Count

1,948

Joined

Last visited
Community Reputation
0
Neutral
There's no way to tell, and at the risk of angering you, you need to click submit... ... and double check team home. I know this happened last season, and the person wasn't clicking submit. I haven't had any other complaints. Sorry, there's little I can do to help. I submitted week 4,5,6,7,8, lineups and double checked them. Looks good to me.

Doc J for me. We have had some of the most amazing FF battles I have ever seen. I usually come out on the wrong end. Starting on Prozac this week-- The Great Ahman Green.

Congratulations on a fine start. I'm just giddy to see scooter (a 9er homer) grab Alex Smith to take over for Trent Green. I love fantasy football. My team sucked less than the team it beat. Being a big believer in a regression to the mean, I like my start.

From my AOL League Manager PMs

Couple things. This board gets brutally slow this time of year, and I avoid it. I never got email. I got a PM I rarely look at. You did the right thing posting here, but we have a message board at the league page, and we have the Owner's Stories option where you can post on top of the league home. Either of those would have been better. Anyway, I won't use this board much when the server is so slow. BoneYard, do you have any transactions that need reversing in order to restore Portis to his rightful owner? email = fftdpatron@yahoo.com liforc@aol.com also PMs at FBG are something I regularly catch. Sorry, I wasn't on top of this. I had all of my FF energies focussed on my local league yesterday and today. It is the true Chaos I Commish. Let's not make this a competitor, please.

That's impossible. I added him before the news. Also, it isn't my fault, AOL's fault or anyone's fault but yours if you're trying to execute waiver claims during open free agency.

It's working the way it's supposed to as far as I can tell. If you want to drop and add players, use Drop/Add Players.

League Manager has a mind of it's own on this, I think. I have the settings set the way I said I did. I have contacted tech support. I am sorry. Btw, this may be YOUR doing. If you go through "claims" you go through claims. You can find same said player in FA, and he is yours. I did this with one of my first moves. Check it out.

Zap replied to football_scooter's topic in GOIDPANKAL

Owens in the 4th?! I've now completed three drafts and he's never made it to the 3rd. Mad value at WR 2 and 3, even if you don't like them.

Zap replied to football_scooter's topic in GOIDPANKAL

Well, I couldn't wait as long as I hoped. My mystery WR is Bobby Engram. We'll see how this works out. I couldn't wait because what's been whispered all through camp has recently been publicized and people are starting to talk. I really need bye week coverage in week 3, and Engram gets the Giants crappy secondary (but fierce D-Line). I love the rest of his schedule which vaulted him over other week three matchups in consideration. I expect him to come out of the gates the way McCardell did for me last year. Burleson is struggling with the new system, QB timing, and drops. Jackson, while near studly, is nursing a bad knee that may be worse than expected. This offense moves the ball and puts up points. What's the whispers and story? Well, Bobby showed up bulked up and faster, not that he is a speedy wr. He has struggled with health off and on for a couple years and for the first time in awhile he's been 100% to work hard for a long time. He has been catching everything, and with Stevens and Jackson not around, he has been the star of the receiving corps, by a wide wide margin. The recently publicized tidbit referred to all the Seattle QBs sitting around for 40 minutes discussing how amazing Engram is. A few weeks ago it was a couple DBs saying they couldn't cover him. Eh, like I say, we'll see, but this is who I was targetting, and I scooped him up in numerous survivor/mocks over the summer. Scooter, It was a tough call, but Poop is available. I have way too much manlove for Norwood and Mewelde.

Just because I didn't gush over your team the way you did, doesn't mean I don't respect it.

Interceptions are a killer in this system. Favre will get you 23 one week and -4 the next. If you start him over Hasselbeck, I'll laugh, but his good game will tempt you. Enjoy.

Well said. lol Nice to know he has a quick hook with Parcells have dreams of Romostetler. As a Cowboy fan, I hope he lights it up. Though I wouldn't mind a thunderbolt coming down through the hole in the roof and striking TO the first time poses on the star. As a goider fearing you and scooter, I have to hope Glenn and Romo are greatness when your chosen Cowpokes implode.

Scoring system and depth of IDP starters are both necessary to answer this question. MacGregor's read and react series is a good read on the topic. I'm in two leagues where waivers are pretty much depleted at DL and LB, while the scraps at DB aren't bad, they aren't too exciting. These leagues start 8 and 11 IDPs, and you should draft them pretty early. In the start 8, Bulluck went in the 6th, and there was a steady flow of IDP draft picks every round thereafter. I'm in a league that only starts 4, and I won't take one until very late, because waivers are loaded with talent.