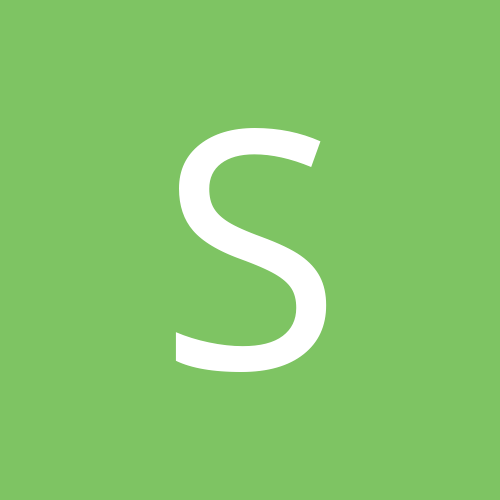 Content Count

99

Joined

Last visited
Community Reputation
1
Neutral
He's not being offered as an upgrade but solely as a handcuff to Gurley which is a pretty strong handcuff & insurance policy imo. He loses Gurley and is down one for sure starting RB as opposed to having both and a top 5-10 WR.

Trust me, if you've never played in a 14-16 team league and are typically use to a 10-12 league, I really don't think the offer is that far fetched. Getting a top 5-10 WR (currently 4th in pts overall) and a pretty big handcuff-insurance RB in a league that is very weak at RB's in return for arguably the best WR (but still dinged up) imo is not that much of a stretch. Most teams in this league are fortunate to have 1 reliable back let alone two, especially when some are starting the JD McKissic's and D'ernest Johnson's of the league as one of your backs by week 6. Granted, I would do the deal on my part but just don't think it's that one sided a deal. That being said, appreciate the input!

First off I play in a deep 16 team league so RB's in general are far more difficult to keep and find via waiver or otherwise. I'm considering offering Mike Evans (currently 4th overall in my league scoring at WR) and Brian Hill for Michael Thomas. The guy I'd be offering it to also has Todd Gurley so he'd still be getting a top end WR (again #4 overall WR pts right now) and a very big insurance policy in Hill for the almost inevitable injury to Gurley at some point. Thomas' recent internal flare up and his ankle both still concern me a little bit. Do you think this is a fair offer and would you do it if me?

Must win game this week so seeking input. 4 pts for passing TD (6 for rush), 250 yards and above passing bonus pts. Goff at SF (SNF) or Ryan at MN? Thanks!

16 team PPR league. WIth Julio down and Sutton out for the year and in a deep league I am down to the following for 1 WR and 1 Flex. Please pick 2. Thanks! Marquise Brown (Q) vs. Cinci Laviska Shenault @ Hou Dalton Schultz vs. NYG Tim Patrick @ NE (MNF) Clamide Zaccheaus vs Car

16 team league, not gonna happen.

Ryan is home vs. Carolina but probably be without Julio (again) and a banged up Ridley. Goff on the road vs. WFT and assuming they get off to a decent lead (big assumption) they most likely run the ball. Which QB you go with? Thanks!

I'm in a 16 team 1/2 point PPR League and obviously in a normal-healthy situation I would go with Julio, However, added to it with the game being on MNF this throws a bit of another wrench in it. I also have Brian Hill on my bench if I decide to go with Julio over Wilson if they were to rule out Julio out for MNF but not overly thrilled with that option. Any Falcon fans with additional insight on this or SF as well with Wilson? Thanks.

I was thinking the same thing with Goff but w/ Julio, Gage, and hopefully Ridley all trending upwards towards playing MNF, I am starting to lean Ryan's way. If any Julio or Ridley (or both) regress by tomorrow then I probably go Goff. I still think Giants score minimal 4 TD's with Goff getting 2 TD's and hopefully 250 plus. Any Rams and Falcons fans with additional insight or opinions? Thanks!

Would you start Matt Ryan MNF with Julio, Ridley and Gage all dealing with nagging injuries on the road (probably better match-up though playing in catch up mode) or Goff at home vs. Giants? Will try and answer yours if you post. Thanks!

I'm in a deep 16 team 1/2 pt PPR league. I already have Ekeler at 1 of my RB spots and if Julio is ruled out (or not looking very playable) will replace him with either Joshua Kelley (home vs. (Pangthers) or Jeff Wilson (at NYG). Between Kelley and Wilson which would you play at Flex? Thanks!

I think I am leaning towards Snell as well. Am really trying to equal Bell's production which to me was nothing more than a goal line score and 75-100 yards combined. To me, Snell may be the safest bet for that type of production vs. AZ. Hopefully anyway. Thanks

With Bell now ruled out who would you run with Mark Ingram as second RB from below? Thanks much and good luck!! Guice (@ GB) Jamaal Williams (v. Wash) Mattison (vs. Detroit, obviously I would go Mattison if Cook out for sure but not expecting that). Powell (vs. Miami) Snell (@ AZ Please pick one and if with confidence. Thanks!

It is a 14 team PPR league. My bad.

Was definitely planning on going Bell (vs. Miami) and Ingram (@Buf) but now with Bell looking very iffy with his tummy issues or whatever, which would you go with below? Will answer yours. Guice (@ GB) Jamaal Williams (v. Wash) Mattison (vs. Detroit, obviously I would go Mattison if Cook out for sure but not expecting that). Thanks and good luck this weekend!