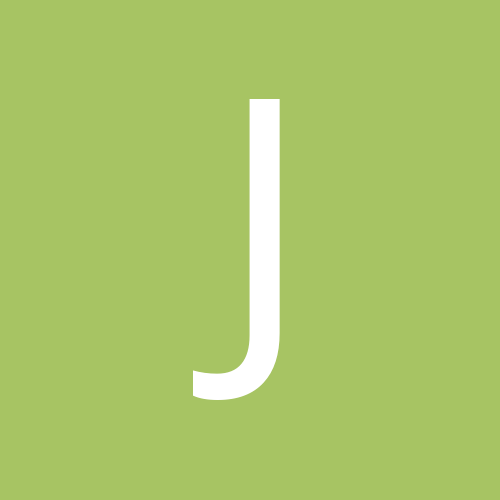 Content Count

2,429

Joined

Last visited

Days Won

4
Community Reputation
119
Excellent
Yep. And he played well in both of those. For clarity, the point there was a simple one I thought: Eli made a lot of risky throws...lots of which led to ints. Lots of ints. It also led to a lot of stats for his #1 WRs over the years...stats that several players couldn't produce without Eli giving them lots of chances to make contested catches.

We're in the right place to discuss Odell. IMO, far too many folks think fantasy football is football. That's how a Odell type of player could get miscast as some kind of team/offense fixer elixir. Truth is: he's a good football player but he has limitations: size, health issues, and he wasn't a great candidate to be 'good at being famous'. And duh, he's not team leader material. As a wr, this is fine. But, because of New York, stats, highlights, Madden animations, and people winning fantasy leagues with him, too many folks acted like he's the same as a Tyreek Hill or even a Michael Thomas. And holy moly, he's not as good as best days Antonio Brown. That was never his game to me. He had a bunch of stats because of volume and several defenses being dumb enough to cover him 1 on 1 early on in his career. And Eli would throw it to him when it didn't make sense to do so because Eli. To me, he's Emmanuel Sanders with too much attention and funny hair, if that: a good player who can be key at times but no one should be having to rig an offense around him every week. And no one should be picking him as their plug and play wr1 in fantasy. Even with all of that, Sanders is a good player! No one seems to hate him, right? So if Odell is at least that level of player the rest of his career, it should be fine. I just don't know if he can get out of his own way, get healthy, and stop being assumed to be a Hopkins type of player long enough to do it.

Dude went from Madden '19 cover to out of the league. Peyton Hillis is impressed. I can buy into the theory that Brown has been getting progressively worse as time goes on. I might even buy CTE enough to not rule it out. Regardless, it's sad and it is already leading to folks chasing around weird/jerk WRs looking for the next AB. OBJ has been selected. He's got a nice portfolio: stuck on Cleveland, rando jerk incidents on and off field, injuries, and he's loved by rappers/talk-singers. Let's see how it goes.

Kyle Shanny snickers on the inside and throws on more Mustard. Yikes. I thought the Niners would win. But I didn't think the Pack would take this level of a beatdown. They can't even pretend to stop the run at all. Their offense looks like the Niners D is picking their plays on Tecmo Super Bowl. I can't imagine what adjustments could change this enough for the pack to come back. And State Farm, captain of pouting, doesn't seem like the type to drag a group into a game at this point in his career. Let's see! The Niners are scary good. KC is good too and I think they can score on anyone.

It's 2020 and Aaron's inner hatred towards the Niners is not working. And his hatred for all his non-Adams weapons is screwing him too. Hopefully he lets it fly the next time they get the ball.

I want to see if they're willing/able to run on the Niners. They weren't the last time. But that was last time. If not, we will see them unleash the Rodgers with Jones, Adams, and their other clearly lesser folks.

Thug. Selfish. Not a team guy.

We worried so much about Tennessee dealing with Baltimore and not enough about Baltimore dealing with Henry. Or maybe it was just me. I thought Baltimore would be able to reek havoc on the Titans secondary with size, speed, and Lamar's stuff. I was wrong.

The Texans secondary was never set to deal with a healthy KC for 3 hours so KC was gonna score some points. To make matters worse, the Texans not having an adult running game really hurt them again. Up 24-0, it would've been a great time to have some good schemes and/or rbs to put to work.

The refs are impressively bad when they are bad. I don't know how that hit doesn't get called. Sure, they didn't know it would knock Carson out of the game but still. It looked pretty clearly like the exact thing they are supposed to be all over. This was a crazy weekend of football and next week may be more of the same. All of the home teams are heavy favorites early.

I am going to choose to believe that the Eagles aren't this unlucky. Holy moly.

Kirk made a few adult throws down the stretch of that game. It's good to see him finally do it in January. And yikes at that Brees fumble. Ugly stuff. Hill almost saved them anyway.

If the pats call some adult plays on that goal line stand where they did a bunch of shenanigans but ultimately a ran similar play 3x in a row, they may sneak out with a win here. But this Pats team wasn't winning a super bowl so going out now is fine. And hooray to the titans for not blowing it.

Derrick Henry is really big, eventually very fast, and hard af to tackle in red zone situations.

Josh Allen shat himself several times after playing well enough most of the game. Sucks for him after a pretty good 2nd season.