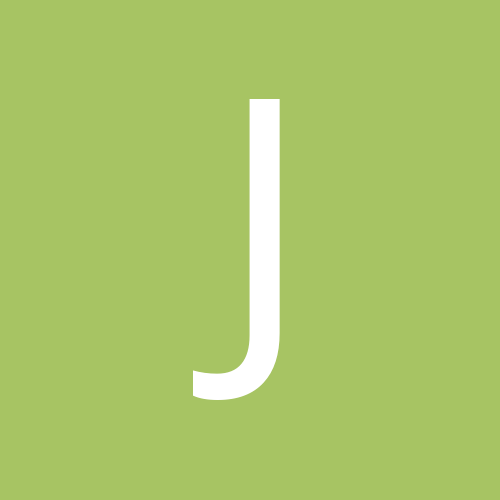 Content Count

2,266

Joined

Last visited

Days Won

4
Community Reputation
102
Excellent
There are plenty of reasons to believe that the call was blown on-purpose. Thats a better story than a dude accidentally missing a blatant out of position defender mugging a guy to prevent a td. Regardless, it is another bad call in a game that had a few. The league got the best 4 teams in the final 4. Old dudes. Young dudes. The games were interesting with lots of stories to tell. And oops, here we are talking about refs the day after. That cannot be how the league continues to operate.

Hes somehow hurt / not 100%. And I think he has some kind of mental thing going on too. He was super shaken up after that interception he caused. And heck, CJ Anderson has been super useful for the Rams. He is taking the tough hits and causing punishment to the middle of opposing defenses. Why tamper with it now?

I wish more was said about how Fisher robbed Steve McNair of his Air for several years. And he pouted like crazy through the early part of the Vince Young experience too. But oh well, at least he wont likely have a chance to ruin any other teams.

Yeah. Jeff Fisher is a powerful force. He had us comfortable that Saint Nick Foles was done too.

The refs have to find a way to stop being a story for blatant missed calls, makeup calls, and obviously inconsistent calls in the same game. The NFL has to know this. Do they care? Who knows! The ref gig is not an easy one but if a guy getting hit in the head and tackled with a football coming his way on a third down cannot draw a PI, that is just plain and simple bad ref work. That written, the Saints gave up 2 field goals and had a turnover after that horrible no call. So hey. The Rams still had some work to do and they got it done.

Yes @ finding the next Mahomies while trying to avoid the next Crab Legs/Mariota/Flacco.

There's some owners who will half-arse it no matter what the format is. I have stories: a recent one involves a dude in a 2-week final starting Golden Tate in week 15 instead of picking up Damien Williams and starting him. He wasn't paying attention to the injuries so he missed that Ware was out on the THURSDAY game, so he missed the pickup. And of course this angered the fantasy gods. SO OF COURSE HE LOST by slightly less than the amount of points Williams would've had over Tate because DUH! Anyway, other folks will quit if anyone in their first 5 rounds worth of picks rolls an ankle. Others just can't do it for 16 weeks. The dream for a long-time league is finding a format that works for your league and going from there with trying keep things competitive (and fun).

Ah, Gordon and Ekeler owners disagree openly. Luck is a factor. It is just isnt the only factor..folks tend to go on tilt and say its all silly and lucky when they have bad luck. Merry Christmas folks. Enjoy yourselves.

Good stuff, Kopy. I like nerdy formats like that. Anything to get away from H2H only. It is tough to get folks to bite off on those types of formats sometimes, but people generally enjoy the nuance once they figure it out. I've cried and crowed a lot about not liking H2H only, but I am not a big fan of total points only either. I am guilty of only trying it once in a league with some wild variance in scoring (defenses could win you a league if they scored TDs and QBs were OP). Maybe I'm a snob? Sorry! As mentioned above, in Total Points Only. you are begging the teams that fall behind to 'lose interest' / 'soft quit'. And that 'soft quit' stuff ruins most free agency setups because everyone isn't trying at the same clip to pick up obviously viable free agents each week. It DOES give the highest scoring team the win guaranteed. But I am a sucker for the weekly element of fantasy football, so I always want to keep that in any season-long league I'm in.

Also, potential failed drug test somewhere along the way. That too.

I lost a finals a decade ago by 1 Colston yard. I lost a semifinal by .25. I started that season 0-6 then won 8 in a row before that .25 loss. Then my qb got hurt early in week 16 and costed me the 3rd place/get your money back game. A leaguemate lost a week via kneeldowns on a Monday night game. He thought he had won. Same guy lost via Thursday point correction midseason in another season.

Most qbs are ruined when they get rushed up the middle and folks cover the rbs. Drew Brees is no exception...especially when he is out of love with most of his receivers. Divisional games/familiar opponents can put on weird games late in season. We have seen a few recently.

He is openly and obviously playing hurt. They should have shelved him weeks ago. He is rarely amazingly accurate, but he cannot make most pro throws right now. Its a mess.

He is wonderful versus defenses who kinda sorta lack the interest to try to tackle him all game long.

If you can take out Pettis for either rb tonight, do that.