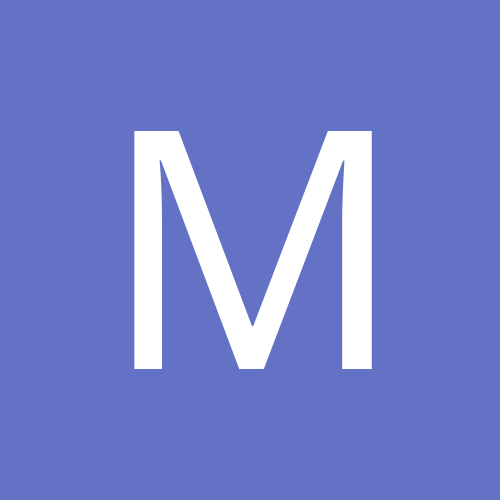 Content Count

42

Joined

Last visited
Community Reputation
0
Neutral
Okay guys. I'm in a must win situation, and I need help with Waiver order. I need a QB to stream, and the only active RBS that I have this week are Aaron Jones, James Conner, and Jamaal Williams. I'm going after Mayfield, Darnold, and Driskel in that order. So, I need help with the following: 1. Jaylen Samuels is the way to go over Bo Scarbrough, right? I need him in case Conner doesn't play, cause that would be the better choice, right? 2. Do I go for RB or QB first off waivers? If I go for Samuel, and Mayfield gets snagged, I still got Darold that I can pick up. But if I go after Mayfield first, and someone snags Samuels, the only serviceable RBs that I will have left to choose from if Conner doesn't play will be Scarbrough and maybe Jordan Williams. Who do I go after First? Mayfield or Samuels? Thanks guys!

I need a streaming QB, and this week determines whether I go to the playoffs. I need to pick a QB. Driskel, Mayfield, or Darnold? Tannehill is there too, but these three feel like they have more upside. Thoughts?? Thanks guys! Good luck!

I don't think they'll go for it, but I think I'm going to offer Gurley for Jacobs. That's definitely an upgrade, right

10 team PPR. Need one to start. Thanks guys!!

Okay guys, I only have one receiver (Julio) not on bye this week. I need a receiver, and I think I have to drop Cooks for DeVante Parker. Is that crazy?? My only other choice would be to drop the Rams D/ST, cause I have Saints D/ST also. I know it seems excessive to have two defenses, but that means I probably won't have to stream ROS with both, and it sounds like it could be weeks before Cooks plays again. Is this the right move?? Let me know what you think!

Davante Adams or Ekeler at flex?? Is Adams gonna be on a snap count?? Need help here guys!! Thabks!!

Got offered that trade this morning.Thoughts?

Lindsay or Jeffery this week?

Yeah, that's probably a good call. I do have Andrews, so this will only be a one week thing, but I may be overthinking it. Thanks man.

How about McDonald vs. Miami? @weepaws

Would McDonald vs. Miami be a better choice?? @Axe Elf

Yeah, he might be. Or, what about McDonald vs. Miami? He's available also.

Hey guys, With Andrews on bye, should I play Hock (who is on my bench) or shoot for Kyle Rudolph off the wire. Thielen is not gonna play this week, and it's looking like that Cousins is back to his old self. Thoughts?