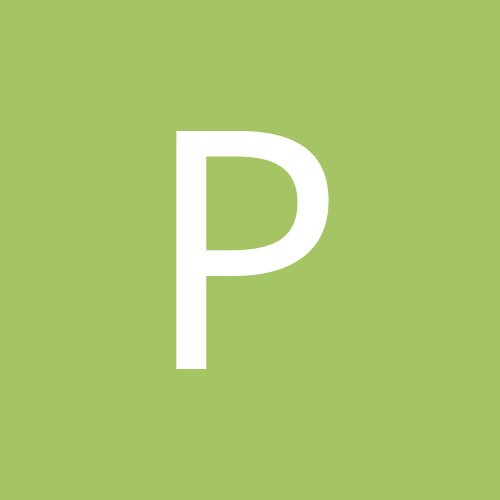 Content Count

308

Joined

Last visited
I have same dilemma and think same as most of the guys here. its time for me to drop him. if you, as I did, draft him as a rook he'll have played 16 of the 68 possible games since he hit NFL (I'm counting this season fwiw). I have started him exactly twice, one in his rookie year, and Sunday. I won the year he never played. Then I could afford to hold. now, not so much. Due to trades in each of last two years my rbs are AJones, Mosturd, and DCook. but here's the caveat, what will YOU get in return? how deep is deep? my league we can only carry 4. Ive carried his injury prone ass for 4 yrs now, at the expense of getting someone else in the draft. I can't get that back. Nor can I assume I'll get a ww rb right now that I really want to start....now or ever. if deep means 6-8 in a 12 or greater league size I would keep him for sure. Potential is a rare thing, but its only viable if you can afford to keep prayin it comes to fruition at some point. If he could be half as good as you hoped he be for all this time , and again in 2024, and still be starter for Baltimore, isn't that a shitload better than a a 2nd or third stringer in Indy? that's really what you're looking at if there are already 60-70rbs on rosters. and for the thoughts he's been middling RB I would counter that's because Ravens chose to play RBBC. With Monken that's not likely. He does have a career avg of 5.8yds per carry when he's been healthy (again, rare I know). with 17-18 carry avg at even 80% of that he'd be a rb1 in every way, shape and form.

Thnx for replies. our keepers are unlimited so roster room for rooks is mostly just an effect of shitty drafting in previous seasons and aging players. I've tried Keenan but he's not interested. I also traded this years 1st + Deebo for Dalvin Cook/Pittman. Trade offer owner has no 1st this season either so next season is best he can do. My estimate of rbs in this draft (appreciate comments on this from anyone!) bijan/Gibbs/achane/charbonet/brown/Roschon (sic) Johnson I'd lower Achane since I think (hope) Cook will sign with Mia. Other avail pre-draft Edwards-Hilaire/Penny/Perine/Damien Harris What will fall to 2.9 I don't know, but should be adequate for rb4. But, my main reason for posing this was a need for qb2 given the likelihood that there will be zero chance another starter is avail in draft. We carry 3 so 36 are rostered. Some teams have 3 decent ones and I only have 1 (thx to Mayfield and Wilson being recent picks). Love is insurance for Tua bye AND possible injury. If I thought there's no chance tua would get hurt I'd def keep Kupp and Adams and take an L on his bye week. pray for another title this year and worry about everything else another day. *rebooting this post hoping some other dynasty guys are still on here to offer additional opinions

Thx Yes on scaling for distance. and in case anyone wonders this is 12 man league in 30th season. We have no idiot managers Im not a big fan of Jeudy either and with age of my RBs looming over this team I'm torn. i hope I get more opinions because I'm really looking for logical reasons to accept. Love covers bye week (and possible Tua probs) but Jeudy could be 8-10pts/game less than Kupp. While that probably won't be a prob for getting to playoffs, it may for winning another title. 5 yrs down the road maybe. But 3-4 top 4 finishes would mean nothing… it's all about winnin'

small roster dynasty fwiw: 3qb, 4rb, 5wr, 2te, 2 dst, 2k Give Kupp and Zach Wilson Get Jeudy, Love and 2024 rd1 Love will be my Back-up QB and Jeudy my WR 3/4 on paper trade is 100% in my favor for long term, but I'm also in win now mode and Kupp could well be the difference if I sit start QB, 2rb, 3wr, te, dst and kicker tds 6/8/10 yds 1/20 qb 1/10 for rb/wr/te .5 reception, .25/carry, and 25 completion = +3 easy answer is take trade, but looking for opinions and ANY good reason to sit pat. Current roster Tua/Wilson/Darnold Jones, D. Cook, Dobbins, Mostert kupp, Davante, Keenan, Pittman, Jameson Williams Hockenson, Kmet Mia, Dal Koo, Sanders

in my 30yr old keeper league Div record, h2h, pts scored, pts against when the tie breakers are to win the division. For the wild card spots its total pts scored, total pts against then h2h

Kupp to outscore Nuk by 14. A win and I'm #1 seed and get a bye. A loss and I drop to #5 and play highest scoring team in the league :/ so I'll add the big FU to T-Bag Brady for getting a huge ass TD to end OT game that put me in this position

I'd lean Pittman. Even missing wk 14 for Indy. Moore has Wilson back under center which didn't look pretty and wks 16/17 are TB and Buff who'll be fighting for seeding spots

And I should add this is a dynasty format with 3qb, 4rb, 5wr, 2te roster mandates. Start 1/2/3/1 or 1/1/4/1 or 1/1/3/2 or 1/2/2/2. Long term Gordon will be out anyway but I've had him since his rookie year and rn I'm carrying JK Dobbins as dead weight. I don't see either Wilson or DWill ever being starters and they aren't quite in real timeshare if rb1 is around

dwill I suppose… could drop Gordon but he's seems a better rb3 given the CEH share down the stretch

So I have DWill but Jeff Wilson is available on WW. Aaron Jones out and MelvinG on bye.. what would y'all do?

I'd lean Gordon since LAC will be without Bosa and Nwosu at both DE and LB Perryman questionable. And Royce Freeman is Q as well Cin will be without a wilson and Evans at LB. Hou has healthy Prosise and Howell to backup DJ

Sooooo.... mayfield doesn't seem like an option anymore with entire WR corps on covid/IR as of tonight.... so it's RIvers vs. Tua any thoughts? murray only scored 22 in our format so I'm stoked rn

i'd go Ahmed and thomas. and pray. and i MUST ask.......how the hell are you still in playoffs with these guys??