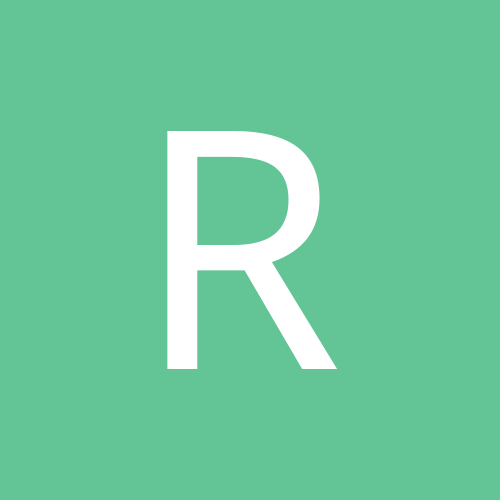 Content Count

25

Joined

Last visited
Community Reputation
0
Neutral
Looks like Houston may have a difficult time schedule-wise the next few weeks. So trying to look ahead I have been offered Davante Adams & Leonard Fornette for Hopkins. Would you do this deal? Below is my team, in this league, we start 4 WR's & 2 RB's RB - Kamara, Ingram, Hunt WR - Hopkins, Julio Jones, Gallup, Boyd, Metcalf, Debo & Josh Gordaon Any advice would be helpful! Thanks!

I hear ya, just wondering if I need to shake up this team, maybe getting desperate.

I need your help. I am at 3-6 with a team that I thought was strong but keep running into the high scoring team for the week(169-191 I lost last week, yet I am the highest scoring team in the league). I am 1 game out with 4 to go to the last playoff spot and I think it's time to make a change. We either start 2 RB's & 4 WR's or 3 RB's & 3 WR's( I go with 2 RB's & 4 WR's ). Here is my team QB- Ryan, Rivers RB- Hunt, Devonta Freeman, Kamara, M. Ingram, J. Samuels WR- Hopkins, Julio Jones, Boyd, Gallup, DK Metcalf, Marvin Jones I have been offered the following players - Diggs, Gurley, Ridley for Julio. What do you thinks?

Thanks! I will stay as is!

I am hurting at RB's -- Kamara, Hunt, Samuels, D. Freeman, I only start 2 RB's and 4 WR's MY WR's are Julio, Hopkins, Godwin, B. Cooks, DK Metcalf & T. Boyd I have been offered Lamar Jackson & Mark Ingram for Godwin My QB is Ryan but I have no backup. Will the Fantasy Guru's let me know if I should jump on this deal? Thanks!

ok, so far it's tied at 2 -2. I will keep checking back today as the Jones owners want a decision by lunchtime today.

I have an owner in this league that is hellbent on getting JuJu to hook up with Big Ben. He is offering me Julio straight up for JuJu. I am concerned about ths wrist injury that came up on Julio and wondering if that is why wants to trade Julio. What do you all think?? Another reason he is offering me Julio is I am the owner of Matt Ryan.

I play in a 10 team PPR/Scoring league. I can start either 3 or 4 WR's along with 2 RB's or 3 and 3. My draft did not go to well with RB's and need help. MY RB's Kamara, D. Freeman(Atl), D. Thompson, K. Hunt My WR's Hopkins, JuJU, B. Cooks, T. Boyd, Godwin, Allison, Gallup I have been offered L. Fournette for JuJu straight up. What do you think?

Really could use some advice on this. My draft is tonight at 8 PM so I need to have some input fro the FFL gurus. Thanks!

I play in a 10 man td/ppr league. We are allowed to hold onto 2 players but only 1 per position. So my keepers for this year are A. Kamara & D. Hopkins and I have the # 1 pick in the draft this year. I start 4 WR's and 2 RB's in my lineup I am going over the list of the top guys that are left to start the draft after keepers are announced. I am leaning towards JuJu but wanted recommendations from everyone else. Who would you grab? My keepers are Hopkins & Kamara. We are a td/distance/PPR league. JuJu Smith-Schuster Nick Chubb James Conner David Johnson Travis Kelce Mike Evans Leonard Fournette Dalvin Cook Keenan Allen Zach Ertz TE George Kittle Julian Edelman Adam Thielen Stefon Diggs

Any other input? I have till 12 PM today to complete this trade.

Well, my trade deadline is approaching just right before week 10 games start. So far I have 2 votes to trade Brees for Rodgers. I would like to hear from others so I can make my final decision. Thank you all! This is not a dynasty league. No keeper's for next year.