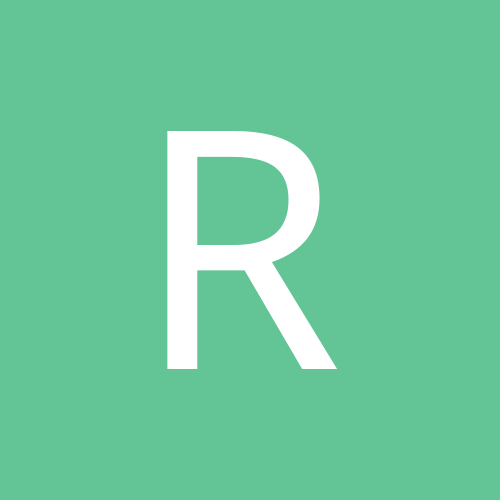 Content Count

57

Joined

Last visited
Community Reputation
0
Neutral
Thanks! Declining the deal.

In my league, we can start either 3 or 4 WR's. I have always started 4 WR's & 2 RB's in a PPR league. I have an owner who has Stafford and wants Copper Kupp and Robert Woods from me. These are my current WR'S -- Kupp, Woods, DJ Moore, CeeDee, Amari Cooper & Michael Thomas from IR I have been lucky playing 2 WR's from the same team, I am 4-1 as of today. Here is the trade offer I send Kupp & Woods I get Diggs, Mike Williams, Claypool & C. Patterson What do you think? It's tempting but have been running good so far so could decline also.

I have too many players off week 6, so trying to clean up I was offered Robert Woods(week 13) for Deebo(week 6) My other wr's are Lamb, Cooper, DJ Moore, Kupp, Michael Thomas) Would you make this trade?

Thank you all. I will decline the trade.

I play in a 10 man PPR league Trade question --- I give up Javonte Williams, Najee Harris & Amari Cooper and I get Ezekiel Elliot, T. Pollard & Stafford. I only start 2 RB's in my league so I would have Kamara, T. Jones, Elliott, Pollard & Michel. My only QB is Dak, I have no backup QB It's not a dynasty league and at end of the season, I can only keep 2 players 1 from each position. What do you think? Too early to move on the rookies or a good time to trade them?

Let me ask this --- I am looking at our Free agent pool and the following DEF are available -- GB, NO & ARZ. I am thinking that GB is going to trash Det, but would you grab NO or ARZ for the rest of the season?

Right since I can only keep 1 position player I could go Kamara & Lamb but I'm not really high on Kamara with Taysom stealing his plays so I could go Taylor & Lamb or Murray & Taylor and hope that Cee Dee drops back to me at the 3rd pick. I will go with what you guys recommend.

I play in a 10 man PPR league and we are allowed 2 keepers(1 position player only, Ex 1 QB & 1 RB or 1 RB & 1 WR) We have to announce our keepers 24 hrs prior to the draft which will be Sept 4th I have the 3rd pick in the draft and wondering who should I hold onto: Kyler Murray Alvin Kamara Jonathan Taylor Cee Dee Lamb If I hold onto Murray & Kamara I feel that Cee Dee or Taylor will be there at 3 but I heard that Calvin Ridley may be there also along with Ezekiel Eliott. What would you do?

I like to play on the dangerous side so I would go with Aiyuk since Deebo is back and then Pittman

Thanks for the advice! Murray it is!

I'll add to this also. I have Murray and have been riding him all year but now it's do or die.. I Have Tanneyhill on the bench, do I start him for this week?

Thank you all for the great input. Going to target Landry & Lazard in the free-agent pool.

I am getting ready for the playoffs and need to clean up my bench. Since Burrow went down I have Boyd along with Cee Dee Lamb, is it time to cut these 2 and go with talent that may be able to help me in the playoffs? Here are my WR'S Boyd, Lamb, Julio Jones, Lockett, Debo, Diontae Johnson(We start 3 WR's at 1 ppr) The free agency I am looking at Landry, Lazard, Mike Williams, Marquise Brown, Pittman, Coutee Any of these worth grabbing for Boyd & Lamb?

How bad is this going to affect Boyd & Higgins?