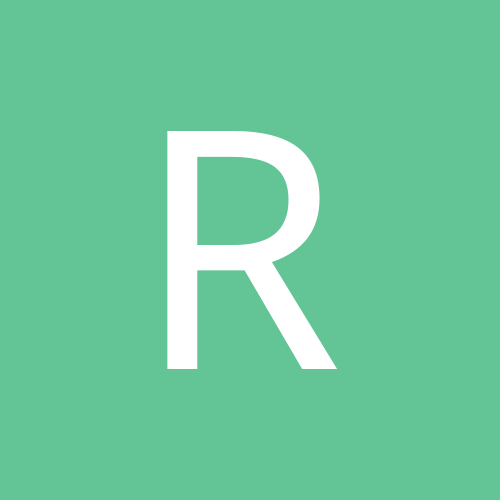 Content Count

67

Joined

Last visited
Community Reputation
0
Neutral
I am in a 10 team 1 pt ppr & yardage league. I feel that I had a good draft with the 0-rb idea, and went heavy on WRs. We can start up to 4 WR which I do and go with 2 RBs. Right the formula is working well for me 3-0 after tonight Here are my WRs Tyreek Hill Deebo Samuels Cee Dee Lamb Christian Watson Puka Nacua(dropped Drake London after 1st week 0) Jameson Williams (suspended) Romeo Dobbs I have an owner who has Tua and wants my Tyreek Hill. His schedule looks a bit difficult in the next few weeks so I am wondering if now is a good time to move him on. The owner has offered me Keenan Allen & Jamar Chase for Tyreek. What do you think?

Do you like White over Cousins? They are both available to me. I just notice that Cousins seems to have production problems when he plays against a better def. I think Indy is ranked 18th.

Any recommendation would be greatly appreciated.

I have been riding the Seattle connection (Geno, Lockett, Metcalf) for the last 6 weeks and it's been a ride but next week is SF next. I have Lawrence on the bench but on the waiver wire, we have, Cousins, Rodgers, Matt Ryan & Tannehill. Who would you grab to replace Geno? The last time they played each other earlier in the season Geno only had 9 pts and Trevor is up against Dallas. Any advice would be greatly appreciated.

Trying to get my bench in order since our rosters are frozen once week 13 is over. Playoff's run weeks 14-17 and we play with what we have on our bench. The dead weight on my bench is Cooper Kupp, I can hold onto him as a keeper for next year or just let him go. My current WRs are Olave, Metcalf, Lockett, Keenan, Palmer & People-Jones. We start 4 WRs. I am looking to grab either Hockenson or Schultz since we don't have a TE position and they fall under the WR category. What do you think?

I have had Keenan Allen on my since the draft day in a PPR league. Now 10 weeks later I have only used him once? Is it time to drop him and look at Free Agent's WR? Here is what is available: Pickens, Slayton, Mecole H, Samuel, TJ Hockenson, Josh Reynolds, Peoples-Jones Let me know what you think. Thanks!

First I want to thank you all for your advice last year in helping me win my league championship! I play in a 10-team PPR league and we are allowed to hold on to 2 keepers for this season. You can only hold 1 positional player (EX. 1 WR & 1 RB) you are not allowed to hold 2 players at the same position. So here we go and let me know your picks My team from last year RB Najee Harris Javonte Williams Alvin Kamara WR Cooper Kupp Cee Dee Lamb Brandon Aiyuk QB Prescott Stafford Who would you hold? I am leaning towards Lamb & Harris but value your opinion.

Yes we can as long I have the roster space

Question on DEF for ROS - I have been riding the Buff & Tenn def for a while but heading into the playoff's I see that Philly & Miami are available with cupcake schedules. I am dropping Tenn, which one would you grab for the playoff's week 14 - 17?

Thanks! Declining the deal.

In my league, we can start either 3 or 4 WR's. I have always started 4 WR's & 2 RB's in a PPR league. I have an owner who has Stafford and wants Copper Kupp and Robert Woods from me. These are my current WR'S -- Kupp, Woods, DJ Moore, CeeDee, Amari Cooper & Michael Thomas from IR I have been lucky playing 2 WR's from the same team, I am 4-1 as of today. Here is the trade offer I send Kupp & Woods I get Diggs, Mike Williams, Claypool & C. Patterson What do you think? It's tempting but have been running good so far so could decline also.

I have too many players off week 6, so trying to clean up I was offered Robert Woods(week 13) for Deebo(week 6) My other wr's are Lamb, Cooper, DJ Moore, Kupp, Michael Thomas) Would you make this trade?

Thank you all. I will decline the trade.

I play in a 10 man PPR league Trade question --- I give up Javonte Williams, Najee Harris & Amari Cooper and I get Ezekiel Elliot, T. Pollard & Stafford. I only start 2 RB's in my league so I would have Kamara, T. Jones, Elliott, Pollard & Michel. My only QB is Dak, I have no backup QB It's not a dynasty league and at end of the season, I can only keep 2 players 1 from each position. What do you think? Too early to move on the rookies or a good time to trade them?