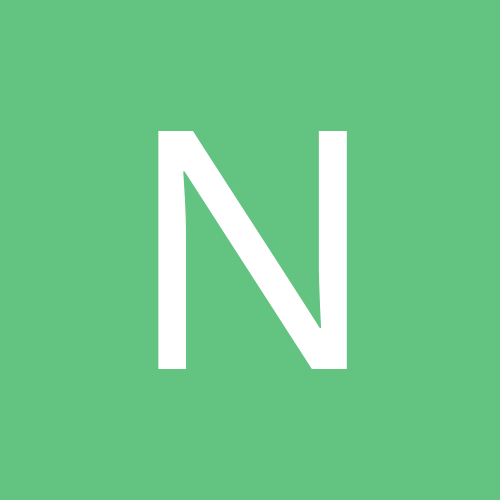 Content Count

1,869

Joined

Last visited
Community Reputation
38
Excellent
I've been sitting on Wentz for this stretch... opponent/def ranking pts/def ranking yds (in bold FF playoffs) Sea 23/24 Mia 31/29 NYG 30/27 Was 21/21 Dal 6/7 And even Cowboys, Eagles have at home in a game they could need for playoffs, could see them doing well.

This is a good call, as he's been getting targets even with Finley at the helm and Raiders DBackfield susceptible overall, particularly to big plays.

Thanks for this catch I was using profootballreference for the data and they had 'rating' (traditional NFL QB rating) and 'QBR' (ESPN more detailed version) next to each other and did originally have some numbers for QBR. Have now fixed to include traditional 'rating' for all.

Okay they are great NFL and FF wise, but just feels like ppl shying away from certain players b/c going up against Pats D when their play is very much a product of who they've played. Team scoring rank, QB, QB 2019 rating 19th, Roth 66 31st, Rosen 52 30th, Falk 62.4 25th, Allen 81.6 32nd, Mccoy 61 22nd, Jones 88 30th, Darnold 74.5 26th, Mayfield 75.2 1st, Jackson 101.7 first good scoring team and good QB they faced, we saw what happened Upcoming 13th, Wentz 93.7 6th, Prescott 102.4 8th, Watson 107.1 5th, Mahommes 114.1 Then they do finish FF playoffs with Cin, Buf but... Okay maybe not Wentz b/c of Pats record off a bye but over is 45 and Pats only favored by 3.5 so wouldn't be surprised to see Wentz/Eagles do something. But weeks v Cowboys/Texans/Chiefs def see those teams being able to move ball/score on Pats and won't see them scoring in bunches (only 2pts v Ravens)

I'm going to go out on a very short limb here and say "B/c Yahoo is probably the least reliable/informed site for FF leagues of all the major providers'.

Justin Gage - Falcons Past 2 games w/Sanu moving on he is 2nd in target to Julio, 3rd in recs to Julio/Hooper, outdoing Ridley in both areas. Panthers good v pass but the line is 49.5, could be a shootout and/or garbage time for Falcons (despite what they did v Saints think they revert back to type) now w/out Hooper. Long shot considering the other options they have but again this is the 'scoop and play WR' thread.

Hopefully someone got Kirk as he's not a buy low anymore. Bengals WRs still getting volume (particularly Boyd/Tate) but Ridley doesn't look to be throwing downfield (160yds passing) and they're still not scoring so not much value. Mike and Tyrell, jury still out, maybe could still be had, Samuels (and teammate Moore) looking good-ish

Yeah, didn't read this whole thread so not sure if anyone has cited this scenario, where you basically will see something similar to GB w/Jones/Williams (not necessarily in the shared snaps but in production) where Chubb is still a RB1 and Hunt a solid flex option.

I was defending my pick of him early on, when he was performing as top 5-8 RB depending on scoring, but wow. Just been awful and this news from Kingsbury sounds like at best a RBBC at worst Drake could be lead back: https://www.espn.com/nfl/story/_/id/28059999/cardinals-benched-david-johnson-keep-kenyan-drake-rolling-kliff-kingsbury-says At this point I would just want him sat till after the bye and see if he can get back to some semblance of his old self for the stretch/playoff run. Not holding my breath.

Who left this dead horse here? We get it guys, AJ is a RB1, can we just let this thread go already?

Cincy does have it's second bye week 24, so week 25 is a good call.

No worries, again if you held him til now, w/Foles hope Dede turns it around for you.

Found these links stating MRI was negative, per Shefter knee 'good' https://www.nj.com/jets/2019/11/jets-finally-get-some-good-news-update-on-leveon-bells-mri-new-signings.html https://www.cbssports.com/nfl/news/leveon-bell-knee-injury-is-reportedly-good-no-correlation-to-jets-running-back-signing/ https://bleacherreport.com/articles/2861342-report-jets-leveon-bell-good-after-mri-on-knee-injury-suffered-vs-dolphins

IDK about 'sneaky' as Dede was on a lot of folks sleeper/breakout lists in preseason, but to your pt if his owners have been holding, a move back to Foles certainly couldn't hurt.

I'd agree with this as Fitz has the offense at least somewhat productive. Phins avg'ing 16pts a game with Fitz at helm. I know that doesn't sound like a lot but they were avg'ing 6pts per game w/Rosen.