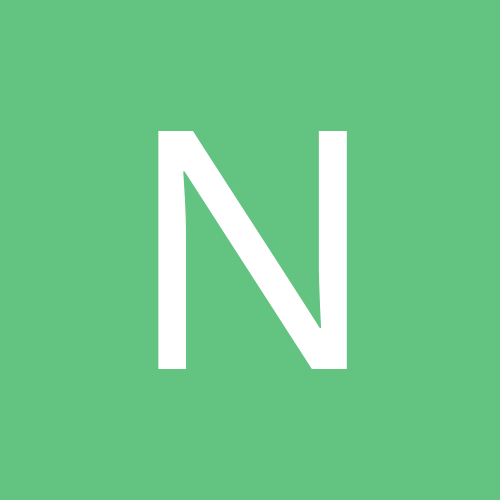 Content Count

1,777

Joined

Last visited
Community Reputation
31
Excellent
Lafleur: '...that is a pretty physical position, and we'd like to keep a good balance between him and Jamaal...' https://www.yahoo.com/sports/packers-even-backfield-110209079.html Coach speak or really want they want to do? Should be noted that Lafleur and OC Hackett have traditionally been near top of league in rush attempts, so even it is true doesn't necessarily mean would dramatically decrease Jones touches...could just be they want to run more overall and get the extra rushes to Williams. Which leads me to other skill players on offense... We've grown accostumed to Rodgers throwing all over the yard, and granted only two games, but... 2019 22nd pass atts, 26th pass yds 2018 3rd, 9th 2016 5th, 7th (excluded 2017 as Rodgers only played 7 games, Packers ran more that year b/c of it, so outlier) So is Rodgers value even further diminished by the offense just being more balanced. And then what about the WRs? Devante is the main guy so he looks like he's going to continue to get his even with less passing but what about MVS/Allison/etc? What has made the 2nd WR in Pack offense decent FF options was Rodgers talent and volume of passing in offense. Is that not the case anymore? Initially was just going to post the article and reference Jones, but then started thinking about the rest, putting out there for general dialogue Thoughts?

Mixon for me, literally outbid for A.Jones by a buck, should have stayed in bidding. Mixon actually also went for cheaper than those in tier...though I now see why. Should have listened to you on that one OT. Thank goodness for Dak/Godwin/Golloday. I'm holding too but for how long, see list of bad news: Bengals dead last in rushing: at 29.5ypg, 1.9ypc Those aren't typos That's behind Phins (really behind the Phins, who stop running after 1 quarter b/c their already behind ) and Skins What do those teams have in common? Bad OLs Mixon at 38% usuage week1, ok he was hurt. But week2 just 54%, Maybe they were easing him back in but he was supposed to be on field in rushing and passing situations in Taylor's offense, not seeing it right now

As of 930 PST/EST 1230 Other notables Marquis Brown, Mike Williams, Mark Ingram active. See lists links below https://www.cbssports.com/fantasy/football/news/fantasy-football-week-2-injury-report-joe-mixon-mike-williams-active/ https://www.espn.com/fantasy/football/story/_/id/27619266/sunday-fantasy-football-inactives-watch-out

I'd also like to hear your other options but in a vacuum... Not crazy. KC def last year 31st in pass yds, 22nd pass TDs, picked up right where they left off at 24th in pass yds, 22nd in pass TDs. I guess Minshew could be the second coming of Kurt Warner and go 22/25 for 270/2 every game or the Chiefs D could just be bad again. I'm thinking the latter. Raiders defense better but that was v Broncs, could be a shootout in Oakland this weekend and granted 1 game, but Carr looks much more comfortable in 2nd year of Gru's offense.

Aw man, downright brutal at times. I cited the false starts killing drives, but Winston often running for his life or couldn't even do that as few times pocket collapsed almost immediately. (Now he had his role too with hanging trying to make a play and getting sacked/hit when he would have been better served throwing it away, but I digress...) On one EZ throw to Evans and the long pass the Godwin he was actually hit right when he threw (surprised he actually got it Godwin at all on that pass) making them just a touch off, otherwise could have added 70ds/another td to his totals I was actually impressed to a a degree with Leftwich's play calling. He was often calling up quick throws with just a read or two so Winston could be decisive. But hard to help your QB when your OL can't run the ball or they put you from a 3rd and 3 to a 3rd and 13 on consecutive false start penalties. Not good percentage for even a very good NFL Qb to get those types of downs/distances.

To clarify I wouldn't say he the looked horrible last night. Don't get me wrong, he didn't look great, but...he had like a 130 passer rating through first half, finishing about 100 for game. It really was the offense with numerous false starts that often killed drives. His numbers were efficient, if not FF great, and he took care of the ball. WTS, from eyeball test though, when he did miss, he often missed badly either b/c just a poor pass or he threw to wrong spot. I've never thought Winston would ever be a leader and not a great QB either, even w/Arians. i did admittedly, think he could put up FF numbers based on volume, remember being a good FF QB, does not mean you necessarily have to be a good NFL QB (of course it helps, but not required). I do have Godwin based on that thinking and working out for me now, we'll see how season goes. Key for me though is Godwin def getting looks from Winston and got him relatively cheap. I feel for Evans owners, think he's still a hold since he's also at least getting looks overall and in RZ with Winston, but the cost for many was relatively high.

Again I don't know if I'd say 'toast', but to your point about Godwin, thru two games: (admittedly small sample size) Evans 13trgts/6recs/89yds/0tds Godwin 15trgts/11recs/174yds/2tds Winston did look for Evans in EZ 3-4 times so his numbers could definitely have looked better, thing is so could have Godwin's. The 1 target Thu night that wasn't a rec for Godwin, he actually caught for like 40yds, but landed just out of bounds.

Translation: A typical Thursday night football game

And he was just targeted in EZ twice on last drive. I know it must be frustrating considering where Evans was likely drafted, but Winson is looking for him in RZ, just missing him.

Well Mcaff has 14 touches for 39yds, so looks like Bucs plan is to stop Mcaff and force Cam to beat them. As odd as that sounds seems to be working, as he does not look mobile and off overall.

And then Barber for 15yd TD (where he extended at end to get to EZ). This looks like same time share it has been.

At half... Barber 8/25 Jones 2/0

Wee, FYI not sure if this is a spin on my 'just going to NY so not really a travel game' comment, but the Bills actually playing at Giants

Doesn't a civil case still involve an investigation?