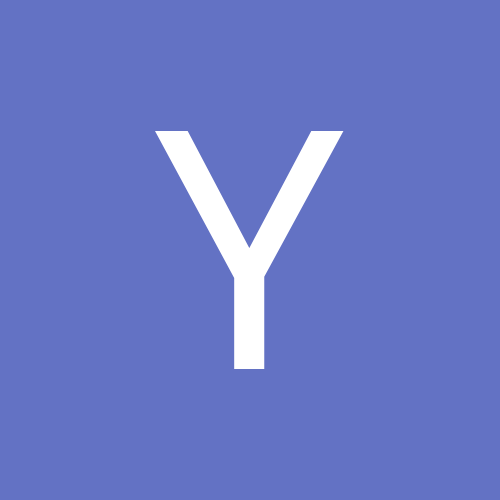 Content Count

109

Joined

Last visited
Community Reputation
3
Neutral
Just want to take a moment and thank a few of you who have helped me over the course of the season. WeePaws, AxeElf, RabidSeaCows, etc. I'm sure there are others but these guys first come to mind. Thank you for your advice over the season. It's because of that that I can call myself...CHAMP!!! Have a great holiday everyone!

Would anyone put Boone in the flex over Parker, Moore, McLaurin or Boyd? All the WR are 1:00 start. Who has the most upside of these guys? If word comes out this morning that Mattison isn't going to play MNF is Boone a lock in the flex? I had Winston, Perriman, Kittle and NE Def play yesterday and although they weren't terrible nobody really hit their ceiling.

I currently have Perriman in as my WR2 because I think the Tampa/Houston game will be a shootout. If Jameis is trying to reach 5,000 yards he'll be throwing the ball and the Bucs can't run. I think Perriman reaps some of the benefits. In the Flex as of right now I have Parker. He's got a good matchup but the weather calls for thunderstorms and wind. I'm becoming hesitant on Parker. I know I overthink this but these small intangibles maybe make a difference. I got Boone off of waivers and I'm not sure if I should put him in the flex over Parker, DJ Moore, McLaurin, or Boyd. Boyd is also part of the lousy weather game in Miami so he might be on the outs.

I've been having a hard time all week trying to decide who to start in my WR2 spot and flex. I put in a waiver claim for MIN RB M.Boone. If i'm able to get Boone off waivers would you plug and play him in the Flex if Cook and Mattison are out? If I don't get Boone, which of these receivers do you like more in the WR2 and Flex spot...DJ Moore, D. Parker, T. McLaurin, B. Perriman, T. Boyd. Moore and Parker are the higher ranked of the WR's. I'm a little nervous with Moore with W. Grier at QB. D. Parker, although he's been a stud of late, his matchup is tough. All 5 guys have upside this week. Which guys have the highest upside and safest floor? Thanks!! .5ppr 10 team. 6pt bonus on TD's over 50 yards, 3pt bonus on 10+ receptions and/or 100 yards rushing/receiving. My Team QB: Winston RB: McCaffrey, M. Ingram WR: M. Thomas, ????? TE: Kittle FLEX: ????? K: Prater DEF: NE My Opponent QB: ARod, Rivers RB: C.Carson, A. Eckler WR: J. Jones, T. Lockett TE: M. Andrews FLEX: C. Sutton K: Y. Koo DEF: PIT

Trying to make the best educated decision for the championship. I need 2 WR out of DJ Moore, D. Parker, T. McLaurin, B. Perriman, & T. Boyd... all have very good matchups this week. Thanks! .5 ppr 6pt bonus on TD's over 50 yards, 3 pt bonus over 100 yards and/or 10+ receptions.

I had M. Ingram play Thursday so I'm up 18-0 based on our league scoring. I'm currently projected as a 78% to 22% winner. I also currently have Winston in my lineup. MY TEAM HIS TEAM QB: Tannehill/Winston QB: Watson RB: McCaffrey, Ingram RB: N. Chubb, A. Jones WR: M. Thomas, DJ Moore WR: C. Godwin, D. Adams Flex: D. Parker (Tentatively if he clears concussion, if not J. White, meh) Flex: AJ Brown TE: Kittle TE: J. Hollister

I picked up Tannehill as insurance to Winston. I feel that Winston has more upside, while Tannehill might have a safer floor. Would you play it safe and start Tannehill over Winston, or stick with the guy who helped get you here and roll with Winston? Thanks. 4pt TD, -2 INT, 4pt bonus on TD over 50 yards, 5pt bonus for 300+ yards passing.

Unfortunately, my opponent this week had a higher waiver priority than me and he he got AJ Brown. I was able to pick up Tannehill though in case Winston doesn't play. I think I'm gonna stay with Winston. I feel h has more upside and with the bonuses in my league for yardage he's probably my best bet.

This is all tentative that Parker clears concussion protocol and plays this week vs the NYG. If he does indeed clear, would you start Parker or James White vs. CIN in the flex? .5ppr Thanks.

I lost both Evans and Parker to injury. I can IR both if they both don't play and can get there backups (Perriman & Hurns). Also on the waiver wire is AJ Brown, who I can possibly pickup. I only have 2 transactions left on the season and may need to pick up a QB, either Tannehill or Fitzpatrick if Winston can't play... With all that said, if Parker plays this week, he's in my lineup.

Weather still looks lousy for Monday night. Looks like that areas going to get an inch of rain. This game could end up being a wash!... pun intended.

I wonder if when websites and the "experts" compile the rankings for the week if they are strictly looking at the matchup or do they include other intangibles?

Watch the weather in Philly for Monday night. Looks like rain all day. In a similar situation deciding between Wentz and Winston.

I'll check the weather for Philly Sunday morning. If it looks lousy like I think it will, then I'll play Winston.

I was looking at the forecast for the Monday night game and it's forecasted for rain all day in Philly. Wentz has a great matchup against the Giants in a must win. He's ranked pretty high this week. Does the rain forecast sway your decision making when setting your lineup?