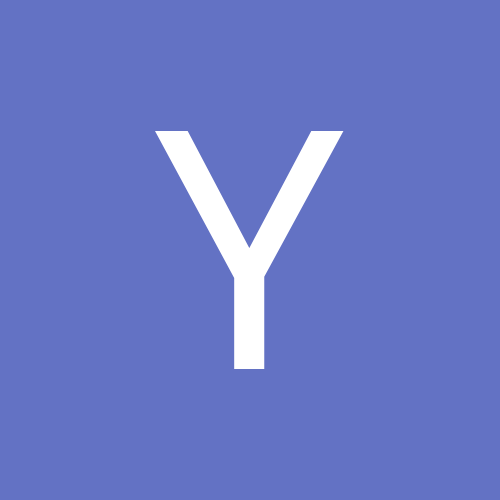 Content Count

119

Joined

Last visited
Community Reputation
3
Neutral
With Mostert playing today, do the Niners limit his workload? Who you got, Mostert or McKinnon as your RB2? .5ppr thx!

Looking between Montgomery or McKinnon in my RB2 spot? .5ppr also, would anyone play Jared Goff over Deshaun Watson? I gotta stay with Watson right? Thanks 3-0 QB: Watson, Goff RB: Kamara, Mostert (IR Wilson), Montgomery, McKinnon, Z. Moss, J. Kelley WR: Adams, Ridley, ARob, DJ Moore, Crowder TE: Gesicki, Hurst

I unfortunately didn't take your advice and went with Moore over McKinnon. I still won the week and I'm 3-0, but I learned my lesson to never doubt your unquestionable knowledge ever again.

With Devante Adams doubtful to play. Who between Joshua Kelley, Jerick McKinnon, or DJ Moore would you play? .5ppr 10 team. Thanks!! RB: A. Kamara, R. Mostert (IR - McKinnon), D. Montgomery, Z. Moss, T. Cohen, J. Kelley WR: D. Adams, A. Robinson, C. Ridley, DJ Moore, J. Crowder

I saw a post last night that said that the Texans have the most interest in Antonio Brown, but that it's not imminent. It was just click bait, but what the hell, he's probably worth a look. They might as well also kick the tires on Dez Bryant. Ha!

Watson fell to me at the end of the 8th/beginning of the 9th round turn. He wasn't my draft target but with where I got him I was thinking that I was/am getting a steal, or at least value. Through 2 weeks Deshaun has looked pretty average. The loss of Hopkins has hurt and the weapons around him also look average. The Texans have faced some pretty tough teams the first few weeks with KC, Bal, and now this week Pitt. The Texans schedule opens up a little bit after this week. Are there better days ahead for Watson? Can he reach his top 5 potential this season or should I be looking to move him in a trade? Thanks!

I only get 10 transactions on the season. Is Josh Kelley worth using a transaction on? I'd drop M. Breida. .5ppr 10 team. Thx!!

I'm in the same boat. Kamara fell to me at the 10 spot in a 10 team .5ppr. I'm also nervous about his outcome. I think if he gets a new contract before Thursday then the Saints feel he's all good. If not then I think he plays out the season and hits FA. His injuries are very concerning though.

Well, I didn't end up with Mixon or any of those RB cause Kamara fell to me at the last pick in Rd1. I saw value there so I took Kamara with the 1st pick and D. Adams with the 2nd pick. Although I'm happy that Kamara fell to me, I'm nervous about his current situation. I hope he works out and doesn't suck. We shall see.

Hi all, I play in a 10 team .5ppr. My draft is this weekend and I've done my share of mock drafts, but I have questions with nearly every RB towards the end of RD1. (Mixon-Contract/Migraines, M. Sanders-Hurt, RBBC maybe?, K. Drake-Hurt, J. Jacobs-2 down back, not gonna catch the ball much, etc.) I don't usually approach the draft with a specific route that I wanna take, but if D. Adams falls to me at 10 and J. Jones at 11 would you go that route? I know RD3 and 4 have really good WR and the RB have just as many questions. So basically, which of these scenarios do you like better? Scenario 1 Scenario 2 RD1: D. Adams/J. Jones RD1: J. Mixon/M. Sanders RD2: J. Jones/ T. Hill/T. Kelce RD2: K. Drake/J.Jacobs RD3: C. Carson RD3 & 4: OBJ, DJ Moore, A. Cooper, A. Thielan, JuJu RD4: J. Conner

Just want to take a moment and thank a few of you who have helped me over the course of the season. WeePaws, AxeElf, RabidSeaCows, etc. I'm sure there are others but these guys first come to mind. Thank you for your advice over the season. It's because of that that I can call myself...CHAMP!!! Have a great holiday everyone!

Would anyone put Boone in the flex over Parker, Moore, McLaurin or Boyd? All the WR are 1:00 start. Who has the most upside of these guys? If word comes out this morning that Mattison isn't going to play MNF is Boone a lock in the flex? I had Winston, Perriman, Kittle and NE Def play yesterday and although they weren't terrible nobody really hit their ceiling.

I currently have Perriman in as my WR2 because I think the Tampa/Houston game will be a shootout. If Jameis is trying to reach 5,000 yards he'll be throwing the ball and the Bucs can't run. I think Perriman reaps some of the benefits. In the Flex as of right now I have Parker. He's got a good matchup but the weather calls for thunderstorms and wind. I'm becoming hesitant on Parker. I know I overthink this but these small intangibles maybe make a difference. I got Boone off of waivers and I'm not sure if I should put him in the flex over Parker, DJ Moore, McLaurin, or Boyd. Boyd is also part of the lousy weather game in Miami so he might be on the outs.

I've been having a hard time all week trying to decide who to start in my WR2 spot and flex. I put in a waiver claim for MIN RB M.Boone. If i'm able to get Boone off waivers would you plug and play him in the Flex if Cook and Mattison are out? If I don't get Boone, which of these receivers do you like more in the WR2 and Flex spot...DJ Moore, D. Parker, T. McLaurin, B. Perriman, T. Boyd. Moore and Parker are the higher ranked of the WR's. I'm a little nervous with Moore with W. Grier at QB. D. Parker, although he's been a stud of late, his matchup is tough. All 5 guys have upside this week. Which guys have the highest upside and safest floor? Thanks!! .5ppr 10 team. 6pt bonus on TD's over 50 yards, 3pt bonus on 10+ receptions and/or 100 yards rushing/receiving. My Team QB: Winston RB: McCaffrey, M. Ingram WR: M. Thomas, ????? TE: Kittle FLEX: ????? K: Prater DEF: NE My Opponent QB: ARod, Rivers RB: C.Carson, A. Eckler WR: J. Jones, T. Lockett TE: M. Andrews FLEX: C. Sutton K: Y. Koo DEF: PIT

Trying to make the best educated decision for the championship. I need 2 WR out of DJ Moore, D. Parker, T. McLaurin, B. Perriman, & T. Boyd... all have very good matchups this week. Thanks! .5 ppr 6pt bonus on TD's over 50 yards, 3 pt bonus over 100 yards and/or 10+ receptions.