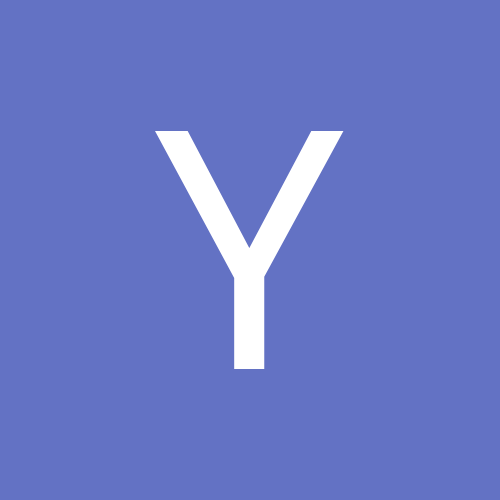 Content Count

87

Joined

Last visited
Community Reputation
3
Neutral
Thanks for the reply. Currently have Boyd in my WR2 spot. I flex Kittle. Here's my lineup. 10 team .5ppr QB: Wentz, Winston RB: McCaffrey, Ingram, J. White, T. Coleman, R. Penny WR: Evans, T. Boyd, DJ Moore, ARob, DJax, McLaurin TE: Kelce, Kittle Def: NE, NYG K: M. Nugent

Another crappy matchup for both Wentz vs MINN and Winston vs CAR. Also, with M. Evans bottoming out last week and another tough matchup against Bradberry, should I get cute and bench him and play either DJ Moore, or T. McLaurin? I know you always play your studs, and I hope Evans can bounce back this week. I also really like McLaurin's matchup against Miami. I'm 5-0. Thanks for the input. QB: 4pt TD (double points on TD over 50 yards) 5pt bonus over 300 yards passing -2 interception

My QB's are Wentz and Winston. I picked up M. Stafford last week based on matchup. I'm trying to trade him now for a little bit of RB depth and offered Stafford for Tevin Coleman. He counters with my Stafford and Browns DEF. for T. Coleman and Giants DEF. We are forced to carry 2 DEF. My other DEF is NE. I'd drop Giants DEF for either the Niners or Bucs DEF for NE bye week. Should I make this trade? I'd rather try and keep it Stafford for Coleman honestly. I feel like I'm losing this trade big time if I go through with it, or do I up the ante and shoot for L. McCoy if he's going after the Browns DEF. FantasyPros trade analyzer has me receiving a 2% increase based on the trade, if that means anything. Thanks for any input. I appreciate it!! 10 team .5ppr 4-0 My Team QB: Wentz, Winston, Stafford RB: McCaffrey, M. Ingram, J. White, R. Penny WR: M. Evans, T. Boyd, A. Robinson, DJ Moore, DJax, T. McLaurin TE: T. Kelce, G. Kittle DEF: NE, CLE K: M. Nugent (IR Gostkowski)

I'm fortunate enough to be 4-0, but I'm ranked dead last at setting my lineup cause I apparently suck at it. So a little help please! Who do you like more this week Wentz vs NYJ or Winston vs NO. The rankings all like Wentz more this week, but my gut wants to play the hot hand with Winston. 4pt per TD (Double points on TD's over 50 yards) 5pt bonus on 300 yards passing -2 for interceptions Thanks!!

I dislike my QB matchups this week. Wentz vs GB and Winston vs Rams. Should I stream QB this week with either Stafford vs KC, or Brissett vs Oak, or should I just play either Wentz or Winston? Thanks for the help... I would drop Justice Hill.

In my league, everyone takes 2 QB even though we only play 1. Was wondering if I should give up on Winston and pick up J. Allen. I think Allen is the best of what's available. I'm also nervous about my other QB Wentz. We only get 10 transactions for the season and we hold a deep bench. Is Allen a move worth making? Thanks guys!

I had CMac and M Evans play last night and both didn't do much. I went up against Godwin and I'm currently down 19-7. I was projected to win this week by 20, but now projected to lose by 20. So... I'm thinking of swinging for the fences and playing DJax over T. Boyd cause I'm looking for the higher upside. Is this the right call, or should I play T. Boyd. Thanks much! QB: Wentz RB: CMac, Ingram WR: Evans, Boyd or Jackson TE: Kelce Flex: Kittle

So where do you draft Gordon? What round do you take a chance on the risk/reward and either look like the smartest guy in the room or the guy that just blew his draft?

How good can this defense be? I think there was a point towards the end of last season that this defense looked dominant at times. Are they a sleeper defense or just a streaming defense? They also get the bonus of playing WAS and the NYG with 2 potential rookie QB's. Thoughts? Thanks!

T. Hill and B. Cooks are both on bye and I need 2 receivers to start out of TreQuan Smith, G. Tate, MVS, or DJ Moore.. Barf!!! Thanks 10 team .5ppr

Thanks for the input... I think if I do burn a transaction it will be for either Wash or Arizona Def, and Id drop C. Parkey.

Tough call. I think Id go with Fournette based on volume. Last week against Indy, Jax was down and they still kept giving him the rock. Baltimore coming off a bye. GL!!

I have 3 transactions left on the season and was thinking of using all 3 this week. Probably not smart but I was looking to try and solidify my roster and make a push towards the playoffs. Thinking of picking up R. Penny, A. Miller and Washington Def. Id look to stash Penny in the hopes that the Seahawks lean on him as the season comes to a close, and the Seahawks have a good schedule for playoffs. Miller I might have to play next week with Hill and Cooks on Bye. My other choices would be G. Tate, MVS or Trequan Smith. The Redskins Def Id play this week against Houston instead of Denver vs Chargers. Should I make any of these moves or should I hold? Thanks!!!! QB: Wentz, Cousins RB: Gordon, Fournette, Michel, Drake, Eckler WR: T. Hill, B.Cooks, MVS, G. Tate, Trequan Smith TE: Doyle, Njoku K: M. Badgley, C. Parkey Def: Denver, Cleveland (have to carry 2 Def) ... Id drop C. Parkey, Cleveland Def and either Eckler or Smith. .5ppr 10 team. 4-6 record

Ok here's an update for anyone who cares other than me! I made the trade with the guy and gave him M. Ingram and E. Sanders for C. Wentz and G. Tate. So my team now looks like this: QB: Wentz, Cousins RB: Gordon, Fournette, Michel, Drake, Eckler WR: T. Hill, B. Cooks, G. Tate, MVS, Tre'Quan Smith TE: Doyle, Njoku Now if only I can win a damn game!!! Did I win or lose this trade? Thanks everyone I appreciate all your input!!

I appreciate your opinion. Thanks for the input!