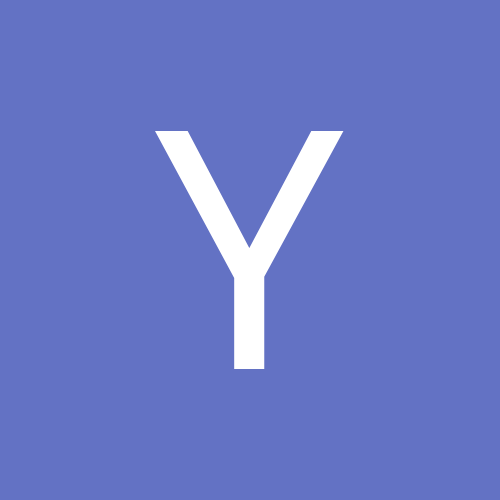 Content Count

140

Joined

Last visited
Community Reputation
4
Neutral
I completely annihilated my opponent in the championship. I'm currently up 135 points, he still has Diggs tonight. I put up 180 points which is now the 4th most in league history. My lineup was D. Watson, A. Kamara, D. Montgomery, D. Adams, C. Ridley, ARob, A. Hooper, W. Lutz, WFT Def. Back 2 Back Champion.

i have 1 transaction left for the season and I can use it in either a defense or a TE. My DST are LARams and WFT. We are forced to carry 2. I can stream either CLE or CHI or I can do TE and pick up Hooper. My TE's are a disaster with H. Hurst, I. Smith & Akins. Should I make a move for either of the DST or the TE or play who I got? Thanks.

Thanks to R.Tannehill, D. Montgomery, & C. Ridley.

Went with Tannehill and it payed off. I won this week by 8 points. If I would've played Watson I would've lost by 3. Thank you everyone for your input. Greatly appreciated. Now back to the 'Ship to defend my title.

I've been going back and forth on these two. Tannehill has a great matchup but I worry about game script with this one and think that D. Henry (who I'm also going against this week) has another big game and Tannehill has a floor game and not a ceiling game. Watson on the other hand has a tough matchup and his defense is terrible so he may be throwing the ball a lot. He might be getting B. Cooks back which will help some. He could have a ceiling game but also could have a floor game. Who would you go with? Thanks for the advise!! 4pt TD bonus on 300+ yards passing, bonus on TD over 50+ yards

If Mostert plays this week would you start him over D. Mongomery? Even though he's been on fire the past 3 weeks, I don't care too much for Montgomery's matchup against MIN. They are tough against the run. DAL on the other hand have been a terrible defense all year especially against the run. If Mostert is out, I can IR him and pick up Jeff Wilson, hopefully. Thanks. .5ppr 10 team

I'm keeping on eye on K. Rudolph's status. If he is out I may go grab Irv Smith. If Rudolph plays then I'll probably grab T. Higbee. My current TE's are Hurst and Hooper.

I can IR Mostert if he's out and pick up Wilson, just not sure if I'd start him over D. Mongomery or A. Robinson in the flex. Tough call.

With Mostert being hurt again and potentially not playing this weekend against Dallas, we should know more today. What do you think of Jeff Wilson? Is he in a potential smash spot against Dallas? In the game where he was featured against NE, he had 115 yards rushing and 3 TD's and then proceeded to get hurt himself. Does he have that kind of upside Sunday IF Mostert is out? Is so, who would you start him over?

Worried about Swift's head as well and then also Peterson... go with Zeke

Go with the guy that got me here (Watson) or go with the guy who has the better matchup (Tannehill). Thanks!! Best of luck to all in the playoffs.

Would you start D. Montgomery over any of the following players? A. Robinson or R. Mostert. Thanks QB: Watson RB: Kamara, Montgomery or Moster WR: Adams, Ridley Flex: ARob or Montgomery .5ppr 10-2

Someone offered me W. Fuller for Montgomery. I haven't accepted the trade yet. I don't really need Fuller but I'd start him this week in the flex. I'd then would probably have to try and trade one of my WR (Adams, Ridley, ARob, DJ Moore or Crowder) for a RB2 cause I'd really only be left with Kamara, Mostert (IR Hasty), Wilkins, McKinnon and Kelley.

.5 PPR 10 team league with bonuses when a player reaches 100yards plus or double point on TD over 50 yards. Montgomery is ranked higher than Moore. Montgomery has the higher floor but no ceiling vs TEN. while DJ Moore could boom or bust vs KC. Thanks for any input!!