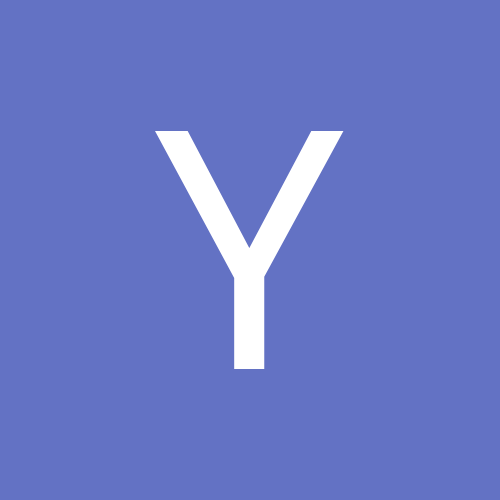 Content Count

78

Joined

Last visited
Community Reputation
3
Neutral
T. Hill and B. Cooks are both on bye and I need 2 receivers to start out of TreQuan Smith, G. Tate, MVS, or DJ Moore.. Barf!!! Thanks 10 team .5ppr

Thanks for the input... I think if I do burn a transaction it will be for either Wash or Arizona Def, and Id drop C. Parkey.

Tough call. I think Id go with Fournette based on volume. Last week against Indy, Jax was down and they still kept giving him the rock. Baltimore coming off a bye. GL!!

I have 3 transactions left on the season and was thinking of using all 3 this week. Probably not smart but I was looking to try and solidify my roster and make a push towards the playoffs. Thinking of picking up R. Penny, A. Miller and Washington Def. Id look to stash Penny in the hopes that the Seahawks lean on him as the season comes to a close, and the Seahawks have a good schedule for playoffs. Miller I might have to play next week with Hill and Cooks on Bye. My other choices would be G. Tate, MVS or Trequan Smith. The Redskins Def Id play this week against Houston instead of Denver vs Chargers. Should I make any of these moves or should I hold? Thanks!!!! QB: Wentz, Cousins RB: Gordon, Fournette, Michel, Drake, Eckler WR: T. Hill, B.Cooks, MVS, G. Tate, Trequan Smith TE: Doyle, Njoku K: M. Badgley, C. Parkey Def: Denver, Cleveland (have to carry 2 Def) ... Id drop C. Parkey, Cleveland Def and either Eckler or Smith. .5ppr 10 team. 4-6 record

Ok here's an update for anyone who cares other than me! I made the trade with the guy and gave him M. Ingram and E. Sanders for C. Wentz and G. Tate. So my team now looks like this: QB: Wentz, Cousins RB: Gordon, Fournette, Michel, Drake, Eckler WR: T. Hill, B. Cooks, G. Tate, MVS, Tre'Quan Smith TE: Doyle, Njoku Now if only I can win a damn game!!! Did I win or lose this trade? Thanks everyone I appreciate all your input!!

I appreciate your opinion. Thanks for the input!

At 3-6, I dont think Im fine! Ha.

I was thinking of offering him T. Hill and Ingram/Michel for Wentz and Hopkins... I like Hopkins consistency over Hills boom or bust. What do you think?

With the addition of G. Tate to the philly offense plus coming off the bye, what is Wentzs outlook ROS. Is he a top 5 QB?

My record is 3-6. Lots of injuries. Someone asked me the other day if I wanted Brady (his other QB is Wilson) in a trade but he never said for who, but if I had to guess he probably wants M. Gordon which I'm not trading for just Brady. I've also been looking at the owner who has C. Wentz (D. Brees). I think Wentz is gonna heat up and be the stud QB he was last year. My QB's are Cousins and Mayfield. I don't love Cousins behind that o-line as well as I think they'll want to run more after the bye, and I also think that defense gets better. If I make a play for Wentz who from my roster below would you offer? Thanks. My roster QB: Cousins, Mayfield RB: Gordon, Fournette, Michel, Ingram, Drake, Eckler WR: T. Hill, B. Cooks, Sanders, Hogan (gonna drop for MVS), T. Smith TE: Doyle, Njoku His roster QB: Brees, Wentz RB: Hunt, Lewis, Cohen, Collins, B. Allen WR: Hopkins, Cooper, Tate, D-Jax, D. Westbrook TE: Olsen, McDonald 10 team .5ppr

I like to take into account trade value charts from CBS Sports as well as FantasyPros... I also like to use FantasyPros trade analyzer before making any offers.

I think the players that Ive offered to others would be able to start on there teams. The one dude I offered for Julio, his best RB is M. Mack. Hes been good the past couple games but I thought I was offering an upgrade.

Im frustrated with the league Ive been in for 10 years. Im sitting at 3-5 and Ive been trying to trade some of my depth. The guys in my league hold onto there players for dear life. Been looking to do a 2 for 1 type trade. Ive made several offers to various people within the league and nobody wants to trade at all. I feel like my offers have been reasonable too. Ex. I offered one M. Ingram OR S. Michel and E. Sanders OR B. Cooks for Julio. Declined! Just trying to make a push and try and get some wins. Im not looking to get put on blast. I just wanted to vent to others that can probably relate to some degree. Thanks. QB: Cousins, Mayfield RB: M. Gordon, Fournette, Michel, Ingram, Drake, Eckler WR: T. Hill, B. Cooks, E. Sanders, C. Hogan, T. Smith TE: Njoku, Doyle 10 team .5 ppr

Evan Engram was dropped and Im thinking of picking him up and dropping J. Doyle? Who would you rather have ROS? My other TE is Njoku.

If Gordon sits would Eckler be a RB 1? Would you play Eckler or K. Drake vs. Det?