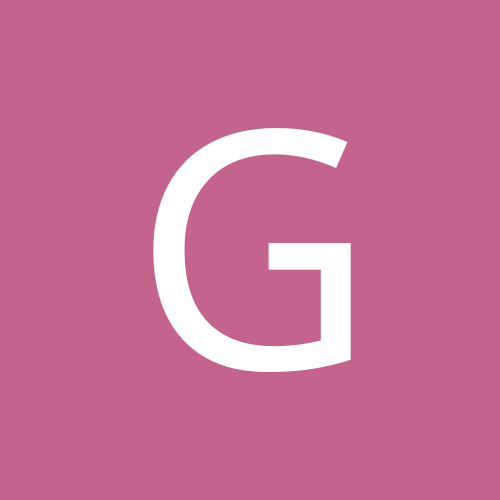 Content Count

155

Joined

Last visited
Community Reputation
5
Neutral
Went to go grab AB and drop Ertz but saw Tee Higgins kicking around. Going Higgins. May place a small bid on him in my FAAB league, though.

Deciding if I should drop Ertz for him. They have about the same production this year.

Correct. Hunt is reliable but having an option like Kittle at TE is very enticing. Thank you for the advice.

I rejected. He countered with Kittle for Hunt. Hmmm.

Lost Ertz and need a TE. Owner of Kittle wants Josh Jacobs. Would you do it? Other RB: Cook Hunt Henderson Mattison On Waivers: Schultz Hooper

I don't mind trade 1, especially if there are a few "serviceable" QB on waivers (Fitz, Stafford, Tannehill, Bridgewater). Terry is being squandered in that offense. I'd like this trade even better if you could drop Hines and grab another WR on waivers. Trade 2 seems like a non-starter after Kelley's performance last night. I'd take RoJo over Kelley.

I'd ride Fitz as long as I could. Fitz, Stafford, Bridgewater, Dalton, Cousins...........................Flacco.

Dalvin Cook owner here. Have last priority on waivers this week (I'm 5-0). Team with #2 priority is 0-5 and lost Dak and has no backup QB. My rostered QBs are Minshew, Wentz, Brady. Thinking about working out a waiver pickup / trade where he picks up Mattison for me and I trade him one of my QBs. I probably should have had Mattison rostered. I actually thought another team had him. Which QB would you offer for Mattison? I've been rolling with Minshew since week 3. Past 3 weeks scoring for those 3 QBs: Minshew: 26.84/27.94/9.20 Wentz: 21.42/23.42/23.50 Brady: 16.12/45.46/29.88

Who are you going with? Full PPR.

With injuries mounting hes becoming more difficult to hold by the week. Thankfully I only have him on one team, but that team has the following players hurt/injury report: Adams, Thomas, Hunt, Gage, Diontae Johnson, Chris Carson. Its getting to the point I need to make a decision to drop Hines or Swift. I agree the hold/fold question will vary roster by roster though. For me, hes inching closer to fold by the day.

Took another route and dealt Fournette for Dionte Johnson. Hopefully he can stay on the field!

I benched Wentz for Minshew. Ouch. I went back and forth but Wentz has looked awful and Minshew pretty good. I'd make the same decision again. Sometimes it just doesnt work out. I would not bench Mahomes, Lamar, Ryan, Dak for Minshew, though.

Out of curiosity if you were the other owner and really needed RB help would you do Hopkins/Taylor for Adams/Sanders/Hunt? Personally I don't think I'd do this but was curious as to what someone else outside of this situation may think. Would Hunt be the kickers that makes it a "no brainer"? Edit - meant to post Weepaws reply with my post.