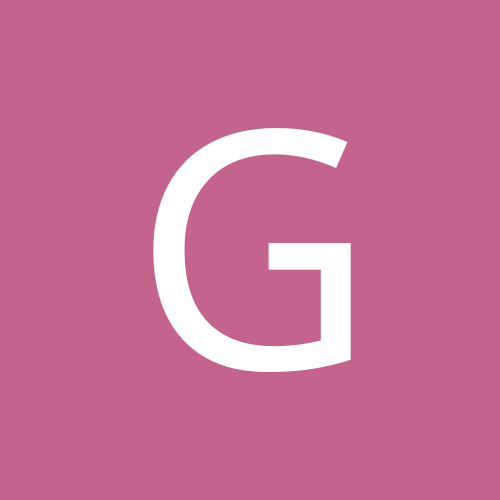 Content Count

162

Joined

Last visited
Community Reputation
5
Neutral
Trading away Brady, Henderson, Hollywood Brown for Herbert, Chubb, Lamb. I'm 5-2, partner is 0-7. We moved from league votes to commissioner approved this season and I'm the commissioner. I have two assistant commissioners I run trades I'm involved in by and both of them don't seem super happy about this one. But both are also on my ass in the standings. Both Yahoo and FF Pros Trade Analyzer don't like this trade for me. I look at it as me taking a gamble on Chubb's health and the Cowboys getting decent QB play and my partner getting immediate RB help. He starting Hines this week. Fair trade or veto?

Those are the three guys I've been playing all season at different times. Never rostered all 3 together. Dropped Minshew for Ryan a few weeks ago when that owner panicked. And yes it is confusing, thats why I was wondering if Herbert can keep this consistency up.

I've been going with a trio of Brady, Ryan and Minshew and have been burned a couple of times playing QB roulette. I am now carrying Ryan and Brady. Both of those guys can put up those 40 pt games, but they also both have a penchant for 16-19 point games. Herbert seems to have that higher floor and the same or better possibility of putting up those 40 point games. Looking at Herbert's number I love that consistent floor every week.

He's been rolling this season, putting up numbers on par with the top QBs in the league. If you take an average of his points over the season and put them into week 1 where he didnt start and the bye week, he's right in the top 5. The question is: Do you see him keeping up this pace? I've been rotating Brady and Ryan at QB and they are good but have tendencies to toss in those clunkers (under 20 pts) fairly often. Herbert has had a game close to that number but seems steady otherwise. Those games where Brady or Ryan only score 14 pts are brutal and have killed me some weeks. Would be nice to have a set and forget QB.

I've been holding on to Chark in a league (luckily havent needed to start him too often). May try to trade him away. Minshew is a decent QB. I cant see whoever behind him being that much of an upgrade, if any.

Just dealt Thomas and Diontae Johnson for Stef Diggs and Gaskin. Being 1-5 sucks. Have him on another team and can absorb another loss.

I have him on a team where I'm 1-5 and dying for wins. Him and Davante Adams on the same team. I'm clicking around the league seeing what would work trade-wise. I may end up trying to send him to the 1st place team for someone like Diggs and taking pennies on the dollar. If he doesnt play this week it could be the final nail in my season.

Went to go grab AB and drop Ertz but saw Tee Higgins kicking around. Going Higgins. May place a small bid on him in my FAAB league, though.

Deciding if I should drop Ertz for him. They have about the same production this year.

Correct. Hunt is reliable but having an option like Kittle at TE is very enticing. Thank you for the advice.

I rejected. He countered with Kittle for Hunt. Hmmm.

Lost Ertz and need a TE. Owner of Kittle wants Josh Jacobs. Would you do it? Other RB: Cook Hunt Henderson Mattison On Waivers: Schultz Hooper

I don't mind trade 1, especially if there are a few "serviceable" QB on waivers (Fitz, Stafford, Tannehill, Bridgewater). Terry is being squandered in that offense. I'd like this trade even better if you could drop Hines and grab another WR on waivers. Trade 2 seems like a non-starter after Kelley's performance last night. I'd take RoJo over Kelley.

I'd ride Fitz as long as I could. Fitz, Stafford, Bridgewater, Dalton, Cousins...........................Flacco.