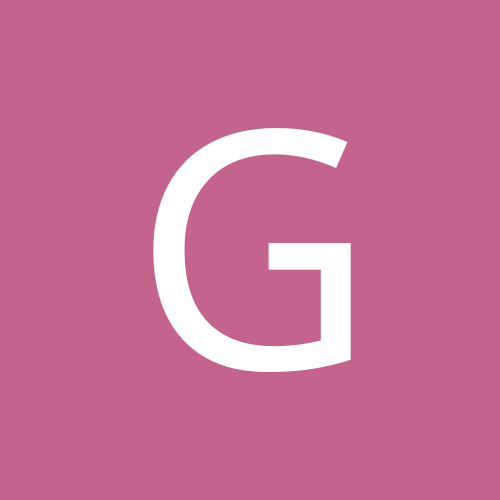 Content Count

134

Joined

Last visited
Community Reputation
4
Neutral
So I'm going to end up dealing one of these guys so I can fill a WR spot in my injury prone lineup this week. I just need to figure out which to keep and which to deal. Strength of schedule looks about the same. ROS rankings on different sites also tend to be within a spot or 2 of each other. I think Russell and Dissly are forming quite the connection (esp in the RZ) and heard Pete Carroll gushing about him on the radio this week. Dissly is seeing the targets right now. Can anyone speculate if that will keep up? As far as Olsen, if/when Cam comes back does that help or hurt Olsen? Can Olsen stay on the field?

After a few back and forths with the other owner the latest proposal doesnt even involve Zeke. Kerryon and Dissley for Thielen and Ridley. I'm not crazy about giving up an RB and not getting one back and I actually prefer Dissley to Olsen. This trade may be dead. Tried the Kerryon, White, and Olsen for Carson and Thielen and was shot down. That was a good idea though.

Having so many injured players is whats killing me. I face the league leader this week whos been smoking people. Actually I have back-to-back and am likely to lose both games. I think for this week unless one of McLaurin or Kirk play (Kirk looks doubtful), I'd need a WR and I don't want to drop Singletary if I can avoid it. Which WR from his roster would you take for Olsen or Dissley? Thanks for the help!

My roster (2-2, 600 Points for) 5th QB Ryan RB - D Johnson, M Ingram, K Johnson, J White, D Singletary, J Samuels WR - T Hill, K Allen, T McLaurin, C Kirk TE - Olsen, Dissley His roster (0-4, 438 Pts for) 10th QB - Wentz RB - Zeke, C Carson, M Sanders WR - D Adams, A Thielen, C Ridley, M Gallup, E Sanders, G Tate, P Dorsett TE - D Knox, TJ Hockensen I don't want a trade where half the league is beating down my door crying unfair. The way I see it is he can slot in all 3 of the guys I'm giving him and start them over some of the trash he has and I'm basically taking his worst WR (sans Dorsett who he just grabbed off waivers). Yahoo projections (which mean exactly shite but its all anyone looks at in evaluating) have us coming out both in the +.

I'm looking to free up a roster spot and give myself an upgrade at the same time. Team I'm potentially trading with is 0-4 and is in desperate need of a TE (has Knox starting). League is a 1.0 PPR. I'd give: Kerryon Johnson or Mark Ingram James White Greg Olsen I'd get: Zeke Golden Tate or Gallup What do you guys think? I don't want to feel like I'm pulling one of the trade partner and I don't want a trade that everyone looks at and says VETO! I want to give the 0-4 team a few more guys he can plug right into his lineup and upgrade myself.

Even when hes back and healthy is he going to have any standalone value? I feel like I may be holding him just because of the preseason hype at this point and even if he does come back he may only be in line for 4-8 carries a game.

gardenstatepkwy replied to FantasyRetard's topic in FFToday Board

12 points from PIT DEF/ST. Screw Keenan Allen, Christian Kirk, and Mark Ingram.

I missed my opportunity to trade him to a Giants homer now I'm kicking myself. I don't see the Giants rushing him back and as others have said high ankle sprains linger. Now I'm trying to package Barkley with Gallman and maybe Tyrell/Diggs for an RB1 from this Giants homer. Ugh.

I'm a Saquon owner in a 0.5 PPR and I'm a little concerned that the Giants have so few weapons and a rookie unknown QB that teams will zero in on Saquon and his numbers are going to be less that his usual stuff. Theres a homer Giants fan in my league that has McCaffery and I've been pondering proposing a trade along the lines of Saquon + Tyrell Williams for McCaffery + Godwin/Tyreek. Do you think Saquon is going to see a big uptick in carries/check downs with Jones under center or is he going to have a little more trouble going forward?

MFer. Never thought I'd be dropping Henry for Vernon Davis but here we are.

In a league where we get 1 pp 10 return yards. Has Lockett's promotion to #1 ended his kick returning duties?

I'm at 9 in a 10 team PPR. I agree with the poster above that I went into my first few mocks grabbing two high end WR but found my team to be lacking at RB. Lately I've been going RB/WR (usually Connor/Bell then Thomas/Adams/Hill). After that I try to make the next few round about value and grabbing the best available. At least half of my mocks had me taking Ertz with either my 29/32 pick but I don't think he'll fall that far in my real draft so my strategy will be to be to wait for Henry/Howard at TE and load up at RB/WR with those picks. Guys like Freeman, Ingram, Theilen, Kupp, Edelman, Carson.

Do you lock the consolation bracket teams from adding/dropping?

Sorry to bump an ancient thread but I've been considering awarding draft pick spot choice to the winner of the consolation bracket starting this season to help combat tanking. My only concern is this: I usually lock the teams who do not qualify for the playoffs, or who are out of the money as soon as they are eliminated so they can't put in waiver claims and impact the championship. If I go down this road I don't want these consolation bracket teams making pickups and stealing waiver players from teams competing for the trophy/money. Would it take all the fun out of it if I were to still lock the consolation bracket teams from making add/drops?

All of those guys I mentioned have been falling into the 2nd round of my mocks. Yes, there is a possibility they will all be gone by 19 but I'm guessing some will slip. Especially since guys love to grab QBs early in my league.