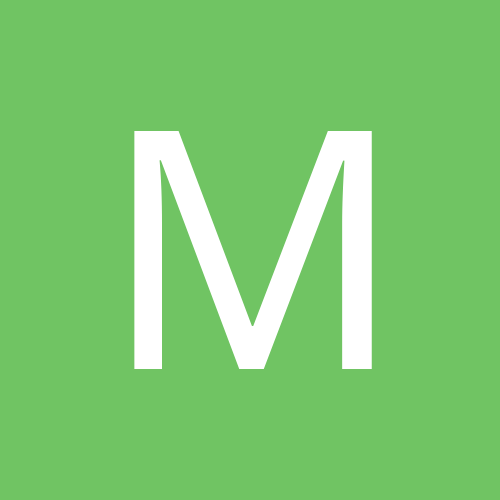 Content Count

20

Joined

Last visited
Community Reputation
2
Neutral
I've held him for 2 years in a dynasty league so a couple weeks out is no biggie. I also drafted him in a re-draft league with a short bench...but as weepaws said, who you gonna drop him for? It's frustrating but it's too early in the season to give up on him. Robinson Jr is available? Surely you have some else you could drop for him.

If Niners win they will play Green Bay...assuming Philly loses, of course.

@ WhiteWonder Yeah, I played a couple penny-stocks in the late 90's/early 2000's. Thought how could it not go up from a couple cents? Guess what...they didn't. But to your point, Doge wasn't on radar either until this past week. Not going to play chase with this either...though I may regret it later. Who knows.

You would have had to invest about $10K back then. Would you really have invested (speculated) that much into it?

Something funny is HILARIOUS. NOT HYSTERICAL.

Apparently leasing a pet is a real thing. https://www.google.com/search?client=firefox-b-1-d&q=lease+a+pet

What's your take on Jalen Guyton with the Chargers? He only gets a few targets each week and is TD dependent. But when he hits it's sweet! He could be a plug n play but I'm thinking more long-term for dynasty. Keenan Allen & Mike Williams are the target monsters there but they aren't exactly lighting it up either - only a couple good games between the both of them. Could Guyton/Herbert become the next great combo???

I'll add my 2 cents: I'm in a dynasty league and have had Bell since his rookie year - held him during the holdout and his time with the Jets. Now he's with KC. One thing I've learned is that KC tends to get good production from their backs - Christian Okoye, Marcus Allen, Priest Holmes, Larry Johnson, Jamaal Charles, Kareem Hunt, Damien Williams...and now Leveon Bell? He's still young-ish at 28 and is as talented as anyone listed above. Even if he splits with CEH I'll take the gamble on Bell. Heck, why wouldn't I after all the crap I held him through.

For everyone on the edge of their seats ... At #5 I had the choice of Swift or Moss. I went with Swift. At #17 I got Jeudy & at #20 I picked Hurst for TE. I added QB depth with Newton, landed Pittman and last pick was Mims. I'm hoping it's a good base to build on & grow.

Sound advice. Thanks. I will see have to see who falls to me now.

Hi, Been in a keeper league for close to 30 years. Always did fairly well but the past few years my life has gotten busier and last year I fell out of the playoffs for the first time in 10+ years (that sucked). I've never felt as unprepared as I do right now. It's non-ppr, roster of 20, cut down to 9 keepers before the draft. 12 teams. Our first rounds are almost exclusively drafting rookies. I have the 5th pick in a snake draft. After trading Brees last year for this year's 2nd rounder I also have the overall 17th and 20th picks. My keeper RBs are L Bell, A. Kamara & C. Edmonds. My WRs are M. Thomas, D. Slayton, & AJ Green (Should have dropped him 2 years ago!). I predict by the 5th pick I should have a shot at Cam Akers, D. Swift, Dobbins, or Moss. Most likely Dobbins or Moss. Who do you rank higher? What about Dillon? Or...if Jeudy or Lamb are available do I jump on them instead? I'm also holding out hope that Burrow will be available at 17 but not likely. My QBs now are D. Jones & S. Darnold. Thanks for the input!

Winston gets lasik... link

Wow! He's usually the first automatic keeper for me. With 12 teams and rosters of 20 players being cut down to 9, I don't see how Brees wouldn't be a keeper.

I guess. I've given up picks in years past when making the push for the playoffs/suber-bowl. It's win now and worry about next year next year.

Got a 2nd for Brees. It's a snake draft so depending where the other team finishes, it could be pick 13-18.