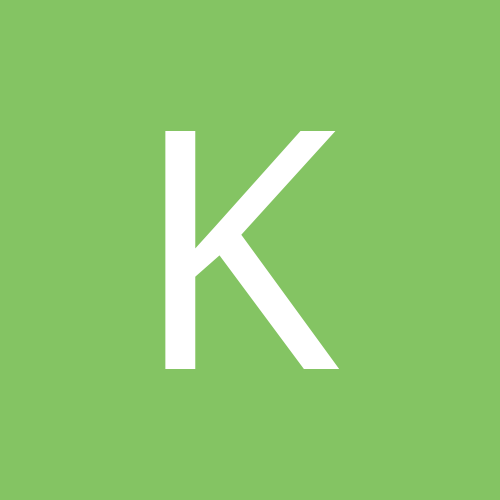 Content Count

58

Joined

Last visited
Community Reputation
1
Neutral
I was leaning towards the two rbs, but with Adams popping up on injury report I might go with Galladay. Adams doesnt play until Monday so if he did happen to sit which is unlikely, Id be out of luck.

Carson with other 2 hurt. Id also lean towards Tennessee

Need to pick two out of the following: Ware, Adams, and Golladay. Let me know your thoughts. Thanks.

Who ranks higher ROS. 1/2 pt ppr. Doyle or Engram? Worried Ebron will still targets from Doyle and feel like Engram will gradually improve throughout season. Doyle seems to be favored more by Luck than Engram by Manning though. Let me know your thoughts.

Picked up Winston. 4 picks and benched today lol. Hopefully they start him next week.

Should I drop Stafford for Winston? Stafford has tougher schedule which worries me. Winston has put up good numbers this yr, but is more inconsistent/turnover prone in my opinion. 6 pts per TD pass. Let me know your thoughts.

Thanks for the replies guys. I might just end up keeping 4 of them and dropping Crabtree. I have golladay, evans, and m Thomas at wr. Idk for sure yet. Highly unlikely, but one of those rbs might become decent starter rest of year.

Martin, duke Johnson, Mostert, Crowell and Barner. Can also add Ronald jones to that list of possible pickups with Barber hurt. Idk why I put ivory instead of Crowell but Ill be keeping him now with Powell on IR. Sorry post was kind of wordy. My top two rbs are on a bye week. So now I need to pick two of those to add instead of 3 with Crowell already being a lock.

Pick 3. Sorry had someone in IR spot.

1/2 pt ppr pick top 4. Gordon and zeke on bye need fillers for this week/depth for ROS. Martin, D Johnson, Ivory, Mostert, Barner. All but Mostert will see significant amt of touches increased for sure due to recent injuries/trades. Mostert may as well if Breida sits. I realize Barner is more of a couple week play than ROS depth with Michel week to week. Let me know your thoughts.

Gordon and saquon. Its only 8 team and went rb with first two picks. Im sitting at 5-2 in second overall so I just feel like I can wait on Michel to get healthy.

Yea I probably sounded a bit harsh, but some of these people have rbs on their roster that I wouldnt start in a twelve team league.

First question is after chubbs big game would you drop Ingram for him? Its ppr and I can only roster 4 rbs. Going to hang on to Michel and hope for the best. I think the only reason Chubb is still availble is half the league is idiots. Other question is for other league. Should I keep Crowell if Powell out extended time or drop him for Martin in 1/2 ppr. I am definitely dropping if Powell healthy. Let me know your thoughts.

Just a heads up to everyone. Theyre expecting winds of 25-30 mph today in Philadelphia. Full pt ppr who should I start? Funchess or Ridley. I was leaning toward Funchess, but now favoring Ridley due to weather. Let me know your thoughts.

Im in a league where you can only roster 4 rbs. Its ppr scoring. ROS would you rather have Chubb or Ingram. Its almost a toss up to me, but maybe someone can sway me one way or the other. Currently have Ingram rostered.