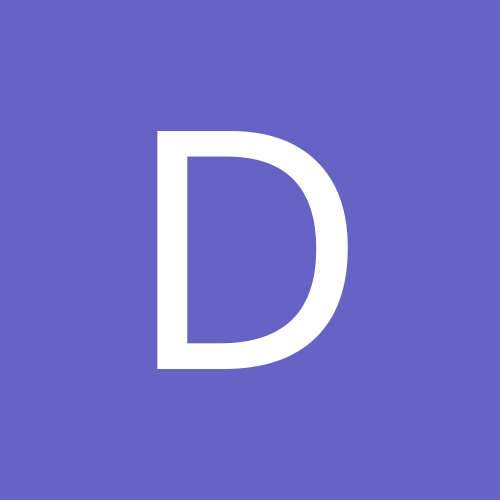 Content Count

3,621

Joined

Last visited
Community Reputation
29
Excellent
1, if I get it oh well, see what happens. I've been pretty much quarantined for 4 weeks now. I go out to grab groceries, liquor, and dip. That's it. I did go to my neighbor's backyard and had 2 beers by the fire last night. Maintained social distance. Always wash up when get home. Wife and daughter are here and both in better shape than I. Son is working at-a hospital in Milwaukee and is type 1. He says he gets home, strips, washes his clothes, grabs a towel and heads straight to the shower. Worry a bit for him.

I'm good as well NV. I can defend for quite a while.

I'm as busy as ever. Another IT guy that can pretty easily not be in the office. Working for a huge company that supplies corona virus tests has not slowed us down one bit. All manufacturing is still going. Administrative folks like me work remote.

Noted if I run out and cannot re-supply.

I am going in tomorrow, then 2-3 weeks from home. I'm IT, easy to be remote. CEO encouraged it today.

Caught the biggest perch I have ever seen up there earlier this year. 14 inches. Glad you had a good time, sounds like a nice break.

I got you bro, but you touch my TP and I'll kill ya.

Why did the little girl fall off the swing? She had no arms.

Not a prepper. Just have venison, a 1/4 beef, and various other in freezer. You'd kick my ass, as would most, if I did not shoot you first.

I probably have around 200 lbs of protein in the freezer. Enough sides to go for a good month, maybe 2. Rifle, and 3 shotguns with plenty of ammo. Summer will be here soon and I have 2 gardens. Generator with around 50 gallons of gas in garage. Lake place with a camper I would head to that is more remote. Would load up generator, gas, and freezer and take with. One garden is there. Would also bring smoker. To preserve certain meats.

Must be going to LOW. I hope you fall through the ice. Wear ice cleats to prevent that my friend.

Well I Was going to watch the girls hs basketball tourney this afternoon, but they cancelled that today after playing games yesterday, so now I am watching ancient aliens while I WFH. HTH.

Nope. One and done. Way over-rated. The f'n gophers had them dead to the ropes and then totally fukced that up.

Omg, homer alert. Mn men would have beat them today on their way to B1G championship and tourney birth.