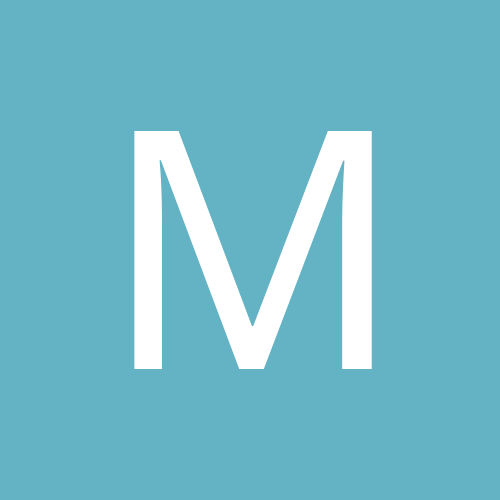 Content Count

4,881

Joined

Last visited
Community Reputation
8
Neutral
About Mephisto
Rank

FF Geek


Birthday

07/21/1911
Contact Methods
AIM
MSN
Website URL
ICQ
Yahoo
Jabber
Skype
Profile Information
Gender
Location
Interests
You're too cute. And rather delusional. Try not to break your arm patting yourself on the back for accomplishing something you didn't actually accomplish. Better still, do break your arm, perhaps it will slow down your mindless prattle.

Is that what you did? I saw it as you were completely ill-equipped to actually discuss the matter at hand over the thin difference between the word "tithe" used as a financial contribution over the fact that the hard historical definition means a "required" contribution... because somehow you felt that was more important that the matter being discussed. You're a child when it comes to reasonable debate and discussion. Nevermind that tithe is a word often used today to define a financial contribution to a religious organization, required or not. Sincerely, Lifelong Catholic

I'm not sure if you're being deliberately obtuse or if you're just retarded. My guess is the latter.

I don't have a position regarding what I'm "sure" about in terms of what race or ethnicity has made cities and towns better or worse. I was simply mocking your contention that it occurs to the negative in a substantial enough way as to make (legal) immigration untenable. ETA: If I had to offer up a place, I would offer the United States... a country built entirely on immigration. I think it's a better place.

Way to stay on topic. When you're having trouble staying on topic, go with a diversion.

So you're arguing semantics instead of the actual matter at hand. Got it. I misspoke... "financial contributions that are not required" was my intention. Carry on...

Is that what I showed? You and Hardcore both debate like my ex-wife. When in doubt, just make stuff up.

It is? LMFAO... I thought American Tradition is "if you aint cheatin' you aint tryin'". This great country was built on theft, deception, murder, mayhem, and taking everything they wanted. Let's not get carried away with alleged historic American righteousness.

I didn't say you had to, but if you're going to offer up something as fact, the least you could do is support it with some objective evidence.

You debate like my ex-wife. Did I contend that? If show, please quote it.

Not sure what branch of Catholicism you belong to. Would "collection basket contribution" have been more accurate? Or has this lifelong Catholic been putting his envelope in some random stranger's basket it as he is allowed to walk around unchallenged during mass?

If you could support your contention that there is any educational institution rape problem amongst it's leadership that has festered for centuries and that those same institutions have engaged in broad, sweeping cover-ups and relocating of their rapists to other schools to continue their raping, I might address that situation. But since I know of no such issue, and certainly not on par with the Catholic Church, I'll just ignore your completely unsupported and distracting irrelevant contention. They are supporting it. Their tithing and continued support of an organization-wide concerted effort to protect rapists and allow it to continue unfettered until PERHAPS fairly recently funds and supports this organization that has done rather little to address these issues in my opinion. As a lifelong Catholic, I stopped supporting the organization. I get that most normal people, normal Catholics are outraged and outspoken against what they have done. From my perspective, given the enormity and gravity of the offenses, and the longevity... tithes and such is supporting the defense of this organization's rapists and enablers of same. Still, I believe in faith and its strength and people who are probably better than I will continue to support their faith in the Catholic Church and have a deeper sense of forgiveness than I have. It remains to be seen who has taken the better path. Either, neither, perhaps both! At the moment, I'm quite critical of it and that's on me for good or bad. Good chat.

You're "sure" but have no such examples. Makes perfect sense. I'm just as "sure" that you can find pockets of communities where poor whiteys turned it into a sh!thole, but that's normal and natural I suppose?

Nice try, but that's not what I either said or implied. They're mindlessly supporting an organization that engaged in crimes against humanity and associated cover-ups and enabling further crimes against humanity. Nuanced difference, but a critical one.

Well, it would seem that the leadership of the organization also stands for child-rape. I have no problem with people retaining their faith in Him. But how anyone could support that specific organization given the crimes against humanity they've committed with such frequency and for so long... that is where I see an issue.