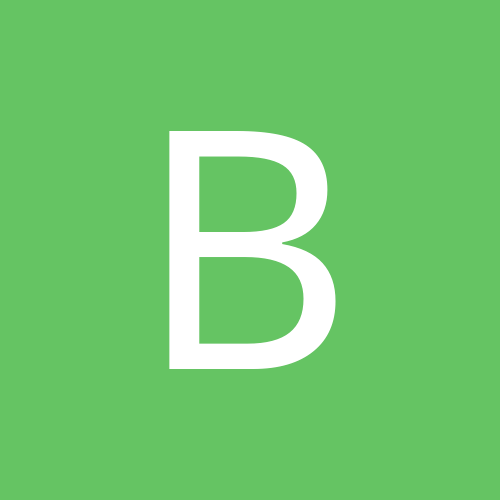 Content Count

2,442

Joined

Last visited
Community Reputation
83
Excellent
MCL sprains typically take 4-6 weeks to recover. But because he's a RB I would expect 6 weeks, so I would guess he will be back week 14.

No, but I did notice the defense step up last year when Brees went down.

Looks like him stuck with Tua as starting Qb and Eagles defense, but rest of team is set.

I did some digging and if I don't make roster moves I can keep him in there. 4. What if I leave Hill in a starting lineup spot other than QB going forward? Will I still get the points he scores? • If Hill is left in the TE, Flex or WR/TE slot, users will be unable to make any roster or lineup moves until they remove him from that slot. • If a user chooses to not remove him from that slot, the user will receive points for Hill's performance. However, if your league deems that to be an unfair advantage, league managers (LMs) have the ability to move Hill out of the starting lineup for any team in their league.

Personally I would look for just a WR upgrade. But if this is the best deal you can make I guess I would do it. Just so you know McLaurin has an ankle issue. Also Wilson has to play LA week 16, so you may be better off streaming that week. Ertz also may be back soon, which will limit Goedert upside.

Should I trade Robinson to a team on the bubble for McCaffery? im guaranteed a playoff spot, need 1 win to lock up a bye.

So I picked Hill up last week and he is currently still sitting in my TE spot. If I make any roster moves I have to move him. But you think if I stand pat I can keep him as TE?

I would expect him to return week 14 after their bye. I wouldn't need him until week 14 if I don't get a bye.

9-2, need one win to lock up bye week. I can use Duke to fillin this week for Robinson this week. Do i trade Robinson for McCaffery to a team on the bubble? They have been killed by RB injuries. They are 25 points behind 6th place for the wild card spot that goes to 5th and 6th for most points that are not top 4. Is this a good deal? If they decline would you throw in Juju, cooks, Duke, Corey Davis to try to get this deal done? My team Drake, Robinson, Duke, Lindsay, Gaskin Adams, McLaurin, Juju, Cooks, Davis His team McCaffery, Carson, DJ, Dallas, Hines, Moss Lockett, Fulgham, Parker, Sanders

You guys don't care about weather for Cooks? Similar forecast as LV and Cleveland game week 8. Where both teams combined for 233 yards passing and 1 TD.

Ballage and DJ I prefer rb over wr DJ and Shepard are close because of the safe floor.

——start one TE Andrews @NE (2) Just keep starting Andrews and wait for that boom week? Fant @ LV (10) has at least been more consistent by about 3 points the past 3 games. ——start one flex Juju vs Cin (16) will this be competitive game? I could see a game script where Steelers d dominates and they just run the ball. Cooks @ Cle (28) I think he would be my for sure starter if not for the weather.. 25-30 mph winds with 40+ gusts. Drake vs Buf (17) Do I start him if he plays? Lindsay @ LV (29) Great matchup...

Thanks for the inputs. Think I will just drop Koo, ATL plays TB and KC in playoffs I would assume they will be chancing points in those games and might skip kicking field goals.