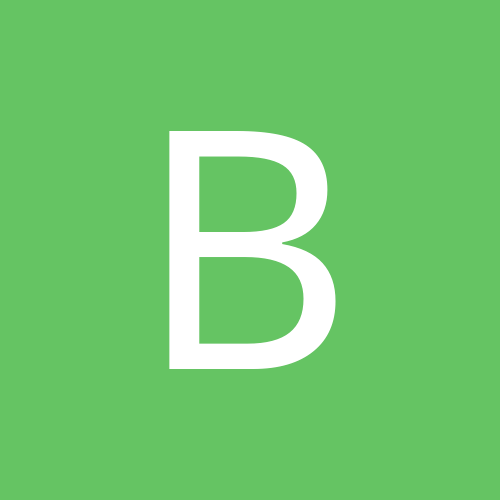 Content Count

2,061

Joined

Last visited
Community Reputation
54
Excellent
I think i'm going to flex him too... too much upside if the game goes in favor of the Jags.... Too bad they they gave up on Bortles, at least he kept defenses honest.

I went with Carlson last week, but was eyeing Crosby and Elliot... Thinking im going Crosby this week.

Yup never again... Although he will propbably pull a Westbrook sometime..Maybe year 4?

12 team league .5PPR 2nd place 8-5 most points 1566.6 Mahomes - Round 12 Fournette - Round 1 Conner/Samuels Chubb Sony - Round 8 Howard - Round 2 Juju - Round 5 Edelman - Round 7 Boyd Njoku/Thomas (drafted Engram in the 6th dropped mid season.) Hou/Den Stream K last week Carlson Drops of the year Amari Cooper(week 7 for Chubb), Robby Anderson(week 3 for Boyd), Ridley (last week for Thomas). Adds Conner(preseason)/Samuels, Chubb, Boyd, Ridley

Also 2 Milly and the backpack kid.

.5 PPR Need RB 2 and flex... Fourette Conner Samual Sony Howard Robby Anderson Also Willaims and Mcguire are on the wire Then TE Njoku or Ian Thomas Thanks!

Thinking the same thing.. but if Cinci can score 10 pts I figure Denver can too...

Are u guys hold 2 defenses yet>???? Thinking about grabbing a 2nd D Texans for week 13 CLE and 15 NYJ and maybe this week. Thinking about dropping Calvin Ridley... Still a lot of talent at WR on the waiver with 5 man benches. Sutton, Cobb, Tre, DJ Moore, Josh Reynolds... I think Ridley is still the best but I'm not starting him this week... I plan on dropping Sat so no one can pick him up this week.

Starting Cohen over AP, Miller, McCoy in one league... Starting Fournette, Conner, Chubb... and if i could i would start Sony over Howard in another

Bosa was back last week and the team had 0 sacks and turnovers

D.Adams would probably cost me conner or Fournette. They are die hard Packers fans.. not sure I want to part with either of those RB's. That team has Hunt, White, Ito, Adams as RB Adams, Cooks, Sheperd, Lockett, and Brown as WR. Graham as TE.

I sucked the past week **Edit dropped Houston for Chargers. Starting the Chargers again against the Cards... probably going to be wrong again.. to OP.. I would go Dallas broken Oline and McCoy at QB. Streamer thought Eagles vs NYG.. they are at home and need to redeem themselves after getting torched by the Saints.

Trying to trade to a team in the playoff hunt. Mike Davis and Buck Allen are thier starting RB's.... Gurley is on Bye They also just lost OJ Howard and need a TE. So i offered Edelelman + Sony or Chubb + Nojoku or McDonald for Diggs... Is that too much? what u think it would take to get Thielen? Also could try to trade for Cooks or D. Adams for a similar deal... Thanks. Will respond to your posts.

I think its between Boyd, Sutton and Robinson... Leaning Boyd and Robinson...