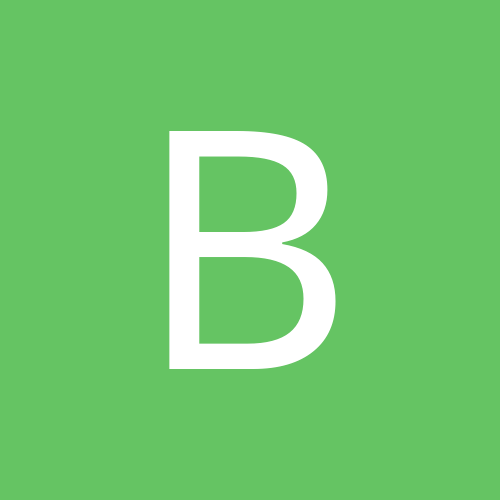 Content Count

2,323

Joined

Last visited
Community Reputation
79
Excellent
I think the 25 yard line is legit. Teams should be penalized if they fail, which would mostly result in a field goal by the other team. A failed onside kick would give the ball to the other team the ball at about the 45 yard line. So that's about a difference of 20 yards. But a 4th and 15 has a better chance of success than an onside kick. NFL teams attempted fourth-and-15 (or more) plays 25 times in 2019, converting 6 of 25 attempts (24 percent). The onside kick conversion rate has dropped in recent years, going from 21 percent in 2017 to under 10 percent over the past two years.

Good list I think Hopkins and Julio should be late first rounders, I would probably take out Mixon and Tyreek. Godwin seems low after his breakout season. You seem pretty high on TE, Waller 3rd seems pretty high for a guy who didn't catch many TD's. I mean there are a lot of decent TE's so I don't see Waller going in the 3rd. Hooper, Engram, and Hunter to name a few. Not a fan of Montgomery, I hate the offense he is in. I think Singletary, Kerryon, and Juju might be 4th rounders. I'm eyeing Juju next year. He had a brutal opening schedule and no Ben but still put up decent numbers the first 5 weeks. Also hope AJ Brown doesn't go that high, but I think a lot of ppl are going to target him next year.

CMC, Jacobs, Gordon, Kupp, Boyd, Fuller, Breida, Sanders, Goff, Darwin Thompson, Geronimo Alison, Rams D, Seibert, Waller. Dropped Darwin for Hyde, after the McCoy news preseason. week 2 dropped Geronimo for McLaurin. Dropped Seibert and streamed K all year. week 5 dropped Rams D for Saints for a few weeks. Streamed jets and then held pit ros. week 6 dropped Hyde for Hunter Henry (bye week filler). week 7 dropped Goff for Josh Allen. Week 11 dropped Boyd for Bal d.. was already rostering pit... I didn't think Dalton would come back... carried Wentz while Breida was on IR week 11-13. Week 14 picked up Penny, was planning to flex him over Gordon week 15 until he got injured. Also picked up Washington and moved Jacobs to IR. Gordon put up a whopping 4.9 and I ended up winning by .9 points. Week 15 dropped Allen for Tannehill Week 16 dropped Sanders for Perriman Final roster... Tannehill CMC, Gordon, Washington, Jacobs Perriman, Fuller, McLaurin, Kupp... Henry, Waller Pit,Den,Bal Forbath Scored 124.5 in .5 PPR, which was 2nd most points that week and good enough to win.

Sorry to hear that, I appreciate all the advise you gave this year, You co9uldnt expect CArson to get injured, and Miller wouldnt have helped over Cooper. Washinton would have helped over Ekler, but did you really think Oakland would beat the Chargers,.

Carson was injured in the first half.

Ya i guess Washington has the best floor with a decent ceiling. Too risky to go with Boone now

FU Fuller.. pulled vag in 1st half...

I like Boone the most. Vikings fan and my opponent is starting him this week=/. I like Boone he is totally capable of handling all rb duties.

That's tough.. Ryan seems like the start on paper, and I wouldnt be concerned that your opponent has Julio. It's better to own the WR than QB in that situation. But I'm going to say stick with Tannehill. I wouldnt worry about linebackers out. Could mean more open passes over the middle as well. Also you really dont think they will have to throw much against NO????Highly doubt Titans D can shutdown brees so they can run all day. PS I'm biased playing Tannehill, too hot to bench.

Started Fuller and Perriman... ugg Fuller got injured but at least my opponent had Watkins suck... I'm now projected to win by 10, so I think I should go the safe route. I actually think McLaurin has a slightly higher floor, even tho he is a WR. McLaurin vs NYG Washington vs LAC

I agree with this. just don't like that Everett is back.

Mack and Howard. matchup is just too good for Mack. I wouldn't be concerned about how Mack played last week because it was against the saints and they fell behind quick. It should be the opposite this week against a bad run d and rookie qb. Howard becomes a top passing option with all the injuries. I would stick to with him and this pass happy offense.

Weather might not be great for Parker's game, just an FYI. I still don't think I would sit either Parker or Brown for Perriman. Unless weather gets really bad.. I think I would start Drake over Boone. Last I heard is Seattle Dline is banged up pretty bad. As for Qb I'm not a fan of Rogers on the road. Niners might just run all day like the boys did against this Rams defense. I think I would gamble on Danny dimes against Washington this week.

Bug going around in Denver. https://www.milehighreport.com/2019/12/20/21032073/broncos-lions-final-injury-report-week-16 Looks like most of the oline and lock. DE Walker and Jones questionable, along with NT Peko. Need to watch this as well... Maybe I will switch to Pittsburg, they are all healthy. Browns might be without starting center Tretter and backup T Lamm.. Overthinking now

Steelers D should win against Bell. Not sure about Crowder and Anderson tho.