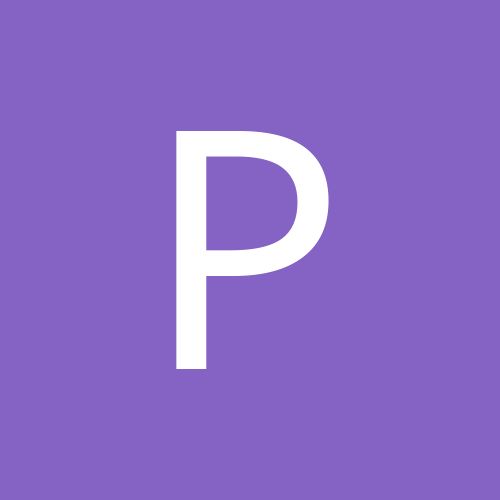 Content Count

3,170

Joined

Last visited

Days Won

1
Community Reputation
104
Excellent
About paulinstl
Rank

FF Geek


Birthday

01/27/1914
Long time Megla. Hope you are doing well. This place is sure different than back in the day.

See if you can follow along... 1. You cite an article that features a quote that could apply directly to Trump and his post-election actions. 2. I point that out to you, 3. You then re-cite the exact article twice with the quote I highlighted removed. 4. I ask why. 5. you deflect rather than admitting that you edited that part because it makes you look like an idiot. 6. You should have stopped when I made you look like an idiot, now you look like an idiot and a poosay.

You mean this investigation? By WSBTV.com News Staff December 11, 2020 at 6:24 pm EST ATLANTA — Only Channel 2 Action News is getting insight from the Georgia Bureau of Investigation about the team that has been handpicked to investigate allegations of voter fraud in Georgia. Channel 2 investigative reporter Mark Winne has learned that the special team that will be assisting the Secretary of State's office in their investigation will be made of eight agents who will look at cases from across the state. "We follow our leads, we follow our evidence wherever it goes," GBI special agent in charge Bahan Rich told Winne. "Our challenge is trying to separate out the noise from the original source of the information." The hand-picked election fraud task force will look into allegations of improprieties concerning the 2020 general election. "They have experience working a wide range of investigations. Also, their level of technical expertise. They were also handpicked because they have experience working with other local, state and federal partners," said Nelly Miles with the GBI. Miles told Winne that the inspector overseeing the task force, Eve Rodgers, is one of the highest ranking investigators at the GBI and has overseen some of the bureau's highest-profile, highest-pressure cases including the GBI investigation into the shooting death of Ahmaud Arbery in Glynn County, which yielded murder charges against two men within two days of the GBI's entry into the case and later against a third man. Miles said Rich has supervised many high-profile officer-involved shooting investigations. "Right now, we have approximately 15 investigations going on throughout the state and assisting those with the secretary of state's office," Rich said. Assistant special agent in charge Brian Johnston has also handled big cases, including recently the killing of two young women found beneath a bridge in Rome in which murder charges were brought against three men. "We're working with agencies that are known to be aggressive and carry a lot of integrity," said Deputy Secretary of State Jordan Fuchs. Fuchs said the Secretary of State's Office has about two dozen investigators but has gotten more than 250 reports to look into concerning the 2020 election. Fuchs said that is why Gov. Brian Kemp granted the request made by Secretary of State Brad Raffensperger for GBI assistance. "They have only so many hours of the day to complete the investigations that they have and so we're excited to have an expanded bandwidth," Fuchs said. Fuchs also told Winne that the FBI is assisting her office in investigating allegations of voter fraud in one county and she hopes the involvement of the GBI and FBI will help assure the public such allegations will be proven or disproven Guess all news doesn't make it to China.

So you have re-posted this twice since I pointed out this part of that article that applies directly to Trump. Why?

Yes they did. The GBI investigated false claims of election rigging. Also, I believe that any election should be up to scrutiny, butrfor a President to make that phone call is way beyond reasonable. Here is a great, informative study of the whole dirty deed. I doubt you'll read it, anybody that believes that the election was stolen doesn't really want to see proof of their misguided fealty. Fulton County, Georgia's Trump Investigation (brookings.edu)

After an investigation was already done. Maybe you should read the transcript and see how many times the GA officials tell Trump that his claims were false or weren't reality.

So please explain the difference between "find me " 11000 votes, and throw out 11000 votes? The intent was to altar a certified election result. You can rationalize it any way you want, the purpose of that call was to get the SOS off GA to change the results of a legal election. Read the transcript, Trump's only objective was to get the election results changed, even after the Republican SOS did an investigation. Are you really going to claim that everything Trump said and did after losing the election was above board? Gimme a break.

Hey Retard, you brought up Trump. Jesus.

No, because he asked the SOS to find just enough votes to get a lead after the results had been certified. I really hope you are just partisan blind and not really this clueless.

Directly from your cited article: Trump to Georgia Secretary Of State after the election results were certified in Georgia. You Trumpers just refuse to face facts that biggest election fraud violator was Trump himself. This sh1t is too easy. It's like dunking on a midget.

Guess I have to work on my sense of humor because they both didn't seem satirical or humorous. Can we end this by me saying that I won't ever tip off the board about the imminent call up of a top prospect, who is off to very good major league start again?

So what about the mass shooting victims in Republican run states of South Carlina and Tennessee? Did they deserve it for voting for gun rights GOP politicians? You are a p1ece of sh1t.

So I'm blowing my load because I suggested the kid might be worth a look?. No matter how you want to spin it, he's had a great start. I'm looking forward for your updates when he struggles. Everything is an argument in this place.

Interesting take considering you made sure to point out his stats after 17 ABs. I understand your line of thought about rookies, but all I have said is that he has a great swing with power and he could be worth a look in fantasy baseball. What team owner wouldn't take that production from a second baseman? I don't know if it will sustain, but to not agree that he is off to a great start is ridiculous. You aren't wrong, just unwilling to grant the fact that he's had an impressive first few weeks. Go ahead and agree, it won't make you wrong on your initial thought, but not agreeing with all of my comments so far will..

Still a relatively small sample size, but Gorman's numbers look great after 36 ABs. 36 10 13 3 10 0 .361 .439 1.133 Crickets...