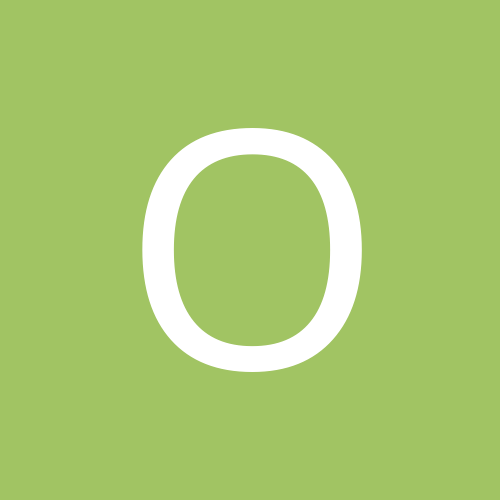 Content Count

261

Joined

Last visited
Community Reputation
31
Excellent
Just my opinion, but if you're that old, and your soldier is still able to stand and salute (with or without modern pharmacology), you should be exempt from certain laws. He has money, the women want money. I suggest a new constitutional amendment; If a person is over the legal retirement age to collect full social security, getting a helping hand at an Asian Massage Parlor should not be a criminal offense, provided the women are at least half your age (at least 33 if you are full retirement age) and it's consensual. I don't think I understand America. A person in prison for murder can legally get a sex change and the tax payers have to subsidize it. An old man gets 11 minutes of satisfaction, pays for it himself, it's totally consensual, and it's a crime? Something is backwards here.

I live in St. Louis, but KC is more of our adopted team since the Rams left. I can tell you, the people in Kansas City are NOT happy with this situation. The radio shows are saying they need to release him as they did with Hunt. People calling in to the shows (local fans) are saying they need to wait and let the investigation run its course. The kicker is the Chiefs traded Ford, let go of Berry and released the other LB, partly, to make room for Hill's new massive contract extension. If they are forced to release him, it will literally set the franchise back a year or two. They have no one else on the roster who remotely compares to him. Andy Reid had an offensive juggernaut 6 months ago. He may be left with a team in shambles soon. Hill has been available in my two bigger dynasty leagues since the news first broke. No one has traded for him yet. I don't know if the owner is still holding out for a huge return or if people just aren't willing to make a move for him now.

I am happy to see most leagues will not veto trades now. A decade ago, this was a real problem in fantasy football. It seemed like every league was just looking for reasons to overturn trades. I saw some overturned that were just horrible at first glance, but they would have benefited the guy we thought was getting screwed. So, you never know what will happen, therefore, vetoing a trade should be off the table for all leagues unless someone can prove absolute collusion. In a case where they can, they probably shouldn't have let two family members in the same league.

It may be pretty shitty of the Steelers, but Bell needs to fire the idiot agent that told him to sit out. No way in hell does he make up the money he lost. Only a handful of teams have the cap $$ that were available last offseason and it's highly doubtful any of them break the bank for Bell. The Jets have already stated they will not overpay. The Colts aren't interested. The 49'ers aren't going to take a "me first" guy like Bell, especially when they have so many other holes to fill. Buffalo will have the money, but what would Bell do behind a poor offensive line and no WR's to take the heat off? My prediction - Bell is never again close to being the top RB in fantasy football unless he's back in Pitt. With fewer teams needing a RB this season, he's going to get stuck in a crappy situation and will never again be the same Bell. His stutter stepping behind the line works great when you have Antonio Brown and always another top WR paired with him, oh, and a great offensive line. Put him behind the Jets line, or the Bills, and try to tell me with a straight face he's going to be remotely close to the Bell of the past 4 years.

Another thread made me think of this. If you were an NFL owner, and had a highly paid (top 5) Quarterback, which position(s) would you sort of devalue, or spend less money on? I know this is heavily dependent upon the scheme you would be running, but it will definitely make you think.

I agree with this. If you follow the Colts, they've made it clear the goal is to build via the draft. They will pick up necessary pieces via free agency, but they aren't overpaying for them. I don't know that Bell would fit in well with a young, ascending team. He would be awesome to watch behind their line, but they aren't giving him "Bell" money. As for the debate - Brady keeps showing up in the Superbowl, but he isn't typically in the highest paid grouping of QB's. I think he is sort of the key. A QB who makes his millions, yet doesn't demand to be the highest paid or have the most guarantees. Just an extra few million in cap space each season could be the difference between adding a difference maker or adding a role type player. If you have a highly paid QB, you better hit on most of your draft picks like the Colts did this past year. Green Bay's problem isn't what Rodgers is making. It has been their draft picks have not been very good. At all. I think all owners would love to have the "problem" of building around a highly paid franchise QB.

I've seen the same WR's & TE's mocked repeatedly, but there are always surprises. Who do you think will be drafted well ahead of where the "experts" are placing them? Last year at this time, Ed Oliver was the #1 player in almost ever mock. I have seen him mocked in the mid 20's in the latest editions. That's quite the drop. Why is Deebo Samuel still mocked behind 4-5 other WR's? I can see him being the 3rd off the board, or possibly the 2nd, depending on his 10 yard time. If he's quick off the line, he's going to go higher than predicted.

The Redskins are missing an offense. No QB. No true #1 WR, a run-down and oft-injured TE and the line needs some upgrades. Their defense isn't bad, but they can't win on defense alone. I can't see then finishing above third in this division and quite possibly 4th. If they bring in a decent QB, they will have to release Norman and at least one more player. If they don't, they are basically throwing in the towel on 2019.

After watching the Rams get some very fortunate calls against the Saints, I have to wonder if the NFL isn't going to be rooting for the Rams. There were more missed calls in that Saints matchup than just the Roby-Coleman non-call. This is very hard for me to do, but as a St. Louisan, I have to root for the Patriots. Kroenke screwed this city. I have nothing against the players, but I don't want that bastard holding a trophy. So, for the first time ever, this city is rooting for Brady. I have to wonder how the Patriots weak offensive line is going to stack up against Suh and Donald. With those beasts, along with Brockers, Brady could be under pressure all game long. The plus side is neither Talib or Peters can cover very well. Not man on many anyway. Talib has definitely lost a step and Peters seems to lack the confidence he had in KC. He's been flat out horrendous this season. I'd like to see the Patriots win, then see Brady, Gronk, Edelman and a few others, retire. Gronk will, but I doubt the others do.

Not even a remote possibility this happens. I live in St. Louis and had to see Kroenke in action. He wants "names", not talent. For now, the GM is calling the shots due to them needing a win. Once the stadium is ready, and the Rams have been successful for a few years, it will all change. Look at every other franchise Kroenke owns. They are all middling teams with absolutely no structure. Goff will get a mega-deal. I agree with what you are saying, but Kroenke would never view it that way.

Remember when Jeff F. slowed the production of Air McNair? I do. That dude was born to air out the football. Nope. Jeff wanted a ground & pound game and overworked Eddie George instead. In todays game, Steve McNair would be a Superstar in most of the offenses. Jeff just sucks.

Keep an eye on them. With the promotion of the TE Coach to the offensive coordinator position, and Vrabel playing with good TE production in the past, this could be a really nice play in 2019. I have Smith on my bench, but they may also draft someone as his replacement (although he got better as the year went along) or someone to use in two TE sets. I'm going to bet the offense runs through the TE next season, even with Davis' potential at WR. I see this as a ball control, move the chains, offense. That always does wonders for the TE and whichever WR runs across the middle. This would also seemingly play into one of the few things MM can do well, throw the quick, short pass. Limiting his decisions would benefit the entire offense.

I think this makes all their offensive players literally unusable. DeDe may catch a decent number of passes with this hire, but this guy doesn't believe in running the ball. He has no QB, an oft-injured RB and a shaky offensive line. I can't believe they hired him. Jacksonville will be firing the HC, GM and Coordinators after the 2019 season. It certainly isn't the D-Coordinators fault, but he'll take some of the blame as well. Hard to defend when you're always put in such bad position. I was hoping they would hire someone who was focused on the run game. Nope. Not only is he NOT a run guy, but he will make the offense just as predictable as it was in 2018. Horrible move.

By these rules, how in the world did Kurt Warner get in? lol He has only one win and his career was brief. Granted, he made more than one, but he only won one. I don't care about stats. I care about leadership, which is why I was on board with Warner going in the HoF. IF Foles were to win this year (a massive IF, but I'm playing along), he absolutely should, in my mind, be in the HoF. Look, Jerome Bettis doesn't deserve to be in there. His numbers are no better overall than a crap load of RB's who aren't in there. He got in on public sentiment. Warner's story alone made him worthy, nevermind the fact he was a true leader as well. If Foles wins two, as a backup, give the dude his own room in the HoF and put his story on a plaque. It would be one of the great NFL stories of all time.

oldtimer replied to RaiderHater's Revenge's topic in FFToday Board

I also drafted Julio in the 2nd. I had no intentions of drafting him, but he kept falling down the board. I had the 2.07 and had no choice but to draft him there. He will fall again next year, possibly even further. I've noticed the younger guys playing fantasy football have a tendency to avoid anyone 30 or older, or at least knock them down their draft board a bit. My guess, from the guys I drafted with this season, is that he would fall to the early-mid third next season. Some of that will be because I intend to start a rumor in the league this Summer that Julio is slowing down and I'll throw out some totally bogus stats to "prove" it.