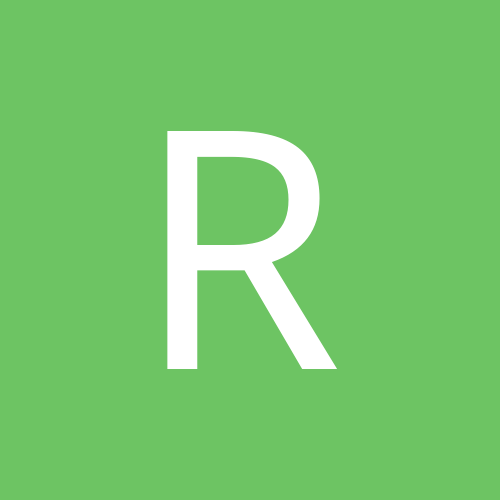 Content Count

5,713

Joined

Last visited

Days Won

3
Community Reputation
221
Excellent
Bell did this to himself. He could have played for more. now it is a case where the Steelers have the right to match any offer. Assuming the transition tag is worth 9.5 mil as I suspect it is...... What if the best offer was 12 Mil? will Bell take a pay cut? or miss a second straight year. This guy really needs to fire his agent or quit making decisions on his own behalf. He clearly hasnt helped himself here.

I think some would stop the behaviour, but most would not. I'd suggest this is a behaviour that was learned before most players became associated with the NFL. Suggestions 13 (pastafarian Bible) Thou shalt be amused rather than angered by the words and deeds of idiots; for I am thy Noodly Lord and I have created idiots solely for entertainment purposes, mine first and thine likewise.

true. many of these people who are calling him a bust also called Goff a bust. and Foles before him.... and so on....

I would argue, its not just about putting together a game plan. sometimes it is about managing people, and their expectations. sometimes it is about having those tough conversations and making a player understand why you need him to do things differently. each NFL coach likely has at least one of these things in his favour or they wouldnt have made it this far in their coaching career. but how many coaches have all the boxes checked off? Not many.

honestly, I dont mind the comment. I want my QB to believe in himself and if he needs to be a little bit cocky so be it. He felt he deserved to be drafted higher. that's fine. His rookie year didnt look specacular, but that is not abnormal. it usually takes at least a year, (possibly two or three) before you even know what you have in a player. I think judgement is being passed too early.

I'd agree with this. 30 year old Diva. one or two really good years left in career. Making a ton of cash. they may not even get one first round pick for him. his salary might mean teams are only willing to part with a 2nd round pick. at that point, the discussion with Antonio might sound like this: ok Antonio, your salary makes you untradeable, but these teams will trade for you if you restructure your contract to pay you ___________. otherwise, there are no takers out there. so if you wanna go, give up this much cash and we will make it happen. otherwise, you will need to suck it up.

the problem with this deal is that the Steelers have had enough of AB's crap. but the Giants have not yet reached that point with OBJ (who is also a younger player) This is why this will never happen.

I know people have successfully made this type of transition in other sports. I would not be surprised if this works out fine.

well, one thing I will say for sure.... if he wins another SB, I think there will be no shortage of teams looking to pay him handsomely to play for their team.

I dont disagree, but I suspect he will get in based on his 2 superbowl rings. I could be wrong, but I dont think I will be.

I think Bell didnt feel like going to work, so he decided to sit

sometimes a ranking is based on what the expected game script will be. The chargers against Oakland will have a run game script for offense. Rivers will score good first half points, but I also expect the Defense might get a score and will get a couple turnovers for sure, so I think the chargers will be running the ball most of the second half. Tampa, on the other hand, plays a washington team with a solid offense and will be playing from behind most of the game (or so I suspect) so the game script likely means Fitzy will get lots of throws. especially in the second half of the game. While Rivers is 10x the QB Fitzy is, I suspect Fitzy will put up more points this week. Just a gut feeling. if you feel the Oakland game is gonna be close, then you pick Rivers to play. at that point the Game script will even the playing field. That's my take on it.

I would also hold him. you gotta give a player a couple weeks to get used to his new offense. mid season trades tend to be hard on the player stats for the first couple weeks with the new team.

I wouldnt drop Ingram quite yet. for Now I'd keep him as your backup. I wouldnt recommend starting him at this point unless you had no better options, but he should be rostered.

The problem he has is hes the only truly dangerous player in the offense. So teams scheme to stop him and him alone. Until someone else in that offense steps up and shows they should go with a different strategy on Defense we will continue to see more of this.