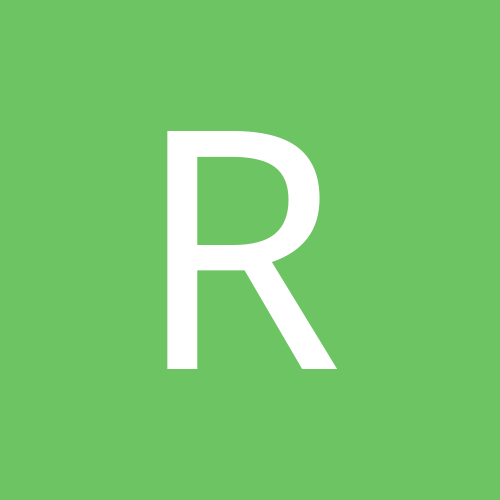 Content Count

6,291

Joined

Last visited

Days Won

3
Community Reputation
255
Excellent
Profile Information
Gender
Location
Interests

Suggestions 13.
Thou shalt be amused rather than angered by the words and deeds of idiots; for i am thy noodly lord and I have created idiots solely for entertainment purposes, mine first and thine likewise. -The Pastafarian Bible-Church of the Flying Spaghetti Monster.
well, he threw for over 4000 yards with a group of wr many consider to be subpar. he didnt do THAT badly. someone earlier said: Carson Wentz was putting up numbers last year with guys they found on the street. and fair enough. so was Phil rivers for a time. these are guys you look at and you think Perhaps if they had some talent to work with, or a halfway decent O line, these guys could have been great. for Wentz there is still time to turn this around. Rivers..... I guess it depends where he lands.....

I think this is a byproduct of playing behind a terrible line in San Diego/LA and having subpar WR's. Lots of checkdowns to the RB and the TE. also that offense was made for throws to the TE and RB. Lots more plays they are the first read than in other offenses. I dont know that we will see this so much in Tampa (if he plays there) it is a more WR-centric offense than what the chargers employ.

correction.... not unless he misses a game winning fg or ep.

thats a little different. people dont think of a kicker as the leader of the team. QB's are often viewed as the leader and people will (rightly or wrongly) blame or praise the QB for the teams results. nobody ever thinks the kicker is responsible

I forgot about that. and Peyton is likely to be a first ballot HOF player.

yeah, but things happen for reasons other than what is right and good. I could see the NFL inducting both Peyton and Eli the same year (if that is allowed) It would create a media frenzy (which they would love) I also dont see any reason why Eli, a 2 time superbowl winner wouldnt get in. This game is about winning more than it is about stats. While Stats play a large role in determining who is in the HOF, superbowl rings also play a large roll. If Eli had no superbowls to his credit I am not sure that he gets into the HOF. but with Two rings, I dont know how you choose not to. You can make the same argument for Troy Aikman who wasnt one of the best statistical QB's of his generation but he gets in because he is a winner of 3 superbowls. I would argue that is the most important stat of all. it is the main reason most players continue to play after having injured themselves too many times. It is the peak of the mountain (so to speak) I suppose it is one thing to not vote in a QB who had a single superbowl, and whose stats were mediocre. You could even argue he got lucky one year or that he was not the reason for the championship. but once you have more than one superbowl win, I think you need to be strongly considered regardless of stats because of one reason..... you are a winner.

https://www.pff.com/news/nfl-offensive-line-rankings-following-2019-regular-season for the record this is where I got the O line rankings via PFF

I agree, this looks like a situation where Rivers and TB will put both parties in better situations than they were in last year. Rivers will have better WR than he had in SD and if you believe PFF, they have a better line than the chargers did. (rank 7 vs rank 29) I could see Rivers having himself a really nice season with this group.

Chargers need a QB, but if you are brady, do you go to a team that has an O line that is subpar? Dude will be 43 before this season begins. he cant take too many hits. If I were in his position this would be a large factor in deciding whether to sign somewhere else.

Yes, former pats DC and assistant coach. but benching a guy like Matt Stafford when hes still in his prime (32 years old) likely isnt a move any smart GM will allow to happen. even if its for a 43 year old Tom Brady. I could see denver doing it though. and they have a young TE who is coming into his own.

I suppose it is always an option to draft a TE. top two TE prospects appear to be: Cole Kmet TE, Notre Dame and Brycen Hopkins, TE, Purdue Both have potential, but I suspect neither is a franchise TE. I think Kmet has the better upside because they seem to use him in a more versatile role. Hes started on either side next to the tackles, they play him out of the slot, andin a reduced split or out wide. hes a good route runner, but not a particularly strong blocker. YOu are also missing Hockensen from Detroit and Noah Fant in Denver. Hockenson put up 367 yards in his rookie year while the team was running with some questionable QB play due to STaffords injury. For a rookie year, this is pretty solid. I'd expect a nice breakout for him next year. Fant put up some solid numbers this year with questionable QB play in Denver. I dont see the Lions replacing Stafford, but I could easily see Denver putting up the cash to lure Brady over there. Maybe they keep Fant and use a second round pick to grab Kmet and try to run the 2 TE scheme that New England ran with Hernandez and Gronk. Either way, I'd say that Denver is an option

with no pass catching tight ends on the roster? I'm not so sure about that. If I was going to pickup a guy like Brady, I'd want to acquire a top notch pass catching TE (or two). I think it is clear that Brady performs better with a TE centric offense. You can do some interesting things with that style of offense to put pressure on a defense and I think it would be a waste of Brady's talents to put him in a situation where he didnt have a good TE to throw the ball to.

hunt missed 8 games. There is no way it would be split in half unless hunt took all the carries in the last 8 games. its also a situation where having missed a bunch of time, do you put him into the lineup with a sizeable workload? likely not. You practice him and try to get him into game shape first. by the time that happened the Browns playoff chances were mostly gone. At that point it no longer mattered. everyone knew the coach was getting fired and the team had (for the most part) quit playing. I guess that leads to other concerns such as character, but I dont know that Hunt was there long enough to have an effect. He certainly wasnt the ringleader.

That's my point. the combined carries would likely be split in half. it does not work if one back gets all the carries because then they need to pay him.

from a cap management perspective it is perfect. both backs do well, but neither does well enough (due to not enough carries) to demand a big payday. That's the ideal place to be.