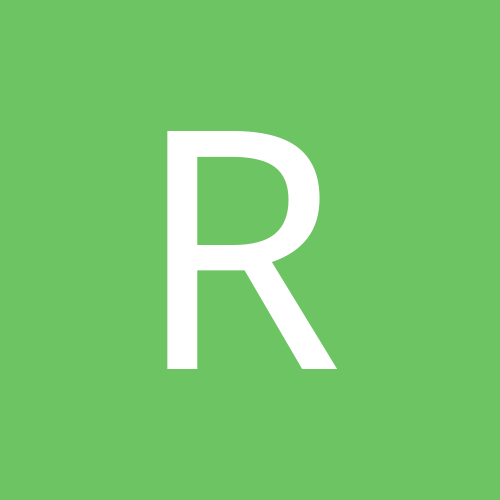 Content Count

7,252

Joined

Last visited

Days Won

3
Community Reputation
303
Excellent
Profile Information
Gender
Location
Interests

Suggestions 13.
Thou shalt be amused rather than angered by the words and deeds of idiots; for i am thy noodly lord and I have created idiots solely for entertainment purposes, mine first and thine likewise. -The Pastafarian Bible-Church of the Flying Spaghetti Monster.
I think they fixed it so it never gives anyone a 0% chance to win. I've played in games where I'm up a number of points with a player left, the other team had no player left and it still gave him a 1% chance to win. defies all logic. I'm thinking it is in the programming.

I think it depends on your situation. I have gone with no kicker when my kicker is on a bye along with a number of other players. the problem with picking up a kicker is usually that you have to drop someone. if you have what you consider to be a very good roster (or a championship roster) do you drop one of your good players to fill a bye for a kicker? unless the rules forbid it, you may be best advised to just let the kicker be. dropping RB depth or WR depth doesnt make sense if you feel you have a championship team. not to fill a kicker on a bye. suck it up. play without your kicker who is on bye. and dont lose any of your team depth. That being said, some leagues have rules to stop you from doing this. if thats the case, you really have no choice. If, however, you are a team who has lost a number of games, and you need the production from the kicker to win this week and keep the playoff homes alive, maybe you drop someone to get those points and give yourself a chance. That being said, if you have a kicker who can play and you are wondering if you should drop him to pickup another player, it really depends on that other player. kickers are usually good for 7-12 points. the player you pick up should be giving you potentially more than this if you are gonna drop said kicker. and if you have a good kicker, your range could be more in the range of 9-15 points. most fantasy football waiver wire scrubs are good for no more than 10 points unless you get a bit lucky or make an astute pickup. it can happen, but you need to be sure about the move if you are going to forfeit the 10 points a kicker usually gives you. I dont know if this helps you. I've tried to cover most of the possible scenarios. good luck

well, I think anytime you have a major injury and you are nearing the age of 30, you have to ask yourself if you still wanna play. I think thats natural to think in those terms. you go through the pain of rehab and all the workouts and all the effort and you ask yourself is it worth all of this? the only difference here is that TY was upfront about it while most athletes dont talk about it.

just to add.... the issue isnt one of talent. his off field issues are a bit scary. due to that, I'd leave that nightmare to someone else.

the way Tua is playing? all of them

dude, there have not been many years in recent memory where RB's dont get hurt. it happens a lot. either you pay extra and get RB's who generally dont get hurt, or you pay for depth and draft extra backups. in the end if you get lucky and your RB's stay healthy, you will always be able to trade them for WR's if you need them. finding RB's on the wire in my 12 team leagues is very difficult. finding WR's..... not so hard. and we start 3 WR's compared to 2 RB's.

yeah but look at the quality of the QB throwing him the ball during that timeframe. with Wentz in, he should be rostered. the only thing to question is his health.

yeah, and it looks like Tua doesnt like throwing to his RB's. bad situation. Love the player, but dont like the situation

Schultz has been money so far this year. Ride the wave man. the pats tend to take the biggest weapon in the offense and Neutralize it to force the team to other options. Well Schultz is that other option. It doesnt matter if they shut down CeeDee or Cooper or Zeke. The guy they are not thinking about is Schultz. if the pats are successful at neutralizing any one of the above options, I suspect Schultz will benefit because of it. Start him with confidence.

me too. hit accept before he changes his mind on this.

I think he has some potential, but given his off field issues and injury history, there is a fair chance hes done. teams are willing to put up with some of that stuff with a superstar, but hes no superstar. hes not even a star. just a kid with some potential and a whole lot of baggage. Teams dont want that. not unless the payoff is huge.

yeah that one was pretty sick. check it out on youtube if you get a chance. its worth a watch.

This isnt exactly a difficult thing to project. dude is running behind one of the best run blocking lines in the NFL and hes a really good player. TD machine. Yardage grinder Not a large history of injury. whats not to like?

I forgot to update week 5 so here goes: it looked like it was gonna be a rough one. Mixon was out with injury so I picked up Williams from Chicago and spent a fair bit of my FAAB to get him. he had a solid game getting me over 14 points. not bad for a waiver wire pickup. Golladay got hurt early in his matchup which hurt too. cousins had a below average day, but Herbert Lit it up big time. Brown and Elliott had big games too. My opponent had a good game, but I ended up winning on Malcolm Browns TD late in the Baltimore game. This moved me to 4-1. I am now ranked #2 as the first place team lost and dropped to third (I rank ahead of him based on points scored) but basically it is a 3 way tie for first based on wins only. Week 6 (this week) I played a non playoff team, but had players coming back from injury. Its always tough to say if they will perform the first week back but sometimes you gotta take a chance. This week Cousins lit it up while Herbert had his worst game of the year. it all worked out because one of his QB's were on a bye and his replacement ended up not playing His team scored reasonably well across the board but missing the QB hurt him. My team was also solid across the board. I won my game 133-105. not a super convincing win, but a win is a win and I had players who were hurting so I was happy to get the production I did. The first place team lost so now I am ranked #1 in a tie with another team at 5-1. I am in first based on more points scored. we play each other next week. Sadly I have both of my starting QB's, Zeke, and Amari Cooper on a bye and Golladay is injured while Williams is out with Covid. so its not looking great. I do have Garoppolo to fill in the one QB slot, but the other will be vacant for this game. he has guys on bye too, but definitely has the advantage. Either way, after 6 games I'm in first place. I cant complain. Especially given the injuries I've had so far. I think Axe elf may have to upgrade my C-minus grade he gave me. this doesnt feel like a C-minus team.

I think that's why people like the power backs. They seem to be more durable that way. that's not a rule, but in general I have found this to be the case more often than not. Zeke and Henry are still going strong. but David Johnson fizzled quickly and now CMC seems to be having injury issues earlier than he should in his career. maybe its just dumb luck. maybe not.