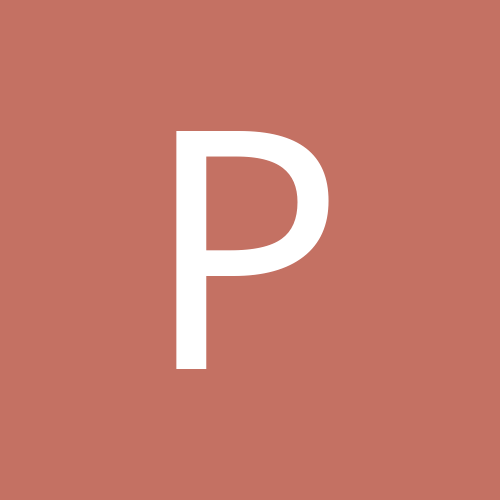 Content Count

3,268

Joined

Last visited
Community Reputation
125
Excellent
Profile Information
Gender
Location
Interests

Fantasy Football, other sports.
International Travel.
It's a disappointment, but I wouldn't go as far as to call them a bust. They were expected to be top notch RB1s and they're pretty much RB2s. A bust is when they flat out fall on their face. Juju, he's a perfect example of a bust this year.

I would go with Doyle, he will fill the void with Ebron out

I would probably play Mahomes but it's a close call

It's looking like he's sitting this weekend. It will depend on how things go as to how much they use him from here on out, that is if he's healthy. Once they give up on the playoffs, I wouldn't put much stock in him.

He's not scored the TDs, that's the main problem. His YPR are down some too but his rushing yards and catches are on par. Add in the two games he's missed and it's not like he's that far off. He's still close to 100 total yards per game. It's just the insane TD totals he's missing, a lot. Nobody on the Saints has scored that many though. Only 7 rushing TDs as a team. Having Bridgewater in for half the season changed the game plan a bit. I know that if you drafted Kamara with a top 3 pick, you don't really care why, but he's not so far off the mark outside of the TDs. TDs can be quite inconsistent, especially for a jack of all trades like Kamara.

The Lions, neither option is great but the Bears offense is a wreck

With a 3rd string QB and a tough match up, it's quite risky, but I would still probably roll him out

Dak, Wentz has played like garbage lately and his throwing hand is banged up

I completely agree. I used to go after the top QB, like Mahomes, in the early rounds. I started waiting and drafting two QBs like Dak, and Stafford, or Matt Ryan in the mid to later rounds. Play the match ups and get similar results as a top 2 or 3 QB. Plus those they're all guys capable of putting up top 5 numbers on their own. I've had much better results doing that. The only time I won a championship because of having a super year with a QB was with Peyton that huge season he had with the Broncos.

I am on the team I have both, with the 49ers playing the Ravens? Hell yeah!

I own them on 3 of my 4 teams. I'm starting them on one team over the Jags, although I may change that due to Jameis being a turnover machine On one team, I benching the 9ers for the Bears against the Lions with a 3rd string QB, kind of a no brainer. The last one, I have the Patriots, who have a tough match up with Houston but still a much better play

I don't know that I would start the Dolphins D but the other 3 look like a go

Barring injury, I don't see much debate about the 1st overall pick next season, it's going to be Christian McCaffrey in most leagues. I don't see any fantasy media outlets suggesting anyone else. As for myself, I'm only in dynasty leagues but I may play in my old redraft. I won't say never, but I don't see myself taking a QB in the first round again. I do much better loading up on RBs and WRs in the early rounds and taking two lower end QB1s in the mid rounds. It's more about having good depth than having the one stud.