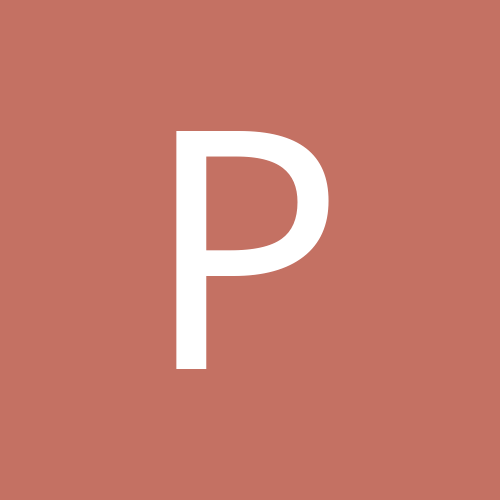 Content Count

4,404

Joined

Last visited
Community Reputation
174
Excellent
Profile Information
Gender
Location
Interests

Fantasy Football, other sports.
International Travel.
Is he going the way of some other young stud WRs? Dez Bryant, Hakeem Nicks, Come to mind

I would rate the Rams D as the top overall. They have a pass rush as good as any plus a good secondary that can force some turnovers. The Bucs are up there, as are the Ravens, and the Football Team is one to keep an eye on too. It depends a lot on your scoring system as well. Team defense scoring can vary widely league to league.

Top 10 picks in PPR 1. Derrick Henry 2. Christian McCaffrey 3. Alvin Kamara 4. Tyreek Hill 5. Davante Adams 6. Dalvin Cook 7. Stefon Diggs 8. Ezekiel Elliott 9. Saquon Barkley 10. DeAndre Hopkins

Yeah, there's no perfect draft spot. I like though to use the draft spots where you have them right there to try and get the jump on trends. I would be more likely to draft a QB or TE a little earlier when I know I have another pick nearby, before or after, than when I just have one I can plan on.

Yeah, after the first round or so, it's pretty much the same on both sides. I just feel like it gives me the freedom to take more risks and not worry so much about overreaching. If there's two players you like, then you can just take them both usually. Plus, I don't worry so much about a risky pick because I can follow it up really quick with a conservative one. Or on the 2nd pick, I don't mind reaching a few spots for a player because I know they won't last two rounds. Picking in the middle, you just never know what's going on really

Of course that's true, any single pick is gonna be a very long shot for that. It's still more likely than any pick behind it. If you can find a good bargain deal, I would do it, otherwise I would just take one of the top RBs, probably Henry. I for one like having picks close together like that as opposed in the middle.

Yeah, I saw that. He's still under contract for this season, but he may force a trade or hold out I guess. Potential nightmare for the Packers

I still think they would be a passing team with Adams though. Jones would get a likely uptick in touches though

Would he? I guess if Jordan Love struggles at first but I don't think it's a given

Yes, huge mistake passing up a generational talent at LT just months after their young, franchise QB got his knee shredded because of poor pass protection. Seems like a no brainer to me, but they're the Bengals

I don't know man. I think if one thing is going to be consistent with Ridley it will be his TDs. Players that have knack for the end zone usually score regardless of that stuff. The only thing that stops them is usually when the entire offense is stagnant. He's gonna be picking up the slack for Julio and Hooper, plus his own. Pitts, despite all the hype is still a rookie TE. He could be a red zone target right out of the box, but I don't think anyone will be surprised if he's not. Plus, it's not like they have an RB who is clearly gonna score a lot. So I don't just see his TDs drying up on their own. Now, his foot or Matt Ryan turning into a washed up Eli Manning type QB, those could be legit concerns. Still, I think Ridley will be a solid WR1 this season

I wouldn't be shocked if that's the case. Rodgers is a bit of a wild card. He's got frayed relationships with plenty of people it appears. I'm sure he has plenty of money. A lot of older players do this, they talk about retirement, and it's usually just a bargaining chip, or reason to get out of camp. They always come around though, if they retire it's right after the season, not before. Rodgers though, I think there's a good chance it's real.

I don't know, Mixon when healthy, seems to be the kind of guy to perpetually be a borderline RB1/RB2. That said, I think if the moon, the stars, and the sun align correctly, then he has a big season in him where he's a top 5 RB or better. I think that happens in the next 3 seasons before he fades out.

I don't know, it seems to me that RBs don't typically decline, they reach a point where they more or less fall off a cliff for one reason or another. One season they're in contention to be the top pick overall, the next season they're bouncing around the waiver wire. It's more the hype that declines than anything. A RB that's spent a few seasons as a strong first round pick doesn't go away quickly. It takes 2 or 3 seasons even before they're recognized as low value. Two perfect examples, David Johnson and Leveon Bell. Of course there are exceptions, such as Adrian Peterson and Frank Gore. Both play well into their 30s. There's no age really too young that an RB can hit the wall. You have some RBs that are good for a season or two and never to be heard from again, with little explanation as to why. Steve Slaton comes to mind. Or you have guys like Cadillac WIlliams who started off with 3 huge games and then that was pretty much it. I play mostly dynasty. So, I always have to be considering how valuable a play is long term. I never assume a RB is gonna have value past two years.