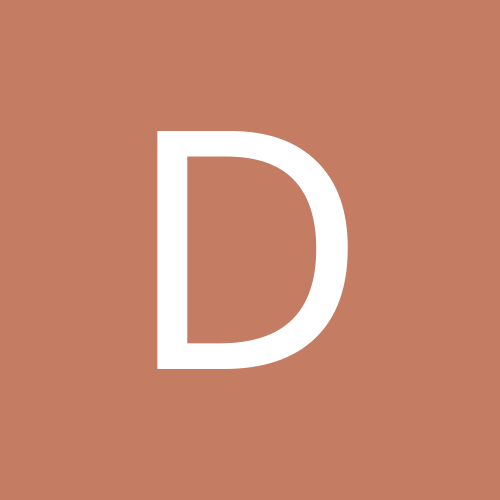 Content Count

19,648

Joined

Last visited

Days Won

25
Community Reputation
793
Excellent
Recent Profile Visitors
The recent visitors block is disabled and is not being shown to other users.
No they don't. I'm seeing everyone say "Mueller said there was no collusion but that it doesn't exonerate him". They are clinging to the "it does not exonerate him". Even with no collusion or obstruction

Hell yea. A guy I know was telling me about it. Him and his wife are retired army. He said they been using it for a while. Love the fact that you're paying for the unit and not just per person. Cause some of the units can hold up to 6 people. Gonna try it out sometime this year

Yep. That's what I'm looking at. And yea veterans can use the Space-A as well.

Oh so it's only for active and retirees? I remember Space-A back when I was in but I couldn't remember much. Guy I know turned me on to the AFVClub and they had the Space-A on there so I got to looking last night real quick. Need to look into it more cause the vacations are cheaper than normal on there apparently

Looking at them tonight and seeing week long stays for $349 for the week. That's per unit not per person. So wife and I could essentially stay in places like Italy, Japan, Fiji, Germany, etc for that price. Wanted to see if anyone else has looked into it or actually done one that could give me some info on how it was, extra expenses, if what I'm reading is correct, etc.

Got it from Costco already cooked. They tend to have a lot of healthy options there already premade. Was pissed I couldn't find those giant lobster claws there

Got some quinoa salad to pair with chicken breasts. Gonna grill the chicken and just put it in a big lunchbox/small cooler with an ice pack to keep it cool along with the quinoa and some blueberries.

Found out it's being held at Kiawah Island. Wife and I are down here for the weekend. Haven't been since I was around 7-8. It's really nice and you guys would love it. I highly encourage y'all to go and if you do we can link up to go do some things. Beautiful area, quiet, beach is nice, and the country club here is nice from the looks of it. Little village for shopping or grabbing some food and a drink

Yea but that's not a whole lot of food or nutrients. I'll need something to get me through the day. Cold, cooked chicken breast is always a staple but I'm just looking for more of a variety. I don't necessarily HAVE to eat at noon but around that time is usually when I'm hungry.

Time frame is usually around 4-5 hours from when I take it from home. Cause I'm there at 8 and don't eat til around 12 or a little after. But like FBN said, I'm trying to cut out bread and taking my lunch without having a microwave or fridge is hard. I don't mind eating stuff cold or room temp. Just trying to find something I can take with me that's healthy, nutritious, and will keep me going through the day

Something I can take (besides a sandwich) with me that I don't need to keep in the fridge because it will either melt or go bad. Also something I don't need to heat up in a microwave to cook it. Just tired of taking a sandwich every day and looking for something that is nutritious and healthy. With my workouts I'm trying to do a little more dieting And slimming back down. Been so busy the past 7-8 months haven't had much time to do anything

Anyone got any recipes or ideas of lunches you can take with you that don't need a fridge or need to be heated in the microwave?

Got my wife the canon t6 dslr camera for Christmas. She loves it and it was a good starter camera for her

I liked it on the moon tried posting the link to the thread I started on it but site is acting up. But yea I enjoyed it

It's New York. What do you expect. That state is pathetic. How's that measeles outbreak going for them?