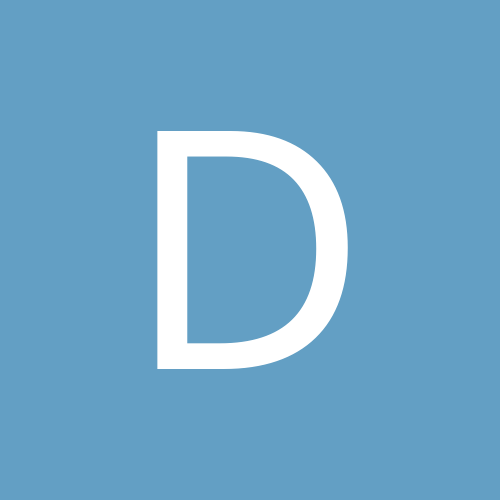 Content Count

933

Joined

Last visited
Community Reputation
14
Good
YUP. 100%. Don't want to overreact but gut feeling says this dude will emerge as the guy in Miami and can be a poor man's version of Alvin Kamara. Just a hunch.

Buy low- Leonard Fournette. I think he'll finish top 10 fantasy RB points. Who are we kidding, he's the guy in Tampa Bay. Can probably get him for a solid #2 RB (Chris Carson type) Sell high - Aaron Rodgers. Love him, think he was ranked too low at beginning of season, but I don't know that his trade value will be higher throughout the season than it is right now.

Odell Beckham Jr - breakout game as a Brown. 8 for 175 and 2 TDs. And I'll throw in a bonus - another all-time highlight catch.

Makes sense, I agree - after the top 5 they're all kind of the same fantasy point-wise. Just shocked that he was ranked as low as 14 or 15 on many ranking sheets.

He's my QB1 since I didn't select a QB until round 8 in my 12 team league. Maybe I haven't been following him very much over the past few years because this is the first time I've drafted him, but how was he not a top 12 QB even at this stage of his career? He's got a top 5 WR and a solid running game. I guess I just didn't understand how he fell so low in the rankings. Not expecting him to throw for 300+ and 4 TDs a game, but no reason he's not a top 12 QB this year.

Hill can still catch a 7 yard pass and take it 75 yards to the house at any time, just wonder if he's going to get the targets that a #1 WR should get.

Not sure if Hill or Hardman are being ignored - it just looks like there are so many different options and they only have one ball. If I remember correctly, I think Sammy Watkins scored first game of last season too then Hill got the volume from that point. Just seems there are so many options in this offense that it's hard to justify him going in the 2nd round as a #1 WR. Too early to have an overreaction, but just observing their offense tonight and trying to see how Hill will ever have a high volume game.

I know it's early - not even a half of football played at the time I'm noticing this, but with all the weapons in this KC offense, seems that Tyreek Hill's receptions will be diminished. Robinson, Watkins, Kelce, and now Edwards-Helaire all being used. Was Hill worthy of a 2nd round pick? Of course he's an amazing WR but will he get the volume and looks that a 2nd round WR should get?

DK Metcalf. This guy is a stud who is only going to get better. Faster than most people think, great rapport with Russell Wilson. No predictions on stats but I'd expect WR1 production. https://twitter.com/Seahawks/status/1296581801654140929?s=20

Had #2 position in 12 team league. 2.11: DeAndrea Hopkins 3.2: Chris Carson

Just posted (and deleted) same topic. New Orleans showing interest in Fournette. Al Kam looking for CMC money. Not gonna get it. Lev Bell on the block too. Should be interesting.

Nah. He's a special talent with a below average quarterback, below average coach/offensive coordinator, below average offensive scheme. He's got speed, hands, route running ability. As far as him being a diva - Randy, TO, AB were all divas. Nobody cares about that. He's having a bad season but not sure it's because he's not talented. Put him with an accurate QB and a mildly interesting offensive scheme and he'll be OBJ again.