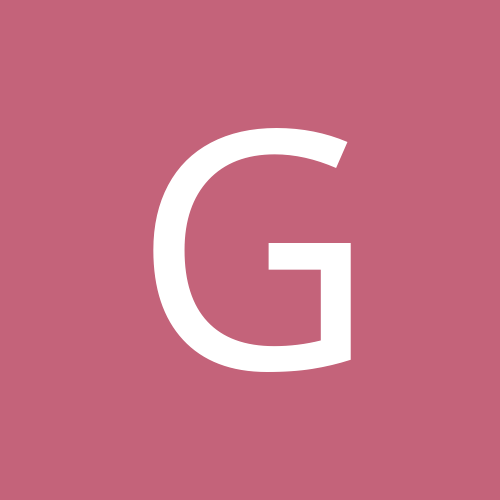 Content Count

1,039

Joined

Last visited
Community Reputation
12
Good
Recent Profile Visitors
I am playing in a league this fall that weighs heavily towards the qb position. 6 points for tds and alot of bonus points. I haven't played in a league like that. I was wondering if draft completely different. I can see picking a qb a little sooner but I would still think you would want to get rbs and wrs before qbs. Also, this league plays IDP. I really have do idea when to draft them. your thoughts

Tannehill vs Jags Newton vs Falcons Bridgewater vs Lions All great matchups in semi finals and Hurts is on bye

Wentz vs Bucs Heinicke vs Seattle Cam at Dolphins Tannehill at Pats Been burned by Wentz a couple weeks ago. Looking at Cam or Heinicke on Monday night.

I am in a superflex league and need to know by Thursday if Murray is playing because my other qb choice is Matt Jones with the Pats who at playing on Thursday night. I obviously want to play Murray but I hate to gamble. My gut says he will play since they really cannot afford to lose again. any news on Murray and advice?

What is the latest on Sanders? I just noticed that someone dropped him. I was needing someone for this week, but will pick him up for the stretch run. Hoping the Eagles have figured out that they need to run the ball. Any news on him?

I thought the Cowboys were going to play the Chiefs in KC, but do not see it. They play everyone else in the AFC West. I live in Kansas and was really looking for to it.

I can pick him up off waivers in my ppr league and play him in my flex. My other options are? Hilton vs Jags Gallman vs Cowboys I have a gut feeling with Alex Smith as qb, he may be the best play.

Hurts vs Washington Herbert @ Chiefs - Chiefs will be playing backups. Also a flex question in 1/2 ppr league Gallman vs Cowboys - Must win situation for the Giants Fournette vs Falcons - TB might pull starters early Hilton vs Jags - must win situation with Indy

Logan Thomas vs Panthers Gage vs Chiefs PPR league

Hurts has a nice match up with Dallas and Herbert plays Denver

Henry. I know he gets his numbers, but why does he not get the ball everytime inside the 3 yard line. Tannehill has got more 1-3 yard td passes and runs. They ride Henry to the goal line but let someone else score. Pisses me off as now I am playing for 3rd next week.

I just picked up Agholor vs the Chargers and also Tyron Johnson vs the Raiders. To add to the decision with Lockett, DJ, or Landry? Johnson should get a lot of looks with Allen and Williams possibly out. Thoughts

I actually can play 2 players from that list. sorry!

PPR League and also get 1/4 per carry. I need one. Lockett @ Washington - has done much in several weeks but has a great qb D. Johnson @ Colts - Landry @ Giants - has been hot Gage vs TB - If Julio sits his value is good Appreciate any help.