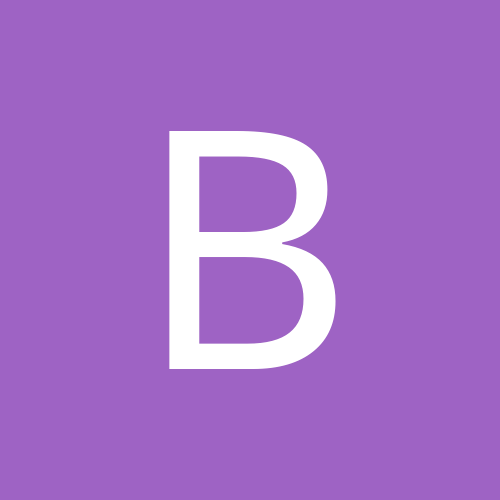 Content Count

14,347

Joined

Last visited

Days Won

1
Community Reputation
185
Excellent
About Big Blue 06
Rank

FF Geek


Birthday

11/25/1980
Profile Information
Gender
Location
Interests

Sports, fantasy football, poker
Sorry to hear about the less than stellar updates buddy. Sending well wishes your way, time to kick this thing in the arse.

That is incredible, kids really are amazing little creatures. I'm glad everything is going well.

Where is toofy? His garbage squad owes me $1500 for this disaster. They are losing by 20 and actually look worse than the score

Agree, 100% percent better than an 8 seed. I had them beating Georgia tech even before tech's best playing was ruled out. I'll have to look and see who they play next. They could make some noise here

I'm shocked they lost this early really. They are the better team but man, not today. They never even made a run in the second half. stupid Baylor. I knew Wisconsin doesn't have the offense to hang with them. I was hoping for a fast Wisconsin start to get on Baylor.

Good call my friend. Illinois is spitting the bit here.

I fully intended to bet against Nova in the second round becasue they are garbage but North Texas is worse. I guess I'll wait to bet against Villanova next round

I hope that you are right in a sense with this and Loyola. I am going to wait for Illinois or Baylor to get down around -120 to -150 if they fall behind and pound the hell out of it. Did the same thing with Kansas yesterday. At one point, I was in it for $9,000. I'll win a lot more than I lose that way. Ohio State would have gone the other way but I luckily skipped it

Wow, nice call. I haven't seen Sommersby in years, but I remember what a Focking bummer it was.

The scene in I Am Legend when he has to kill his dog, the only friend he has and who only got sick because he was defending Will Smith. I saw that movie once and I never will again.

Alan Tudyk is hilarious in everything he does. This is no exception. The show is promising and has some laugh out loud moments

Yeah, up 2-0, I probably could have gotten +2000 odds on the other guy and I still wouldn't have bet $100 to win $2000. Would have been throwing it away. plus, I've watched the other guy play before. He's good but not that good. Just one of those fluke things

This post certainly didn't age well. I ended up passing on it, because Novak wins this thing every year. Still, Nadal losing like that was insane. He takes a 2-0 lead on anyone and it's almost a done deal. I guess this was the almost .

I know Novak wins this every year but may be worth a hundred or two on nadal at +500. He is cruising

Got it. Thanks for doing this; I truly thought I was just donating money. hookers and blow for everyone!