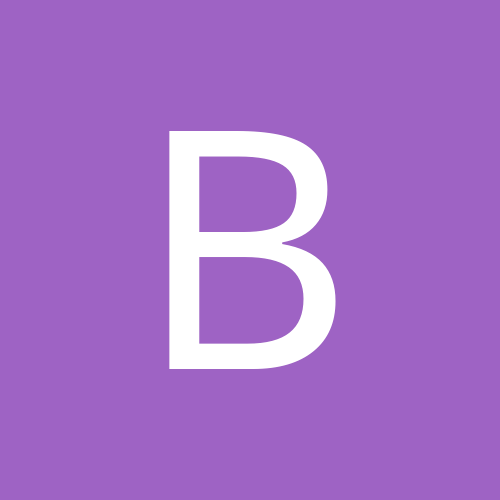 Content Count

13,976

Joined

Last visited

Days Won

1
Community Reputation
128
Excellent
About Big Blue 06
Rank

FF Geek


Birthday

11/25/1980
Profile Information
Gender
Location
Interests

Sports, fantasy football, poker
It really was a good trade for the Yankees. Only paying him 3 million this year. Gives them a chance to give their big sluggers days off.

Oh my god. I've never been into Asian at all, but it moved...a lot. She is crazy sexy.

Only once. I'm like you in that momentum will keep me going to the end. It has to be real trash to get me to stop.

I will just say this to anyone who doesn't like this show: Watch an episode called "Ham Radio". Not sure what season it is (it was 1997). I laughed out loud at least 10 times during that episode.

Loved that show and watched it when it was live. I just recently got into watching it again on Netflix, and it's just as funny now.

I thought I was gonna make it through the whole song but then, with about 40 seconds left, she started singing into a turkey leg as if it were a mic. Truly awful stuff.

Not sure what Whole Foods you are frequenting, but I rarely see anyone other than white in there, employee or customer.

Eh, good is relative. Coming into this series, they were 28-25. Not wonderful, but compared to the crap teams they had been playing, a huge step up. I don't actually know how many "good" teams there are. Eventually, they'll play the Dodgers, Astros, Twins, Cleveland and the Red Sox a bunch. We'll see how they look after. Hopefully, by then, they'll have some of their big guns healthy.

This is true. You can only beat the team in front of you, and they've done a good job Against the bums. This is an important 7 games (3 SD and 4 Boston). They are actually good teams. So far, 2-1.

I'm not defending HT, who is indeed annoying. However, I will say that he could have said gritty about yesterday's loss too. Down 4-0 in the first and 5-1 later, then got to 5-4 and had plenty of chances to tie it. Not a bad loss at all.

I believe this played a part in her surviving the previous purges over the years. ETA: actually, I think I put a pic of those tig old bitties on here years ago, when she was just my girlfriend.

My first daughter was always with my mom or mother in law during the week while my wife and I worked. Now, they are both in their 60s and they don't have the energy to handle a baby all day. We found a decent daycare that we like and the baby has been there for the last few months, but we would much prefer her to stay home with my wife.

I agree, we had been looking for a way for her to not have to work anymore. Things fell into place for me with work and her getting laid off. I don't see any way we regret this, whatever happens.

My wife (34D) has been with the same mortgage company for 16 years. Two years ago, they got bought by a larger company. We have survived 3 rounds of layoffs since, but this time, they are laying off 3,000 employees, including her whole department. Jobs getting outsourced to India. Yay! In truth, this works out perfectly for us. We have a 6 year old girl in school and a 6 month old baby girl that is in daycare. We've decided to have the wife stay home with the baby, at least until she starts preschool. At least she has a nice severance package. They gave her lots of notice, as she is there until October. I know, rats arse, but I felt like sharing. Also, feel free to make your jokes about the wife getting laid, laid on, and package (not sure what you can do with "severance" though).