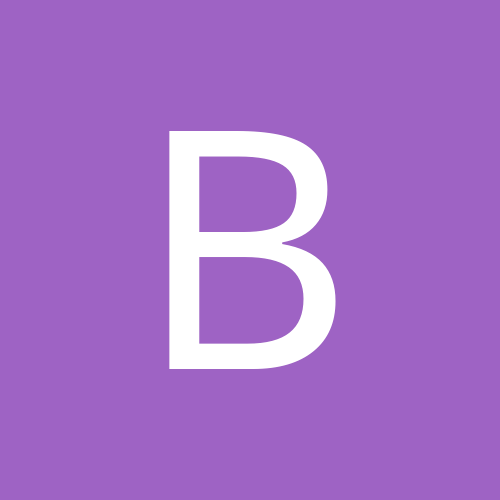 Content Count

13,939

Joined

Last visited

Days Won

1
Community Reputation
120
Excellent
About Big Blue 06
Rank

FF Geek


Birthday

11/25/1980
Profile Information
Gender
Location
Interests

Sports, fantasy football, poker
That is pretty crazy. The Giants have a ton of picks, so if he sees someone that he wants to move up and grab, I'm good with that. They certainly have the ability to do that. However, they have so many holes (especially on defense) that I'd like to see him use most of those picks.

Have tickets for Friday morning. I don't know how it can live up to the advance reviews, but I'm eager to see.

I am shocked that you don't watch something. Shocked, I say! I think the Giants hold tight at 6 and take the best defensive player available. There are a lot of top end defensive players coming out, so no matter how the first 5 shake out, they will end up with a really good player. Then at 17, I think they finally take a QB, like Daniel Jones from Duke. If they don't come out of this with either Haskins, Jones or Rosen, I will be pretty ticked off. No more putting off the next QB, even if he has to sit this year behind Eli.

I have no idea what got deleted or didn't or what pissing match was going on, but her comment there was hilarious.

He will be the most popular guy in prison.

Oh my fock, what the sh1t was that? I've never heard of them before but apparnatly they are on Saturday Night Live. Do they even sing in English at all? I watched a minute and a half of that, and didn't understand anything. I assume it was a different language, yes? god, that is brutal.

I played in college and I was okay. Nothing special, not horrible. Of course, that ended 15 years ago. I said that I would hit between .001-.100. I think I would probably get 2 or 3 hits in 500 at bats. They would be soft liners to shallow outfield or pop ups in no mans land, but they would still count.

While there are a lot of good looking people on the show, there have been a lot of average or worse looking people too (Ned Stark and his wife, Arya, Tyrion, Brienne, Tormund, Jorah Mormont, Varys, Littlefinger are main characters off the top of my head). For every John Snow or Dragon Queen, there are a few average joes.

First and second were very good. Third was meh and 4th slightly better than meh.

On Seinfeld, I really never liked Kramer. The other 3 were very funny and, while Kramer had a few moments, he was truly the weak link.

Unfortunately, Skylar never gets less annoying. I hated her in season one and I hated her at the end.

The wife and I started watching again from the beginning about the weeks ago. We are on episode 3-8 right now and I really don't want to watch the next one. Also, you can almost forget how great hear first few seasons are. Outstanding storytelling, great pacing and fascinating characters. Plus, you know, boobs and dragons.

Belichick has listed him as questionable for week 1.